Apps Like Weight Watchers
I have had success with Weight Watchers and I know many others have, too, but sometimes Weight Watchers stops working – or we are on a tighter budget than a WW membership allows. Because of that, I wanted to share some apps like Weight Watchers that are free or cheap. Some even track points! If you're wondering which app is closest to WW, it's Healthi formerly iTrackBites… hands down.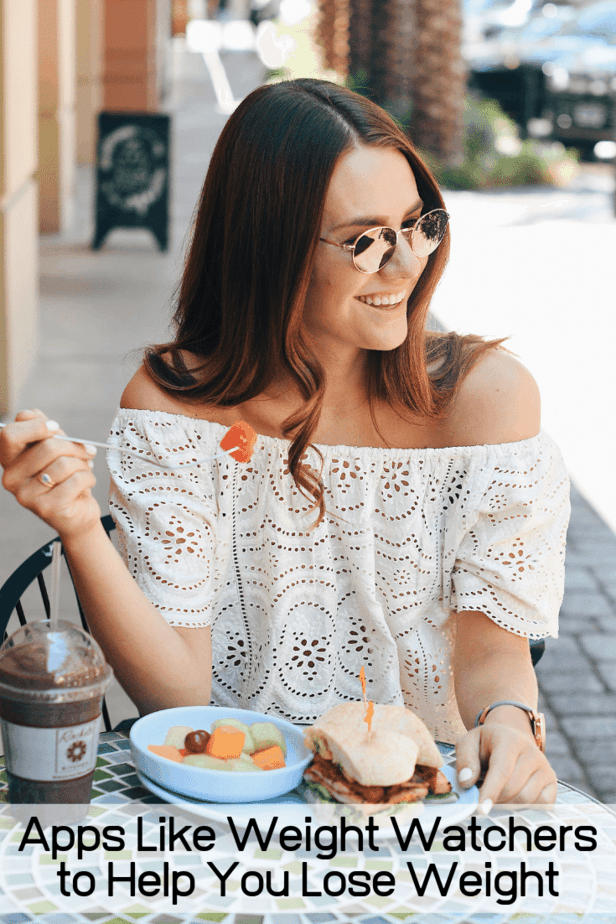 Beyond the apps listed here, you can also try Losers Welcome and Jillian Michaels weight loss programs. They're both comparable in price to Weight Watchers but offer meal plans, workouts, and more. The app or program you choose for weight loss depends on your needs, desires, and budget.
---
"Healthi formerly iTrackbites is an alternative to Weight Watchers. "

---
Apps Like Weight Watchers
Weight Watchers is a wonderful program with amazing resources and an awesomely supportive community. I love their principles and the zero point food list gives me life! However, as we get older we sometimes need to track other things – like carbs or calories – to have a more effective weight loss plan. Weight Watchers allows room for quite a few carbs, and when you're 40+, that can cause a stall in your weight loss. Trying Weight Watchers and Keto together is a super effective way to lose weight when you've hit a plateau with Weight Watchers.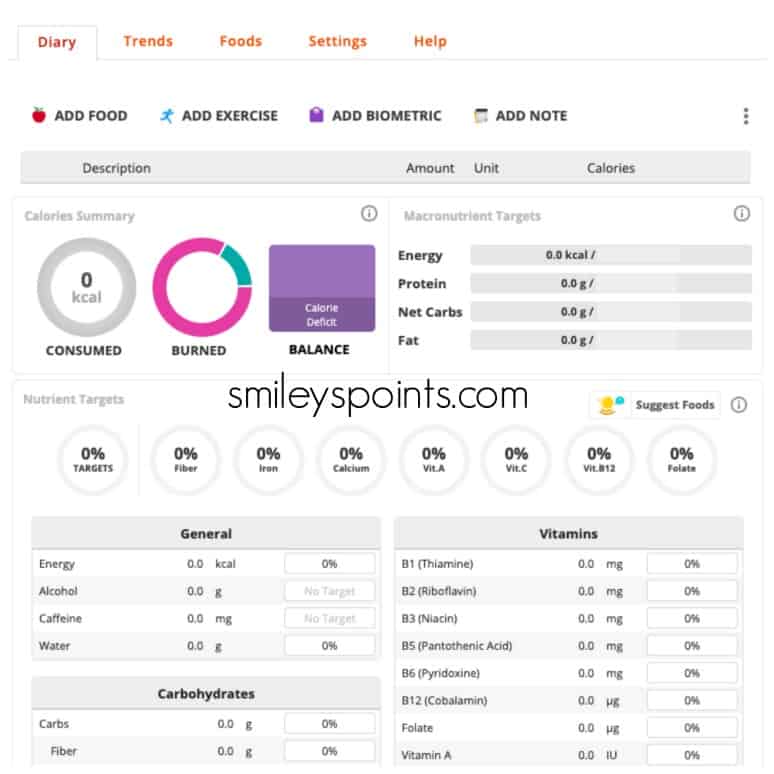 Cron-o-meter
Cron-o-meter is a free nutrition and fitness tracker that does a great job of breaking down macro and micronutrients. Easily log and track your diet, exercise, and bodyweight over time.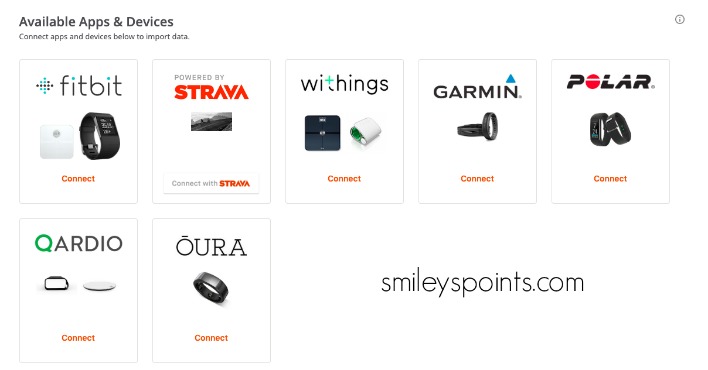 You can link Cron-o-meter to FitBit or other fitness tracking devices. This is the most extensive list of integrated apps I've seen from a free calorie counter. Cron-o-meter is also the most detailed as far as tracking vitamins and minerals, which is important for many of us (like my wife who has no thyroid and has to keep her calcium up).
Try Cronometer for free.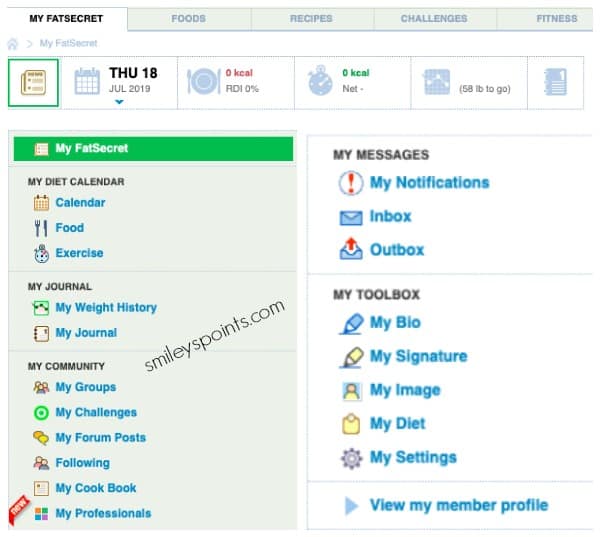 FatSecret
One of the best free calorie counters out there, FatSecret is more than just for counting calories. An extensive nutrition database, a food diary, healthy recipes, exercise log, and more make this app worth downloading. You'll find the app also has a barcode scanner to help you track foods at the store before buying them – or foods at home that you want to track.
The FatSecret community is second to none. Read other success stories, trade tips and tricks, and share recipes with other FatSecret members.
My favorite thing about FatSecret is the Challenges. Not all of these challenges are healthy ways to lose weight, so keep your Weight Watchers principles in mind when choosing which challenges to join. Start with one or two challenges so you don't get overwhelmed. I know when I start too many things at one time, I can't keep up and then I just quit doing everything.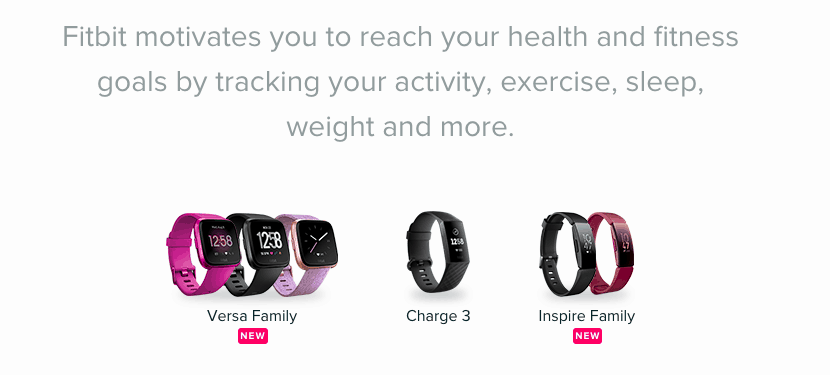 FitBit
We all know and love our favorite step tracker, FitBit. You can do more than just track your steps with your FitBit, though! Log the food you eat via a barcode scanner, track water intake, and sleeping patterns as well. Be sure to read this post about how to get 10,000 steps a day.

Healthi formerly iTrackBites
Healthi formerly iTrackBites is the most similar to the Weight Watchers app. It's basically a copycat for a fraction of the price. They somehow figured out the formulas and have all of the Weight Watchers plans. So if you loved PointsPlus, you can go back to it – and for way less than what you are paying with Weight Watchers. If you love the Freestyle program you can use Better Balance on Healthi formerly iTrackBites. I have worked closely with Healthi formerly iTrackBites to get a 40% off coupon code for my readers if you purchase the Better Balance PRO app. Use this link FROM MOBILE to get the discount: iTrackBites (COACH_SMILEY is the code you need to put in to save the MOST $$$)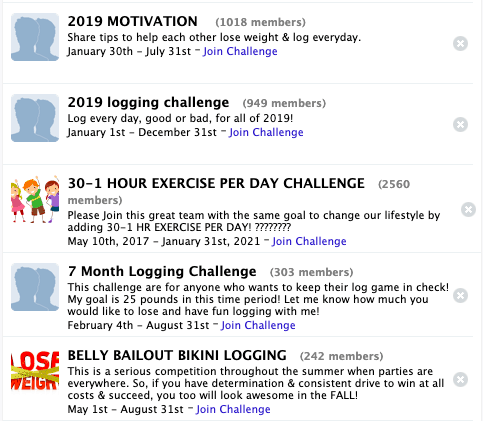 Healthi formerly iTrackBites features:
cost: Healthi formerly iTrackbites costs $36 for the year (using this link for 40% off makes it $36 if you use COACH_SMILEY as the code. You need to put in the code to save the MOST $$$), WW is $16+ for the month, and it's the same formula! UPDATE JAN 2021 — sign up for a free account, then use code COACH_SMILEY after your profile is set up. Click DISCOVER PRO, enter the promo code, and you'll get Healthi formerly iTrackbites for just $24.99 a year!! Use this tutorial if you're unsure on how to use a promo code on iTrackBites. (They keep changing this!! So I update this tutorial often.)
choices: I can choose PointsPlus, Freestyle, or any other plan I want with Healthi formerly iTrackbites. Even with the new WW changes, they only offer 3 plan options (not PointsPlus).
logs: You can export your tracker data by the week, month, or quarter with Healthi formerly iTrackbites. WW does not give you access to quarterly data.
accuracy: I've found inaccurate info in the WW app due to members submitting and not paying attention to the right numbers. With Healthi formerly iTrackbites, I know if I see the green check, it's been verified as accurate. This puts my mind at ease!
How to do WW on Healthi formerly iTrackBites
Find info on the Purple Plan here.
Find info on the Blue Plan here.
Find info on the Green Plan here.
iTrackBites full overview
Noom

Noom offers a personalized eating plan, developed by a registered dietitian. They have you complete a series of questionnaires about your goals, your past experiences with dieting, and more. Based on your responses, you'll receive a personalized 16-week workout and meal plan, plus a health coach to help you along the way. You'll track your daily food intake and fitness, by using an easy-to-follow color-coded system for food choices.
Lose It!
The Lose It! app is a nutrition tracker with a barcode scanner for packaged foods. You can participate in challenges just like with FatSecret. Lose It! does not track macros.
With their new SnapIt™ feature, tracking food with Lose it! is even simpler than using the Weight Watchers app! You simply snap a photo of your food and the app recognizes it, so you can track it. Yes, it can recognize multiple foods on one plate! Total game changer if you ask me.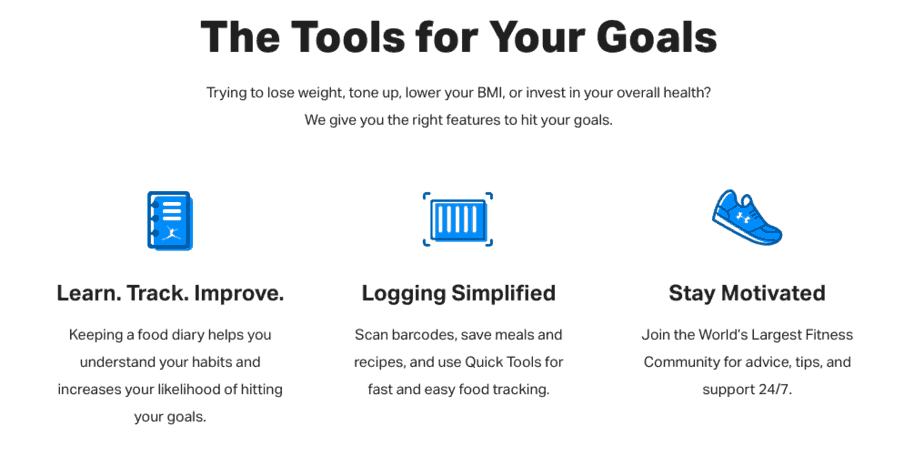 MyFitnessPal
One of the most well-known free apps on this list is MyFitnessPal. Most of us have used it, most of us love it. The app syncs with your FitBit, they have over 5 million (yes, million!) foods in their database, and you can download recipes from the internet to get nutrition facts. Your favorite dishes or foods you eat often will be saved to make logging easier. "Quick add" calories if you don't have time to add the rest of the nutrition facts at the moment. Tracks macros.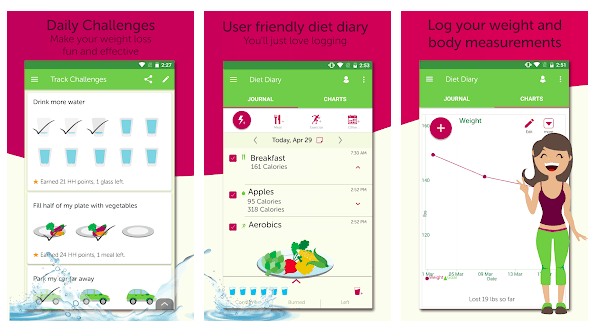 My Diet Coach
My Diet Coach is a free weight loss motivation & tracker. You can track your weight, calories, and water intake. The app helps keep you motivated with inspiration in the form of tips, photos, and virtual rewards. My Diet Coach is an app that can be used alongside the Weight Watchers app, or as a stand alone alternative. You can get customized reminders to boost your motivation, improve your health, and plan your diet. Get 'Healthy lifestyle' points for doing the right things each day and improving your nutrition.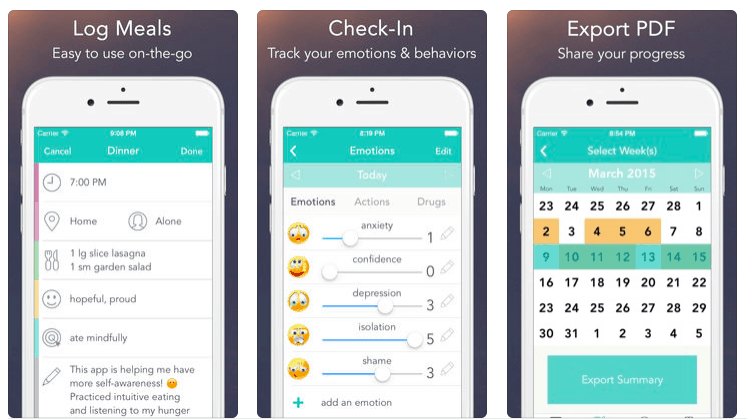 RiseUp + Recover
RiseUp + Recover is unique in the fact that it's actually an eating disorder app. If you've ever struggled with emotional eating, or eating too much or too little, RiseUp can help you log your meals, emotions, behaviors, and more. Get inspiration and affirmations along with coping skills to guide your journey; use their wide range of resources like their magazine, podcast, music playlist, and more.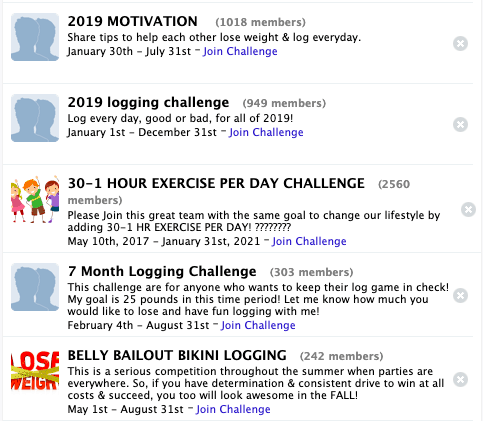 Spark People
SparkPeople is another full-featured calorie counter that tracks nutrition, activities, goals and progress. It's one of the most well-known and has been around for quite some time. I've been a member off and on since 2013! I love that SparkPeople has a helpful community and posts like how to find your zen. Health and weight loss start from the inside!

SparkPeople offers challenges and a community like no other! Definitely reminds me of the support I get in Weight Watchers groups. The challenges are easy and attainable, like eating your fruits and veggies for the day or getting in 10 minutes of exercise.
Best Apps Like Weight Watchers
All apps have their pros and cons. The app that is closest to the real deal (Weight Watchers) is Healthi formerly iTrackBites. The other apps are great – all of the apps on this are amazing! – but they aren't Weight Watchers. So if you're looking for a Weight Watchers alternative, I'd pick Healthi formerly iTrackBites. If you're looking to mix things up a bit, try one of the other apps. Struggle with emotional eating? Try RiseUp. Need more motivation and community? Try SparkPeople. No matter which apps you try, please let me know your favorite(s) by leaving a comment below!
Are Calorie Trackers Accurate?
One thing to keep in mind with any type of nutrition tracker app is that they won't always be accurate. Use the principles you've learned with Weight Watchers, along with common sense, to get the most out of any calorie counting app. If something seems way off, try Googling to see what the actual nutrition facts are. After using any of these apps for a few weeks, if you're hitting your goals and not losing any weight, it may be time to try another app or switch it up a bit.
While you're here, don't miss some of my new low point recipes and resources:
Healthier Copycat Cheddar Bay Biscuits – 1 Freestyle SmartPoint
Chili Cornbread Casserole – 3 Freestyle SmartPoints
Low Point Weight Watchers Alcohol
23 Point a Day Meal Plan
PIN IT TO SAVE FOR LATER! 🙂