I wrote a post about Weight Watchers vs iTrackBites but wanted to dive deeper into what Healthi formerly iTrackBites is, how it works, and what to expect when using the app. Healthi formerly iTrackBites is referred to as the "free Weight Watchers app". Keep reading and you'll see why! 🙂
---
"Healthi formerly iTrackbites is an alternative to Weight Watchers. "
---
How Does Healthi formerly iTrackBites Work?
If you're looking for a simple answer, Healthi formerly iTrackBites works just like the Weight Watchers app does, for a fraction of the price.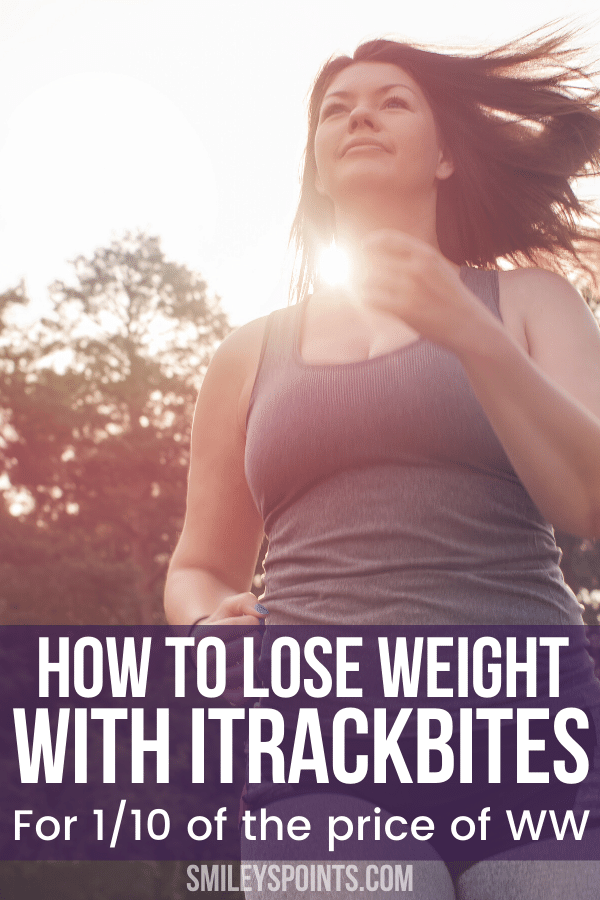 Note: I do not get paid by Weight Watchers, noom, or iTrackBites but my links are referral links which means I get a commission when you purchase something through them. Thank you!
What is Healthi formerly iTrackBites?
Healthi formerly iTrackBites is a free Weight Watchers app! It's basically a free or cheaper version of the programs we all know and love… PLUS MORE! Healthi formerly iTrackBites has an app with a huge food database, restaurant guide, a bar code scanner, a supportive community, and even more programs to choose from if Freestyle doesn't work for you.
You can easily change your Healthi formerly iTrackBites plan at any time. Log into the app, go to "Weight Loss Plan", and choose the one you'd like.
Weight Watchers Points Calculator: Points vs Bites
Healthi formerly iTrackBites tracks foods in "Bites" rather than "Points", but the formulas are the same. If comparing foods or recipes, make sure you're using the right programs to do so. For example, don't try to compare Freestyle points to Sugar Smart "bites". While SmartPoints/bites are similar across the board, Healthi formerly iTrackBites offers the older plans so you have to be sure to compare fairly if you're looking for accuracy.
How to do WW on Healthi formerly iTrackBites
Find info on the Purple Plan here.
Find info on the Blue Plan here.
Find info on the Green Plan here.
iTrackBites full overview
Healthi formerly iTrackBites Features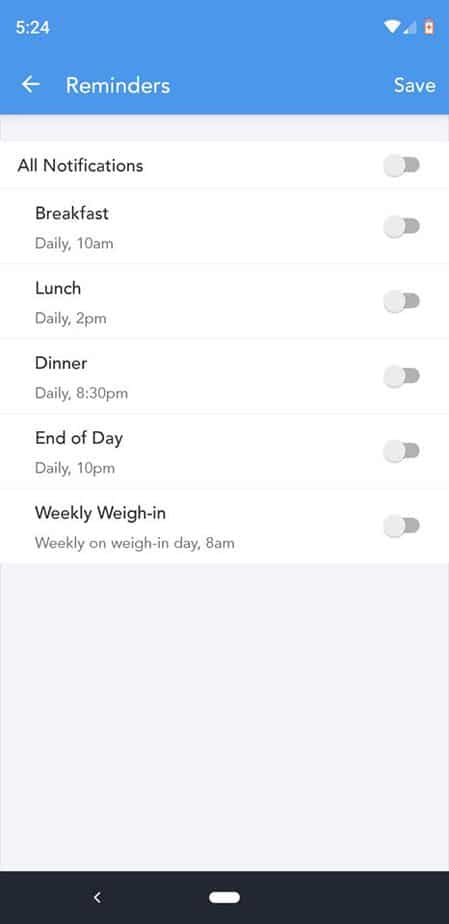 I mentioned these above but they're worth reading again because I truly cannot believe this program is so inexpensive for all it offers!
Healthi formerly iTrackBites features:
bar code scanner
extensive food database
restaurant guide
weight graph
ability to export logs
supportive community
optional reminders to track meals
and more!
Healthi formerly iTrackBites Plans
Healthi formerly iTrackBites has several programs to choose from, and you can switch to a new program at any time… which I love!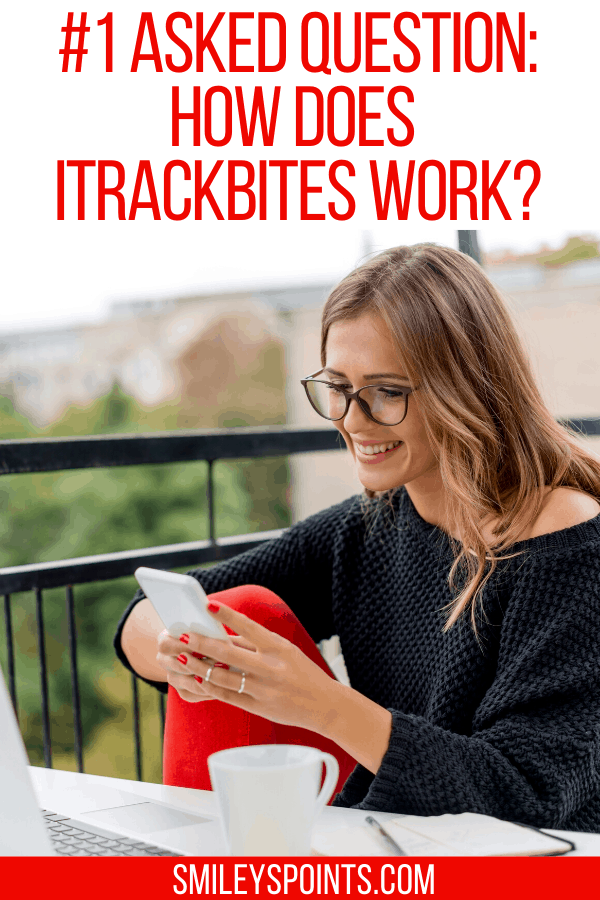 Better Balance
Better Balance is identical to the Freestyle Program on Weight Watchers. You get 200+ Zero "Bite" Foods. Bites are calculated the same way SmartPoints are. As the name suggests, this plan is helpful for those who are ready to balance their life and eating into one. Better Balance helps you learn to control your eating through awareness rather than obsessively weighing everything. If you want to prioritize healthy eating and focus on fresh, whole food options, Better Balance will be a great option for you.
Better Balance can be helpful for breaking the cycle of mindless binge eating, controlling sugar cravings, and managing diabetes, high blood pressure, thyroid issues, and PCOS.
You get a moderate number of Daily and Weekly bites in comparison to other Healthi formerly iTrackBites programs. The minimum is 23 Dailies and 14 Weeklies. Dailies and Weeklies decrease as you lose weight.
For best success on the Better Balance Plan, eat responsibly! Use calories or Macros as your secondary tracking metric to make sure you're not eating too many Zero Bite foods.
How Bites are calculated: Better Balance considers calories, saturated fat, sugar, and protein.
WW Equivalent: Freestyle / WW Blue Plan
Tip: This plan helps you focus on fresh, clean eating. Avoid processed foods to keep Bites low.
How to do the WW Purple Plan on iTrackBites
Keeping Keto
Keto is a low carb, high fat diet. If you've tried Atkins or other low carb diets before, chances are you're familiar with Keto principles. With this plan, you will drastically reduce carb intake (including good carbs from fruits and veggies) and replace them with fat which helps put your body into ketosis.
Keto Macros are 70% fat, 5% net carbs, 15% protein. Net carbs are total carbs minus fiber. Fiber isn't digested by your body so it doesn't count toward the amount of carbs that can trigger an insulin response (preventing your body from going into ketosis).
Drink plenty of water on this plan and use meal planning to help you stay on track.
You'll want to use this program to track Macros. You can track Bites as well, as Healthi formerly iTrackBites offers TWO tracking methods at once if you choose.
Sugar Smart
With the Sugar Smart plan, you focus on kicking the sugar habit. If you're a sugar addict, it's a great way to reduce your sugar intake without going completely Keto.
How Bites are calculated: Sugar Smart considers calories, saturated fat, sugar, and protein.
WW Equivalent: Old SmartPoints / WW Green Plan
Tip: Keep sugar cravings in check by keeping portion sizes small if a recipe is high in sugar.
Conquer Cravings
With the Conquer Cravings plan, you'll be held accountable for pretty much everything you eat. You won't see 200 Zero Bite foods here, even some fruits and veggies must be tracked.
Nothing is off limits with Conquer Cravings, it's all about portion control. This plan helps keep portion sizes under control, and is great for those who need to learn balance. Many times we are used to one extreme or the other with food so using the Conquer Cravings plan can help you learn the principles needed to stay on track for life.
You get a moderate number of Daily and Weekly Bites compared to other Healthi formerly iTrackBites programs. The minimum daily range is 18 Daily and 35 Weeklies. Weeklies never change on this plan.
For success with the Conquer Cravings plan, a good rule of thumb is to have 1/2 of your meals come from healthy, non-starchy vegetables. 1/4 of your meal can be whole grains or complex carbs, with the other 1/4 of your meal being protein.
Best results are found for many members when they use at least half of your Weeklies each week, and turn on secondary calorie or Macro tracking to make sure you're hitting your daily goals.
How Bites are calculated: Conquer Cravings considers calories, fat, and fiber.
WW Equivalent: Old Classic, based on Weight Watchers 2008 Program Momentum.
Tip: With this program, you'll want to make sure you meal plan and keep portion sizes in check.
Carb Conscious
My wife LOVES THIS PLAN! Not as extreme as the Keto plan, Carb Conscious helps you lower the amount of simple carbohydrates you eat. It is the only Healthi formerly iTrackBites plan that takes a food carbohydrate load into consideration when calculating its Bites score.
With Carb Conscious, you get a moderate number of daily and a high number of weekly Bites in comparison to the other Healthi formerly iTrackBites programs. The minimum is 26 daily and 49 weekly. Weeklies do NOT decrease as you lose weight! 🙂
Following the Carb Conscious program can help you burn the right type of fuel for your body to regulate digestion and glucose release. This plan helps you make better carb choices to keep you full for longer periods of time.
Carb Conscious is great for managing diabetes, insulin sensitivity, high cholesterol, digestive issues, and cardiovascular health.
How Bites are calculated: Carb Conscious considers fat, carbs, fiber, and protein.
WW Equivalent: PointsPlus
Tip: With this program, you'll be limiting carbs. Don't be afraid to up your fat intake.
Calorie Command
Want to track every single thing you put in your mouth? There are no "free" foods with the Calorie Command plan! You'll be straight up tracking calories for everything. If you enjoy counting calories, this is the perfect plan for you. If not, choose one of the other options. 🙂
With Calorie Command, there are no special rules, no food group restrictions, no counting Bites. Everything has calories and everything has to be counted.
This plan is similar to your favorite food diary app: MyFitnessPal. With a PRO subscription, you can track Calories AND Bites if you prefer.
Can I do PointsPlus?
PointsPlus was my wife's favorite WW program, and even with their new changes in 2020, they aren't bringing it back. My wife uses Carb Conscious (PointsPlus) and I use Better Balance (Freestyle). My wife has also tried noom with great luck, but Healthi formerly iTrackBites is cheaper.
How Much Does Healthi formerly iTrackBites Cost?
Healthi formerly iTrackBites is free for all programs except Better Balance (Freestyle) and Keeping Keto. If you're following Better Balance, it's a fraction of what you'll pay for online WW. I've seen Weight Watchers prices anywhere from $16-$26 a month for online-only, while Healthi formerly iTrackBites is just as accurate, using the same formula, etc for just $36 per YEAR when you use this 40% off link! You must use COACH_SMILEY at checkout to get my special discount! 🙂 Need help getting the discount to work? Here's info on how to use an iTrackBites promo code.
I have compared hundreds of foods in the apps and Healthi formerly iTrackBites has always linged up with WW. If you see comments about Healthi formerly iTrackBites being different, that's because they're comparing Freestyle to one of the free programs – you can't do that! You have to compare Freestyle to Better Balance, which is the PRO (paid) program.
With the PRO subscription, you can track Bites AND Macros!! This is great for Keeping Keto, but also to keep an eye on carbs and protein while doing Better Balance. If you're over 40, or carb sensitive like I am, being conscious of carb intake is critical.
Is Healthi formerly iTrackBites Accurate?
Yes, yes, and yes! As I said above, you cannot compare Freestyle to the FREE Healthi formerly iTrackBites program. The Freestyle program is equivalent to Better Balance, which is the PRO subscription. You will pay WW for two months or Healthi formerly iTrackBites for a year, for about the same price. I like to save money, so I use Healthi formerly iTrackBites.
Can You Sync FitBit with Healthi formerly iTrackBites?
Yes, you can! Mine is synced and working well. I try to get at least 10,000 steps each day, and my 14 year old daughter, Sapphire, is working on getting her steps in and being healthy as well. It's fun to get healthy as a family. Here's a post I wrote about how to sync your FitBit with iTrackBites.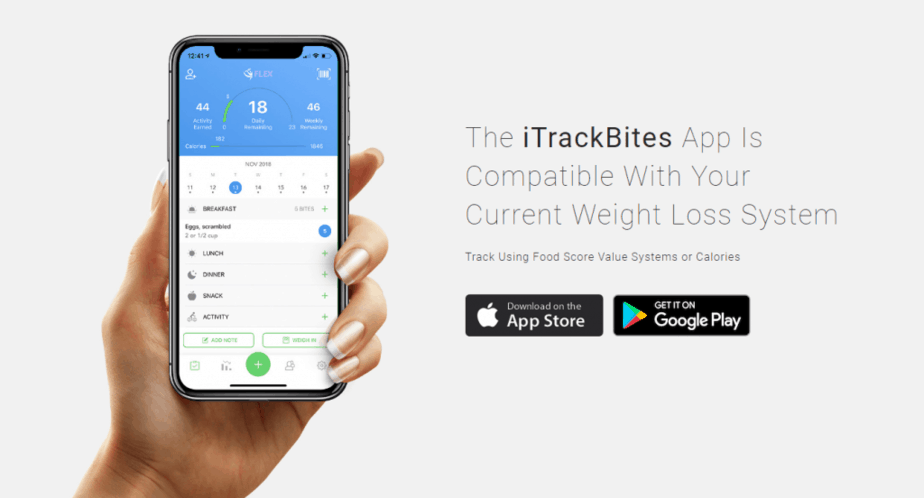 How to Use Healthi formerly iTrackBites
If you're used to using the WW app, Healthi formerly iTrackBites may take a little getting used to but it's all self-explanatory. There is a FAQ database and help options. You can also find supportive groups online. Are you in my WW Group? Just change "Points" to "Bites" if you're following Freestyle and you're good to go.
You can find the RECIPE BUILDER under Recipes, RESTAURANTS under Brands, and QUICK ADD is where you can create your own foods/recipes. Add foods to your Favorites by tapping the 💙blue heart 💙 in the top right.
You'll see a green check that indicates the nutritional information is accurate and verified at the time it was added to the database. I love this and WW does NOT offer this feature. I find inaccurate information in the WW app all the time.
How to do WW on Healthi formerly iTrackBites
Find info on the Purple Plan here.
Find info on the Blue Plan here.
Find info on the Green Plan here.
iTrackBites full overview
Healthi formerly iTrackBites Overview
Jessica has a great video giving an Healthi formerly iTrackBites overview with a video of her phone screen, showing you how Healthi formerly iTrackBites works!
Daniela did a thorough "WW vs Healthi formerly iTrackBites" video that I found helpful, too.
Why Healthi formerly iTrackBites is Better than the Weight Watchers App
I know most of you are die-hard Weight Watchers fans and I'm not trying to change that at all, but the truth of the matter is: the Healthi formerly iTrackBites is BETTER than the Weight Watchers app.
cost: Healthi formerly iTrackBites costs $36 for the year (using this link for 40% off makes it $36 – use COACH_SMILEY to save!!), WW is $20+ for the month, and it's the same formula and less options
choices: I can choose PointsPlus, Freestyle, or any other plan I want with Healthi formerly iTrackBites. Even with the new WW changes, they only offer 3 plan options (not PointsPlus).
logs: You can export your tracker data by the week, month, or quarter with Healthi formerly iTrackBites. WW does not give you access to quarterly data.
accuracy: I've found inaccurate info in the WW app due to members submitting and not paying attention to the right numbers. With Healthi formerly iTrackBites, I know if I see the green check, it's been verified as accurate. This puts my mind at ease!
Have you tried Healthi formerly iTrackBites?
Sign up for FREE through my referral link (mobile) and
leave a comment letting me know what you think!
You will also get 40% off (making it $36/yr) if you use my link. 🙂
Use this tutorial on how to use a promo code if you get stuck!