Beginning September 1, 2020, iTrackBites is changing their coupon code structure, but thankfully, using an iTrackBites promo code is SUPER simple!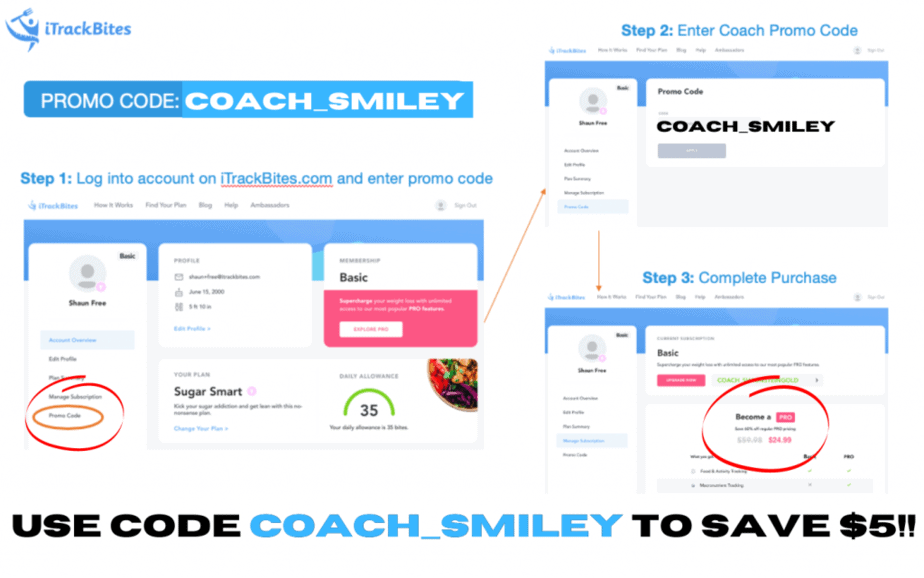 iTrackBites Coupons
Log into your account on iTrackBites.com and click "PROMO CODE".
Enter COACH_SMILEY into the promo code box, and you'll be able to upgrade your FREE account to a PRO account for just $24.99 a year!
Not a member yet? That's okay! Try iTrackBites for FREE right here!
Read some of my posts about why I use iTrackBites instead of Weight Watchers here on my blog.
How to do WW on iTrackBites
Find info on the Purple Plan here.
Find info on the Blue Plan here.
Find info on the Green Plan here.
iTrackBites full overview