The debate I hear all the time is Weight Watchers VS Healthi formerly iTrackBites, which is better? So far, I haven't found a single reason to pay for an expensive WW membership instead of Healthi formerly iTrackBites, unless you need the meetings for accountability. Because of that, Healthi formerly iTrackBites is the clear winner for me. I enjoy saving my hard-earned money as much as I can! I'd love to hear your experiences with both programs. Leave a comment below!
---
"Healthi formerly iTrackbites is an alternative to Weight Watchers. "
---
Weight Watchers VS Healthi formerly iTrackBites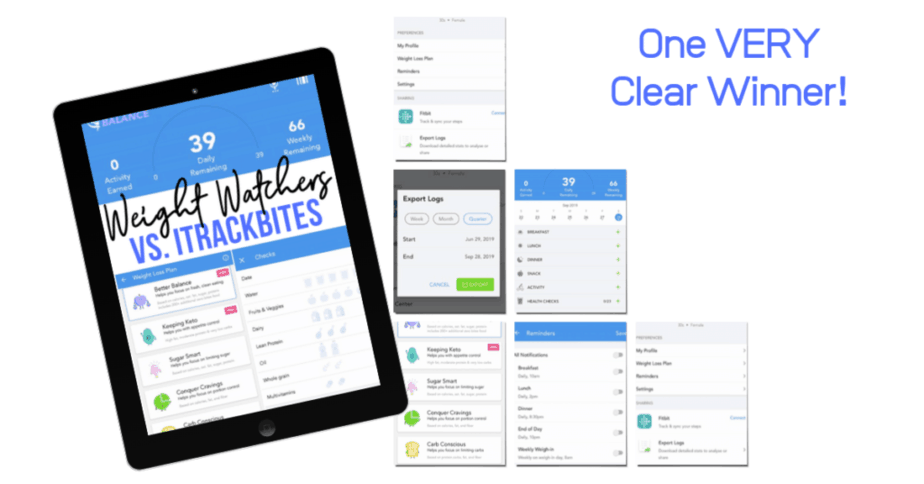 While iTrackBites (must use promo code COACH_SMILEY to get my discount!) used to be rather clunky and not-so-user-friendly, it's caught up and is winning the weight loss app game! The truth of the matter is, Healthi formerly iTrackBites is practically identical to Weight Watchers. With that being said, it's good to do research before dumping WW, especially if you've had success with the program in the past. Here's a post walking you through how to use an iTrackBites promo code.
If you're wondering how to do Weight Watchers for free, Healthi formerly iTrackBites is a solid solution – but I love the PRO version and I'll tell you why. 🙂
Different Healthi formerly iTrackBites Plans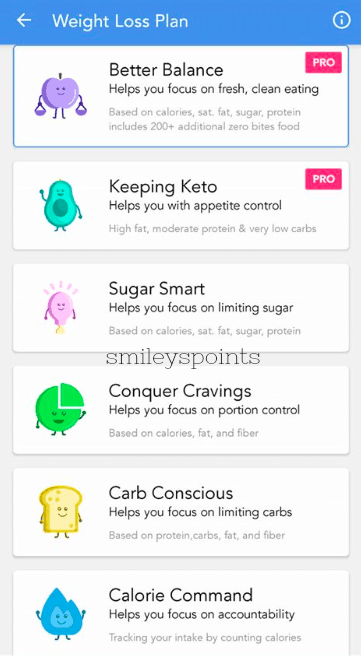 Healthi formerly iTrackBites has updated its app recently and has awesome plan choices for as low as $3 per month when paid annually. I use the Better Balance program but like the Carb Conscious as well.
How to do the new myWW plans on Healthi formerly iTrackBites
Which Healthi formerly iTrackBites is Like WW Freestyle?
Better Balance is the same as WW Freestyle. It includes the 200+ zero point foods, only you'll see them called "bites" instead of "points. Better Balance is the best option if you want to follow Weight Watchers for a fraction of the cost.
Keeping Keto Healthi formerly iTrackBites
Exactly what it sounds like, this is the iTrackBites Keto Program (must use my code COACH_SMILEY to save $5!). It is high fat, moderate protein, and very low carb.
Sugar Smart Healthi formerly iTrackBites
The Sugar Smart plan helps limit sugar intake. It's based on calories, saturated fat, sugar, and protein. This plan is a good option for diabetics or anyone who should be watching their sugar intake (which is all of us!). If you're trying to give up sugar completely, Sugar Smart would be the right Healthi formerly iTrackBites program to use as a stepping stone to that goal.
Conquer Cravings Healthi formerly iTrackBites
Conquer Cravings focuses on portion control. If you read my post about portion control, you know it's something I struggle with! This program is based on calories, fat, and fiber.
Carb Conscious Healthi formerly iTrackBites
I watch my carb intake but don't do Keto, so if you're like me and want to try Carb Conscious, it can help jumpstart your weight loss before and after Weight Watchers.
Check out my Zero Point Food List with calories, carbs, and fiber counts!
Calorie Command Healthi formerly iTrackBites
Good ol' calorie counting is what the Calorie Command program is all about. It focuses on accountability and tracking calorie intake. I don't believe calorie counting is the key to weight loss for most people – especially women – but it is a good option to have for those who are sticklers about calories or those who have had great luck with tracking them.
Questions about Healthi formerly iTrackBites
If you have questions about Healthi formerly iTrackBites, I've tried to answer them below. 🙂
Weight Watchers not working?
Read about my (successful) Noom experience!
How much does Healthi formerly iTrackBites cost?
Healthi formerly iTrackBites costs a fraction of what Weight Watchers costs. You can use the regular version for free, with the PRO version costing $36 a year. Considering Weight Watchers charges almost that per month*, obviously, Healthi formerly iTrackBites is a much better deal.
Rates for WW memberships vary greatly, which can be frustrating to someone trying to figure out the actual cost of Weight Watchers per month. Some group members reported paying as little as $7.98 a month with a work discount, while others pay upwards of $45 a month!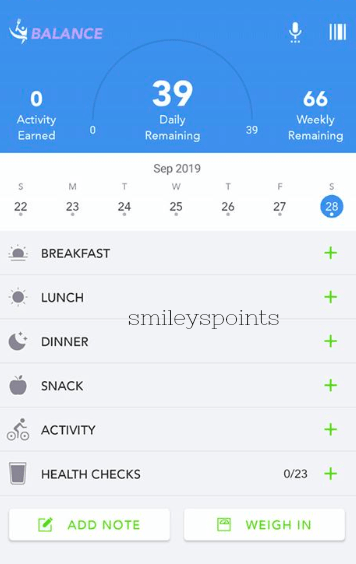 Healthi formerly iTrackBites PRO features:
restaurant guide
online food database
recipe builder
calories/macro tracking
community/groups
FitBit or Apple Health device sync
export food log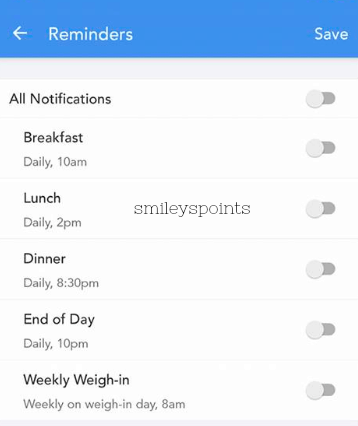 With Healthi formerly iTrackBites, you can also set reminders to log your meals. This is especially helpful if you're busy and scatterbrained, or if you're new to tracking everything you eat. You can get a reminder for every meal and snack, or if you're notorious for forgetting to track just one meal, set a reminder for it.
Is the Healthi formerly iTrackBites food database as good as WW?
One of the questions asked in my WW group was "how is the food database?". Honestly, I haven't had any issues with it at all but there is a way to add your own food with calories, fat, etc and there are tons of blogs online that have accurate point counts. I always pre-track everything I eat, so I find the info ahead of time and have no worries at meal time!
Does Healthi formerly iTrackBites have a barcode scanner?
Yes, yes, yes! Everything that you love about WW, you get with Healthi formerly iTrackBites for way less money.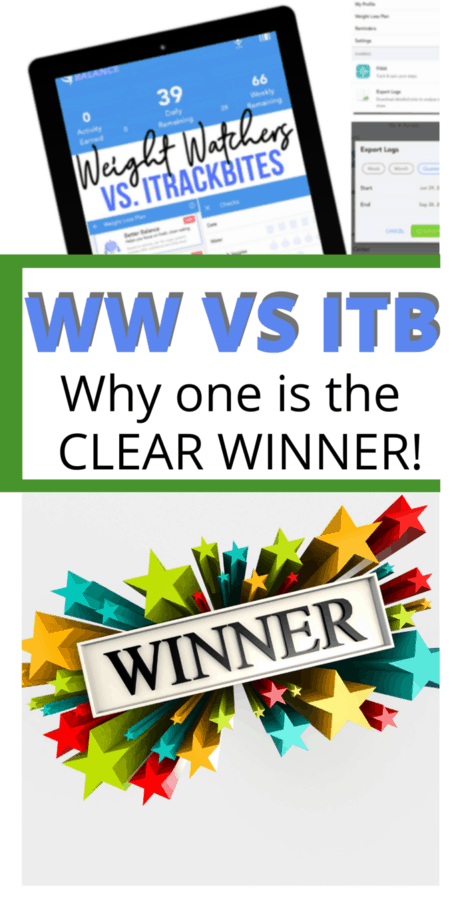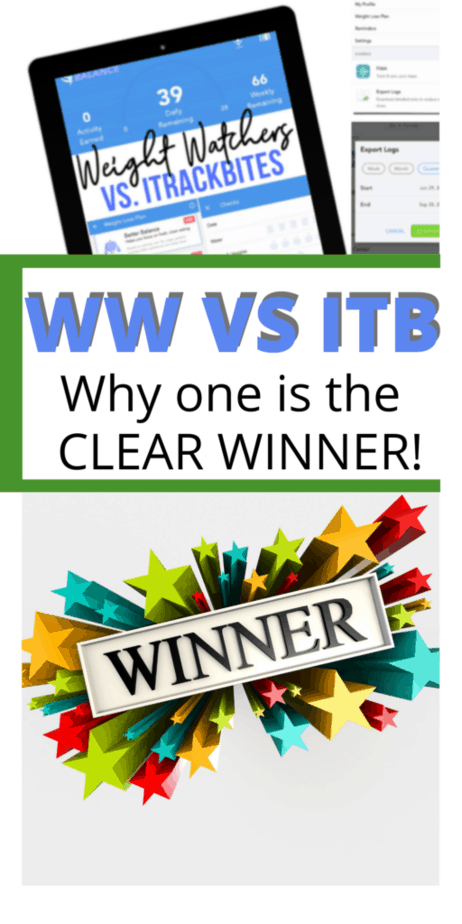 What about WW meetings?
Weight Watchers has cut back on zoom meetings, and perhaps discontinued them all together (not sure yet as I don't attend).
I don't attend meetings – we live in a small town and the options are limited. Online meetings are the way to go if you're like me and don't want to have a set schedule of attending meetings. If you're not sure about them, read this post: Weight Watchers Online vs Meetings. It will help you make a decision.
Is Healthi formerly iTrackBites accurate?
Healthi formerly iTrackBites uses the same formula Weight Watchers does, so yes.
The Bottom Line: Healthi formerly iTrackBites vs Weight Watchers
Healthi formerly iTrackBites gives options that Weight Watchers does not. If Freestyle isn't working for you, there are several other programs to choose from and THAT is worth noting! 🙂
I absolutely love the WW program and the formula, but I just can't justify paying so much more for literally the same thing.
Whatever you decide, let me know by leaving a comment below! 🙂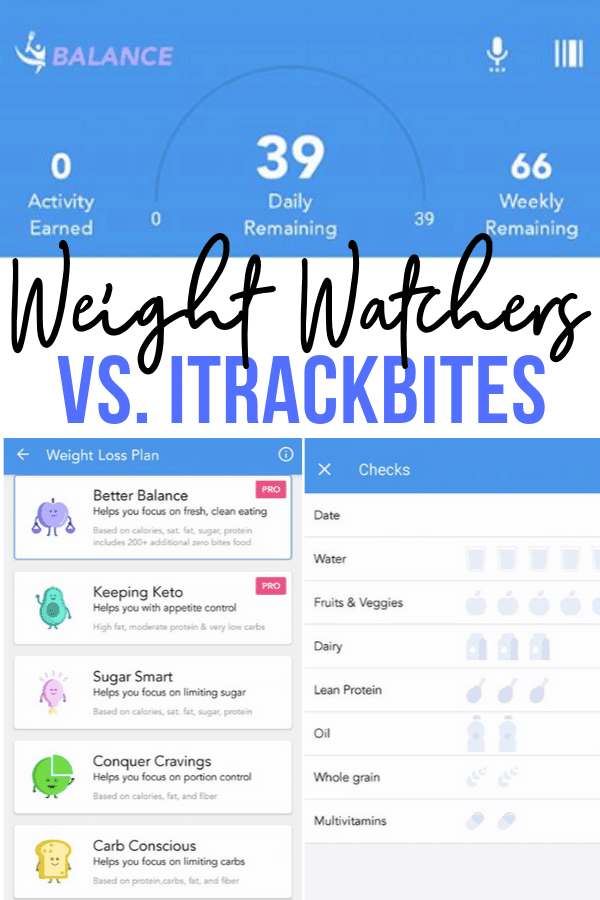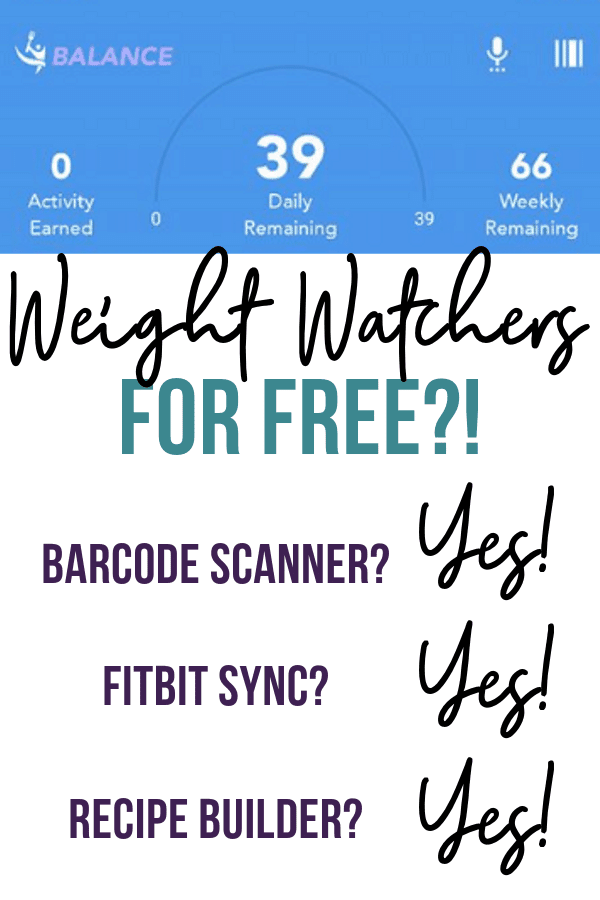 I personally worked with iTrackBites to get my readers a $5 discount on the PRO program! Use this link and you MUST USE MY CODE COACH_SMILEY at iTrackBites to save $5!
Need help? Use my tutorial on how to use an iTrackBites promo code! 🙂