Carb Conscious is a healthy way of eating that aims at reducing the number of simple carbohydrates we intake every day. Are you excited to go on this journey to a healthier more productive you? I am right here with you.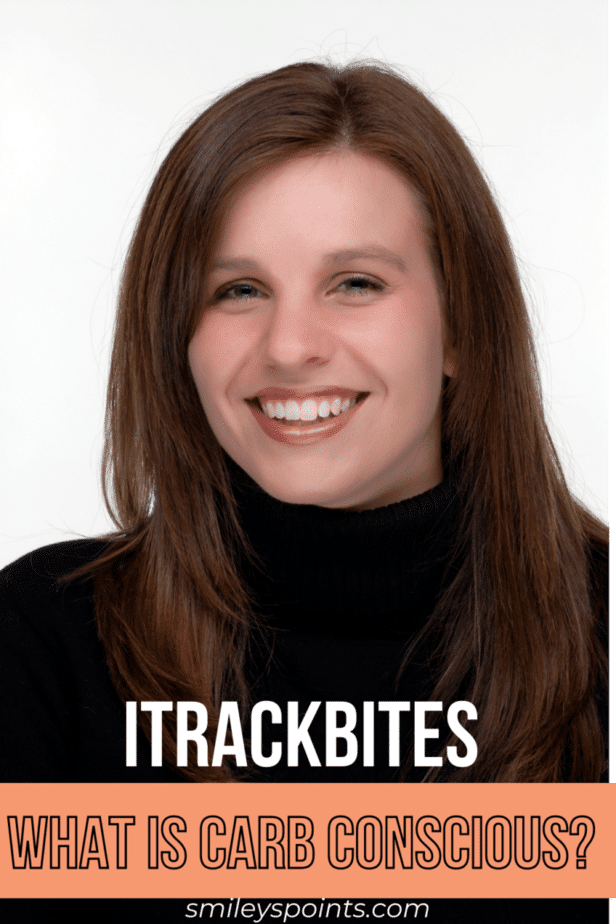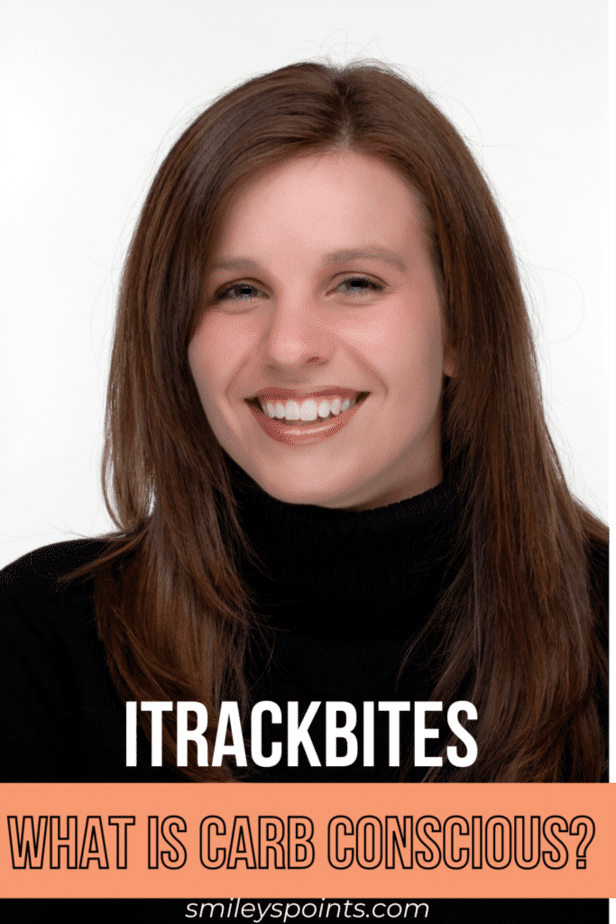 ---
"Healthi formerly iTrackbites is an alternative to Weight Watchers. "
---
Who will Carb Conscious Help?
Carb Conscious is designed to help those who:
habitually consume processed carbs
People who generally crave bread, pasta, cereal, or chips
Are looking to improve their insulin or cholesterol levels
Losing Weight with Healthi formerly iTrackBites
When trying to lose weight it is important to know that everyone's journey is unique. Our bodies are different. Our goals are different. We each have our own struggles. We each require different nutritional objectives.
Healthi formerly iTrackBites recognizes this and has designed personalized plans to help you understand and achieve your weight loss goals.
How does Carb Conscious work?
The Carb Conscious plan focuses on limiting the number of simple carbohydrates eaten, helping your body burn the right type of fuel. When you learn how and what types of fuel your body needs to perform at its optimum level you will start to feel better, and lose weight.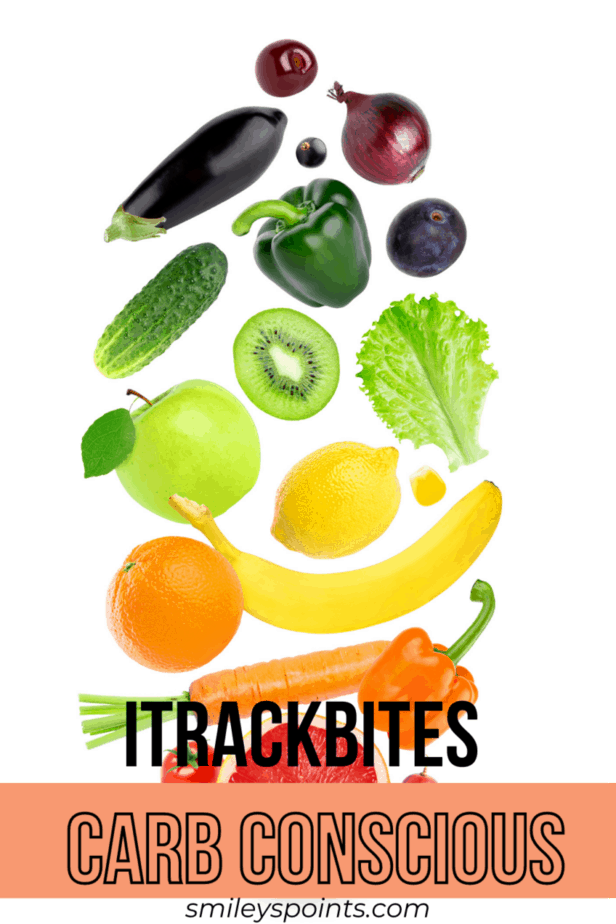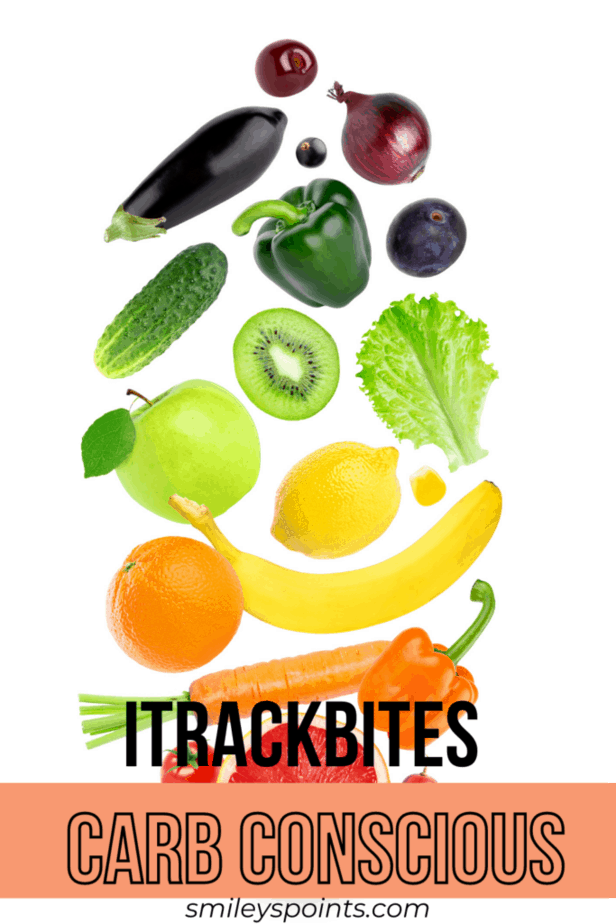 By limiting your carb intake and changing which carbs you chose to eat you will effectively train your body to burn the fat stores you have in addition to using the foods you eat as energy. This is part of the science behind why lower carb diets work.
Why not just go Keto?
Eliminating carbs altogether or going on a super low carb diet only works temporarily and is not truly sustainable long term in my opinion. Balance is the key here. Eating healthier complex carbs will have a much healthier long term effect on your body. Keto is one of the lowest carb diet plans out there.
Keto works but is it long term sustainable? That depends on you. For me, the answer was a resounding no. I needed more carbohydrates in my diet to feel normal. The wonderful thing about Healthi formerly iTrackBites is you can choose which plan works the best for you and if you want you can try several of them.
Is Healthi formerly iTrackBites a Good App?
In the Healthi formerly iTrackBites app, you will find a huge amount of recipes a zero points list, and lots of community members willing to support you. On their website, you will find a sample meal plan, (I love meal plans) an extensive overview of each plan, and the zero bites list. I am most excited about the zero bites list as it allows me to add healthy filling foods to my meal plans without adding bites. These help me feel full longer and gives me ideas for snacks on those days when I need a little extra. That is an awesome app.
What plan is Carb Conscious like?
Carb Conscious is closest to the points plus plan that was introduced by Weight Watchers in 2011. for those of you who have followed Weight Watchers and have had success on that plan and wondered how you could continue using that plan, this is it!!!
Check out Diva and the Divine and follow her on Youtube as she tracks her weight loss journey.
How many Bites do I get on Carb Conscious?
This is a tricky question. It varies based on 5 criteria. You have three types of Bite allowances which are similar to points on the myWW plans.
Daily Bites
Your Daily BITE allowance is the number of BITES you can eat
that day. This number will be personalized to you based on your
age, gender, height, weight, and activity level.
Weekly Bites
Your Weekly BITE allowance is an extra allowance of BITES that
you can divide up how you would like (split them up evenly,
save them for the weekend, or don't use them at all). This is
your opportunity to cater the Carb Conscious diet to your
lifestyle.
Activity Bites
Activity BITES are similar to Weekly BITES and are awarded to
you when you exercise. There's a balance between what you
consume and what you expend. Therefore, when you exercise
we reward you with BITES because your body expended more
calories.
I have found that I use activity bites to overcome a plateau. I don't use them regularly but when I know I am exercising more and using more calories my body tends to get into a rhythm and does not lose or gain weight. I learned this by tracking what I ate and how my body reacted as well as how I felt during those times.
I learned that when I hit a plateau, I need to eat more calories during the day to boost my metabolism a bit and continue to lose weight. I know this is different for everyone and I would suggest tracking using a journal, as well as the app, so you can go back and look at what you were eating and how you felt.
My journals are full and I have several (I buy one a year, sometimes two) of them so I can look back a year or more and see what was working and what wasn't. This helps me to not make the same mistakes as well as showing me what was working so I can duplicate that success.
How do I use Healthi formerly iTrackBites?
There are 4 easy steps to getting started with Healthi formerly iTrackBites.
Step 1: Download the app
To get the most out of Healthi formerly iTrackBites you want to be able to access all of the features. I recommend trying out the app and making sure it is a great fit for you. After you have tried it out for a week and determined that you really love it as much as we do use my coach's code to get a huge discount on the already low subscription price.
Step2: Pick your plan
Now that you have the app downloaded pick a plan you want to follow. There are 6 amazing plans to choose from and you can change plans at any time so jump right in there get a plan that you think will benefit you the most and hit the ground running.
Step3: Use the community
The community for Healthi formerly iTrackBites is an amazing resource. The people are friendly and the coaches truly want to help you succeed. There is a lot of motivation and technical help and it is all at your fingertips. There are several online communities you can become apart of as well as one you have access too right from the app. I join as many as I can to get all the help support I need to succeed. This is a lifelong journey and we are in this together.
Step4: Celebrate
Celebrate all of your successes and share your pitfalls. We will cheer you on towards your individual goals and help lift you up through the rough patches. We can also offer advice for circumventing some of those rough patches. We are on this journey with you and we truly want to see you succeed.
https://itrackbites.com/wp-content/uploads/2020/10/Carb-Conscious-Guide-FINAL.pdf
https://help.itrackbites.com/support/solutions/articles/13000063638-6-4-plans-carb-conscious-guidelines-and-food-list