Healthi formerly iTrackBites Sugar Smart is one of six plans to help you with your weight loss and wellness journey. If you haven't started using Healthi formerly iTrackBites, it's similar to Weight Watchers in the way things are tracked, but it's a fraction of the cost and the app is way better! 🙂
Sign up for a free account, then use promo code COACH_SMILEY when you upgrade to PRO, to get the best deal. Here's a video showing you how to use an Healthi formerly iTrackBites promo code properly. It wasn't working for us but we figured out a work around!
---
"Healthi formerly iTrackbites is an alternative to Weight Watchers. "
---
iTrackBites Sugar Smart program
If you're wondering what Sugar Smart plan is all about…
Sugar Smart is a well-balanced way of eating, while watching your carb intake to maximize your weight loss success.
My wife, Sadie, chose the Sugar Smart plan – well, Healthi formerly iTrackBites said that was the best plan for her, she wasn't so happy about it at first LOL. Sadie has no thyroid (after thyroid cancer) and chronic pain, so losing weight is tough!
She is on Sugar Smart and she's found that even though she loves sweets, she doesn't have to deprive herself of them. With this plan, she still stays on track and within her BITES, and enjoys her sweets as she feels the need.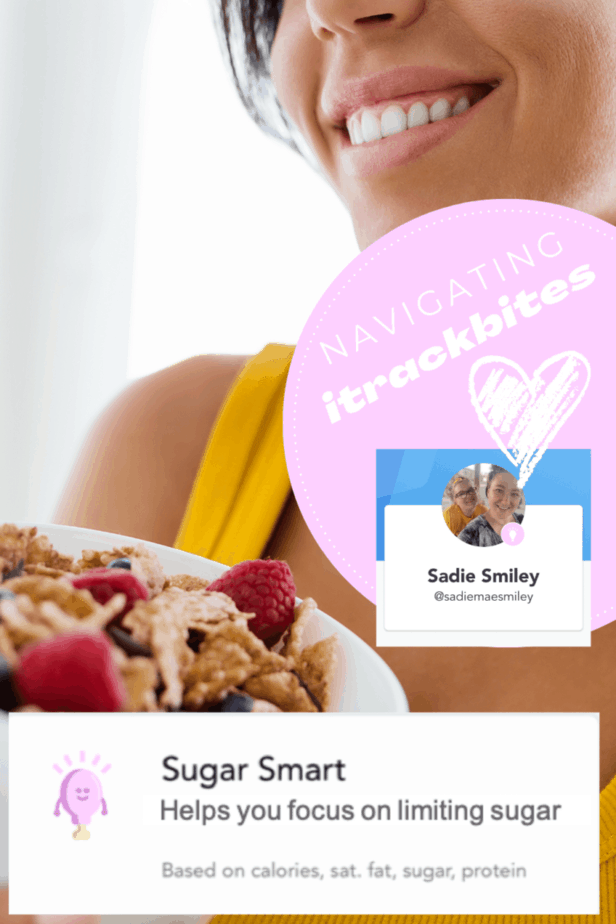 Who should choose Sugar Smart?
If you…
eat out 2x or more per week
compulsively overeat sweets and need help controlling sugar cravings
are looking to improve their insulin or cholesterol levels
lead a busy lifestyle and don't cook at home as much
need to manage thyroid issues, PCOS, digestive issues, etc
then Sugar Smart may be the best plan for you! 🙂
How BITES are calculated on Sugar Smart
Sugar Smart focuses on calories forming the baseline of BITES, with protein driving BITES down and sugar and saturated fat driving BITES up.
Sugar Smart BITES are calculated based on:
Calories
Sat Fat
Sugar
Protein
This means 6oz of grilled chicken breast is 4 BITES, while a serving of Cheez-Its is as well. Which one do you think is going to keep you satisfied for a longer period of time? Obviously, higher protein means it's more filling.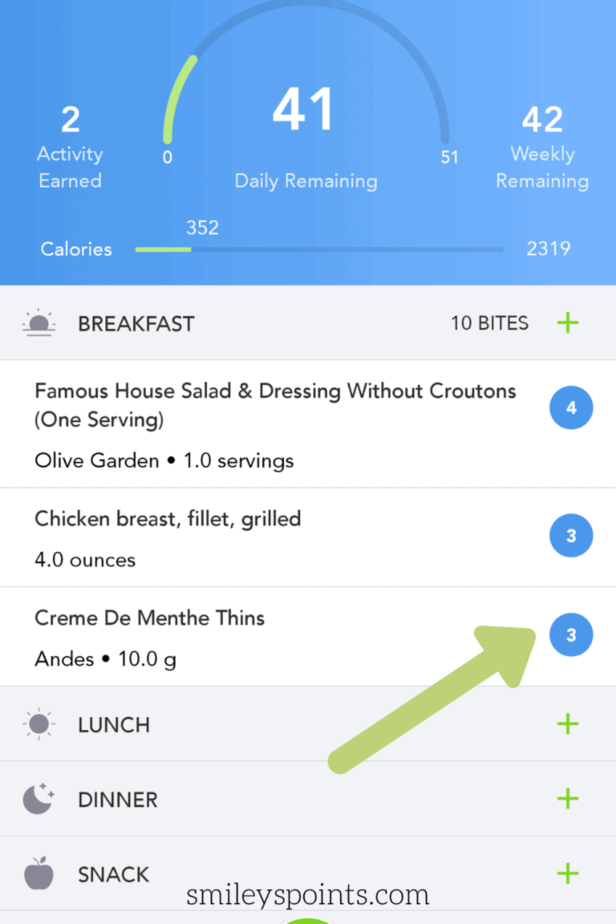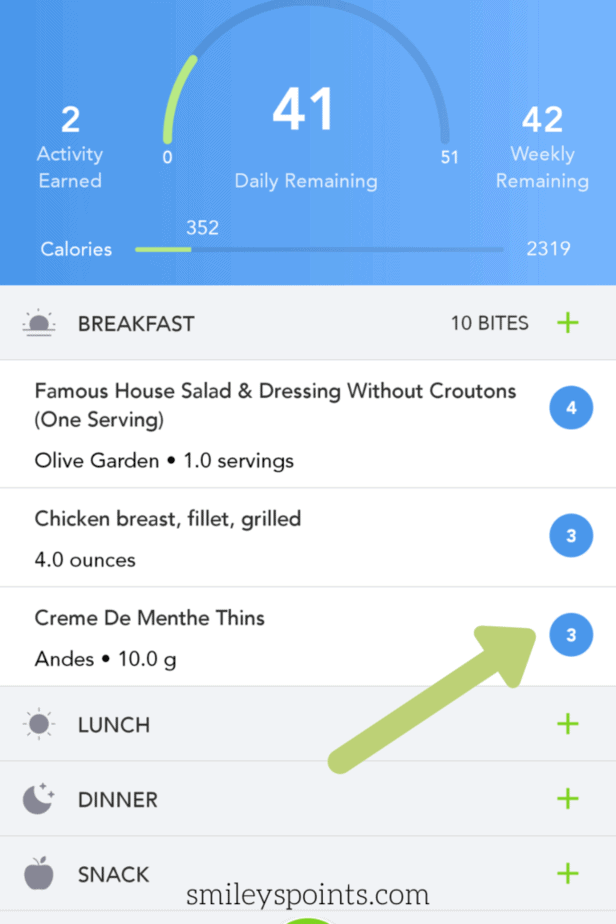 4 ounces of chicken is 3 BITES, but so are 2 Andes mints! Sugar Smart really makes you think about your food choices.
Yes, BITES are calculated almost exactly like POINTS are on Weight Watchers, but it depends on the plan! Check out my post on myww vs iTrackBites for more info.
What is Sugar Smart on Healthi formerly iTrackBites?
With Sugar Smart, you'll prioritize a low sugar diet to help make the changes needed to lose that stubborn weight. The Sugar Smart plan focuses on helping you kick those sugar-laden foods to the backseat.
When trying to lose weight it is important to know that everyone's journey is unique. Our bodies are different. Our goals are different. We each have our own struggles. We each require different nutritional objectives.
Healthi formerly iTrackBites recognizes this and has designed personalized plans to help you understand and achieve your weight loss goals.
Tracking BITES on Sugar Smart
With Sugar Smart, you don't get the 200+ Zero BITE foods like you do with Better Balance. So when you eat grilled chicken breast, you'll be counting those BITES.
DAILY BITES are the amount of BITES you get to eat each day. As you lose weight, your BITES allowance goes down.
WEEKLY BITES are the amount of BITES you get weekly above and beyond your daily allowance. On Sugar Smart, at least 75% of your weeklies should be used.
ACTIVITY BITES are added to your BITES allowance when you do activities above and beyond your daily routine. If you go for a walk, ride your bike, etc, record your activity and you'll see your activity BITES go up. You can eat these, but you don't have to.
Does Sugar Smart have Rollover BITES?
No, Sugar Smart is the equivalent of SmartPoints Beyond the Scale and does not have rollovers. That is the plan before Freestyle was introduced, which is where Rollovers came from.
If you're trying to use Sugar Smart to follow the myww Green Plan, use the Activity BITES work around. Create an activity, name it ROLLOVERS, and select the "duration" time under the activity until it goes up to the number of rollovers you want.
When you earn rollovers from the previous day, put the ROLLOVERS activity in, and you will gain those Activity BITES. 🙂
How to succeed with Sugar Smart
While preparing low BITE meals, choose chicken and turkey over beef and sausage:
| | |
| --- | --- |
| Sausage, 3oz | 9 BITES |
| Ground Beef, lean, 3oz | 4 BITES |
| Chicken Breast, 3oz | 2 BITES |
| Turkey, without skin, 3oz | 2 BITES |
It's true that we can eat what we want on these plans, but it's important to remember that if we consistently go over our BITES, we may not reach our weight loss goals. It's all about balance and planning. If you are going to have a 15 BITE meal, plan for it… and then enjoy it!
Should I eat my weeklies on Sugar Smart?
Eating your weekly BITES can help you lose weight faster on Sugar Smart, as long as you make good, whole food choices. At least 75% of your weekly BITES should be eaten on this plan. Read more about Should I Eat My Weeklies in this post.
I've talked to several Healthi formerly iTrackBites participants to get the best answer to this question, because we are all so different. Most people I talked to said they lost more weight, more consistently, when they ate at least half of their weekly BITES on the Sugar Smart plan.
However, a few folks told me they didn't lose weight. Why? Well, after digging in, they either weren't eating enough of their BITES (less than half of their weeklies), weren't drinking enough water – or their BITES weren't as healthy as they should be. The Sugar Smart plan is designed to push us more towards whole foods, and away from processed foods.
If you're eating all of your weekly BITES in Cheez-Its (*looking at my wife*), you may not have as great success on this plan. With that being said, eat what you want on the plan and readjust as needed. You may find you can eat Cheez-Its and lose weight every week. You also may find out you need to cut back on your favorite snack. Either way, it's all trial and error because every body is different.
Sugar Smart zero BITES food list
With Sugar Smart, the zero BITE food list is shorter than it is with Better Balance, but my wife hasn't really had an issue with it because she gets quite a few BITES in her daily allowance.
Most of the zero BITE foods are fruits and non-starchy veggies. You also get:
1T sriracha sauce
1T horseradish sauce
1T hot sauce
1T fat-free mayo
1T mustard
1T soy or teriyaki sauce
1T vinegar
1T worcestershire sauce
1/2 cup salsa
and more!
Check the app to be sure. Even when using a recipe from our site, it's always best to plug in each ingredient to double-check the calculations are correct.
If you find you're not feeling satisfied when following this program, track a second metric like calories to make sure you're eating enough.
Sugar Smart snack ideas
Here are a few ideas if you're struggling to come up with some low BITE snacks on the Sugar Smart plan. I find snacks are a great way to keep me satisfied throughout the day, which means my blood sugar stays more even, and I'm not having those highs and lows which lead to overeating and then crashing.
| | |
| --- | --- |
| mixed nuts, 2T | 3 BITES |
| salsa + 0 BITE veggies | 0 BITES |
| 1/3 cup hummus | 3 BITES |
| rice cakes | 1-2 BITES |
| 1 cup fat-free pudding | 3 BITES |
Healthi formerly iTrackBites has a food database with tens of thousands of foods and BITES values listed. There is also a barcode scanner. So if you aren't sure how many BITES something would be, just look it up or scan it! 🙂 It couldn't be easier to stay on track!
Meal planning on Sugar Smart
I love (!!!) this new feature in the Healthi formerly iTrackBites app: meal plans! So far it's just in BETA so there aren't a ton, but when I logged in today I saw: 7 day 7 ingredients or less, 7 day vegetarian, 6 day meal prep, and 5 day getting started meal plans.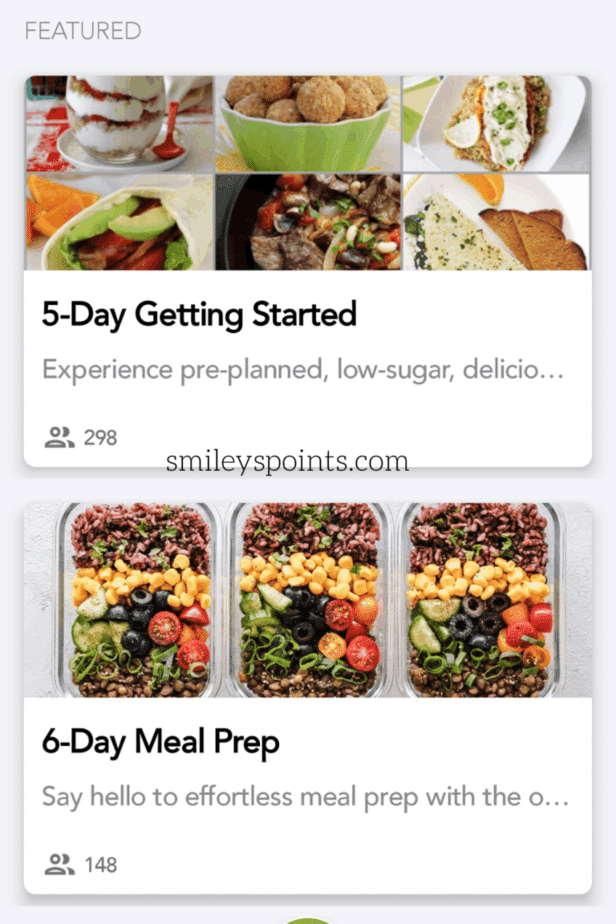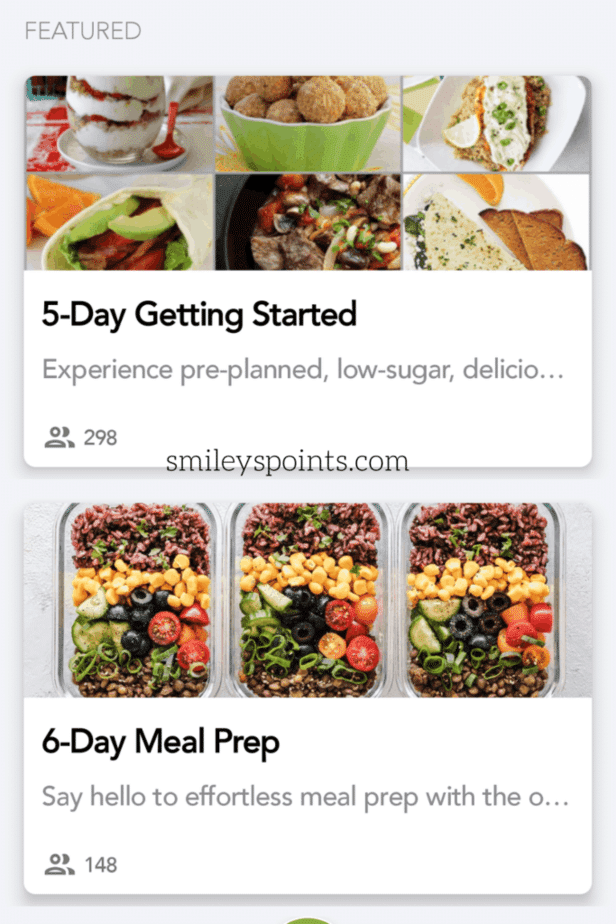 This gives you a huge head start no matter how you like to eat! Use these meal plans in the app. You can also utilize the Healthi formerly iTrackBites recipe search feature, which has tons of recipes with BITES already calculated.
How to set up your plate on Sugar Smart:
1/2 non-starchy veggies
1/4 whole grains or complex carbohydrates
1/4 lean protein source
Success tips for Sugar Smart
For best results with the Sugar Smart plan, here are a few tips:
plan and calculate meals and snacks ahead of time
watch your portions: my best portion control tips
curb sugar cravings by eating smaller meals more frequently
avoid soda and juices, they're too high in BITES!
join the community and connect with others on your plan
Thank you so much for supporting our site and our wellness journeys! Every time you pin a post, it helps us. Every time you send our blog link to a friend, it helps us! We appreciate you so much and would LOVE to have you in our wellness Facebook group. We are here to support everyone, no matter which way of eating or plan they choose.
Ready to dive in? Head over to our post about how to use an iTrackBites promo code so you can get the best deal.