What is the Healthi formerly iTrackBites Better Balance Plan?
When trying to lose weight it is important to know that everyone's journey is unique. Our bodies are different. Our goals are different. We each have our own struggles. We each require different nutritional objectives.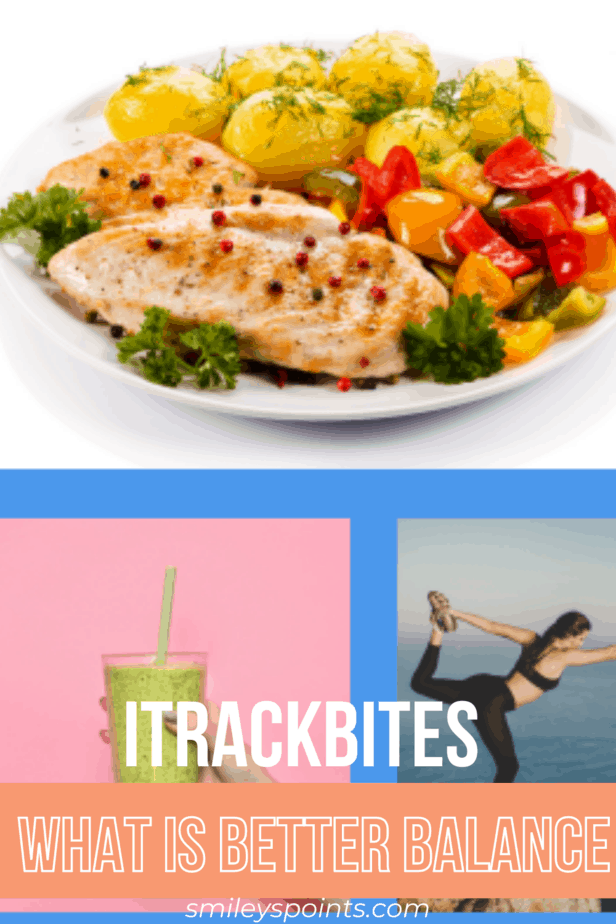 Healthi formerly iTrackBites recognizes this and has designed personalized plans to help you understand and achieve your weight loss goals. They have done this and they have made the entire system cost less than myWW.
What is Better Balance?

The Healthi formerly iTrackBites Better Balance plan focuses on fresh, clean eating. Helping you learn to control your eating through awareness and prioritize eating fresh, whole food options.
The Better Balance plan is comparable to ww blue plan which is the old Freestyle program. This is the program most people in my groups have had the most success with.
Better Balance vs ww Blue Plan
Better Balance by Healthi formerly iTrackBites is comparable to the myWW Blue plan. One of the main differences is cost. Healthi formerly iTrackBites offers you the same points system using the same algorithm that myWW uses. This allows you to track similar to the way you would on any of the myWW plans (including older ones that worked for you in the past) for a fraction of the cost.
How Much Does Healthi formerly iTrackBites Cost?
Healthi formerly iTrackBites is free to download & use. If you choose to upgrade to Healthi formerly iTrackBites Pro you'll be billed $59.99 annually, which will automatically renew unless canceled at least 24 hours before the end of the current period. Use my code and get pro for only $36 per YEAR when you use this 40% off link! You must use COACH_SMILEY at checkout to get my special discount! 🙂
What is a Bite?
A BITE is calculated from an equation that turns food and drink items into a numeric value. The equation is similar to the one used to convert food items into "points" in the Weight Watchers app.
This is different from calorie counting because it rewards factors that are relevant to your
plan. We know that not all calories are created equal, so BITES are factored the same way POINTS are on Weight Watchers. Counting calories is one way to lose weight but with Healthi formerly iTrackBites you can delve deeper into what each calorie represents. A calorie from a can of soda vs a calorie from a serving of broccoli, for example, is very different. You are going to benefit more from the broccoli of course.
This is why some people have gotten away from calorie counting. I personally still count calories, I just weigh them a little differently. I don't include the calories from healthy foods like veggies and fruits. This is the idea behind the zero bite lists. (add links to lists)
Is Healthi formerly iTrackBites as Good as Weight Watchers?
An emphatic YES! Healthi formerly iTrackBites is less expensive and very user-friendly. If you have any questions there are coaches and groups to help you get the most from the app. There are support groups like this one where you can get online support and many questions answered. There are groups within the app where you will receive phenomenal support and guidance. The coaches and members are there to help you achieve your goals.
You don't have to worry about being shamed for any reason in these groups. You don't have to worry about any of the common issues that occur within unmoderated or loosely moderated groups. We aim to have a completely positive and supportive group where you can feel safe asking any question related to losing weight and feeling great.