Weight Watchers Friendly Breakfasts with myWW Blue, Green and Purple Plan SmartPoints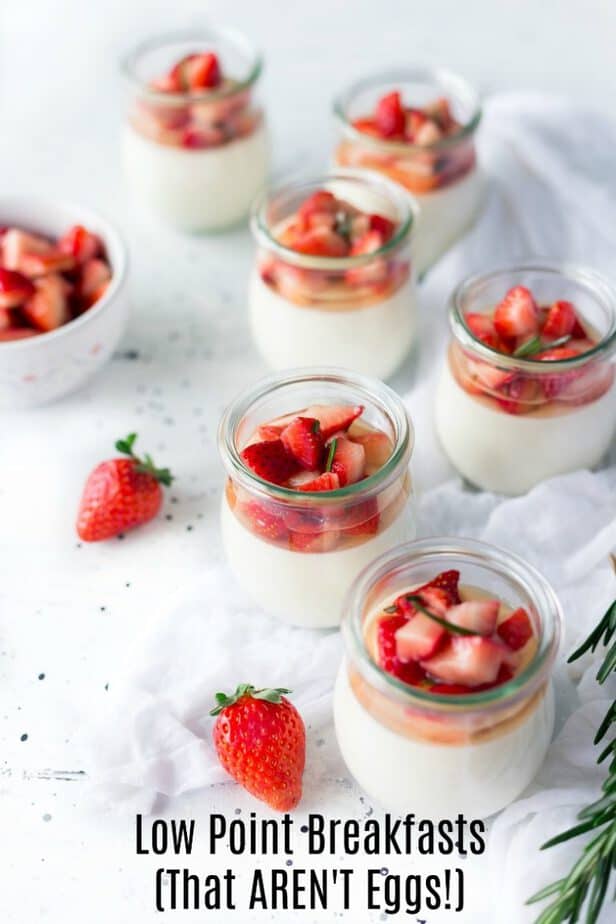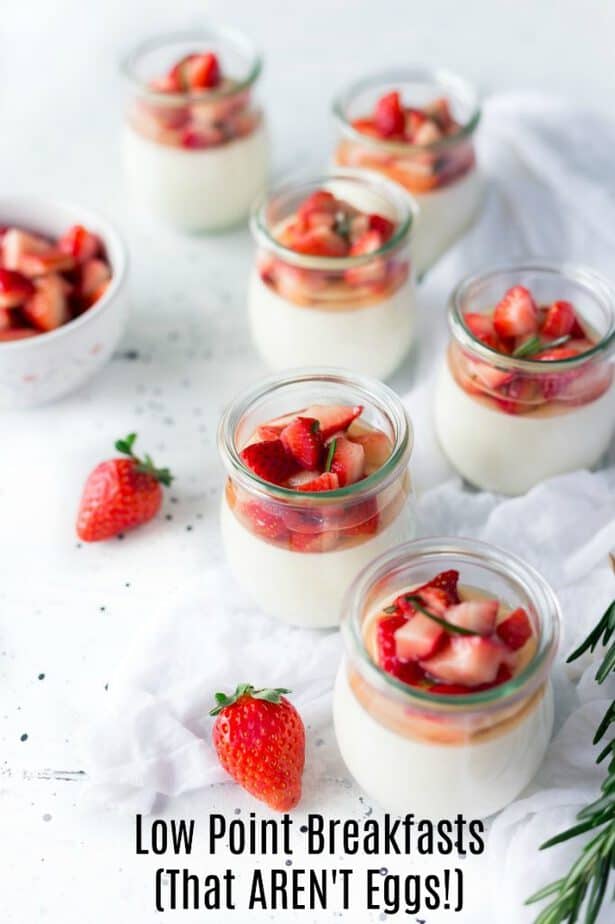 I'm so happy you're here. 🙂 Note: Smiley's Points participates in affiliate programs. That's how the bills get paid! There is no additional charge to you and I only recommend products I know and love.
1 Point Breakfasts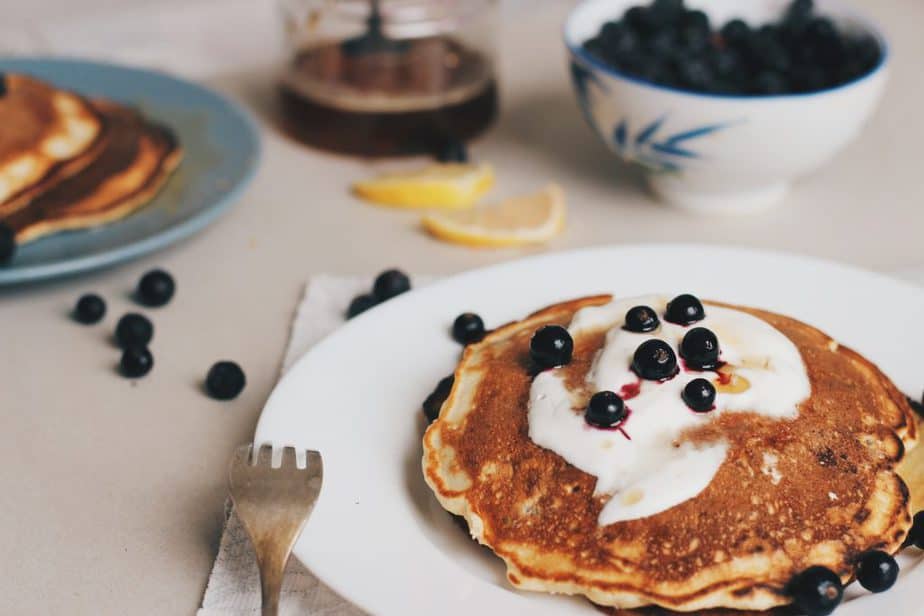 Fluffy Pancakes made without bananas 🙂
3 Point Breakfasts
5 Point Breakfasts
bagel thins + cream cheese + cinnamon
premier protein shake
English muffin + peanut butter
overnight oats
grits
whole wheat bread, cherry tomatoes mixed with basil tablespoon of VVOL
Ole` High Fiber Wrap, 1 laughing cow light swiss, 2 oz Hillshire Farms low sodium ham. 3sp. Or 2 Van's multigrain waffles 5 sp. New fave is Thomas light multigrain muffin w/1 oz fat-free cream cheese and sliced strawberries on top. 4sp.
Oatmeal pancake = 1/3 cup of oatmeal, 1/4 cup milk, 1 egg, 1 teaspoon of vanilla. Mix and wait 5 minutes.
It makes a great pancake with 1/2 banana and other fruits — 4points
Pancake bake! 5sp for mine! Just find a mix that's low-ish in points and that only requires you to add water! I always do 6 servings of the mix so I can cut it into 6 servings- bake at 350 for 20-25 minutes!

Low Point Granola Breakfast Bars
A breakfast bar isn't a full meal for me, but it's a start. If I'm rushing out the door or know I'll be having an early lunch, I'll eat one of these and drink a cup of coffee to hold me over for a few hours. They also make a great snack.
Fit & Active Blueberry Cereal Bar – 3 Freestyle SmartPoints
Kellogg's Special K Greek Yogurt and Fruit Bar – 4 Freestyle SmartPoints
Special K Cereal Bars (Strawberry or Blueberry) – 4 Freestyle SmartPoints
I love cereal! Don't forget to add in the point(s) for any milk you may use. Unless you're like my wife and can just eat it out of the baggie (Cheerio's are her favorite).
Original Cheerio's – 1 cup, 3 Freestyle SmartPoints
Original Chex – 1 cup, 3 Freestyle SmartPoints
Great Value Cornflakes – 1 cup, 3 Freestyle SmartPoints
Fiber One Chocolate – 3/4 cup, 3 Freestyle SmartPoints
Low Point Oatmeals
Oatmeal is, generally speaking, low points. You can eat regular oatmeal (5 FSP for 1 cup on green and blue), and add fruit on top, and/or drizzle with a zero-point skinny syrup (more about those below!). You can also eat the flavored oatmeals but some are higher in points so make sure you scan before buying.
Weight Watchers Maple Brown Sugar Oatmeal – 3 Freestyle SmartPoints
Quaker Weight Control Banana Bread Oatmeal – 4 Freestyle SmartPoints
Nature's Path Brown Sugar Maple Oatmeal – 5 Freestyle SmartPoints
Fruit and Herbs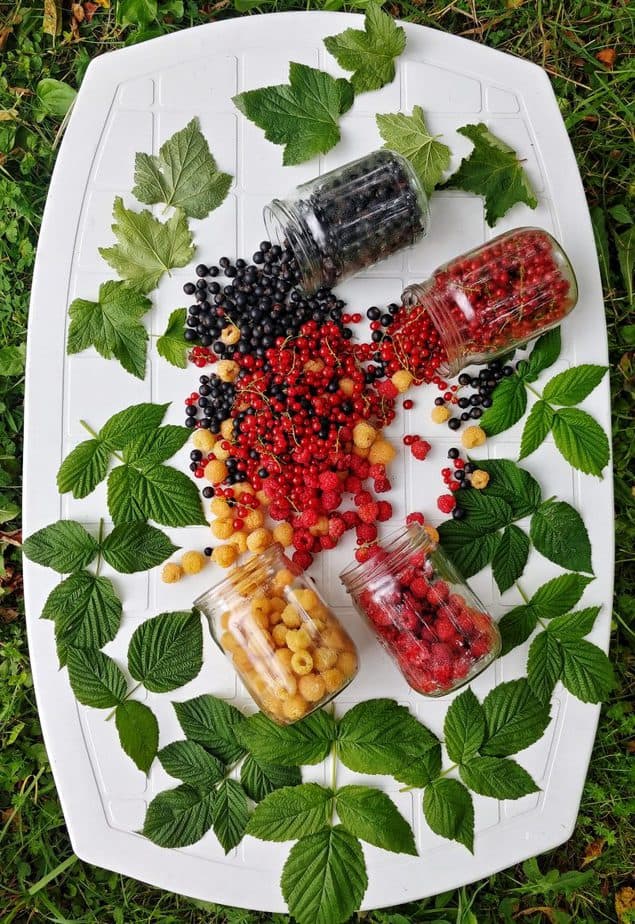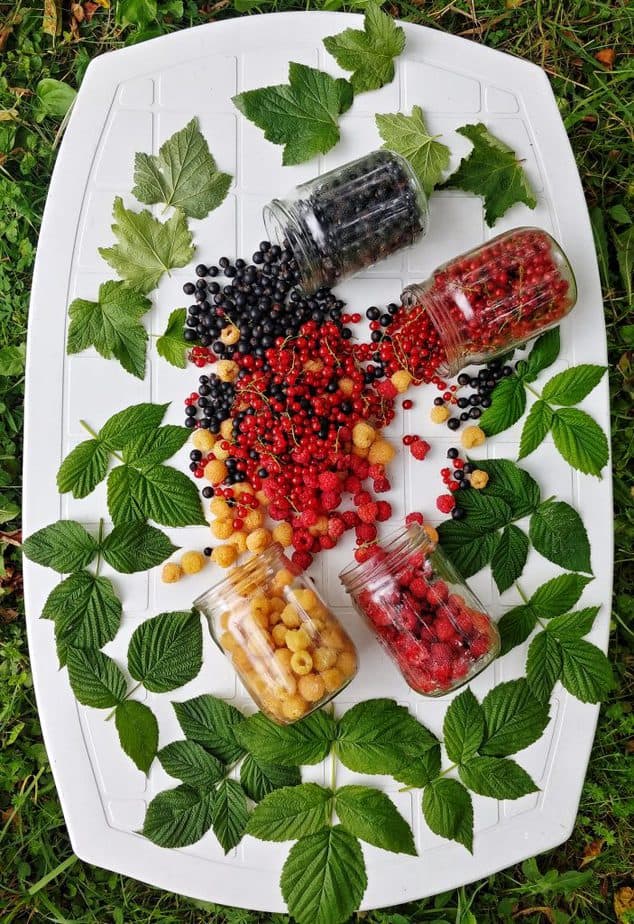 If you love fruit but get sick of the same ol' same ol', it's time to kick the flavor up a notch with herbs! Yes, herbs and fruit.
Mint pairs with honeydew and watermelon, as well as cantaloupe.
Cilantro pairs well with tomatoes and mangos.
Thyme pairs with cherries, peaches, and honeydew.
Basil pairs well with berries, figs, peaches, and plums.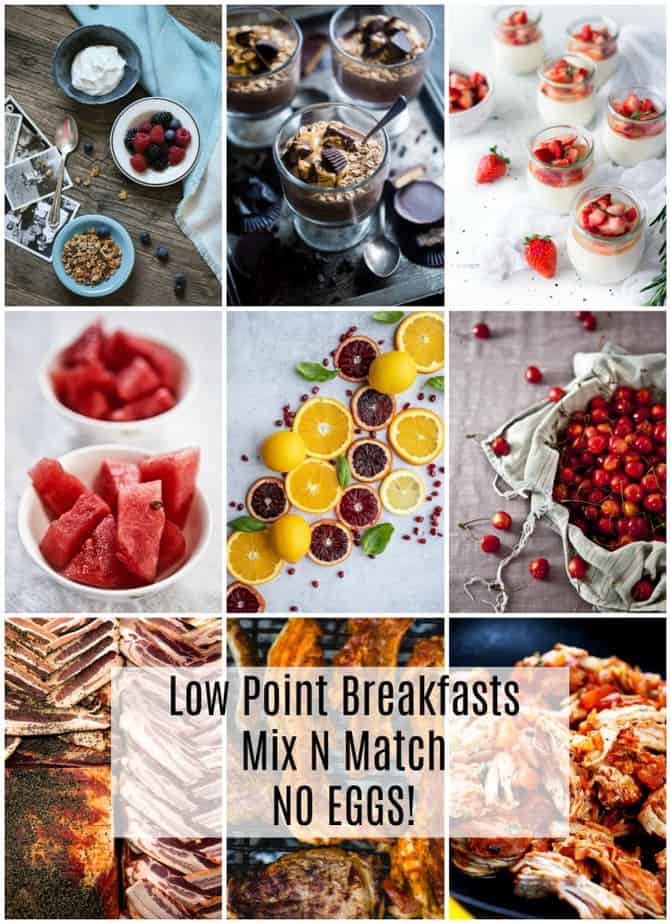 Mix and Match Weight Watchers Breakfast Ideas
Mix and match the following low point breakfast options to make your own creations!
0% Fage Greek Yogurt – 0 Points
Fruit – 0 Points
Laughing Cow Cheese – 1 wedge, 1 Point
Fat-free Cottage Cheese – 1 cup, 3 Points
Low Point Granola – Points Vary
PLUS: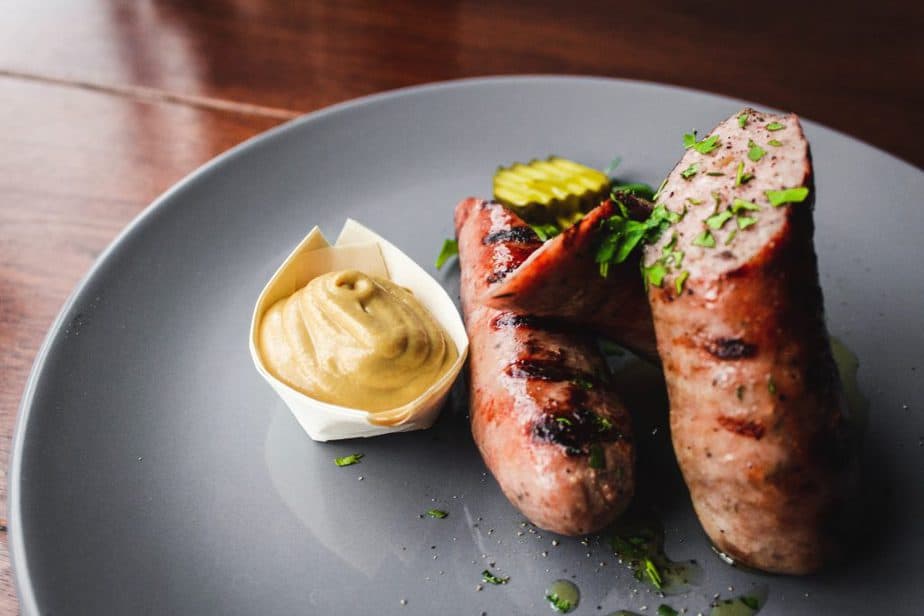 Zero or Low Point Proteins: turkey sausage, turkey bacon, Canadian bacon, chicken, tofu
=======

Jordans syrups + yogurt
I love Jordan's Syrups they are 0 points on all of the plans and are simply delicious. I use them in everything from Coffee in the morning to crafting delicious desserts. Truly an amazing find.
Some more great recipes with and without eggs 🙂
More Delicious Recipes

Bacon and Egg Wraps
Easy Egg Casserole
Air-Fryer Egg Souffle
Best Vegetarian Recipes
Low Point Breakfast Recipes
Our WW friend, Barrett Pastor, did a video about non-egg WW recipes!
More Weight Watchers Dessert Ideas

Banana Bread
Easy Cinnamon Rolls
Apple Pie Cookie Crisps
WW Fudge