Weight Watchers Banana Bread
We love banana bread. We also love Weight Watchers. Weight Watchers is a lifestyle that lets you eat what you want and still lose weight. Awesome, right? Healthy Banana Bread doesn't usually fit in with any "diets", but that's why we love WW: it's not a diet! We have been limiting our carb intake lately, which has really given our weight loss a boost. I hit a plateau, and so did my wife. We had to do something different, but who wants to give up dessert?
I'm so happy you're here. 🙂 Note: Smiley's Points participates in affiliate programs. That's how the bills get paid! There is no additional charge to you and I only recommend products I know and love.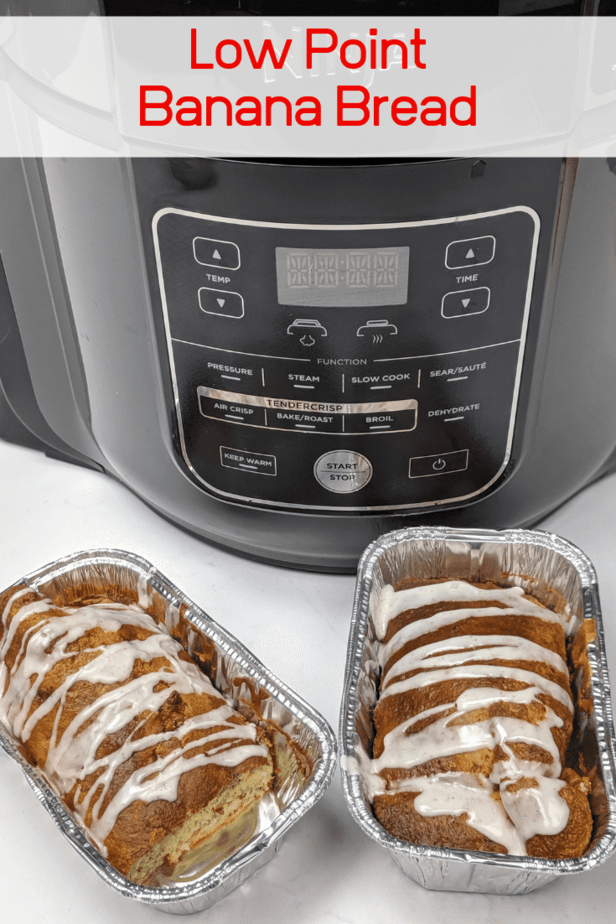 You may have seen this featured in our WW meal plans! Check them out if you haven't.
Weight Watchers Banana Bread
BLUE PLAN: 3 points

GREEN PLAN: 5 points

PURPLE PLAN: 3 points
We started eating our weeklies and cutting down on our carbs. We did not cut out carbs completely, but we did cut back substantially. Cutting carbs has helped us to jump-start our metabolism again, and we started losing weight again. If you're curious, you can do keto and Weight Watchers at the same time! 🙂 Unfortunately, bananas aren't super keto-friendly.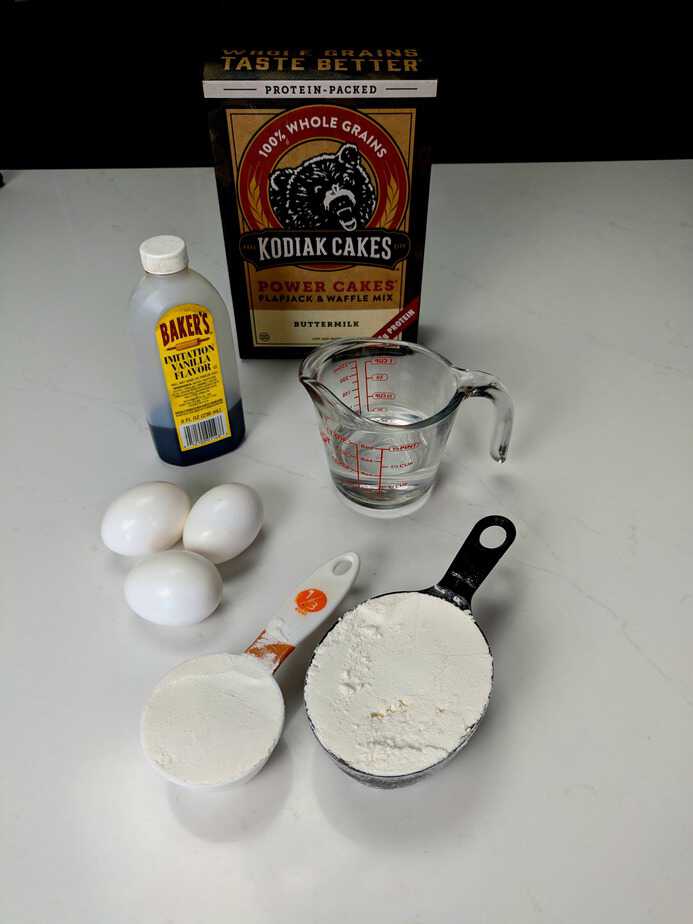 Healthy Banana Bread
Our Weight Watchers friendly, healthy banana bread recipe is very low in points. You can add many different zero point foods to mix it up. Fresh Fruits and nuts mixed in will have your family raving about this one for years to come. Just remember to add points when you add mix-ins. My family loves this healthy banana bread so much that it has replaced dessert on many occasions. We used the Kodiak brand pancake mix, which is loaded with protein that helps you to feel full longer.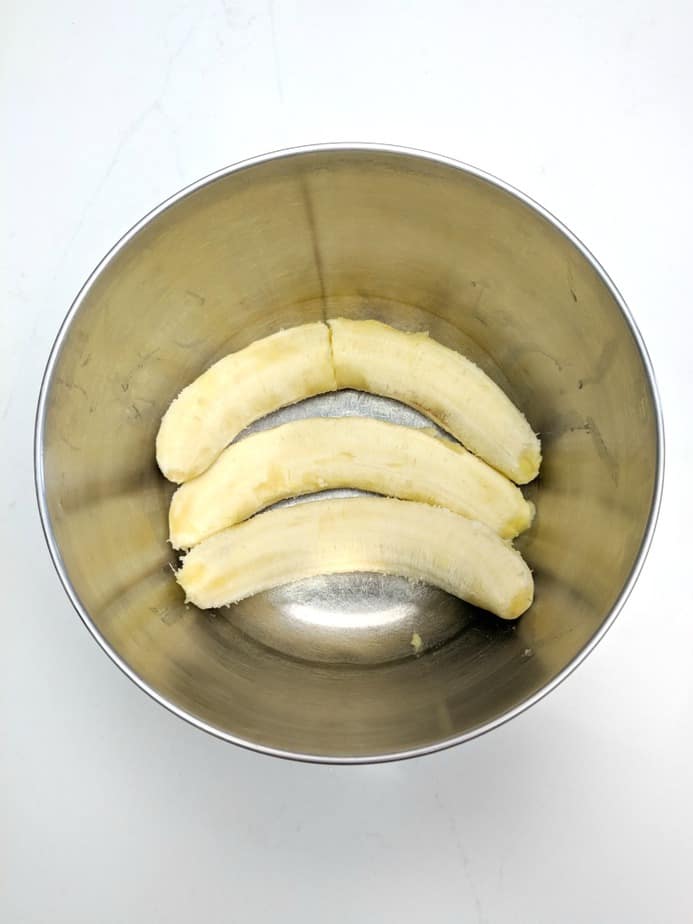 The Instant Pot has been a big help in my wife and me losing weight. Meal planning has been an essential factor in our success with Weight Watchers. We are short on time, so we joined Instant Pot for Weight Loss and it jump started our weight loss in a BIG WAY! If you're intimidated by your electric pressure cooker, this is a way to get over it… fast. 🙂

Also check out my Ultimate Instant Pot Weight Watchers Guide and my 30 day weight loss results with Noom.
Banana Nut Bread
If you want to add more protein and healthy fats to your diet, nuts are the way to go. Adding nuts to your banana bread gives it a little crunch and a pleasant nutty flavor. Walnuts, cashews, or pistachios if you are feeling adventurous 🙂 oh my I think I have to go and make some more of these. Let me know how yours turn out. If you add 1/4 cup to the mix, that adds 1 point per loaf or 6 for the whole batch. 🙂
1 tbsp cashews -2 points
1 tbsp chopped walnuts -2 points
1 tbsp pistachios -1 point
1/4 cup of any of these is – 6 points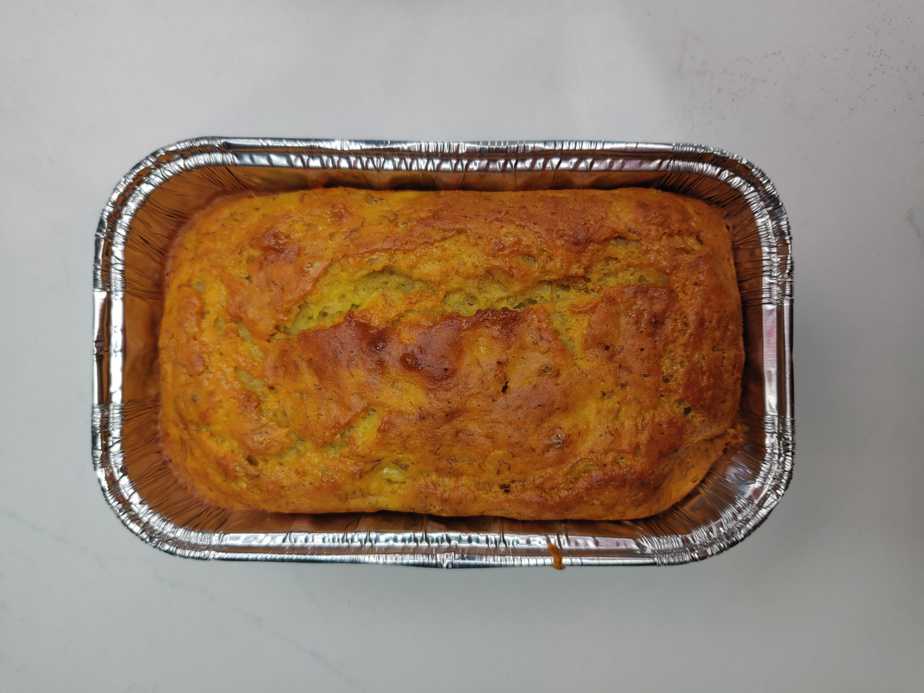 Does Banana Bread Freeze Well?
Yes!!! Freeze some banana bread for later. Make extras and freeze some. These make great holiday loaves to take to a family get together. Take two mini loaves with you and when it is dessert time have a slice or four 🙂 A whole mini loaf is only 3 points! 🙂 You did great watching your points all day using the tips you found at SmileysPoints.com or are you following the Thanksgiving plan? Either way, you have saved your points, and now you can reward yourself with this delicious treat.
Air Fryer Banana Bread
Air Fryer Banana Bread tastes as good as traditional banana bread cooked in the oven. The difference? Clean up is much easier with the Ninja Foodi or your Air Fryer. Using your Air Fryer will save you time in the process as well. The Ninja Foodi saved me about 10 minutes baking time and clean up was a cinch with the non-stick pot. Heat is another big issue when baking, the kitchen gets hot, muggy, and at times unbearable. Using your Air Fryer or Ninja Foodi not only cuts down on the time it takes to make the banana bread it doesn't heat up your kitchen. If you are like me, I save baking for the wintertime because of all of the heat. We live in AZ, and it is hot most of the year, and that doesn't leave but a few weeks for baking. Now that we have a Ninja Foodi I can bake all year long. My family loves this.
Easy Banana Bread
Are you using the oven? All you have to do is add 5-7 minutes to your bake time, and it comes out perfect. Check your loaf with a toothpick or a knife to ensure it is done in the middle and enjoy. The bigger loaf in the pictures was made in the oven, and the two smaller ones were made in the Ninja Foodi. I added 5 minutes to the bake time in the oven. I live in AZ if that helps at all.
How to Make Banana Bread
A few tips on making the best tasting banana bread ever: These tips are from my mom, and I am going to pass them along to you.
Number one: Use very ripe bananas, you know the ones that nobody is going to eat because they sat on the fridge and were forgotten, and are now brown? Yeah, those ones, I see you looking at the top of the refrigerator right now:) These are still good, inside that soft brown peel, and they will give you the best flavor.
Number two: If you are using the Ninja Foodi, it has a cool new feature that lets you sneak a peek at your food while it is in process. After 15-18 minutes, check on your loaves and see how they are doing. Each Air Fryer is different, and your location does matter. Your time will vary depending on where you live and what device you are using. We want to make sure you make the perfect loaf every time.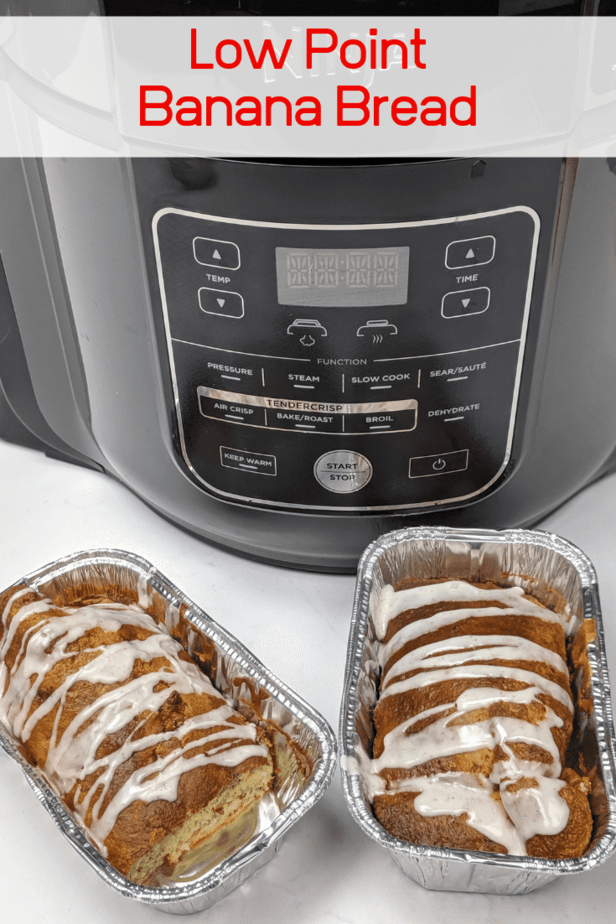 More Delicious Recipes
Turkey and Sweet Potatoes
Cornbread Casserole
Low Point Ranch Dressing
Cheddar Bay Biscuit Copycat
Print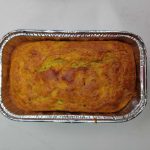 Banana Bread
---
Description
Healthy Banana Bread in the Ninja Foodi, Air Fryer, or Oven
---
3

whole bananas

3

eggs

1 tsp

. Vanilla

1

&1/3 cup Kodiak pancake mix
1/2 cup Water
For drizzle: swerve powdered sugar and cinnamon syrup
---
Instructions
Mix all ingredients in a medium size bowl
Pour into 4 sprayed mini loaves & bake at 350 for 45 min.
You can also use one large loaf & cut into 12 slices.
You can make these in the Ninja Foodi
Close crisping lid. Preheat the unit by selecting BAKE/ROAST, setting the temperature to 325°F, and setting the time to 5 minutes. Select START/STOP to begin
Once the Ninja Foodi has preheated, place the pan on the reversible rack, making sure rack is in the lower position. Close crisping lid. Select BAKE/ROAST, set temperature to 325°F, and set time to 30 minutes. Select START/STOP to begin.

For drizzle: combine powdered sugar and cinnamon syrup.
Category:

Breakfast, Dessert
PIN IT FOR LATER! 🙂