Weight Watchers Friendly Ranch Dressing
I love this homemade Weight Watchers friendly ranch dressing. I did not think I would, because it's made with yogurt (and I hate yogurt), but here we are! 🙂 Let's make some low point dressing.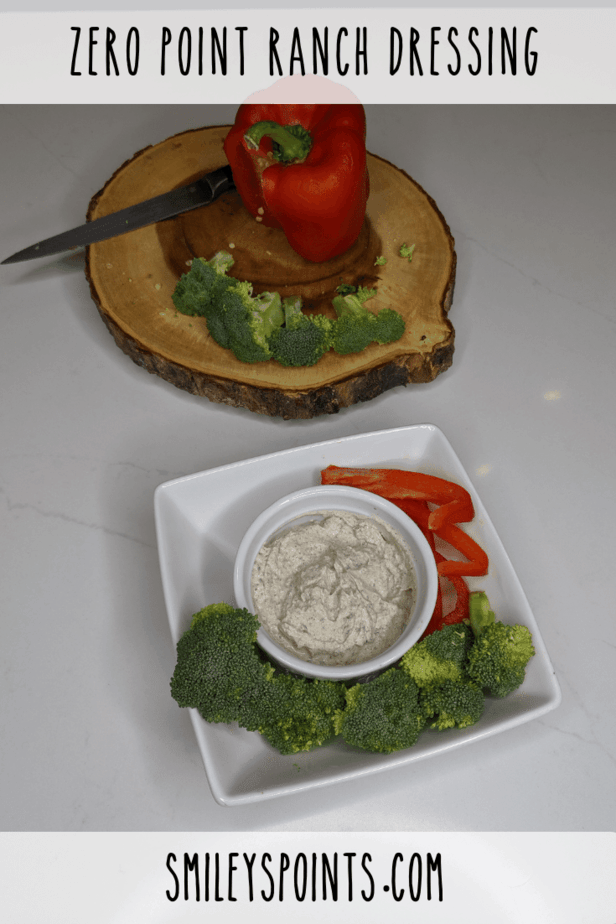 ---
"Healthi formerly iTrackbites is an alternative to Weight Watchers. "

---
Weight Watchers Friendly Ranch Dressing
I was pleasantly surprised, and I knew the yogurt was in there heck I made the dressing on camera. I recommend trying this one out even if you don't like the taste of yogurt. I have attempted to eat yogurt mixed with fruit, with honey.
I have also tried it savory style mixed with garlic, onion powder, and other seasonings. (I didn't make it just tasted it). Everyway I have tried it I have not cared for it at all. Until this recipe and now only in this recipe I like it 🙂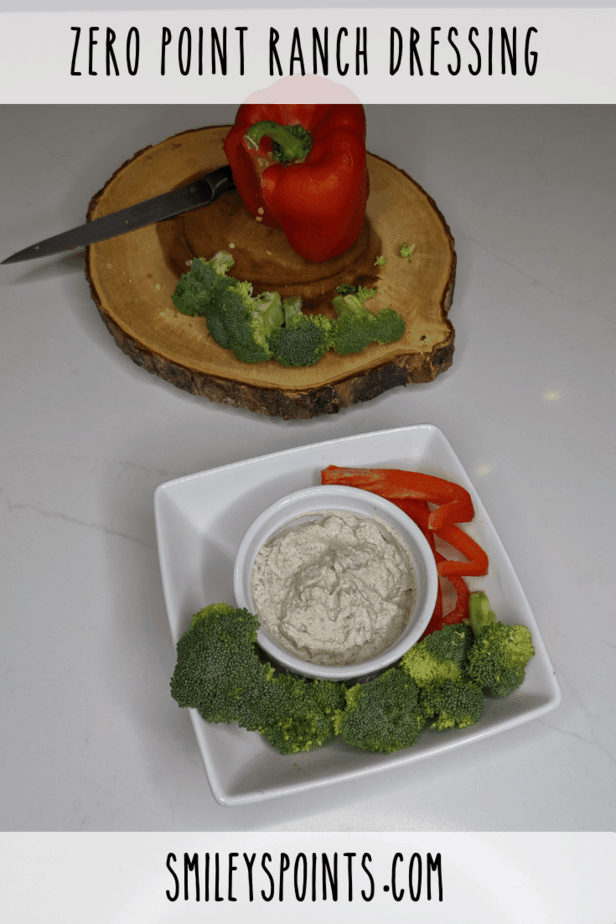 Homemade Ranch Dressing
This is going to be a quick post to let you know how to make an amazing ranch dressing at home. We made our Buffalo Cauliflower recipe and wanted a different sauce than our usual Smileys Famous BBQ Sauce. So into the kitchen, we went. We tasted a few homemade ranch dressing recipes and got an idea of what we wanted our ranch to taste like, not too tangy but with just the right amount of zip. Have you tried a ranch that made you go wow!!!? What an amazing flavor. We wanted to create that wow factor.
We also wanted to make sure the dressing was low in points to help keep us on track. A high point dressing just isn't worth it to us if we can make a Weight Watchers Friendly Dressing that tastes as good or better and fewer points. We want our healthy foods to taste great as well as be "healthy". It is very important to us that our meals are fulfilling both to our bodies and our taste buds:)
Want to try other low point dressings but don't know which ones are low in points? Don't want to make your own? Sometimes it is easier to grab some while you are at the store, we are all about saving time. We have the solution for you, our Best Low Point Dressings List is where you want to go to find some of the best tasting, low point, full flavor dressings out there. There is even a section for those of us who are watching our sodium intake. Take a gander and tell me which dressings you have tried and what you think of them.
More Delicious Recipes
Our Ranch Dressing is Zero Freestyle Points
I told you we wanted it to be low in points 🙂 We figured out a way to make it zero. zilch, nada, no points at all. If it didn't taste good it wouldn't be here so go ahead and give it a dip. You will wow like I did the first time I tasted it. Looking for other Zero Point Foods? I have the entire Zero-Point Foods list with calories, carbs, and fiber information all the info you need all in one place. Smile and enjoy the day 🙂
We use iTrackBites instead of Weight Watchers, here are all the points and BITES values:
BLUE PLAN: Zero points
GREEN PLAN: Zero points
PURPLE PLAN: Zero points
| | |
| --- | --- |
| Better Balance | 0 |
| Carb Conscious | 0 |
| Sugar Smart | 0 |
| Calorie Command | 15 |
| Keeping Keto | 1 |
| Conquer Cravings | 0 |
Print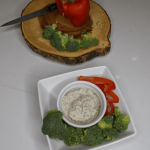 Weight Watchers Friendly Ranch Dressing
---
Author:

Yield:

10

servings

1

x
Description
Quick and Easy homemade ranch dressing
---
1 cup

non fat plain greek yogurt

2 Tbsp

milk (I used 1%)

1 tsp

dried parsley

1 tsp

dried chives

1 tsp

garlic powder

1 tsp

onion powder

1 tsp

pepper

1/4 tsp

dill weed
---
Instructions
mix all ingredients in a small bowl and enjoy
makes 16 tablespoons