The beauty of Weight Watchers is that any salad dressing can be a Weight Watchers salad dressing, but some are higher in points than others! Regular ranch dressing is 5 Freestyle SmartPoints per serving, while SkinnyGirl ranch is 0 points. Sometimes the real stuff is worth it, but when I find a low calorie, low point dressing that I love, I tend to stick with it. Time to branch out! There are so many options, I had no idea.
Best Low Point Dressings
Use these dressings to stick with your 23 point day meal plan! If you get more points, let me know so I can make you a meal plan, too! Email me (smileyspoints AT gmail)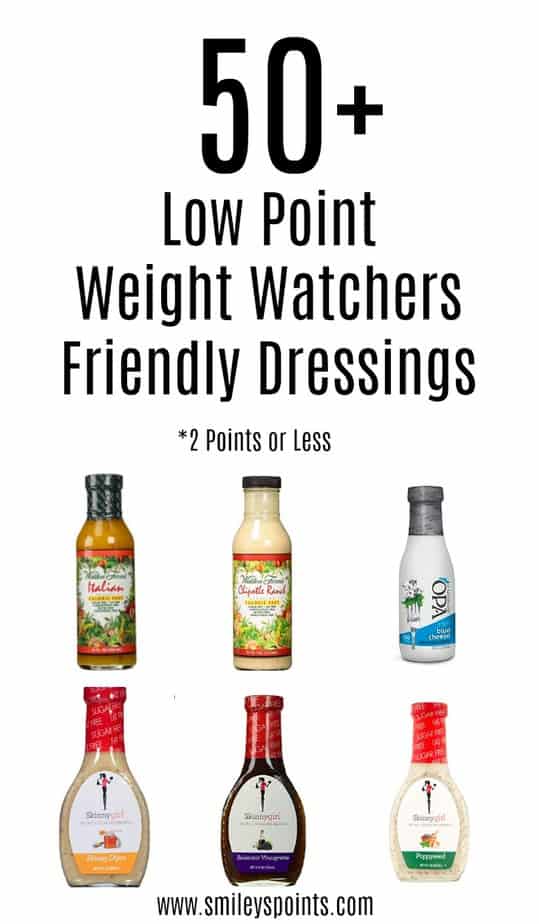 I'm so happy you're here. 🙂 Note: Smiley's Points participates in affiliate programs. That's how the bills get paid! There is no additional charge to you and I only recommend products I know and love.
ALL points are Freestyle SmartPoints. Use iTrackBites if you're wanting to do a different Weight Watchers program other than Freestyle, and calculate your points via that app. 🙂 Need a suggestion on which app to choose? Check out my Apps Like Weight Watchers post to get an idea on how different ones work and which I think is the best.
Points are based on a serving size of 2 tablespoons.
Serve with low point ranch: buffalo cauliflower bites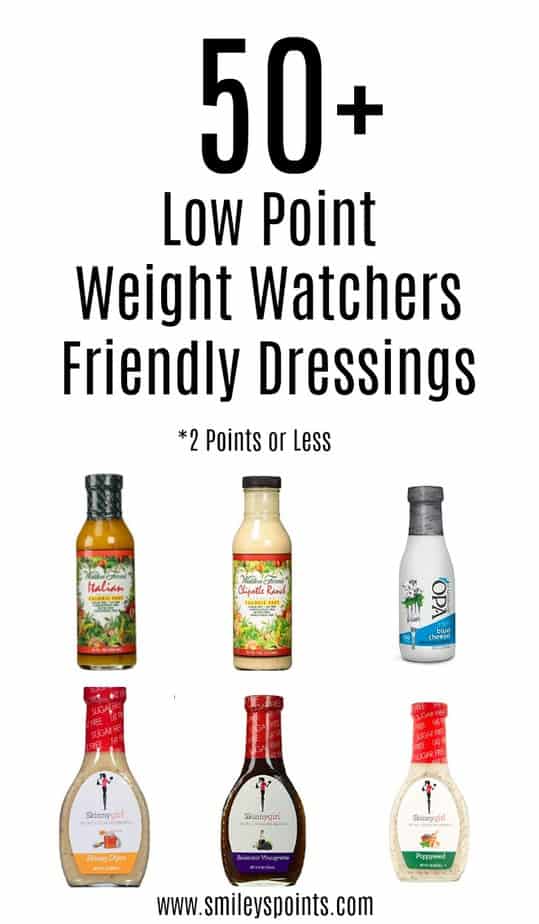 SkinnyGirl Dressings
When I asked about the best low point dressings in my Weight Watchers groups, SkinnyGirl was mentioned more than ANY other! You can order them here. Be sure to check Amazon for deals on more than one bottle because single bottles can get expensive! The best part about SkinnyGirl? They are all ZERO POINT DRESSINGS!
Zero Point Weight Watchers Dressings
SkinnyGirl Poppyseed
SkinnyGirl Honey Dijon
SkinnyGirl Balsamic Vinaigrette
SkinnyGirl Strawberry Balsamic
SkinnyGirl Raspberry Vinaigrette
SkinnyGirl Ranch
Walden Farms
A close second in the winner of low point dressings: Walden Farms. Their low-calorie dressings are zero points. They also have zero point syrups and mayo! I did find their "low-fat" dressings register as 1 point in the app, though everyone in the group (and most of the ones on the app) say their dressings are zero points. So be sure to scan while in-store to be sure. Either way, 1 point isn't a huge deal so don't freak out if you aren't 100% sure.
Raspberry Vinaigrette
Bleu Cheese
Thousand Island
Ranch
French
Sesame Ginger
Zesty Italian
Chipotle Ranch
Bacon Ranch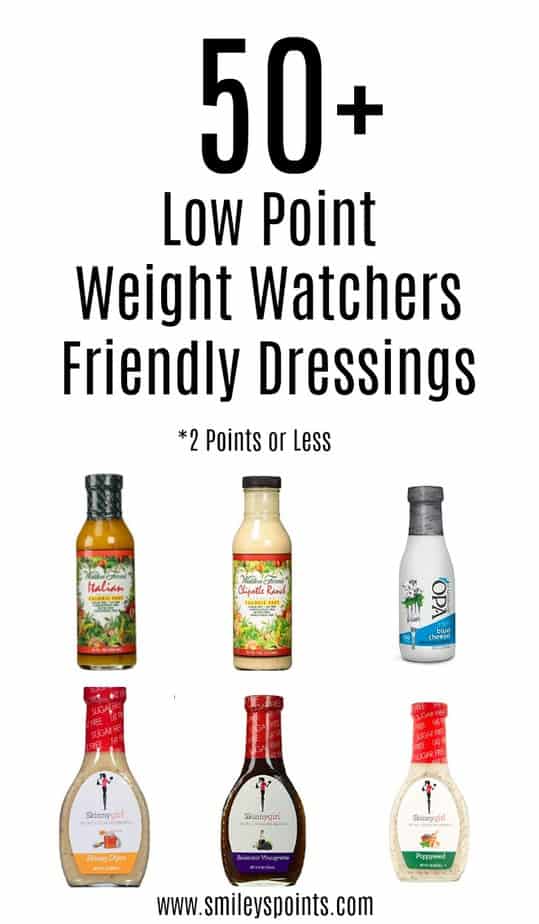 Bolthouse Farms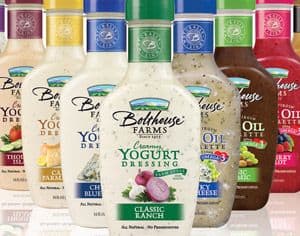 Bolthouse Farms was another brand that was frequently mentioned when I asked about low point dressing recipes and ideas. After tasting them, I can see why! Their low-calorie dressings are made with a yogurt base, but even if you aren't a fan of yogurt you may like them because they're full of flavor.
1 Point Salad Dressings
Chunky Bleu Cheese
Cucumber Ranch
Roasted Garlic
Raspberry Balsamic Vinaigrette
2 Point Salad Dressings
Classic Ranch
Avocado
Cilantro
Caesar Parmigiano
Salsa Ranch
Avocado Green Goddess
Sweet Heat Sriracha
Chipotle Yogurt
Lemon Basil Vinaigrette
OPA Low-Calorie Dressings
I haven't personally tried OPA dressings by LiteHouse yet but after seeing all of the amazing reviews in the group, I'm going to!
1 Point Opa Dressings
Feta Dill
Jalapeno Ranch
Cucumber Dill Greek Yogurt Dip
2 Point Opa Dressings
Strawberry Poppyseed
Avocado Cilantro
Tzatziki Ranch
Bleu Cheese
Spinach Parmesan Greek Yogurt Dip
Caesar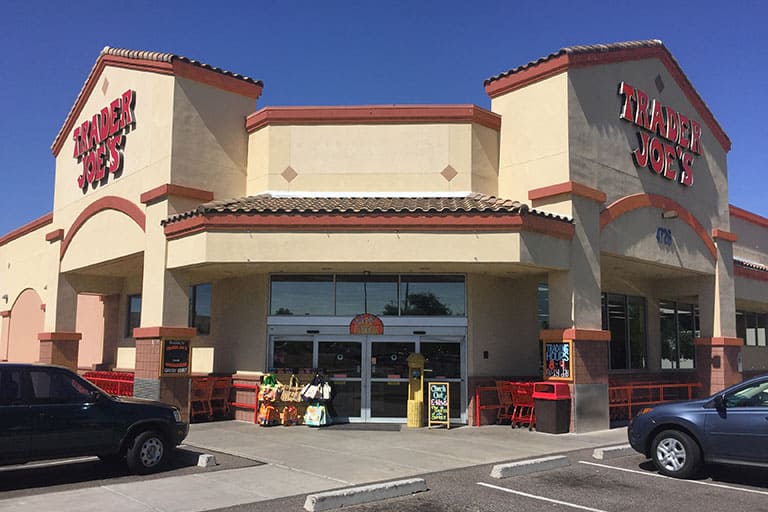 Trader Joe's has its very own brand of low point dressings! What you didn't know? Me either, well now we are both in the know 🙂
1 Point Dressings at Trader Joe's
Trader Joe's Green Goddess Dressing
Trader Joe's Low Fat Parmesan Ranch Dressing
2 Point Dressings at Trader Joe's
Trader Joe's Cilantro Dressing
Trader Joe's Raspberry Dressing
Trader Joe's Carrot Ginger Miso Salad Dressing
Trader Joe's Champagne Pear Vinaigrette
Low Sodium Salad Dressings
Some of us need to watch our sodium, so I searched and found some low sodium, low point dressings.
Estee Low-Calorie Italian Dressing, Low Sodium, Fat-Free – 0 Points
Panera Poppyseed Dressing – 1 Freestyle SmartPoint
Whole Foods Avocado Vinaigrette – 1 Freestyle SmartPoint
Low Carb Dressings
Many of these dressings are low carb, in addition to being low calorie and low point. If you're doing Keto and Weight Watchers, be sure to check the carb count before buying! Look for dressings with no sugar added. If they're zero points, chances are they're going to be low carb. Carbs in dressings usually come from the sugar content. Sugar = points, so if it's low points there's a good chance it's also Keto friendly.
Weight Watchers Salad Dressing
Here are a few other Weight Watchers friendly dressings that made the list! 🙂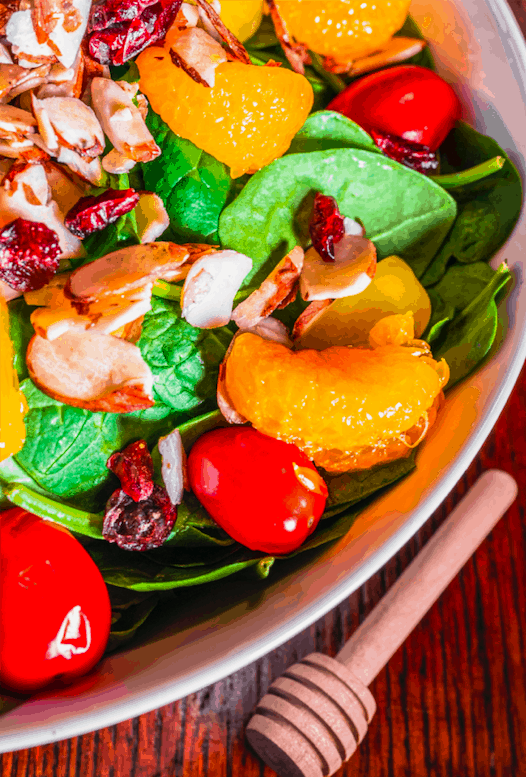 Olive Garden Lite – 1 Point
Ken's Light Northern Italian with Basil and Romano – 2 Points
Salsa – 0 Points
FF Balsamic by Maple Grove Farms of Vermont – 0 Points
How to Make Your Own Low Point Dressings
I love making my own dressings and sauces (like my famous zero point BBQ sauce!). You can make your own low point dressings by mixing balsamic, lemon juice, olive oil, and herbs and spices. Keep the amount of oil low and your dressing will be 1 Freestyle SmartPoint. If you like a sweeter dressing, use a zero-calorie sweetener in place of sugar. Want something more natural? Use honey, but count the points (1 point per teaspoon). Here are a few other low point dressing recipes from around the web!
Check out my complete ZERO POINT LIST I have included carb and fiber counts as well as the serving size.