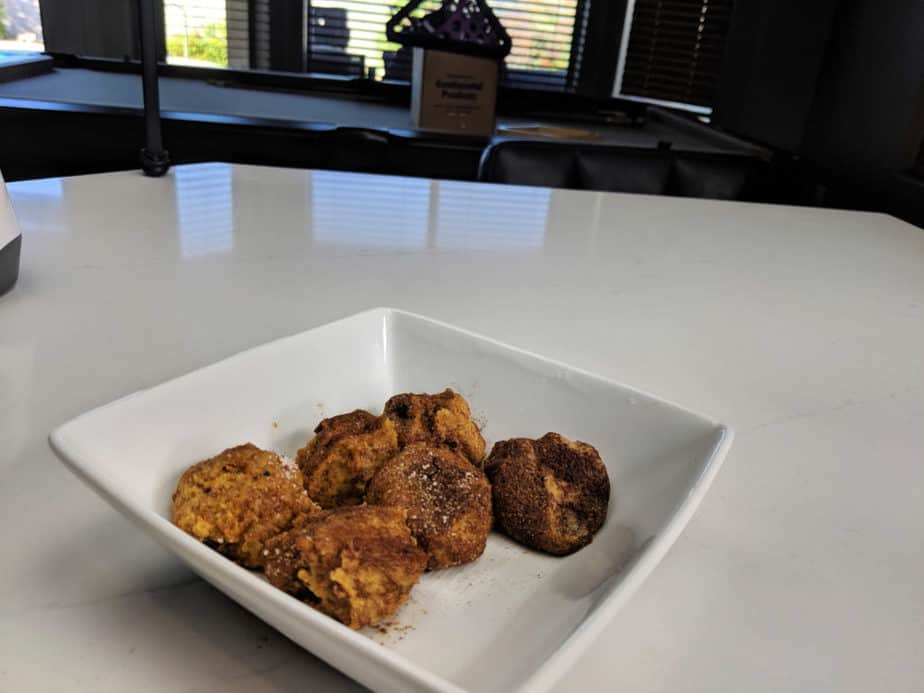 It's fall and time for everything pumpkin. From Pumpkin Spice Cookie Dough Bites to Homemade Pumpkin Latte. We are joining in the fun of making tons of pumpkin dishes before the season and the pumpkins are gone.
Pumpkin Spice Cookie Dough Bites
BLUE PLAN: 1 Point

GREEN PLAN: 1 Point

PURPLE PLAN: 1 Point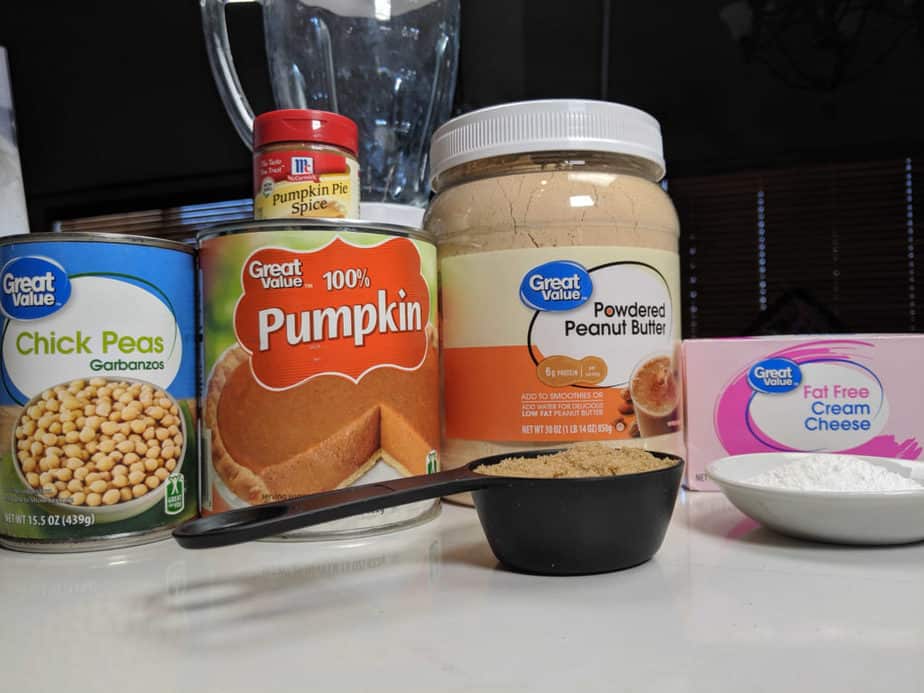 I am trying to teach our 13-year-old about portion control and how to eat when she is hungry but not to overdo it. It is a delicate balance when you are working with a girl. I think we are doing well. When we make sweets I try to make sure we make a few extra to freeze, I also try to make them as healthy as possible. I don't want her to learn to deprive herself of anything that is not what life is about. So together we made these wonderful pumpkin spice cookie dough bites. They were not the greatest tasting at first.
Portion Control
The chickpeas have a bit of a strong flavor so to overcome that I added more pumpkin puree and pumpkin spice when I made them again, and our 13-year-old was a trooper and tried them and actually liked them 🙂 The recipe I have included is the updated version.
I love that I can teach her to make healthier food choices and still satisfy her/my sweet-tooth. I had to convince her to freeze some so we would have some for later. It only took a little prodding but letting her know that we would be able to make them faster next time helped 🙂 Learning portion control has been an essential component to my weight loss. I want to teach her portion control now so she doesn't have to worry about learning it later in life like I have had to.
Halloween Desserts
We are getting ready for Halloween and these cookies are a great addition to our Halloween meal planning. This year we are giving away tons of candy but we have disciplined ourselves and not eaten half of it before the kids show up. It is hard to restain from eating all of the candy so we bought it hours before we handed it out. It cost a bit more but it saved us a lot of grief, calories, and points. I created a list of popular Halloween candy and the points, making the list helped me to not go and buy and eat all of the candy ahead of time. I am sure reading it will help you to at least eat less of it. I count everything so some of these little treats were not worth pushing back my long term weight loss goal. Some of them may have been worth it, but alas I did not give in and buy any candy until right before it was time to give it away.
All About Pumpkins
What is a pumpkin? Technically it is a fruit but nutrition-wise it is more like vegetables. Pumpkin is a winter squash in the same family as cucumbers and melons. Pumpkin is low in calories and has virtually no fat. Pumpkin is a zero-point food that will load you up with tons of vitamins and minerals, namely beta-carotene which is a powerful antioxidant.
Another huge benefit of eating pumpkin is that the combination of other vitamins and minerals may protect against age-related macular degeneration,
Macular Degeneration is the leading cause of severe, irreversible vision loss in people over age 60.

WebMD
.
One study found that people with age-related macular degeneration could slow its progression by taking a supplement containing zinc, vitamin C, vitamin E, beta-carotene and copper all of which are found in pumpkins 🙂
1 Cup of Pumpkin
Calories: 49
Carbs: 12 grams
Fiber: 3 grams
Protein: 2 grams
Vitamin K: 49% RDI
Vitamin C: 19% RDI
Potassium: 16% RDI
Copper 11% RDI
RDI = Recommended Daily Intake
You get the point it is healthy for you and it tastes great. Now that fall is upon us you can enjoy your pumpkin, even more, knowing it is helping you to lead a healthier life and maybe even helping you to see a little clearer.
More Weight Watchers Dessert Ideas

Banana Bread
Easy Cinnamon Rolls
Apple Pie Cookie Crisps
WW Fudge
More Delicious Recipes

Bacon and Egg Wraps
Easy Egg Casserole
Air-Fryer Egg Souffle
Best Vegetarian Recipes
Print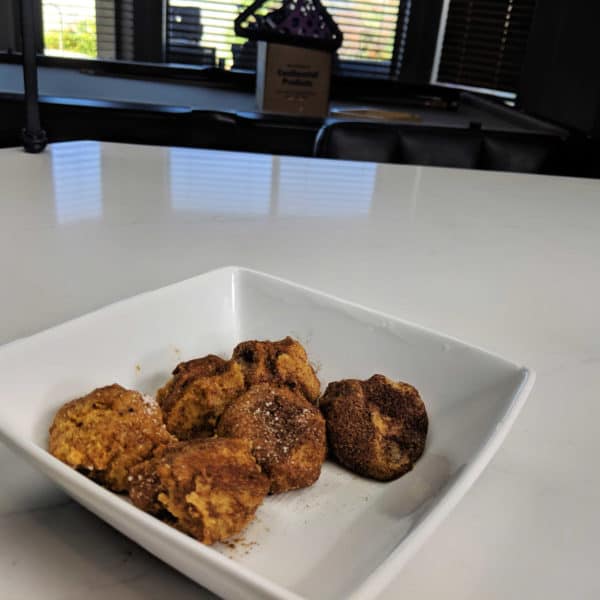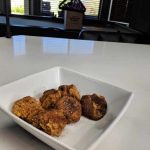 Pumpkin Spice Cookie Dough Bites
---
15 oz, rinsed and drained canned chickpeas
½ cup(s) unsweetened powdered peanut butter (4 points)
½  cup(s) pumpkin puree
⅓ cup(s) unpacked brown sugar (11 points)
2 Tbsp, divided pumpkin pie spice
1 tsp vanilla extract
2 oz fat-free cream cheese (2 points)
2½ Tbsp sugar (8 points)
---
Instructions
Place chickpeas in a food processor.
Process until almost smooth, about 1 minute.
Add powdered almond butter, brown sugar, pumpkin, 1 tbsp pumpkin pie spice, vanilla, and cream cheese and process until smooth, about 1 minute.
Roll mixture into 20 (1-inch) balls.
Combine granulated sugar and remaining 1 1/2 tsp pumpkin pie spice in a small bowl.
Roll balls in sugar mixture to coat.
Serving size: 1 cookie dough ball