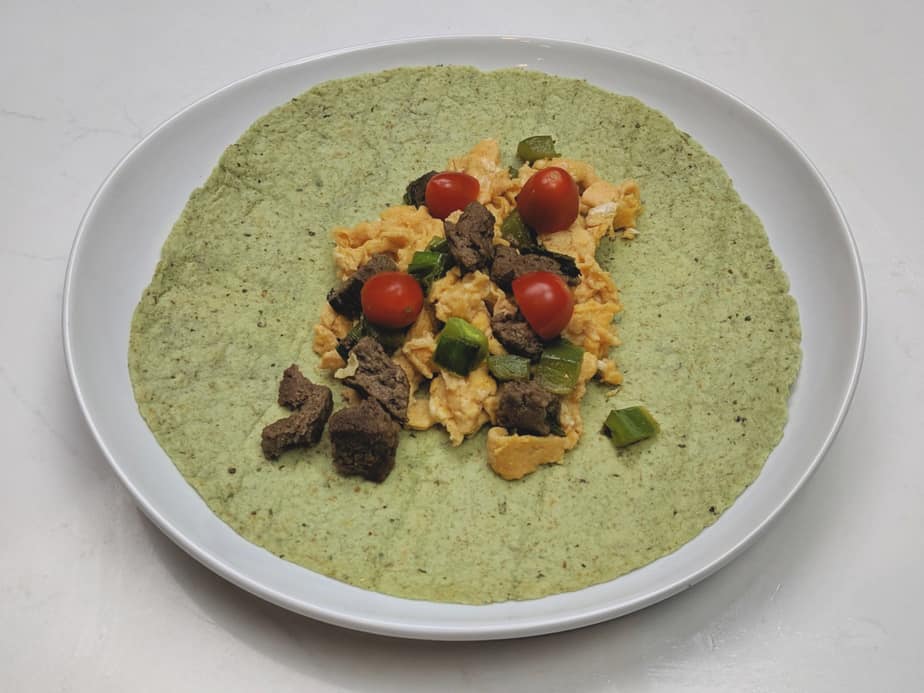 I needed a little change and my Sausage and Veggie Wrap did the trick nicely. I was tired of making bacon (pun intended), Not really I love turkey bacon but I was in the mood for a little sausage 🙂 A little variety in the morning is a good thing. We loved the Ole Spinach wraps in the Egg and Bacon Spinach Wrap so naturally, we used them in this recipe.
I'm so happy you're here. 🙂 Note: Smiley's Points participates in affiliate programs. That's how the bills get paid! There is no additional charge to you and I only recommend products I know and love.
What Sausage Is The Best?
BLUE PLAN: 5 points

GREEN PLAN: 9 points

PURPLE PLAN: 5 Points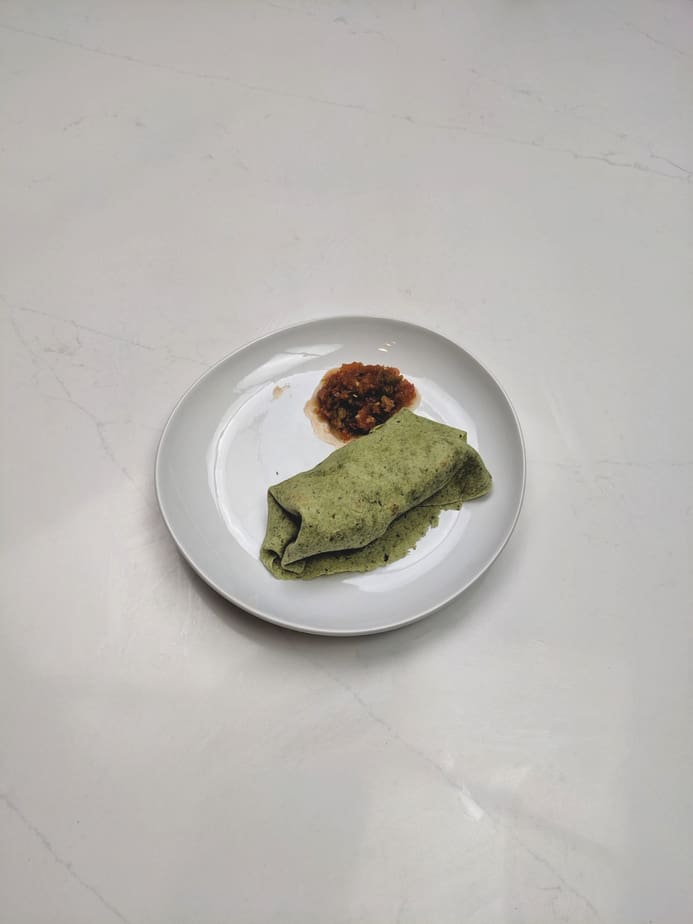 I prefer Jeannie-O brand to other brands, but it really does depend on your tastes. I like to add a little sage, about 1/2 a teaspoon full, to the sausage when I bring it home to enhance the sausage flavor a bit. The other brands I have tried are Jimmy Dean-I did not like them at all. Johnsonville- a close second, Sam's Choice and Great value- Walmarts brand, I did not care for those that much either, not enough flavor. Leave your favorite brand in the comments.
Which Spinach Wrap Should I Buy?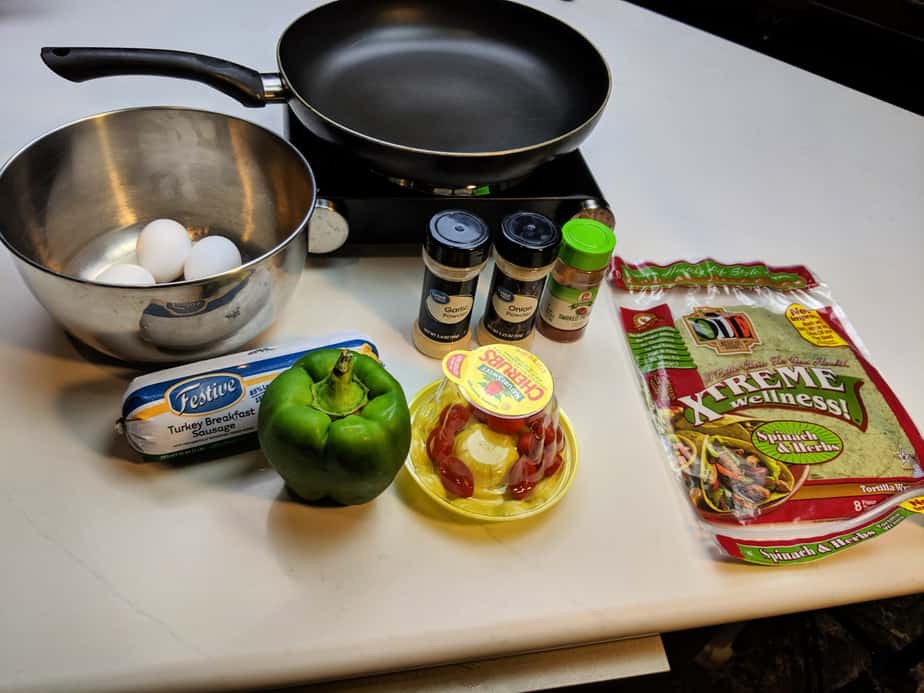 As far as the wraps go again pick your favorite low point wrap and enjoy. I like Ole brand because they are soft and pliable right out of the package, no microwave or heating them up in a skillet before you use them. They are only 2 point each so go ahead have two 🙂 The wraps taste amazing and add flavor to any meal you pair with them. If you are using these wraps with bacon or sausage and eggs or making fish tacos or a taco salad you can't go wrong with Ole Extreme Wellness Spinach and Herb Tortillas. Buy them by the case and save a few bucks and freeze some for later.
Cucumbers
Radishes
Lettuce
Spinach Leaves
Salsa (homemade)
Chicken
Add Some Points
Reduced-Fat Sour Cream (2 tablespoons)(2 points)
Pork sausage (9 points for 3 ounces)
Ole whole wheat tortilla wrap (2 pints each)
No matter what you put in or take out, these wraps are sure to please the whole family.
Print
8 oz Jeannie O Smoked turkey sausage lean (8 points)
8 eggs
1 tsp smoked paprika
salt and pepper to taste
4 Ole Extreme Wellness Spinach herb tortilla wraps (9 points)
6 cherry tomatoes halved
1/4 cup green onions chopped
1/4 cup green peppers diced
1/4 cup mushrooms
1/4 cup fat free shredded cheddar cheese (4 point)
---
Instructions
Cook the sausage in a medium skillet and crumble, divide into 4-2 oz servings set aside
Spray pan with pan spray, in a small bowl add the eggs, salt, pepper, and smoked paprika beat until well mixed
Scramble eggs in the skillet until they are cooked to your liking. (I prefer mine scrambled hard) Scoop eggs into the spinach wraps, add 2 oz of sausage per wrap
Top with cherry tomato halves
Wrap and enjoy
Notes
5 points per wrap 
I like to add cucumber spears and mushrooms. 
More Delicious Recipes

Bacon and Egg Wraps
Easy Egg Casserole
Air-Fryer Egg Souffle
Best Vegetarian Recipes