How do you make a great tasting burger? How do you season it just right? There are a ton of recipes out there claiming to be the "best burger you've ever had", and when you taste it well, it falls short. My Jalapeno Bacon Burger is not one of those burgers. I have taken my time to find the right amount of each seasoning to use so they complimented the meat not overwhelmed it.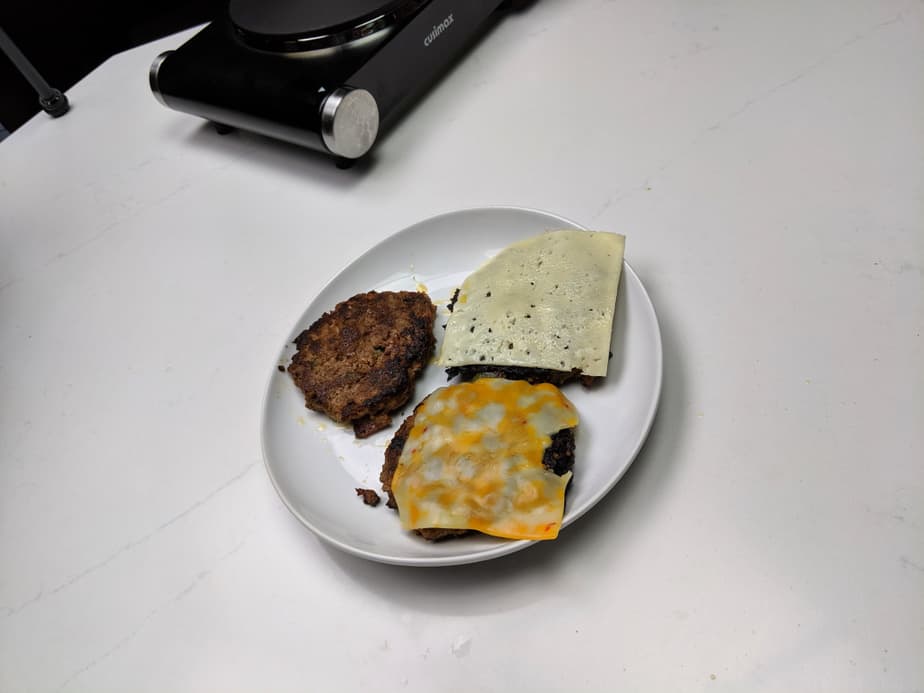 I'm so happy you're here. 🙂 Note: Smiley's Points participates in affiliate programs. That's how the bills get paid! There is no additional charge to you and I only recommend products I know and love.
Jalapeno Bacon Burgers
BLUE PLAN: 5 Points

GREEN PLAN: 5 Points

PURPLE PLAN: 5 Points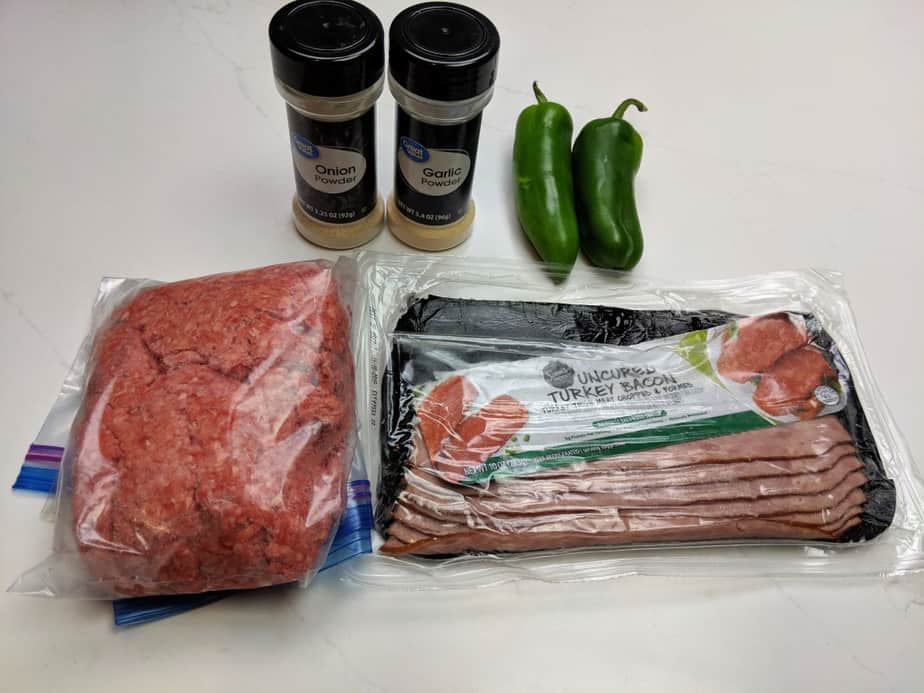 I aimed for easy not a ton of ingredients. I also wanted my Bacon Jalapeno Burger to be low in points. I love that with Weight Watchers Turkey and chicken breast is 0 points. A significant change like that makes staying within your allotted points and still losing weight a bit easier. I used ground beef in my recipe but I listed the point value at the bottom for ground chicken or turkey breast. (you won't believe your eyes)
Bacon
Did you know 3 slices of pork bacon is 5 points? 3 Slices of turkey bacon is 3 points but hold the phone….3 slices of cooked Canadian bacon is only 1 point. I don't even begin to understand why but according to the app these are true at the time of this posting. I love that we get to choose which one we want and as long as we stay within our points for the day we will start to lead a healthier lifestyle and lose weight.
Zero Point Add-Ins
What to add to your burger without adding points? try these zero-point add-ins.
Lettuce- I love making a lettuce wrap I use Romaine but any lettuce that suits your fancy will do 🙂
Tomatoes- every good burger needs a tomato or 2. My wife loves cherry tomatoes so I add them sliced in half for her 🙂
Onions- 2 onion rings from a red or yellow onion is all you need to add that familiar zip to your burger.
Pickles- sliced or a spear on the side you can't go wrong with a little dill 🙂 Vlasic or Claussen's are my favs
No sugar added ketchup- again a great burger deserves a great topping 🙂 I use Heinz sugar-free or my own homemade 🙂
Mustard- I am not a huge fan of mustard but I hear it goes well on a burger 🙂 My wife loves mustard also so her fav is Heinz Organic
Mushrooms-sauteed or fresh and if you really want a tasty treat try a portabello instead of the beef, chicken or turkey YUM!!!
Avocadoes add points but are delicious on a burger. 1/4 of a medium avocado is 3 points. 1-ounce is 1 point. Enjoy
Print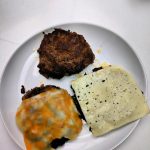 Jalapeno Bacon Burgers
---
Author:

Yield:

4

Burgers

1

x
3 slices turkey bacon (3 points)
1 jalapeno pepper finely chopped
1 pound of ground beef 95% lean/5% fat (12 points)
1 tablespoon garlic powder
1 tablespoon onion powder
1/4 cup Panko bread crumbs (3 points)
2 eggs
4 tablespoons  Sugar-Free BBQ Sauce (1 point) 
---
Instructions
Preheat grill
Spray skillet with pan spray  
Cook 3 slices of bacon until crispy 8- 10 minutes
Place bacon on paper towel to drain and cut or crumble into pieces, set aside
In a mixing bowl combine the ground beef, bacon pieces, spices,eggs, panko bread crumbs, BBQ sauce, and jalapenos 
Form into 4 patties Pace on a hot grill or into a large skillet
Cook for 5-6 minutes per side  
Check to make sure burgers are cooked through
serve on a lettuce wrap or use a low point bread
Enjoy
Notes
Use ground turkey breast and no bread crumbs all 4 burgers will only be 3 points. (that's a 0 point burger!!!)