This cherry fruit fluff salad is a perfect dish for any occasion. The juicy cherries are augmented by sweet whipped cream, crushed pineapple, and fluffy marshmallows, making it both light and refreshing.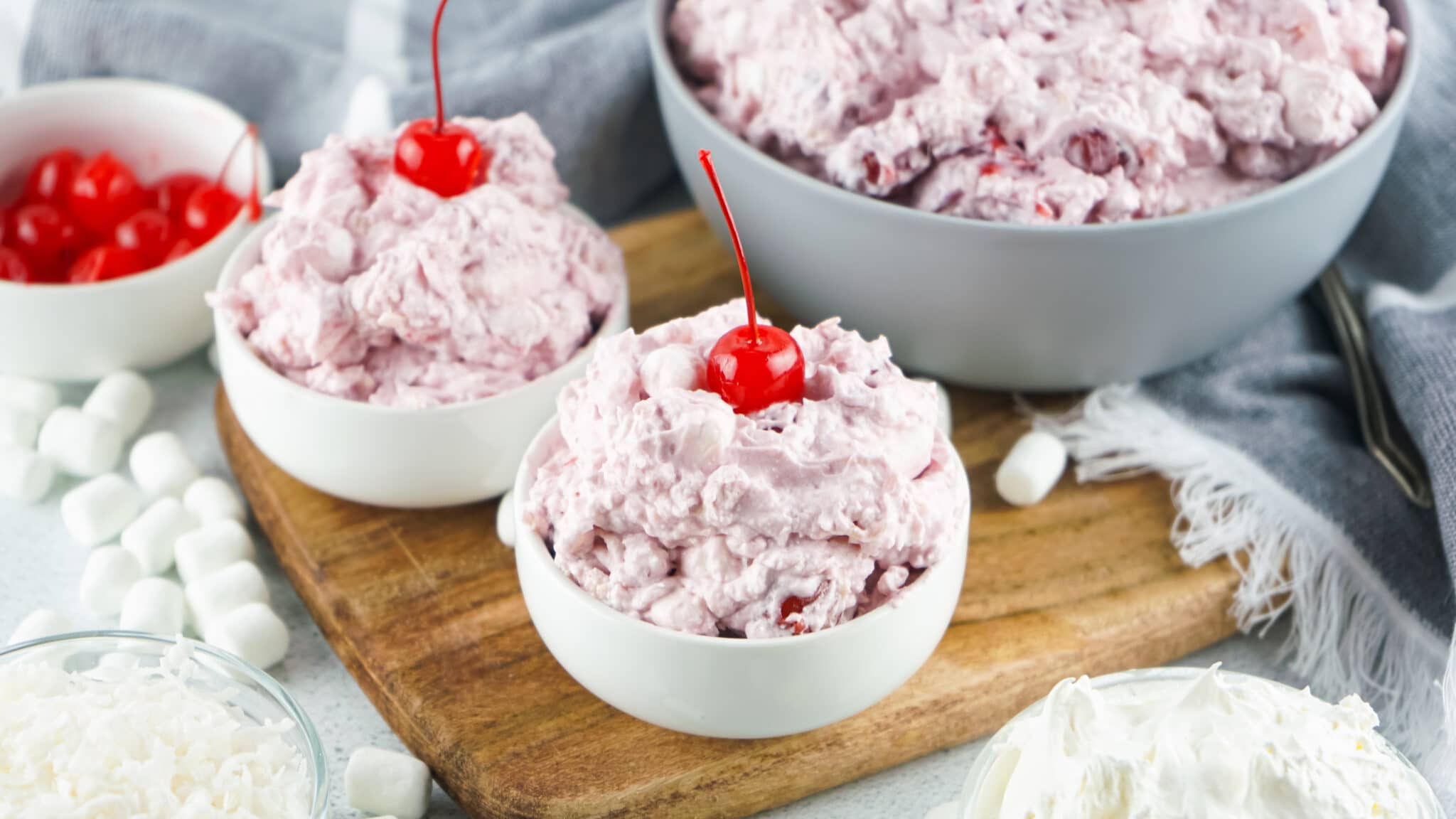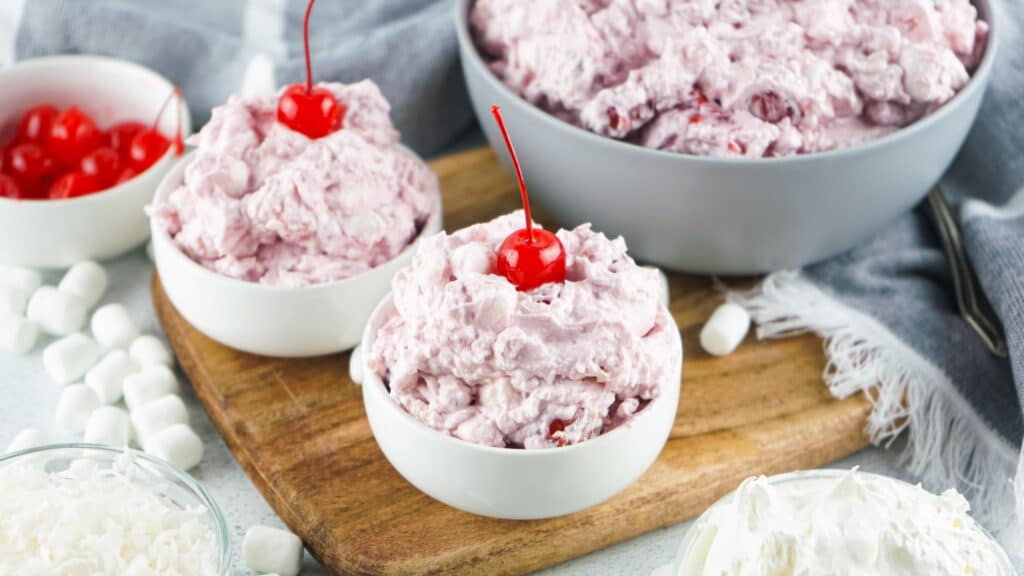 If you're looking for the perfect way to beat the summer heat, look no further than this fruity dish. The sweet yet tart cherries and sweet whipped cream are just what your taste buds need after hours spent in the sun. Hotter days call for cool desserts and this dish is sure to fit the bill. This dish is made with fluffy marshmallows which help to soothe your sweet tooth but without all those extra calories – how amazing is that?
Cherry Fruit Fluff is a classic that you should try this summer. It has been around for more than 50 years and includes cherry pie filling, whipped cream cheese, optionally you can add or substitute cottage cheese.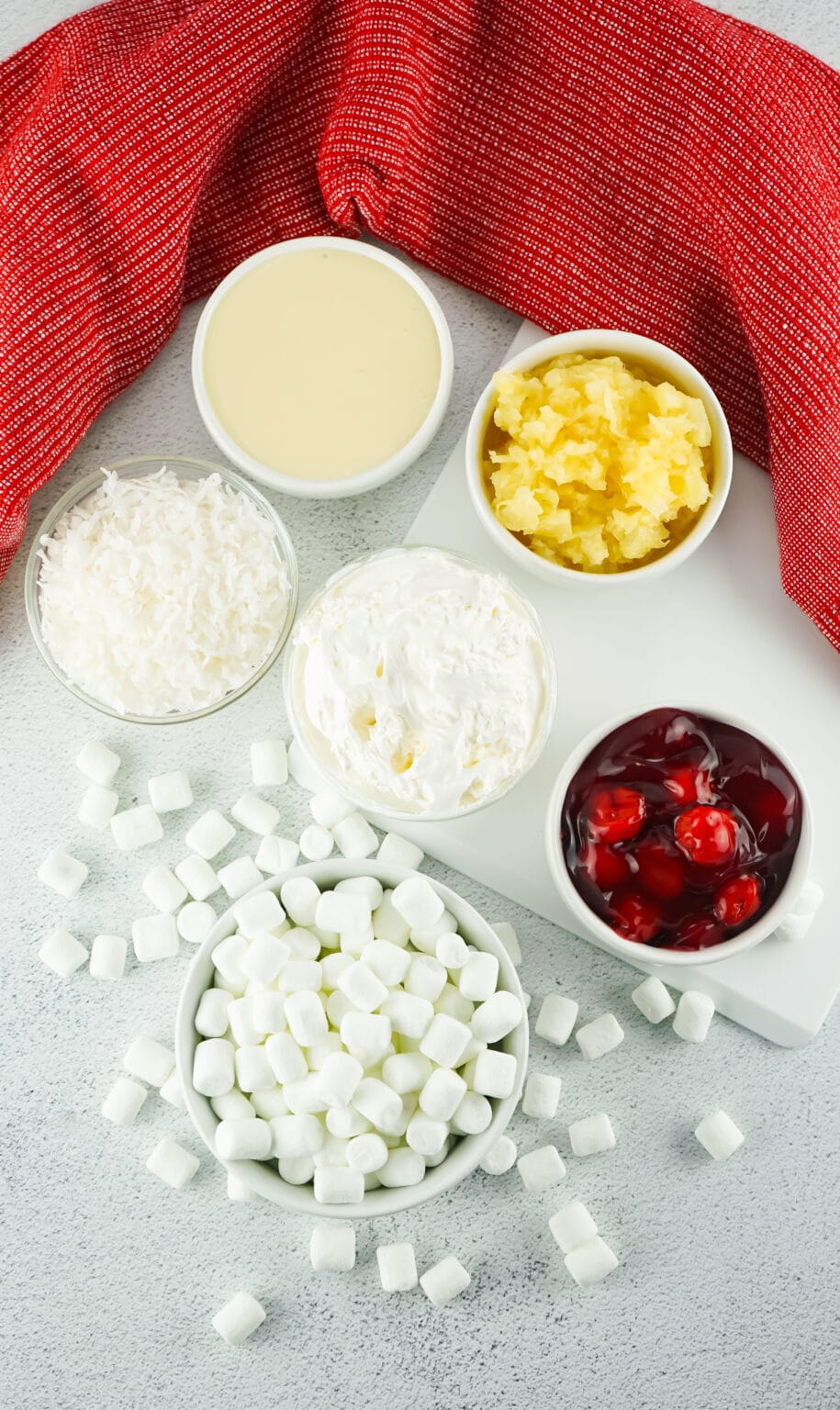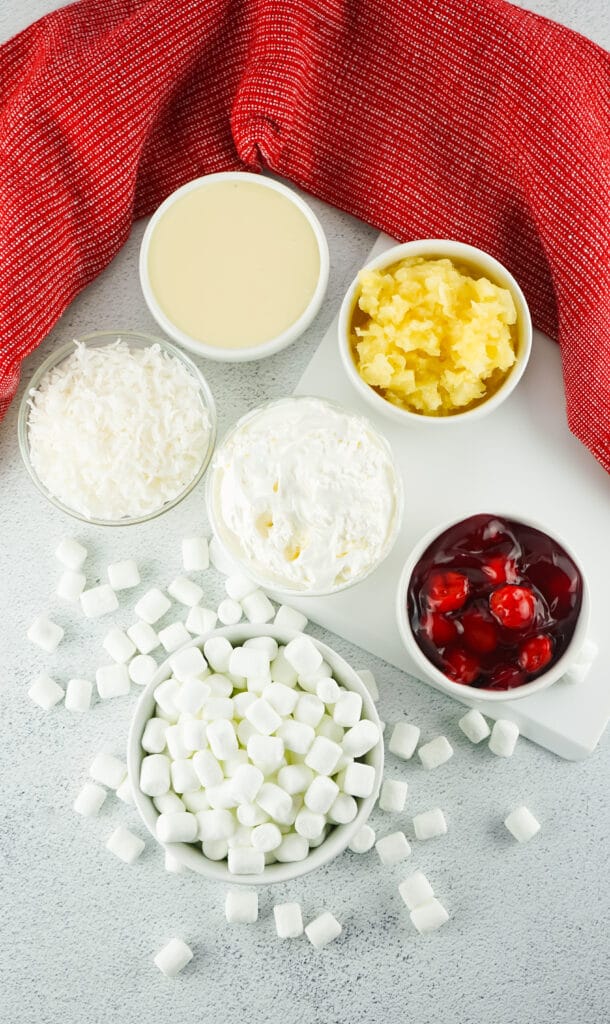 This dish like most fluffs can be found at BBQs or church gatherings but will also make your potluck menu come together with a quick easy dessert.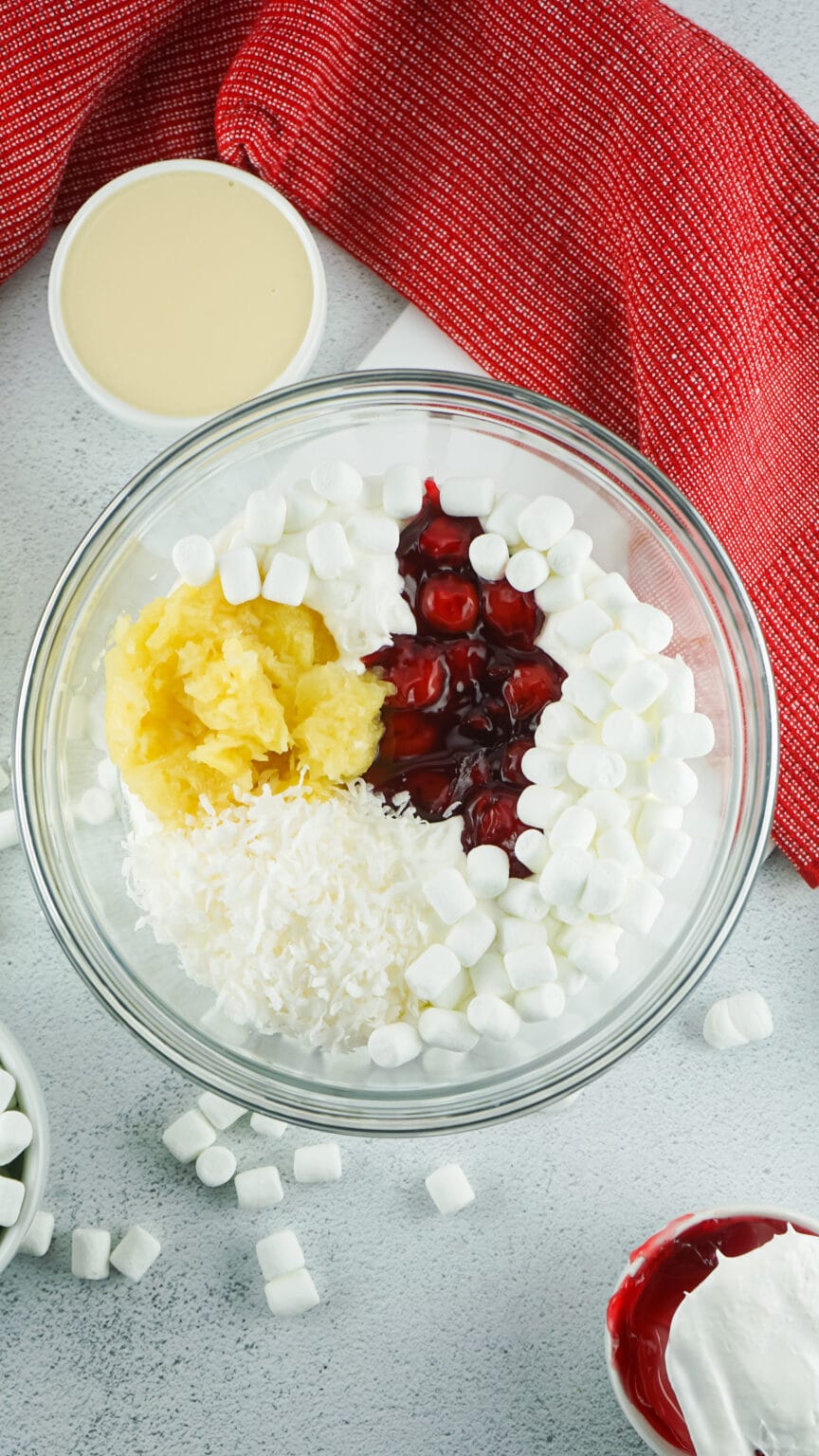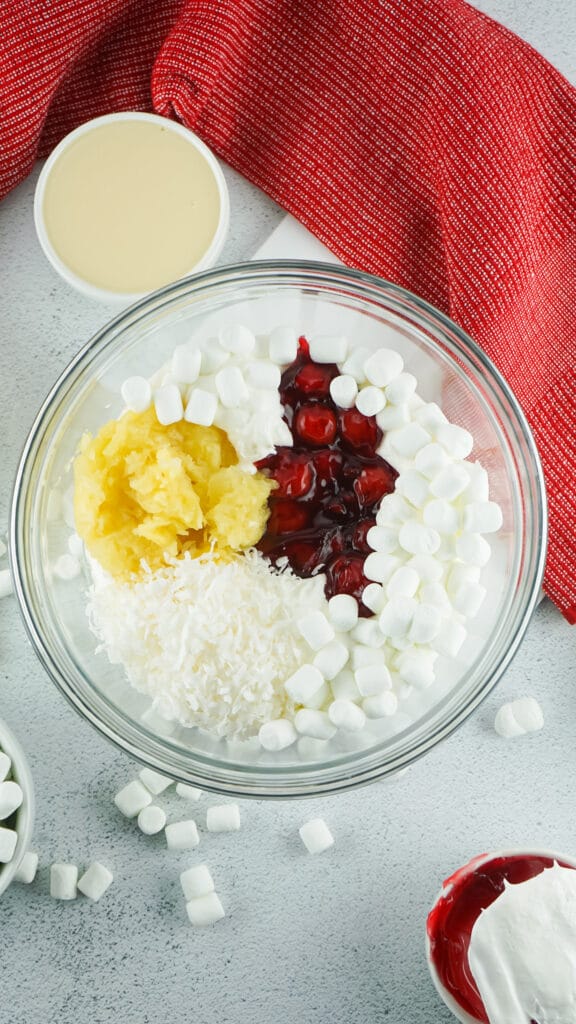 How lond does it take to make Cherry Fruit Fluff?
5 minutes. That's all it takes to make this tasty treat! I love that there are so many different variations of the dish. There are so many healthy add-ins you can make this a different dessert every time you make it.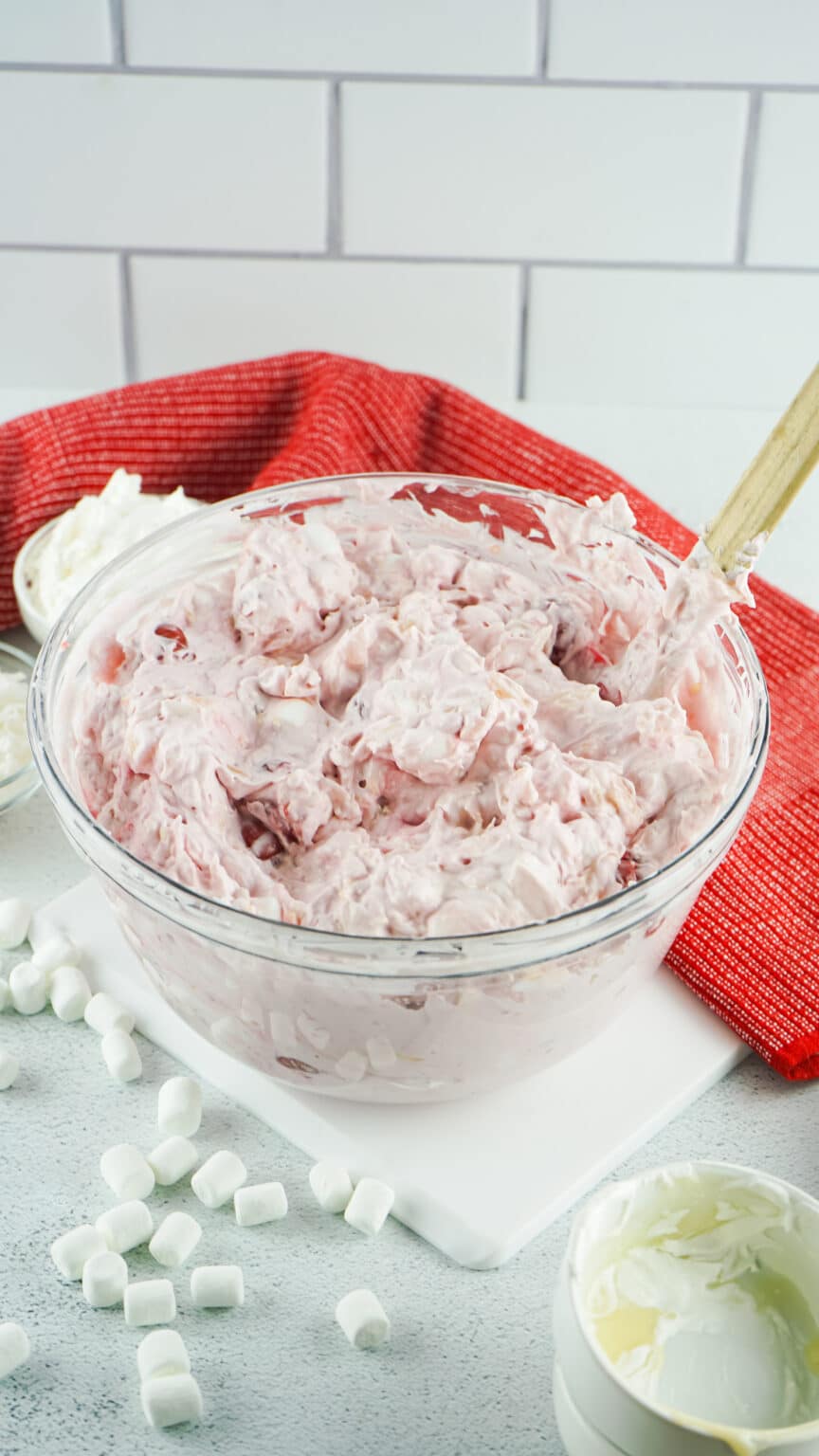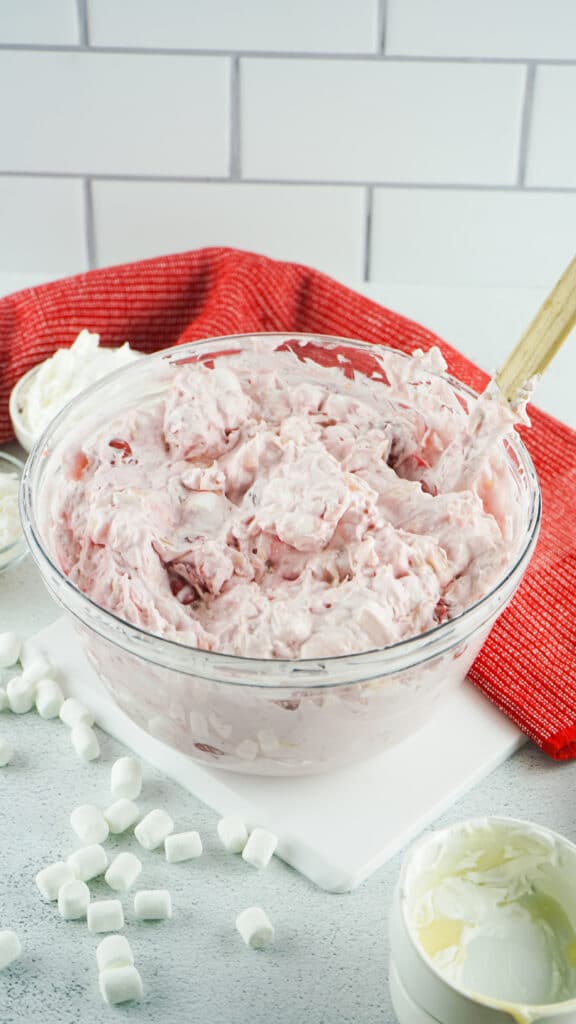 Cherry Fruit Fluff tastes best after being refrigerated for a day. The flavors have time to meld and come together as one, which makes it a really special treat. The more you store this salad, the better it gets. It's best after being stored for at least 24 hours but can last up to 7 days in your fridge!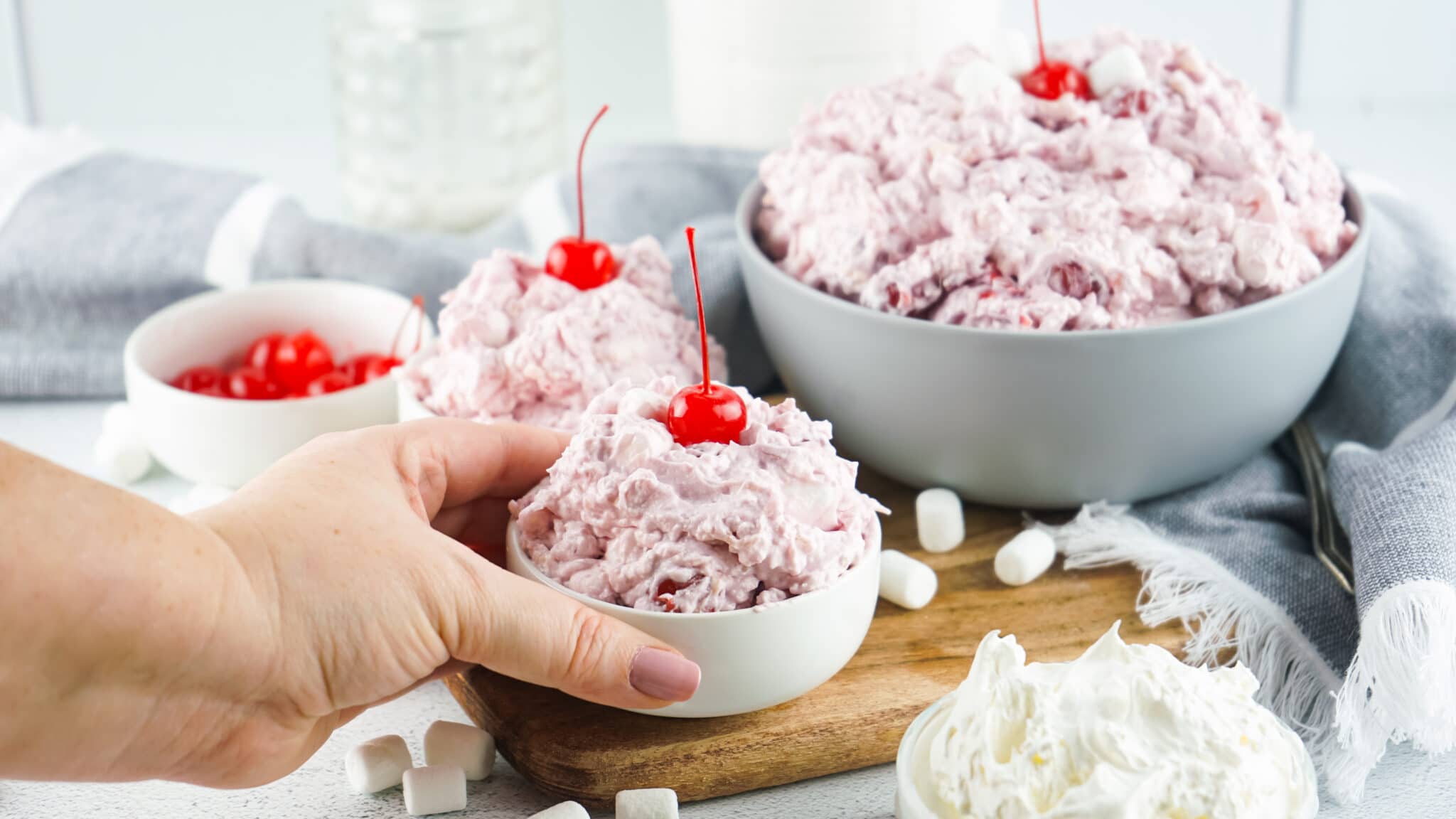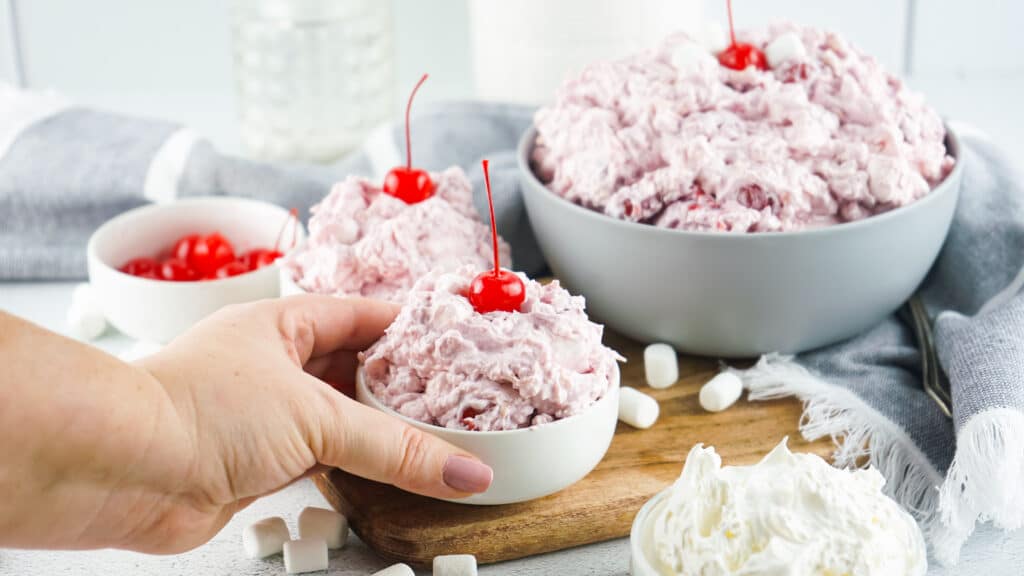 This recipe has quite a few variations it's obtained over the many years it's been around. Some people like to use maraschino cherries instead of pie filling. Other add-ins often include sour cream, cottage cheese, chopped pecans, etc.
Be sure to cover your salad with plastic wrap when storing in the fridge so it doesn't dry out. Store for up to a week. Do not freeze.
When storing it in the fridge, you'll want to give it a good fold over a few times, just to distribute the moisture that has usually gone to the top.
After being stored a few days, the marshmallows will absorb the liquid and soften, so don't be alarmed if this happens. It's normal and actually results in a bolder flavor, in my opinion.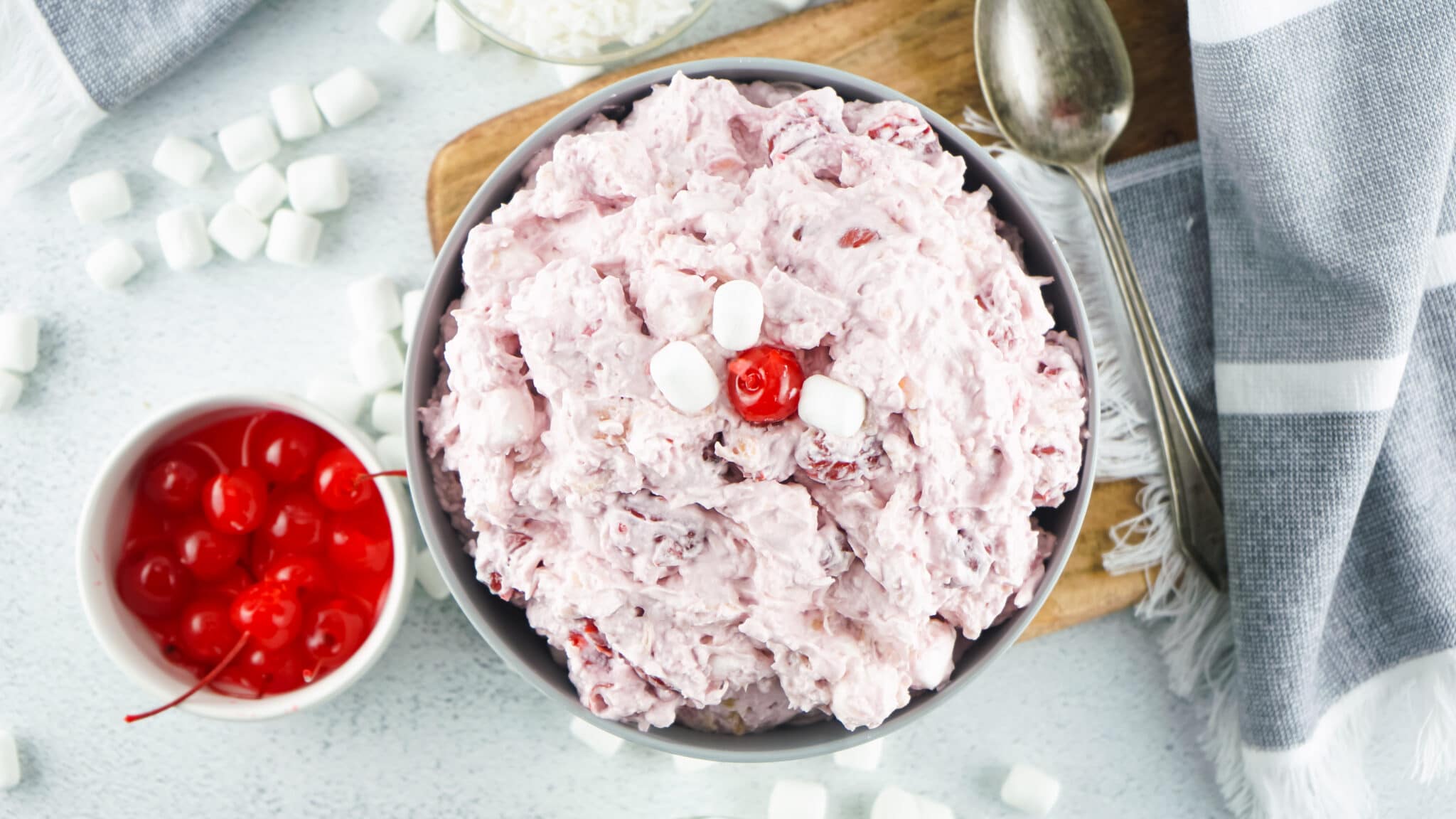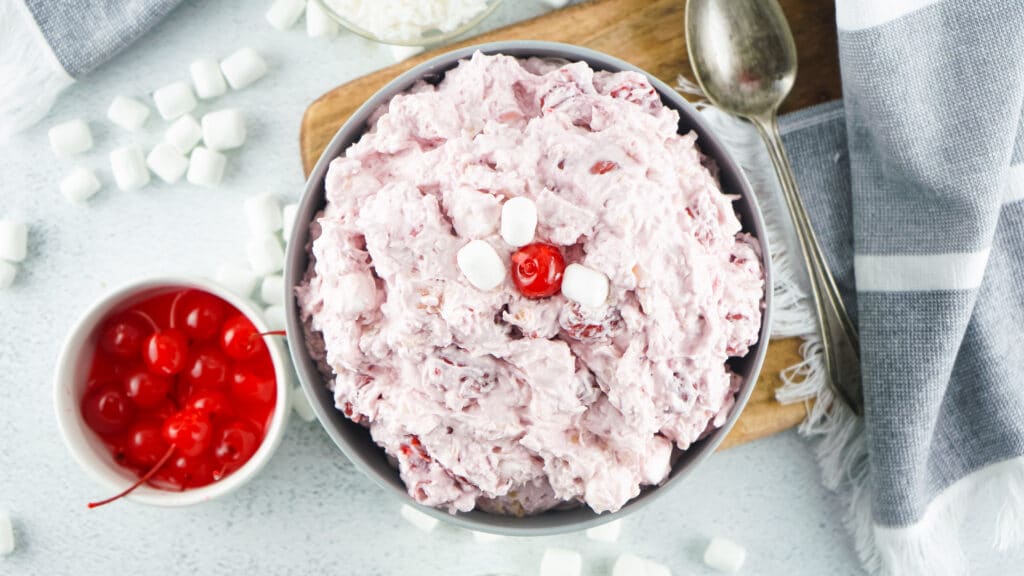 If you want to make the best of this delicious recipe, experiment with ingredients one at a time so that each flavor can be enjoyed. You are sure to find a favorite and maybe a runner-up as well.
Print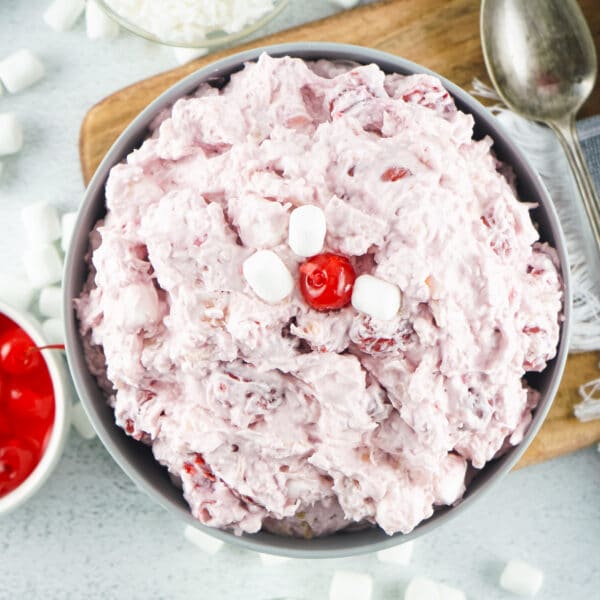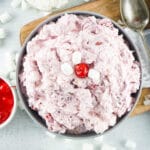 Cherry Fruit Fluff | Low Point WW Recipe
---
Description
You can never go wrong with a classic recipe like this cherry fluff salad. It only takes a handful of ingredients to make and a quick dessert, or a deliciously sweet and fruity side dish for most occasions.
---
1 Can Cherry Pie Filling (21 ounces) (substitute maraschino cherries and a zero-calorie sweetener)

1 Can Crushed Pineapple, drained (20 ounces)

1 Tub Whipped Cream (8 ounces)

7 Ounces Sweetened Condensed Milk

1 ½ Cups Mini Marshmallows (I count out 60 or so)

1 Cup Sweetened Shredded Coconut (use fresh shredded coconut for lower points)
---
Instructions
Combine all ingredients in a large mixing bowl, starting with the whipped cream followed by the cherry pie filling.

Mix well and serve immediately, or cover and store in the fridge until it's ready to be served.
More Great Desserts
Chocolate Pumpkin Muffins
Oatmeal Raisin Cookies
Orange Fluff Salad