Looking for a delicious, healthy snack that will help you stick to your low point diet plan? Look no further than this amazing Low Point Deviled Egg Dip! This dip is perfect for parties or any time you need a quick snack. It's also a great way to use up leftover boiled eggs.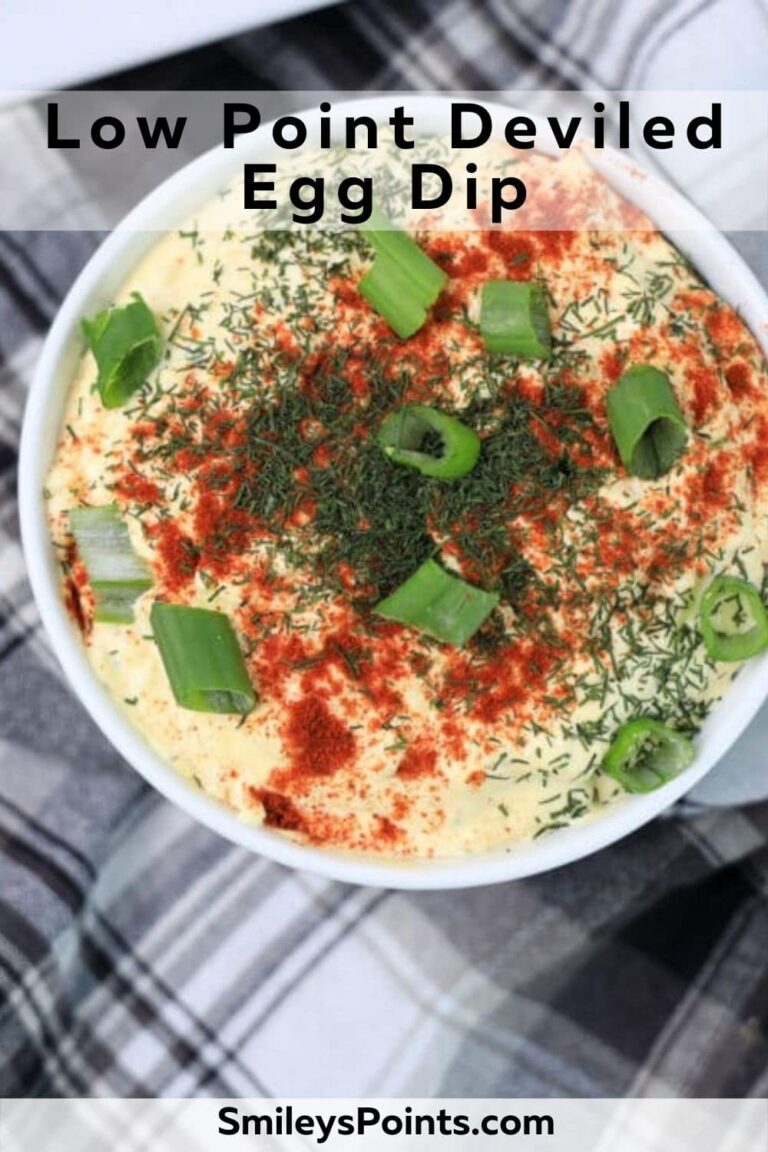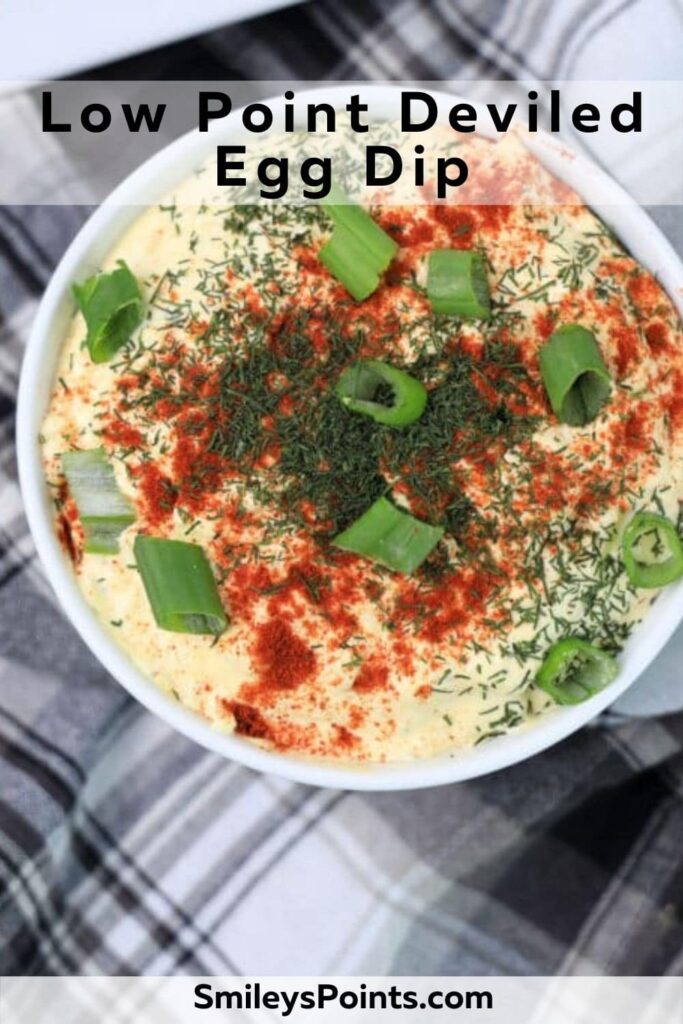 Simply start by mashing up your boiled eggs. Add in the Greek yogurt, mustard, and a pinch of paprika. Mix everything together until it's smooth and creamy. Serve with carrot sticks or these other low-point dippers! Enjoy!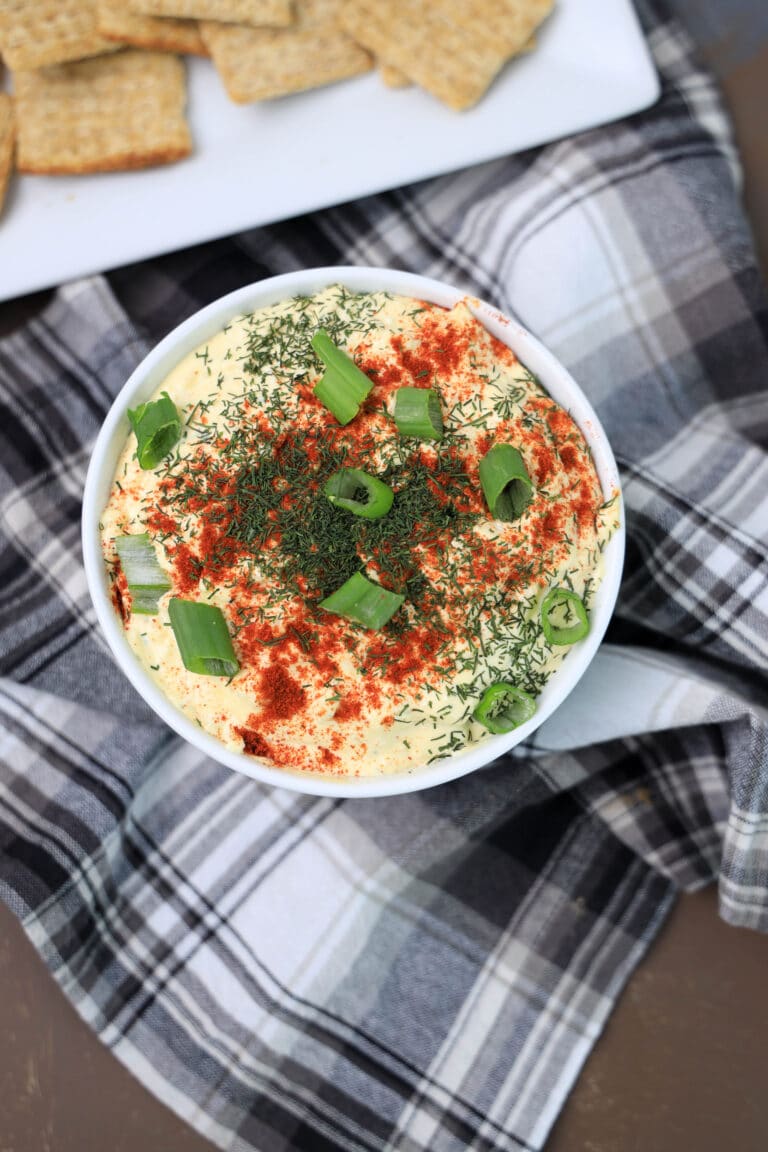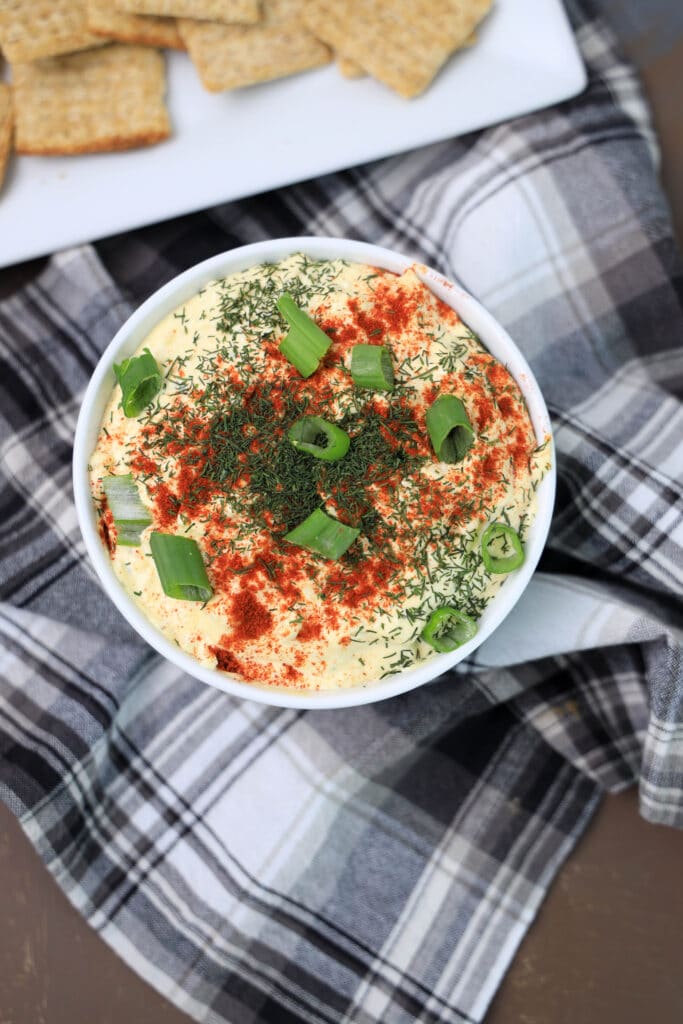 When it comes to deviled eggs, I am team mayo all the way. Growing up, my mom would make deviled eggs for every holiday and family gathering. They were always a huge hit. Recently, I've been trying to watch my points and cut back on calories where I can. That's why I was so excited when I found this low-point deviled egg dip recipe!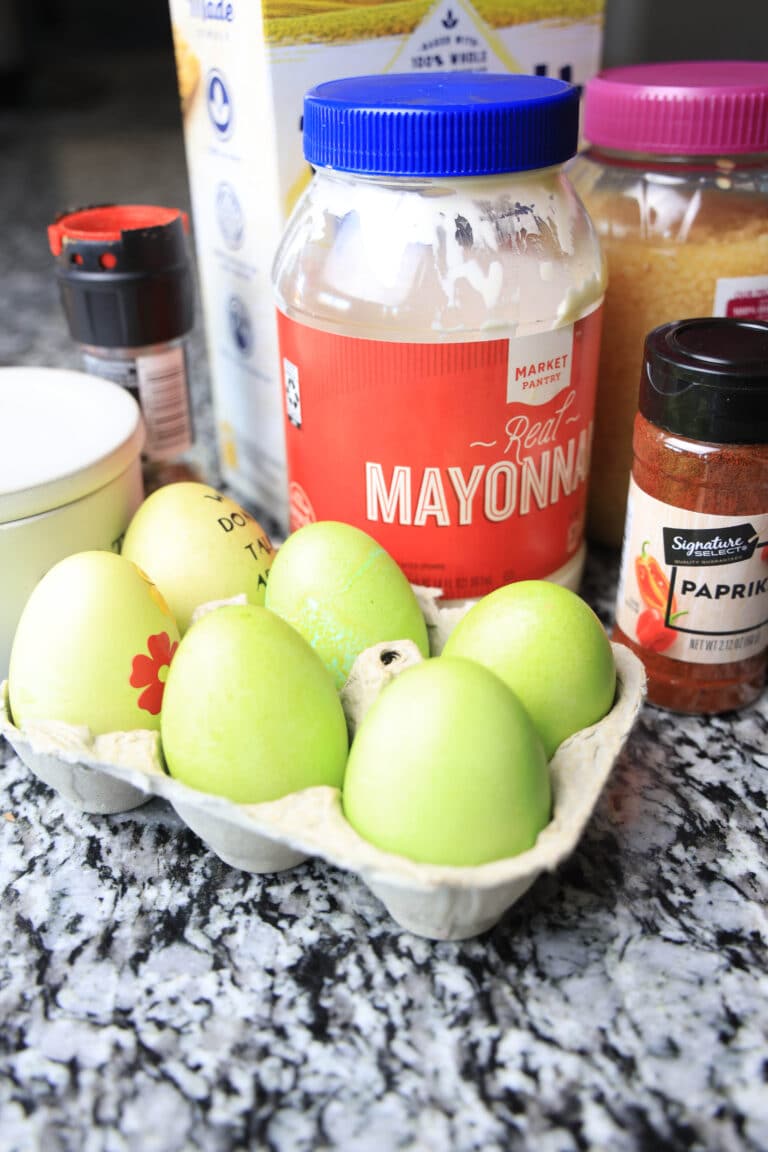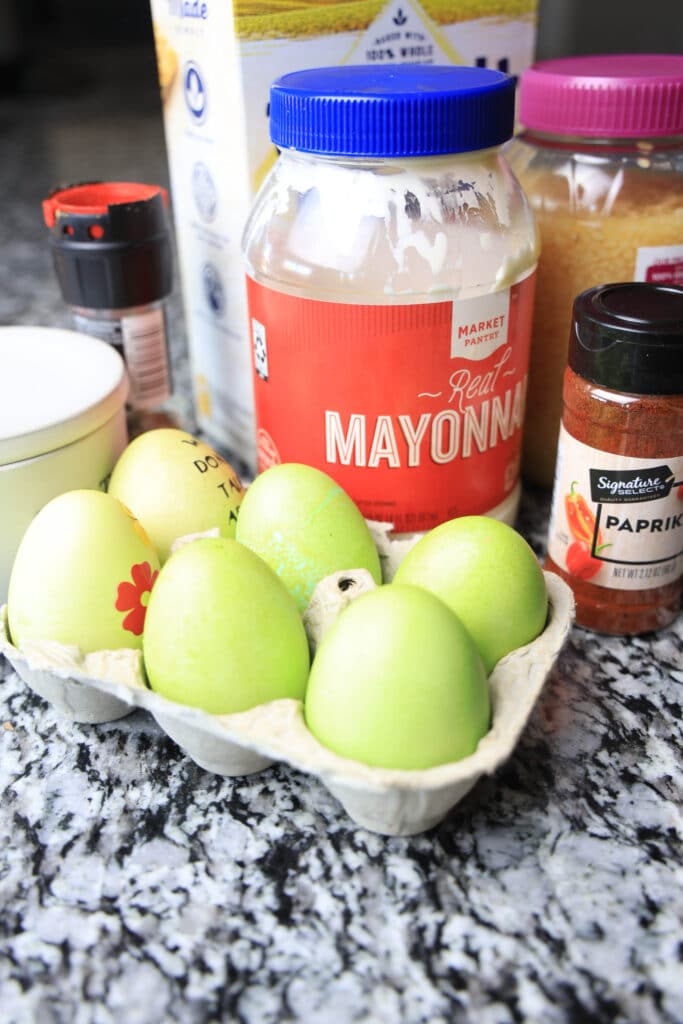 Substituting Greek yogurt for the mayo reduces the points but not the flavor. It is amazing how versatile Greek yogurt is. Once you add the dill, garlic, and the other ingredients you have an amazing side dish or an easy low-point snack.
This dip is perfect for game day or any other party where you want something a little bit different. Serve it up with carrot sticks, celery, low-fat crackers, or anything else that you like to dip into deviled eggs. No one will even know that it's a healthier version!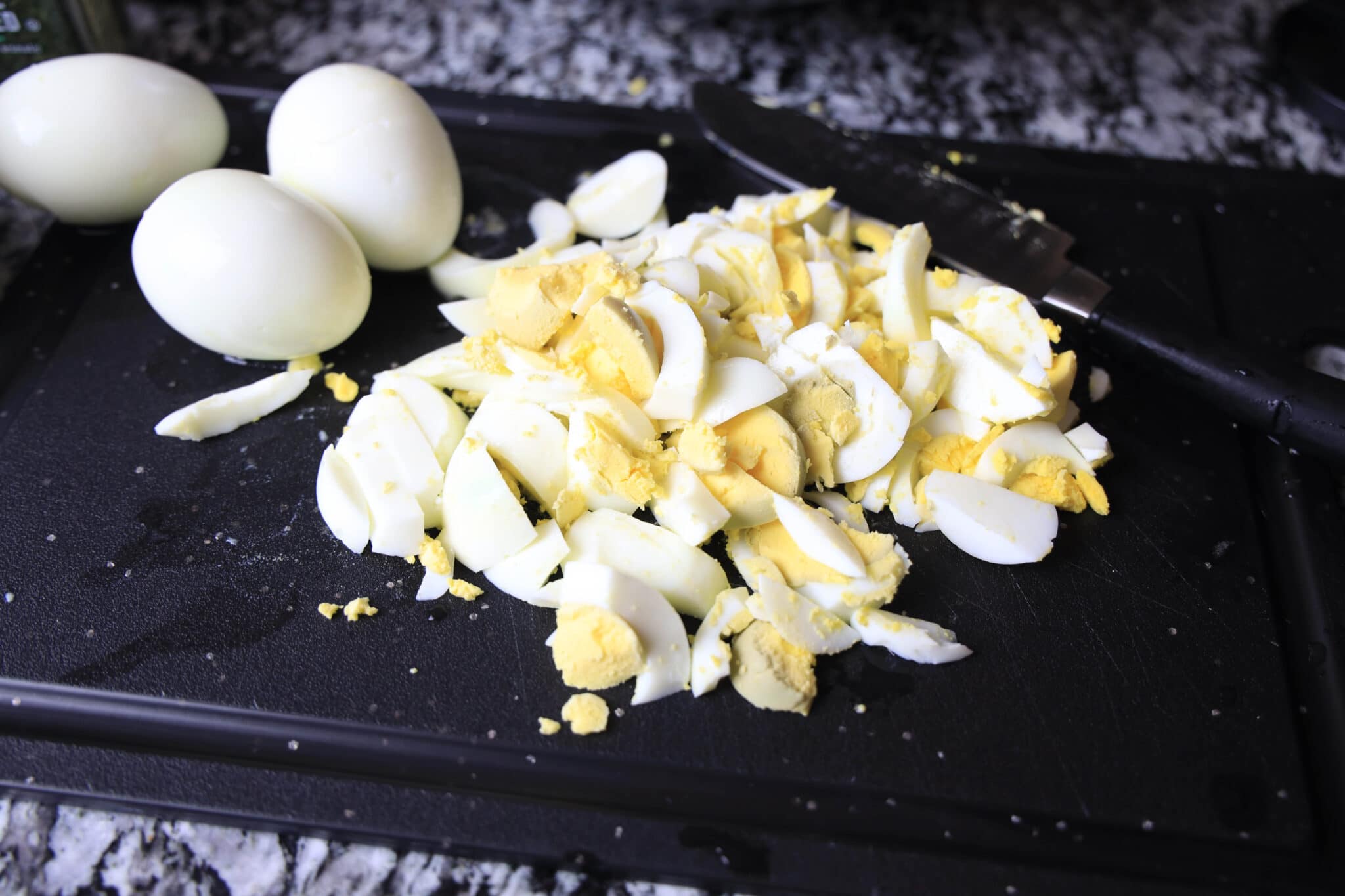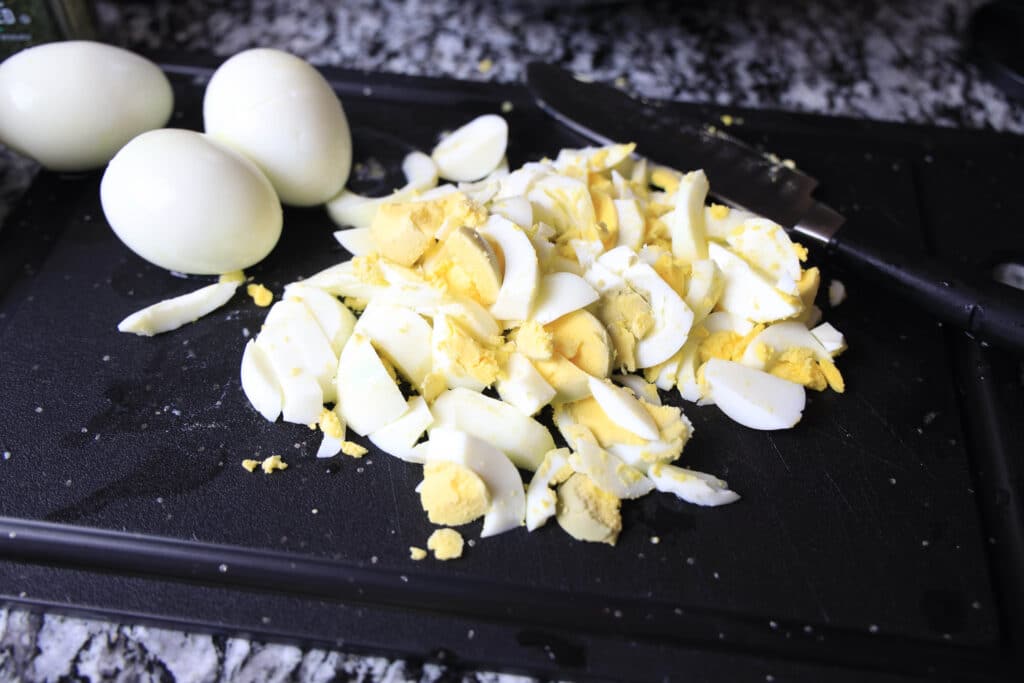 I am a huge fan of deviled eggs. They're a classic Southern dish that everyone loves. That creamy smooth deliciousness we all love, has been recreated here but lower in points and better for your overall health. When I tried this recipe for Low Point Deviled Egg Dip, I knew I had to share it with all of you.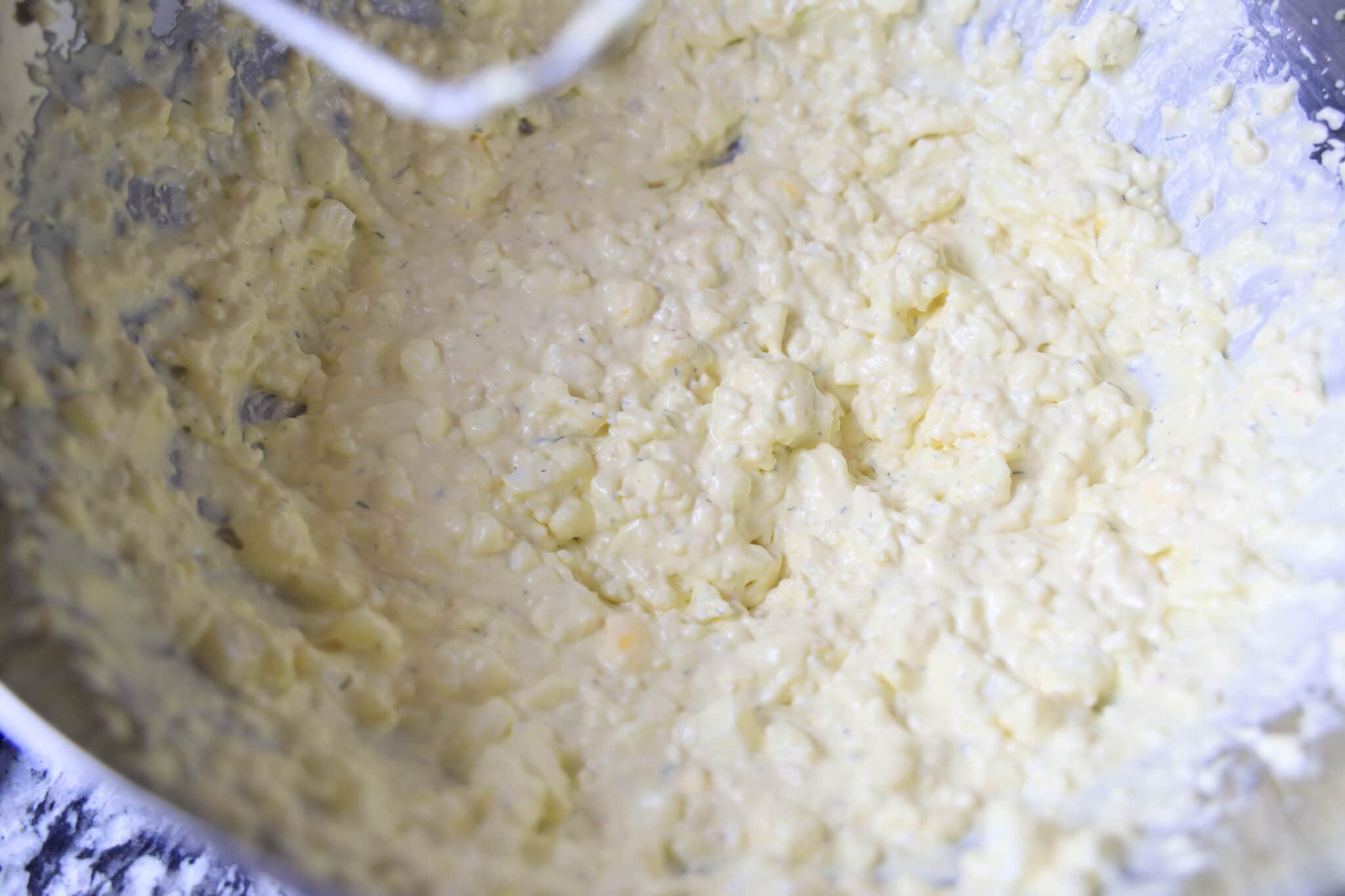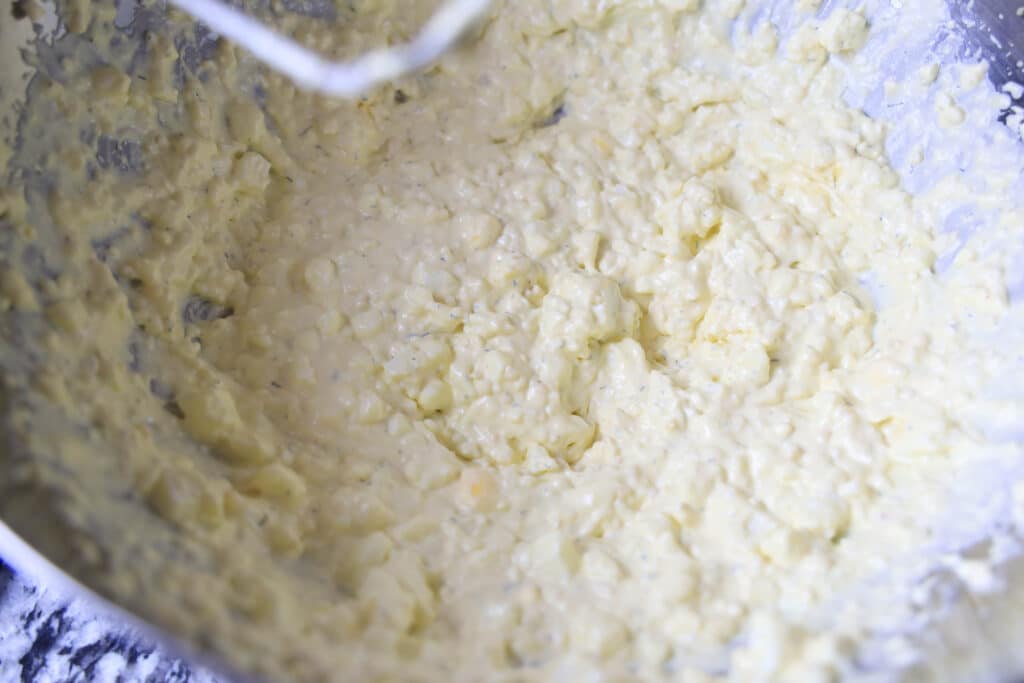 This dip is made with Greek yogurt, which gives it a light and airy texture. And the best part? It's very low in points per serving! Serve it with some chopped veggies or crackers and you've got yourself a delicious and healthy snack. Trust me, even deviled egg haters will love this dip.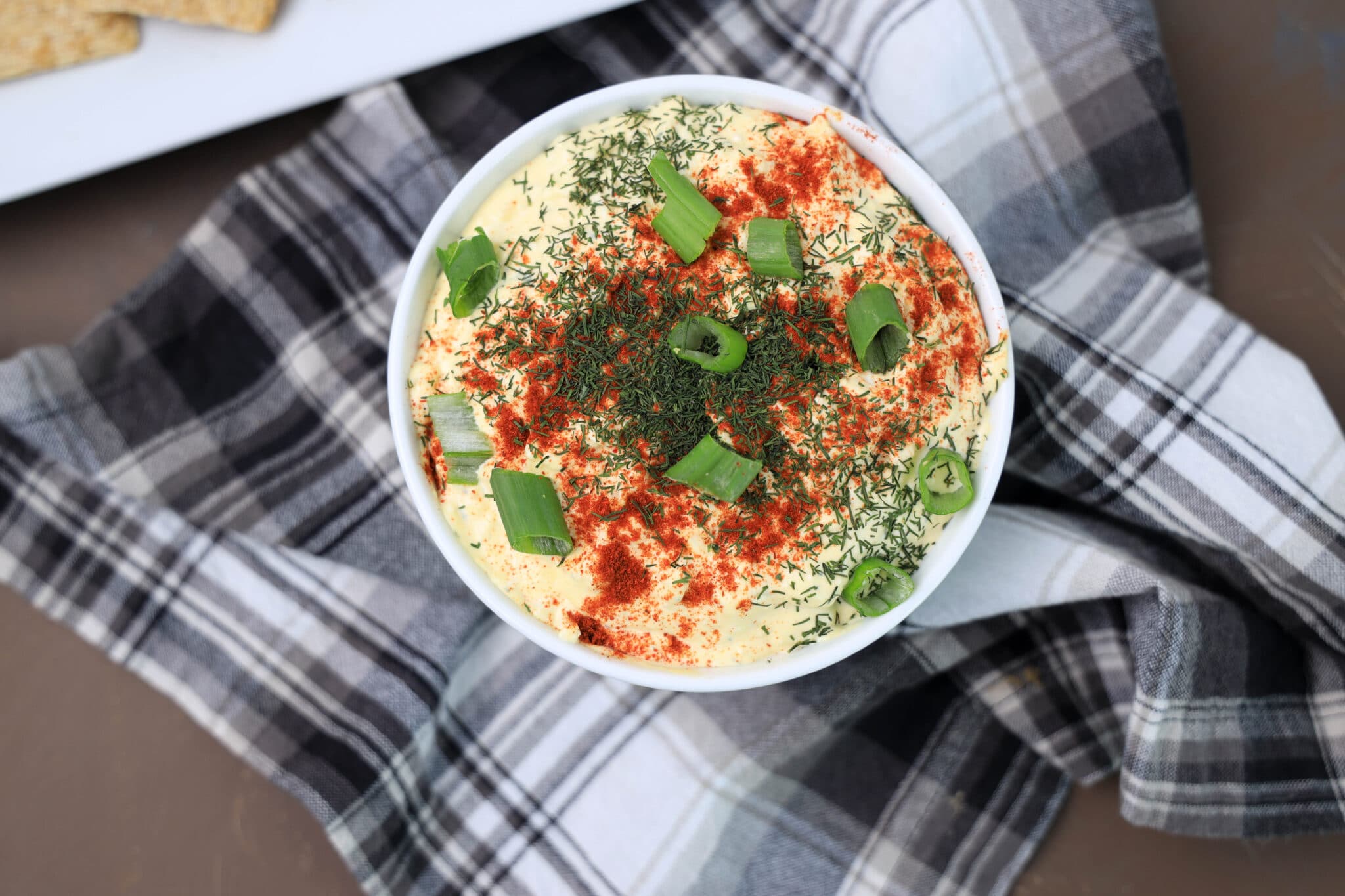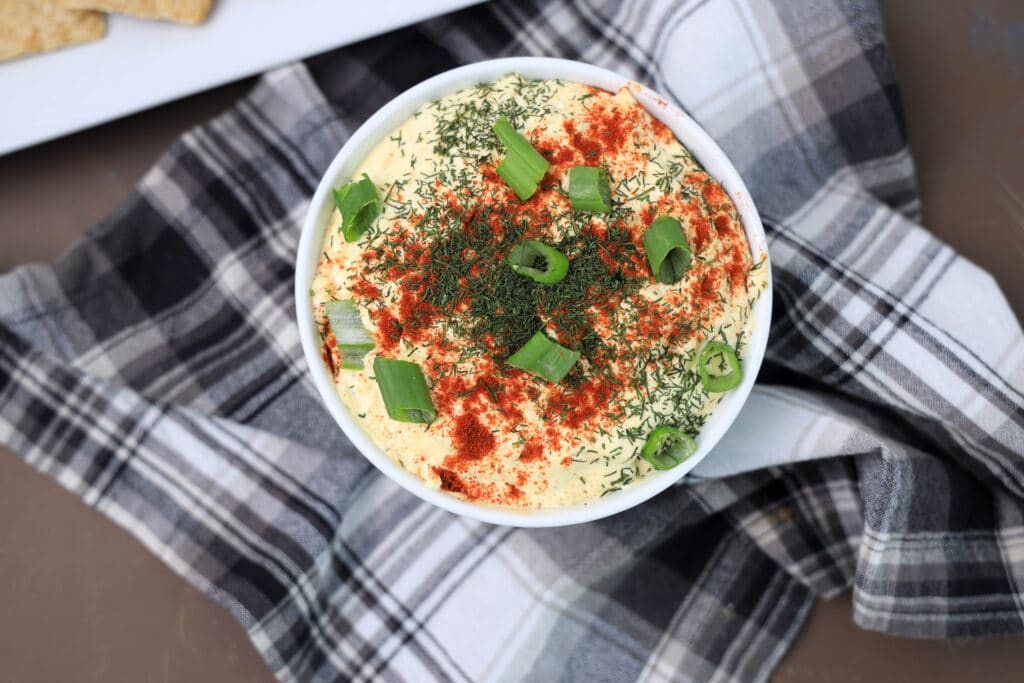 What are your favorite low-point snacks? Let us know in the comments below, and be sure to check out our other low-point recipes for more snack ideas. happy snacking.
Below is the original recipe. I have included the substitutions to show how this recipe can be made lower in points.
How To Be Successful On Your Journey
Print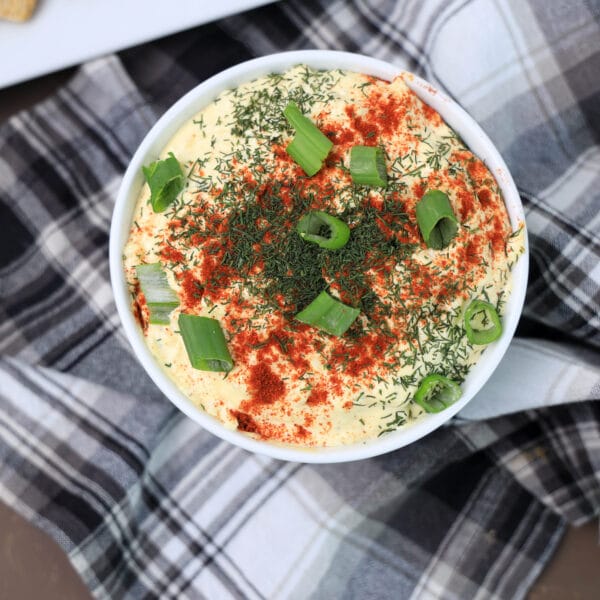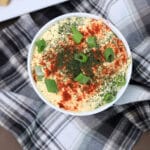 Low Point Deviled Egg Dip | Weight Watchers Easter Recipe
---
6 hard-boiled eggs; peeled
4 oz. fat-free cream cheese; half package (omit not needed for flavor or consistency)
1/2 cup fat-free mayonnaise (substitute non-fat Greek yogurt)
1 tablespoon minced garlic
1 teaspoon dill; more for topping
1 teaspoon paprika; for topping
1/4 teaspoon salt
1/4 teaspoon pepper
1 green onion; chopped chives for topping
---
Instructions
In a medium bowl, chopped hard boiled eggs.  Add in non-fat Greek yogurt. Add in minced garlic, dill, salt, and pepper.
Mix well with a hand mixer until the eggs are creamy. I use a higher speed and mix very well.
Place dip in a serving bowl. Top with dill, paprika, and chives. Serve with carrot sticks or any other vegetable you would like to dip with.