Upside Down Banana Oatmeal Bar
I have found the perfect dessert to satisfy your sweet tooth. Barretts Upside Down Banana Oatmeal Bars have the perfect amount of sweetness to satisfy even the largest of cravings.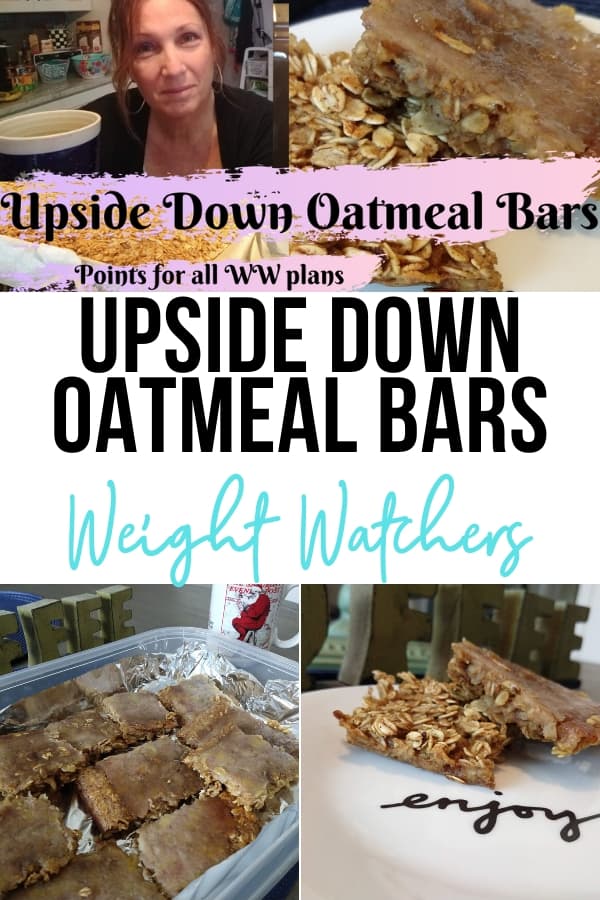 I'm so happy you're here. 🙂 Note: Smiley's Points participates in affiliate programs. That's how the bills get paid! There is no additional charge to you and I only recommend products I know and love.
Upside Down Oatmeal Bars
Have you been looking for a dessert to take with you to your next family gathering? A dessert you can indulge in, love, and not worry about it being too many points? Barrett Pastor has created in my opinion the best dessert to cover all of these questions in one go 🙂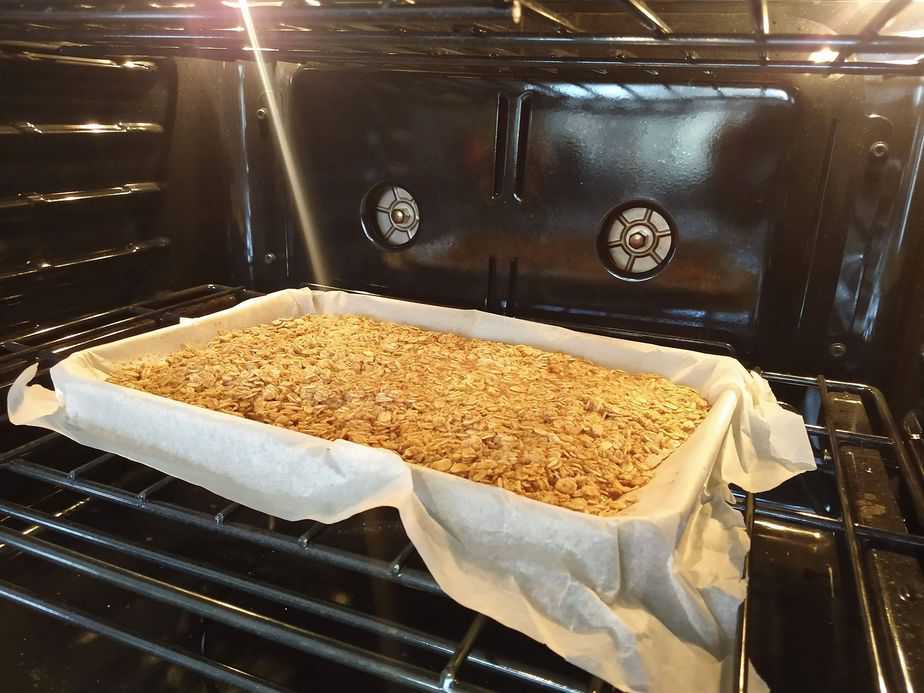 Bananas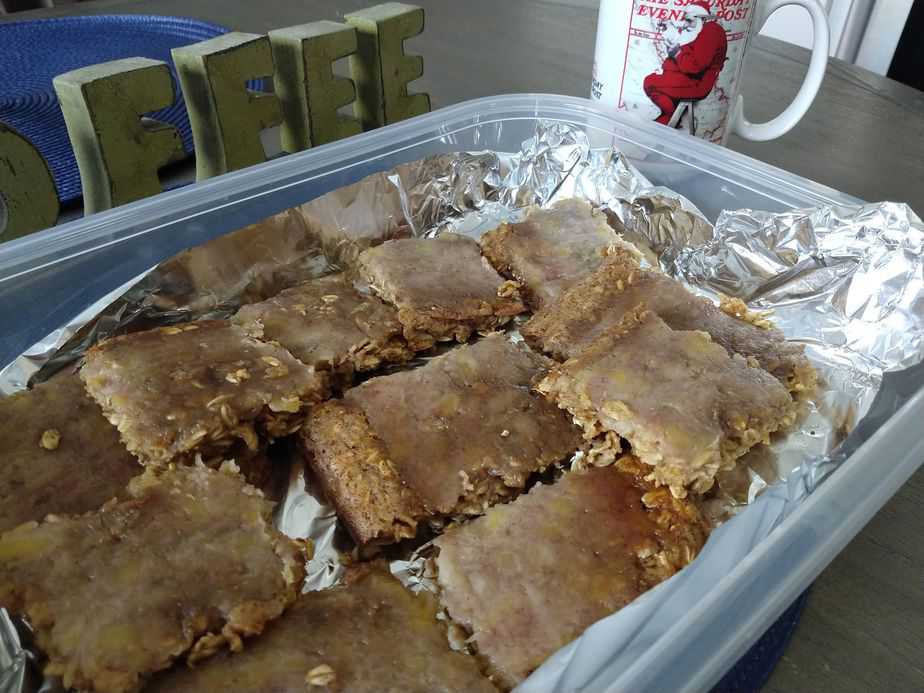 Bananas are the base of this recipe, So let's talk about bananas, most people who cook know that the best bananas to use in recipes are the ripe ones. You know those bananas that look like they are dead and should go into the compost heap, yeah those dark ones, the ones with the brown spots on them, you get the idea. Those bananas have the strongest flavor. Bananas are full of nutrition and vitamins and potassium which can help with relieving sore muscles from all of the holiday shopping 🙂 Those bags do get heavy after a while.
Truvia
Truvia has a brown sugar version that is absolutely delicious and zero calories. If you are sensitive to the Truvia brand try a few of the others and see which one works best for you. I have used monk fruit, Splenda, Equal, and I have found for me that Truvia is the one I like the taste of the best. Tell me your picks in the comments below and why.
How to Make Banana Oatmeal Bars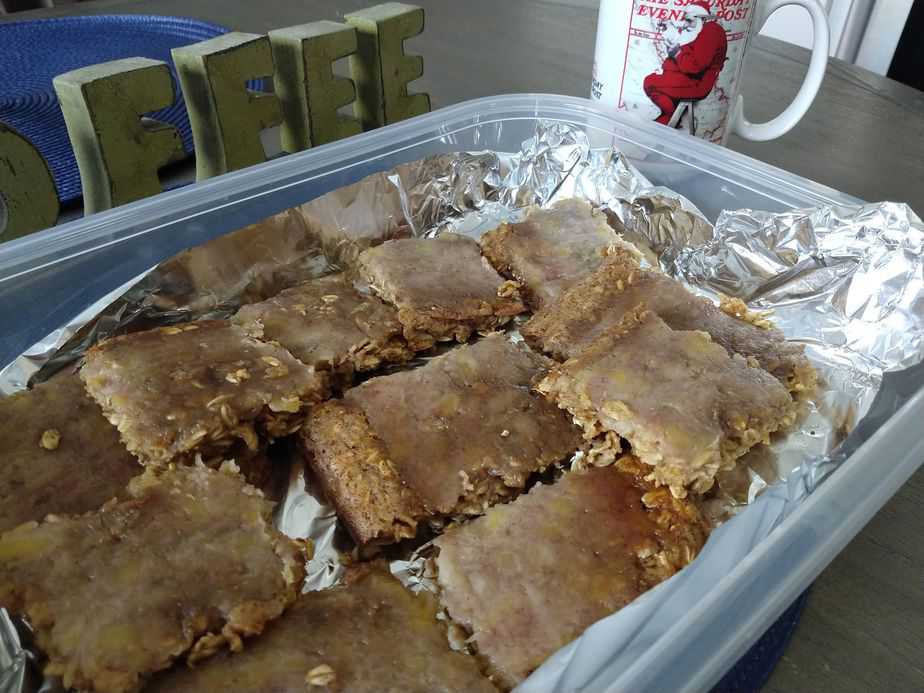 The best advice I can give is to follow the banana oatmeal bar recipe the first time and see how they come out. Once you have done that tweak it a bit here or there to your taste. Add more or less cinnamon, change it up a bit with one of the add-ins below. Take your time to perfect the recipe just the way you like it. I love this recipe the way it is and it makes my family smile. I am sure it will do the same for yours 🙂
Oat bar Mix-Ins
Some ways to change it up a bit and if you want a different flavor but still want an easy, healthy oat bar. Remember some of the mix-ins will add points.
Peanut Butter one of my favorite mix-ins 🙂
Substitute maple syrup for the honey I do this to make them into breakfast bars 🙂 sugar-free syrup of course
Lilly's chocolate chips (minis) you can add 60 for 1 point my wife loves them this way 🙂
Cranberries
Apricots
Any dried fruit 🙂
Barrett Pastor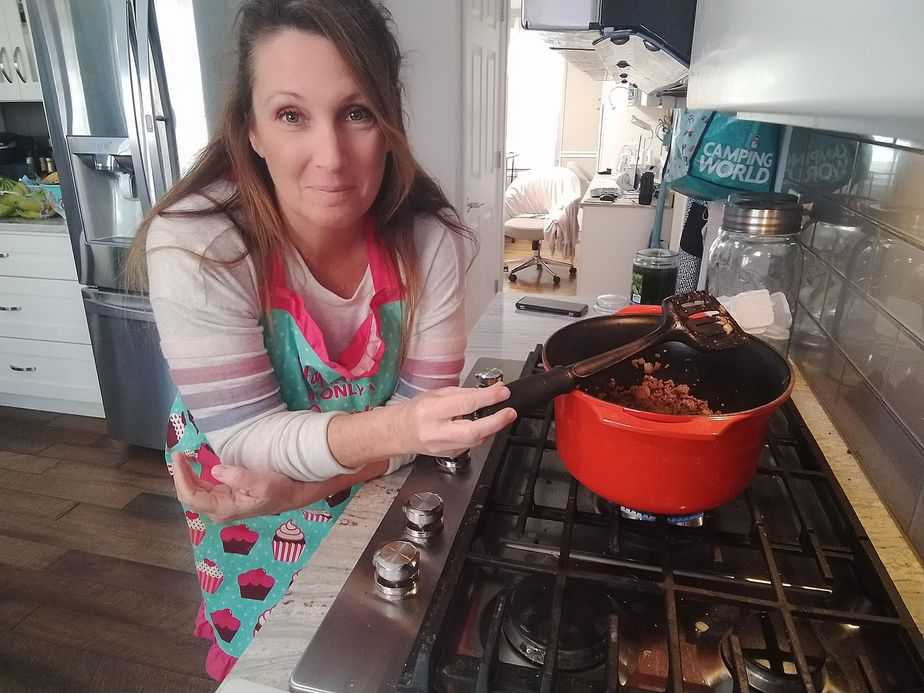 Barrett Pastor is a myWW friend who creates great tasting recipes and shares them with us on Youtube. She has been on WW for 2 years now and has lost an amazing 60+ pounds. I am amazed by her transformation as well as her perseverance. She is truly an inspiration and a great friend. Check out her channel, subscribe and ring the bell so you will know when she posts new videos.
Kevin

Smiley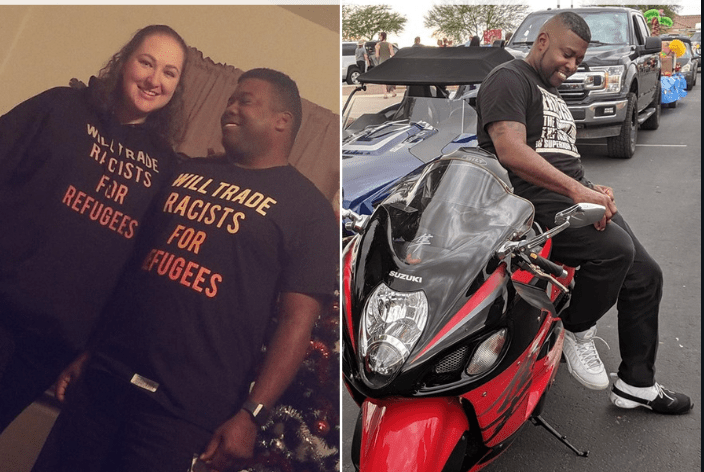 I have been on WW for 1 year and have lost 30+ pounds. I am a US Army Veteran and a proud new grandparent. I have helped 100's of people lose weight and become healthier. I have helped women, mostly over the age of 40, lose weight and keep it off. The key to success for me has been persistence and paying attention to what your body is telling you. I am happy to share all of the information I have with all of you. If you want to know about anything pertaining to weight loss the mental or the physical stuff please reach out. I will do my best to answer all of your questions. I am not a doctor or nutrition specialist I am a guy who loves to feel fit and healthy and I love helping others get there.
BLUE PLAN: 2 Points

GREEN PLAN: 2 Points

PURPLE PLAN: 1 Point
More Delicious Recipes from SmileysPoints and Barrett
How to stop hating oatmeal
Easy Spoon Roast
Nice Cream
Cranberry Fluff
Print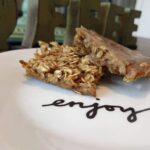 Upside Down Banana Oatmeal Bar
---
3 medium bananas
1tsp ground cinnamon
½ cup Truvia Natural Sweetener with brown sugar blend
1 Tablespoon Honey
2 cups Old fashion rolled oats
1 pinch Table salt
½ teaspoon Bakers Corner Baking Powder, Double Acting
1 cup plain Almond Milk
1 egg
1 tsp Maple extract
1 tsp vanilla extract
1/2 teaspoon pumpkin pie spice
---
Instructions
Pre-heat oven to 350°
Cover a 13×9 baking sheet with parchment paper.
Spray paper with cooking spray
Mash 3 ripe bananas and ½ teaspoon of cinnamon together until well mixed
Add 1 tablespoon of honey
Mix well and transfer to your baking sheet
Spread into an even layer
¼ cup of Truvia brown sugar (use your choice of brown sugar)
Spread brown sugar onto the top of the mixture
Place in center of the oven and bake for 15-20 minutes
While your crust bakes
Mix together in a large bowl 2 cups of uncooked old fashion oats and a teaspoon of salt
Add ¼ cup of brown sugar, ½ teaspoon of baking powder, ½ teaspoon of cinnamon. ½ teaspoon of pumpkin spice seasoning, 1 cup of unsweetened almond milk, 1 egg beaten, 1 teaspoon cake batter extract, and 1 teaspoon of maple extract
Remove crust from oven
Let the crust cool for 5-7 minutes allowing the crust to thicken.
Add the mixture from your bowl to the crust
Spread evenly then cover the pan with foil 
Bake at 350° for another 15-23 minutes or until the top begins to brown.
Cut into 16 squares flip them over and enjoy 🙂
Keywords: Oatmeal upside down bars