If you have a hankering for Chinese food, but don't want to spend the money or calories on going out, this sesame-ginger beef recipe is the perfect solution!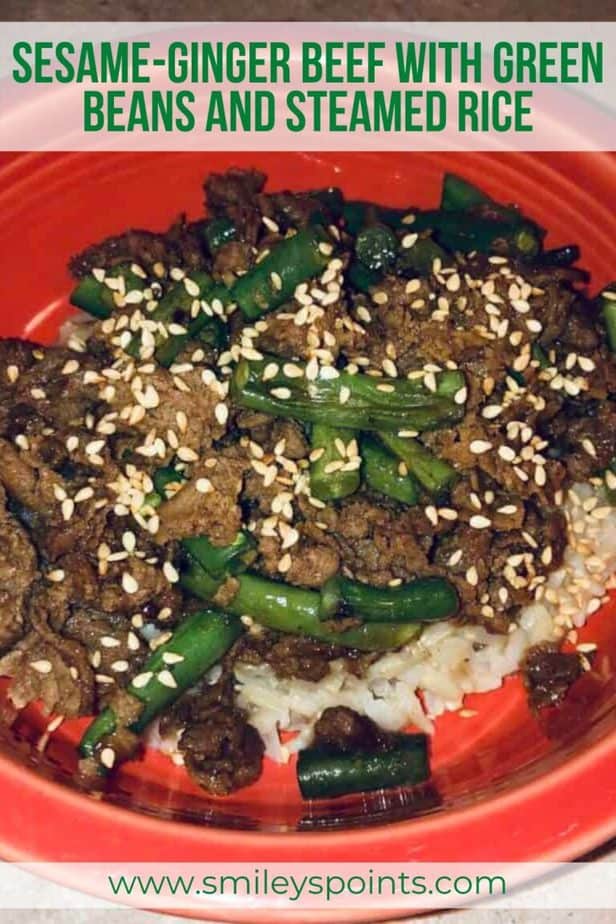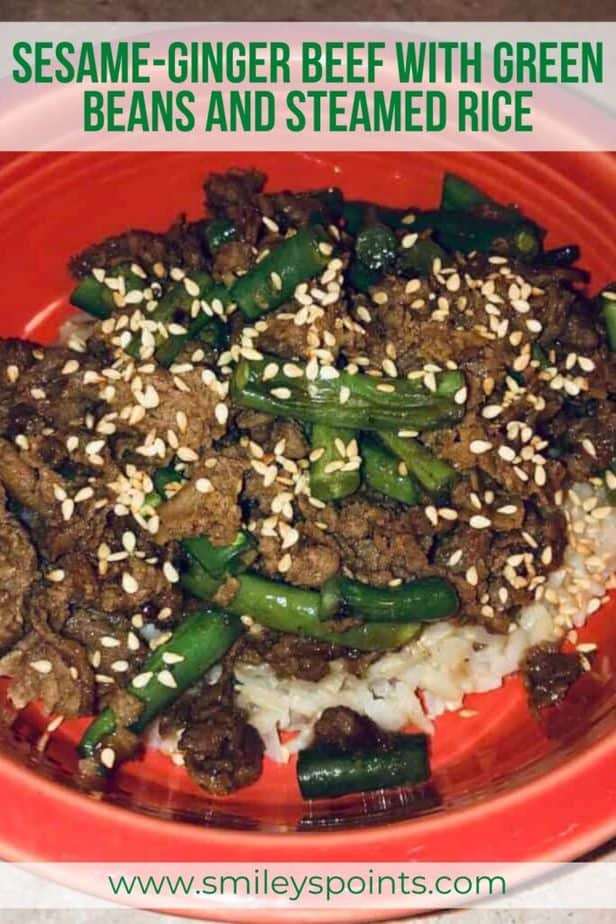 An all-in-one meal, sesame-ginger beef with green beans and steamed rice is always a hit!
I adore meals that I can have everything in one. Recipes like this one mean that I don't have to figure out a starch or a veggie to go with my dinner. That makes cooking and meal planning so much easier and streamlined.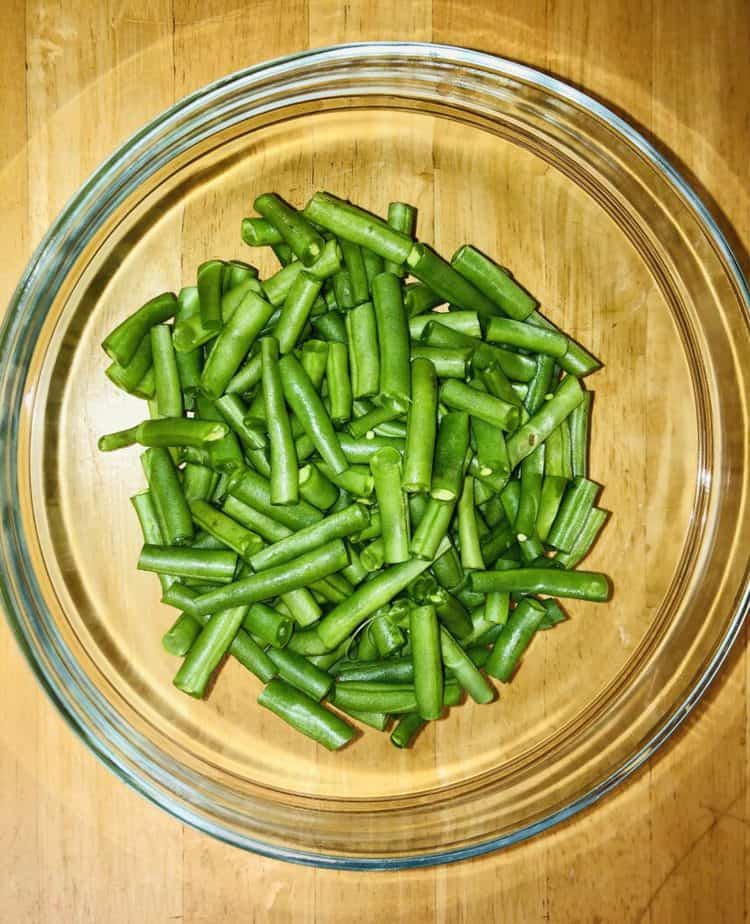 ---
"Healthi formerly iTrackbites is an alternative to Weight Watchers. "
---
How your instant pot will speed up this recipe
This sesame-ginger beef recipe is served on a bed of rice. The recipe does include instructions on how to prepare the rice on the stovetop and its not difficult. But personally, I always use my instant pot to cook my rice, white, brown, and any other flavor you can imagine.
By throwing the rice in the instant pot, I don't have to take up a burner on the stove. This produces less heat in my kitchen and gives me more room on the stove to work. For sesame-ginger beef, I will only need the one burner, but there are times that stove space is at a premium. Using your instant pot to cook up some fluffy rice makes space on your stove.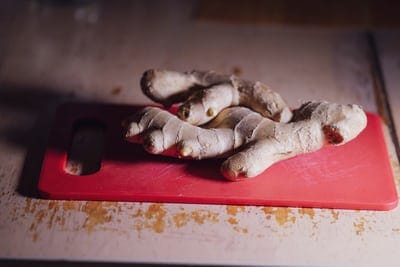 Benefits of ginger
Ginger has a long history of uses in both traditional and alternative medicine. It has been used to help aid digestion, flight the flu and common cold, reduce nausea, just to name a few things it's been used for.
The flavor and fragrance of ginger comes from it's natural oils, the most important of which is gingerol. Gingerol is what gives much of ginger its medicinal properties. Among these are powerful anti-inflammatory and antioxidant effects.
If you are feeling nausea after surgery or chemotherapy, ginger may help. If you have morning sickness, ginger will most likely alleviate it. This is especially helpful since you are limited on medications you can take while you are pregnant. That said, before taking large amounts of ginger, it is recommended that you contact your doctor. It is further recommended to avoid ginger if you have a history of miscarriages or if you are close to labor.
Ginger may also play a role in weight loss. Ginger supplements, according to a study, can significantly reduce body weight, the wait-hip ratio and the hip ratio in people with obesity. This was achieved by taking 2 grams of ginger powder a day for 12 weeks.
There are many more health benefits of ginger, click the link for more info.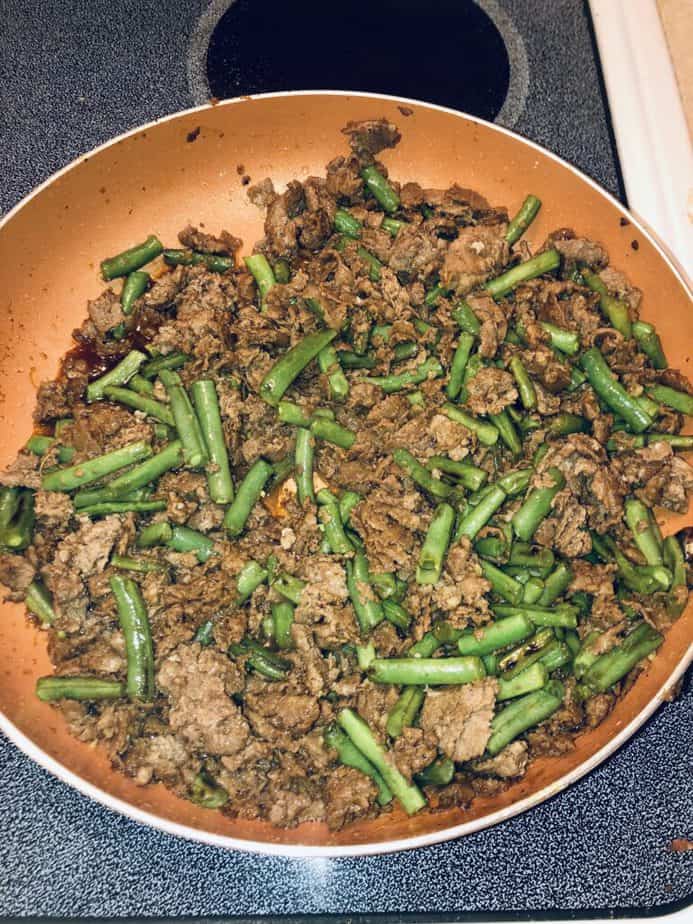 Lower point dinners like sesame-ginger beef mean you have room for dessert
This sesame-ginger beef dish is on the lower side of the point scale for dinner. So you might have a few points left over to dessert! You can make a dark chocolate banana sheet cake, WW fudge, or perhaps apple crisps cookie cups.
How do I stay on track with my weight loss?
Simple, I started using Healthi formerly iTrackbites! It's easy to do and helps me plan ahead. Planning is key and has helped me be successful on this journey.
cost: Healthi formerly iTrackBites costs $36 for the year (using this link for 40% off makes it $36 – use COACH_SMILEY to save!!), WW is $20+ for the month, and it's the same formula and less options
choices: I can choose PointsPlus, Freestyle, or any other plan I want with Healthi formerly iTrackBites. Even with the new WW changes, they only offer 3 plan options (not PointsPlus).
logs: You can export your tracker data by the week, month, or quarter with Healthi formerly iTrackBites. WW does not give you access to quarterly data.
accuracy: I've found inaccurate info in the WW app due to members submitting and not paying attention to the right numbers. With Healthi formerly iTrackBites, I know if I see the green check, it's been verified as accurate. This puts my mind at ease!
BLUE PLAN: 7 Points
GREEN PLAN: 7 points
PURPLE PLAN: 7 Points
Print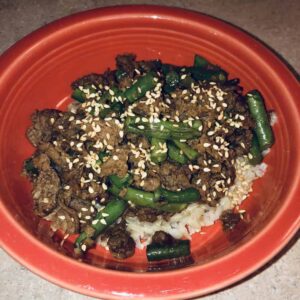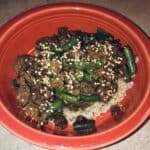 Sesame-Ginger Beef with Green Beans and Steamed Rice
---
10 oz jasmine rice
2 oz fresh ginger
8 cloves of garlic
1 lb green beans
1 lb shaved steak
3 1/4 oz stir-fry sauce
toasted sesame seeds
---
Instructions
In a medium saucepan, combine rice, 2 cups water, and 1 teaspoon salt. Bring to a boil. Reduce heat to low, cover, and cook until rice is tender and water is absorbed, about 15 minutes. Remove from heat and keep covered until ready to serve.

Meanwhile, finely chop 4 teaspoons each of peeled ginger and garlic. Trim ends from green beans, then cut crosswise into 1-inch pieces.

Heat 1 tablespoon oil in a large skillet over medium-high. Add green beans and season with a pinch each of salt and pepper. Cook until green beans are crisp-tender and browned in spots, 3–4 minutes. Transfer to a plate.

Heat 2 tablespoons oil in the same skillet over medium-high. Add shaved steak and chopped ginger. Cook, breaking up into 2-inch pieces, until steak is browned all over and cooked through, 3–5 minutes.

Stir in chopped garlic; cook until fragrant, about 30 seconds. Add all of the stir-fry sauce and ¼ cup water , stirring to coat the steak in sauce, about 30 seconds.

Return green beans to skillet with shaved steak. Stir in half of the sesame seeds. Cook until green beans are warmed through, about 1 minute. Season to taste with salt and pepper. Fluff rice with a fork. Serve sesame ginger beef and green beans over rice. Garnish with remaining sesame seeds.