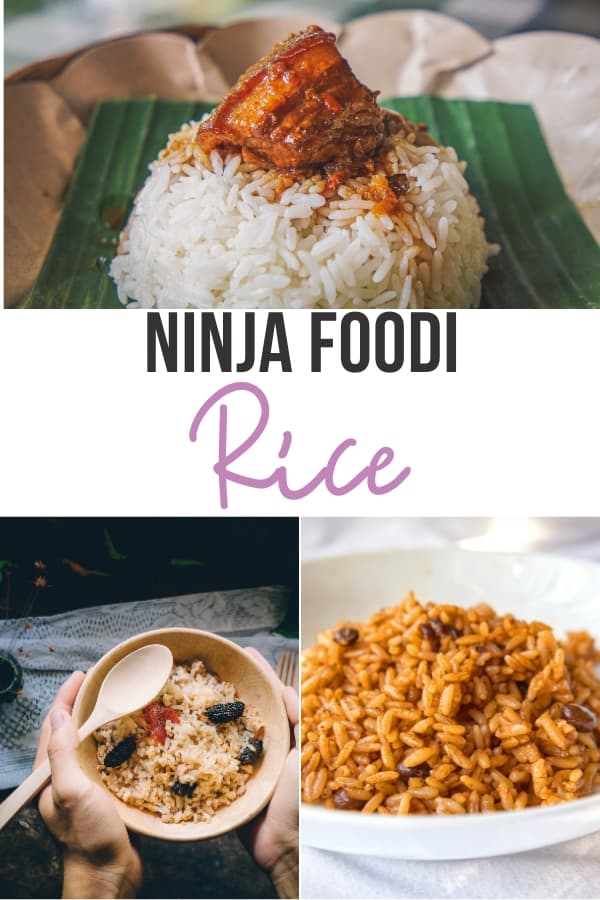 Ninja Foodi Rice
Trying out our New Ninja Foodie and wanted to nail down the time it takes to cook things so that when we write recipes we can be as accurate as possible. Rice is a staple in some households and a great base for hearty meals. If you are following the Weight Watchers Freestyle plan a cup of rice is 6 points. a serving in most of our recipes is going to be about 2oz so 1 point per serving.
The Ninja Foodi makes cooking rice a snap. We have and love our Instant Pot but the Ninja Foodi has taken pressure cooking to a whole new level. It comes to pressure faster than the Instant Pot and it is easier to use. What really sets Ninja Foodi apart is the incorporation of an air fryer. The Foodie makes crispy, juicy chicken and turkey in no time at all.
---
"Healthi formerly iTrackbites is an alternative to Weight Watchers. "
---
White Rice
BLUE PLAN: 6 Points

GREEN PLAN: 6 Points

PURPLE PLAN: 6 Points
1 cup of white rice is 6 points on the Weight Watchers FreeStyle program. Here are the nutrition facts about rice we think you should know before omitting it completely from your diet. The one thing we love about Weight Watchers is you can eat anything you want as long as you stay within your points :).
1 cup of white rice contains 4.4 grams of protein and 53.2 grams of carbs. That's a lot of carbs which is why it is a 6 in points. We usually eat 1/2 cup of rice with our meals when we aren't using cauliflower rice 🙂 So we count that as 3 points per the app. Be careful about the type of rice you are using because 1/2 a cup of long-grain brown rice cooked is 4 points.
Depending on the type of rice you choose, rice can serve as a good source of B vitamins, thiamin, niacin, riboflavin, fiber, and iron. Rice is also an excellent source of manganese and magnesium. Enriched rice has vitamins and minerals added back after it is refined. Rice is gluten-free and as long as you limit your portion size it can be part of a healthy diet.
Brown Rice
BLUE PLAN: 7 points

GREEN PLAN: 7 points

PURPLE PLAN: Zero Points
Brown rice provides more vitamins than regular white rice. In addition to thiamine and magnesium, brown rice contains selenium, which influences thyroid function and is important in antioxidant enzymes. Awesome right?
Wild Rice
Wild rice is by far the winner when it comes to the points race. with 5 points per cup on the green plan which is the most stringent plan on WW today. If you are making a dish that requires rice and you don't care for or want to use cauliflower rice, wild rice can be a lower point option.
BLUE PLAN: 5 points

GREEN PLAN: 5 points

PURPLE PLAN: Zero Points
Sushi Rice and Others
There are different points for different types of rice like sushi rice is 4 points for 1/2 a cup on the Blue, Green and Purple plans. So make sure you are calculating everything, so you can have the most success.
Please calculate EVERY recipe you find online in your recipe app. I have found the WW app updates frequently, making some counts inaccurate. All points are accurate at the time of posting, but just to be safe I recommend calculating points by using your recipe builder. You can do this in  Healthi formerly iTrackBites as well (for free!).
More Tasty Recipies From SmileysPoints
Saucy Chicken and Rice
Chili and Cornbread
Cheddar Bay Biscuit copycat Recipe
23 Point Meal Plan
Print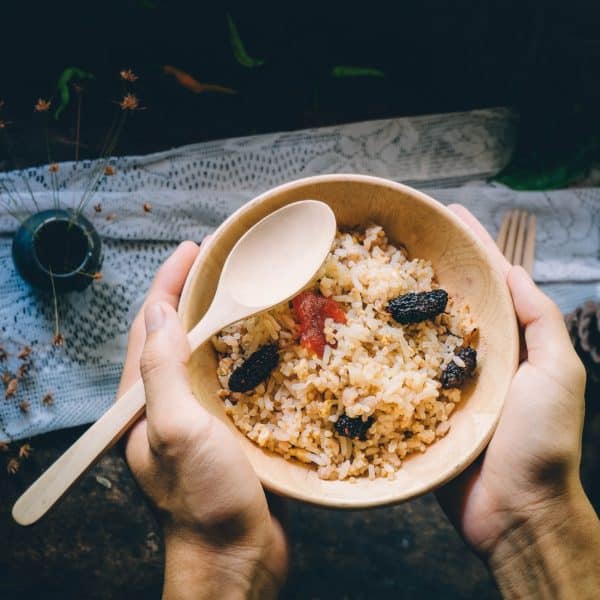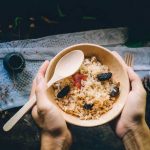 Ninja Foodie Rice
---
---
1 cup

White Rice

1 cup

water

1

dash salt
---
Instructions
In your Ninja Foodi add the water, rice and a pinch of salt stir
Seal the pressure cooker lid and cook on high pressure for 3 minutes
Natural release for 10-18 minutes. I know it takes a bit 🙂
This is what I have found to make the rice perfectly cooked without it being mushy or undercooked.