Zero Points 🙂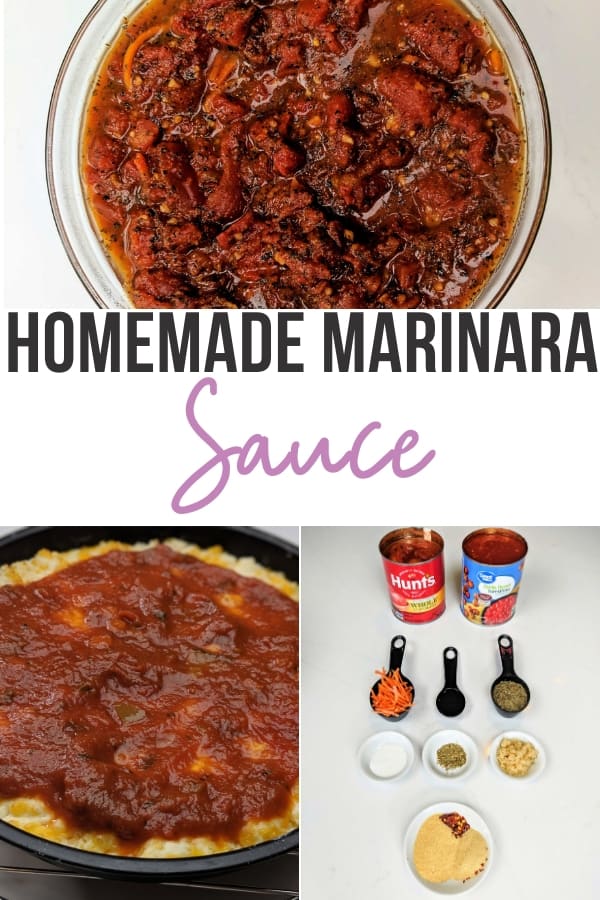 This sauce offers the perfect, authentic Italian flavor after only 25-minutes in the Ninja Foodi or on your stovetop. Easy old world taste without cooking all day.
BLUE PLAN: Zero points

GREEN PLAN: Zero Points

PURPLE PLAN: Zero Points
Homemade Marinara Sauce
Meet the marinara sauce recipe of my dreams! I've always been intimidated by marinara, I love it but I was afraid of messing it up. I tried making marinara in several different ways. I never thought it was good enough until now. This version is my family's favorite.
Easy Marinara Sauce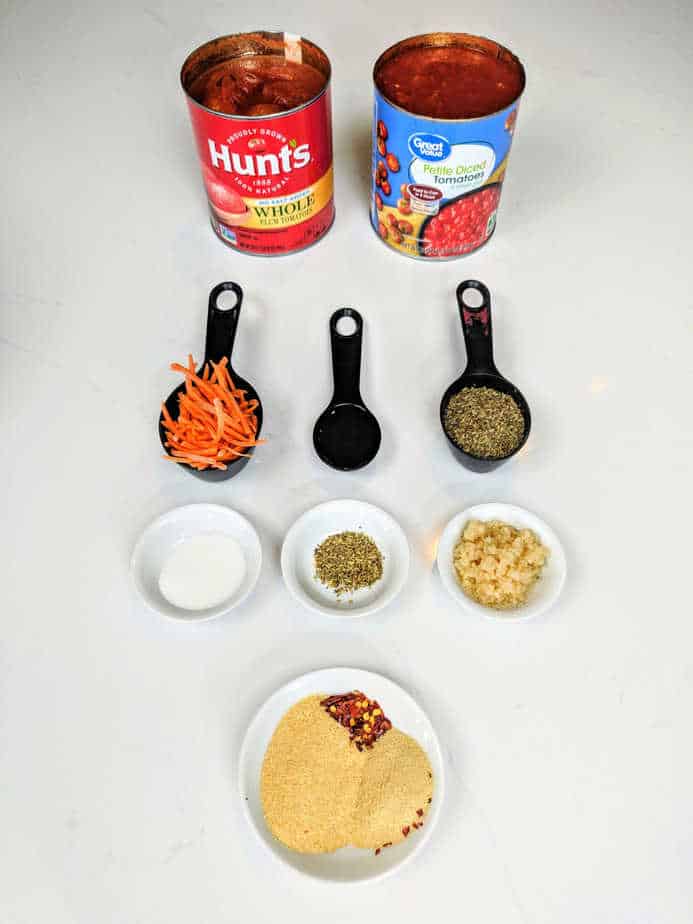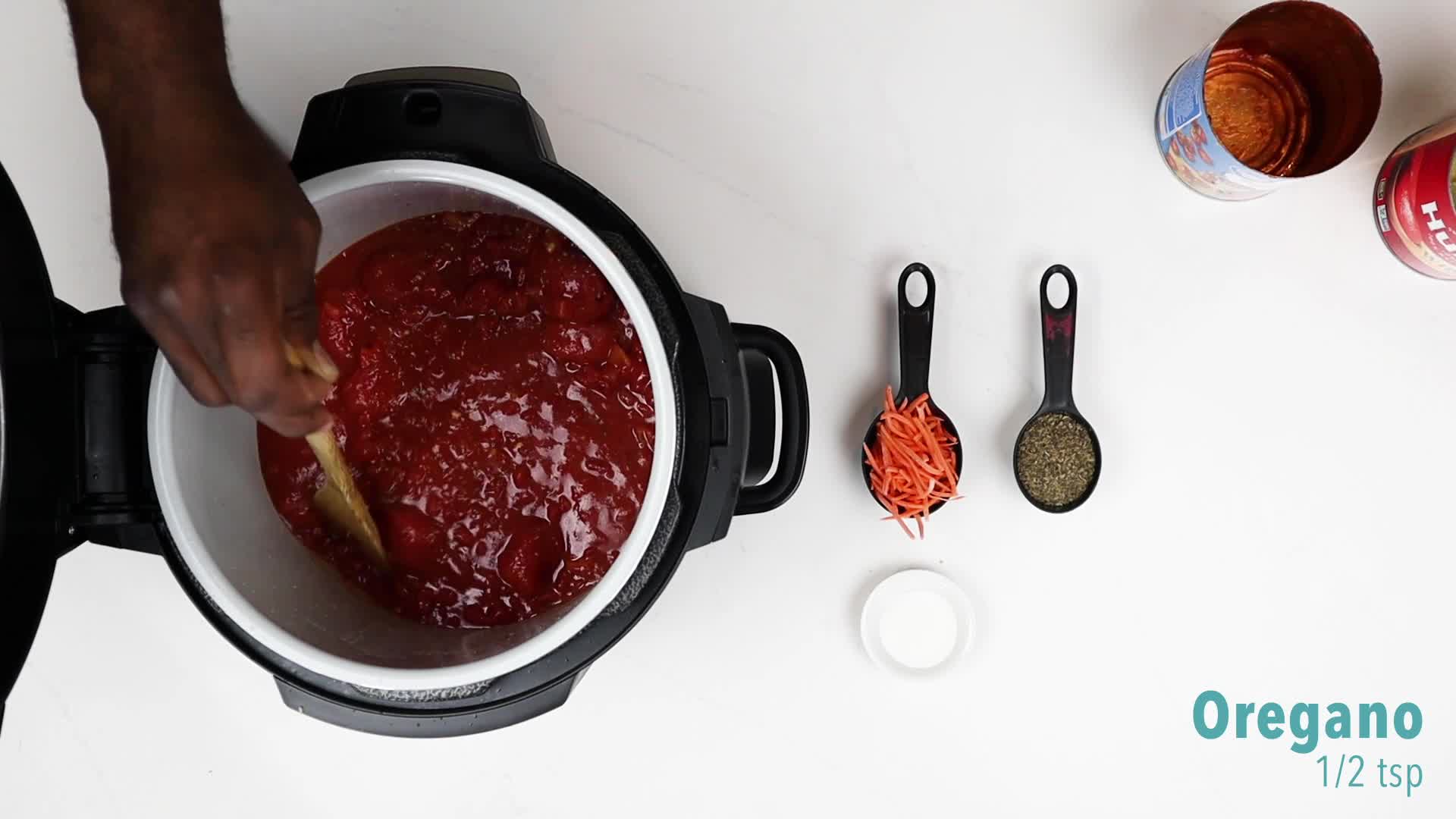 My homemade marinara sauce offers a rich and robust tomato flavor. You'll need eight ingredients to make this marinara sauce. First, you will need some good canned tomatoes I used Great Value brand, I have tried other, more pricey, brands and found that I didn't really notice a difference in taste, surprising I know. Olive oil, whatever your go-to Olive oil is will work perfectly. Minced garlic, don't skimp here and try to get away with using garlic powder it doesn't work as well, the flavor of the sauteed garlic cloves really comes through in this amazing dish. Dried oregano, basil, shredded carrots, salt, and pepper. That's it! Only seven if you omit the carrots. I added them for a bit of texture but you don't need them the flavor will still be amazing.
Marinara Add-Ins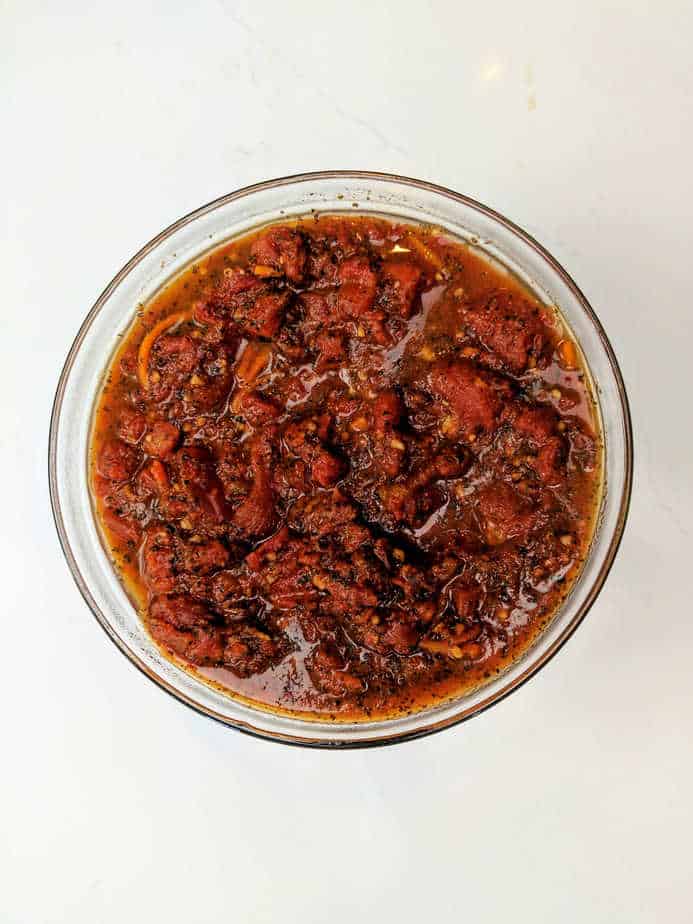 Want a little old-world flavor? Add three tablespoons of minced onions and saute them with the garlic. My wife does not like onions so I usually leave them out but this recipe gets kicked up a notch when you add a few sauteed onions to the mix. Add a tablespoon of crushed red pepper if you want a little bit of heat. 🙂
Storing Marinara Sauce
I love making marinara sauce. I make it in batches and store it up. How you ask? Well, my friend Alyssa at www.sassycooking.com has an amazing post about beginning canning. I read the post and after a few errors, I got it right. Now I can all of my sauces and store them up. Meal planning at its best 🙂 No need to make this one just grab a jar and go. The Ninja Foodi has a canning feature that has worked for many. I have not tried it out yet if you have give me a holler in the comments below and let me know how it worked out for you.
More Tasty Recipies From SmileysPoints
Saucy Chicken and Rice
Chili and Cornbread
Cheddar Bay Biscuit copycat Recipe
23 Point Meal Plan
Print
28 oz can of whole plum tomatoes (cubed them or use another can of crushed tomatoes if you don't like the chunks)
28 oz of crushed or diced tomatoes
3 tbsp of garlic minced
1/4 cup basil
1/2 teaspoon oregano
1 tsp salt and pepper
1/2 c water
1/4 c shredded carrots (optional) they add texture 🙂
1 tbsp olive oil
---
Instructions
Put carrots in the Foodi with a tablespoon oil
Saute for 5 minutes or until soft.
If you are using minced or diced onions add them at this time.
Add garlic and saute for 1 minute more
Add tomatoes and remaining ingredients and stir to mix thoroughly
Simmer for 20 minutes or until sauce reaches desired consistency
I like it a little thick so I simmered for 25 minutes and it came out perfect.