Weight Watchers Freezer Meals
Have you heard of freezer cooking? This has to be the best meal planning idea out there. How do you solve the riddle of what to have for dinner every night plus juggling the family? How do you plan a meal and get it cooked and still get to spend quality time? Each day only has 24 hours and you do need sleep. Whew, so to help solve the riddle of "Mom what's for dinner?" some genius invented a freezer and we can use it to make our lives easier.
What does that mean? We have two kids at home, and their friends most of the time as well. We want to feed our children and ourselves healthy, nutritious, fantastic tasting meals, so we cook them all in one day – usually Sunday – and freeze them. Now we don't just freeze the whole thing, we separate out each portion so they truly become grab and go Weight Watchers meals for any time. We also put our points on them so we don't have to recalculate every time we want a meal. We do all the work once and the rest of the week is smooth sailing… until there is something one of the kids needs money for, of course. 🙂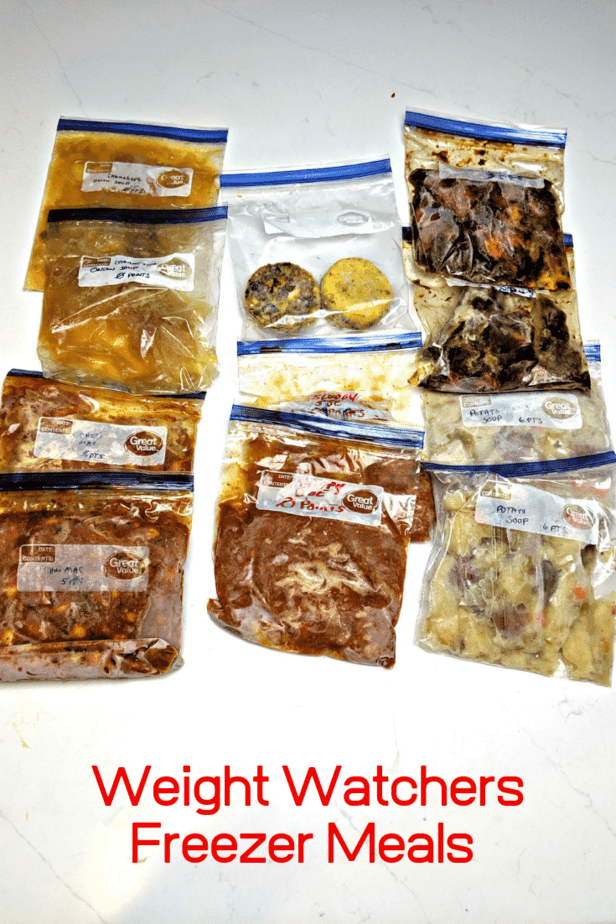 Weight Watcher Frozen Meals
The idea here is to the meal plan as you would normally but then freeze your leftovers. If you are really into meal planning and want to get the whole week out of the way all at once, your Instant Pot and your freezer are going to become your best friends. We own two Instant Pots, a Ninja Foodi, and an Air Fryer. We keep them busy, using the Foodi every day and the Instant Pots when we want to cook a week's worth of meals at once. We enjoy cooking fantastic meals but making sure they are low points can become a chore. To take the hassle out of all of that we create recipes with the points already calculated for you. When we are freezing meals we write the points on the bags so we always know exactly how much we are getting every day, every meal – as easy as cook, freeze, reheat and eat.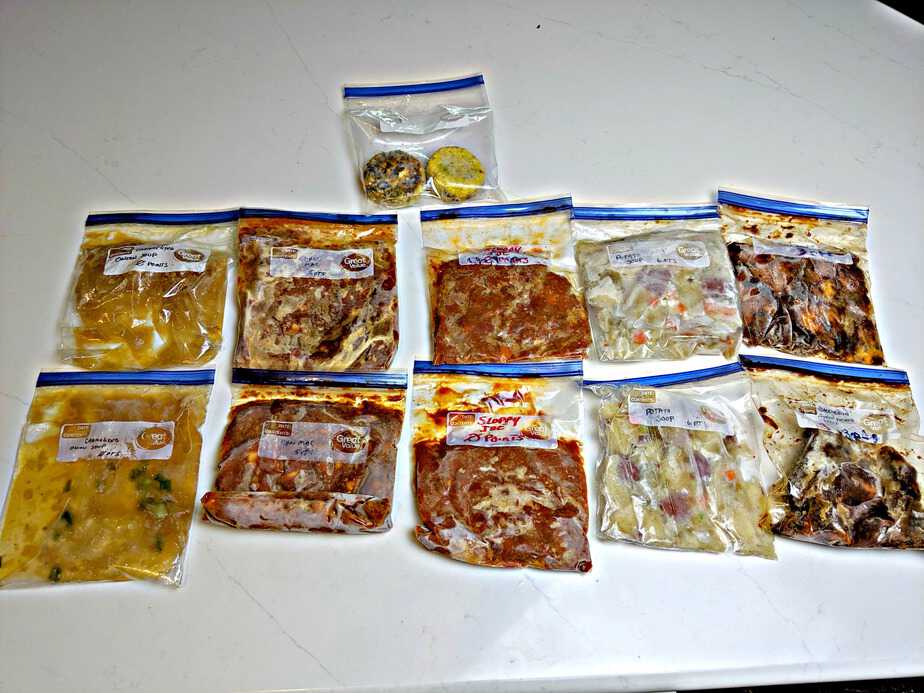 Freezer Meals
What is freezer cooking? Freezer cooking is making all of your meals for the week or the month all in one or two days. You then freeze each meal and when you are ready to eat it you thaw it out, reheat it, and enjoy. Freezer cooking is an excellent way to stay on track with Weight Watchers as well as making the daily cooking of meals and clean-up much easier. How does it help with tracking points? When I am cooking the meals I calculate the points, then I separate out each serving and write the points on the bag and into the freezer it goes. When I am ready to eat dinner, I take out a meal and enter the points into the app and I am done. I have already done all of the work of calculating the points so I don't have to do that step again.
Weight Watchers not working?
Read about my (successful) Noom experience!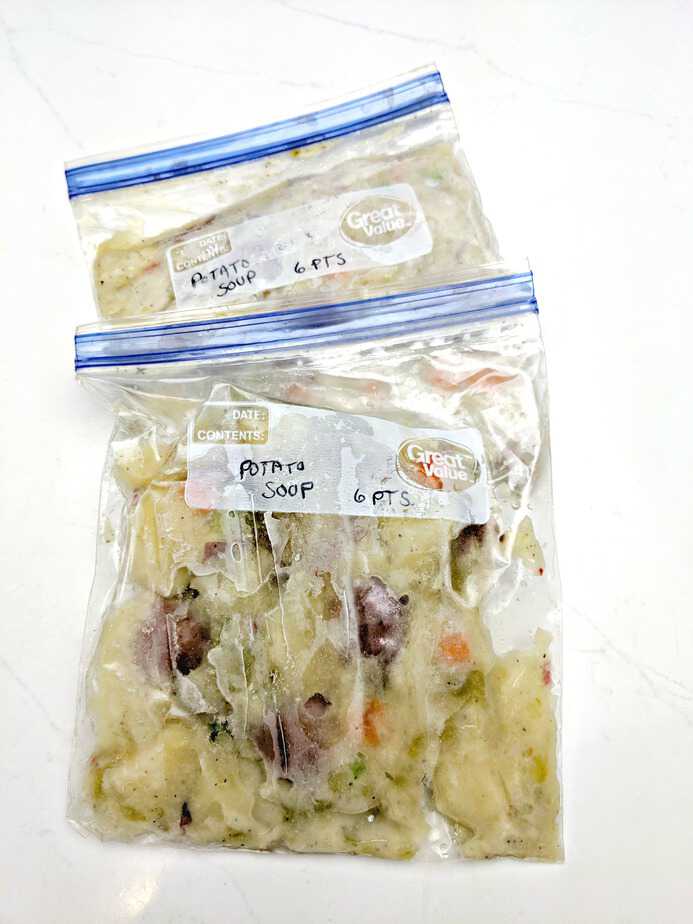 Weight Watchers Frozen Dinners
I meal prep and cook on Sundays. Sundays are easier for me and my schedule but you can fit it into your schedule wherever it works best. I figure out my meal plan for the week and get the ingredients together on Saturdays in case I have to go buy anything. On Sunday I start cooking and with the Instant Pot or Ninja Foodi, the cooking process isn't an all-day affair anymore. Just a few hours in the kitchen and a week's worth of meals are in the freezer. If you want you can meal plan for the month and cook it all on the first Sunday of each month. You have now freed up a lot of time for enjoying your family and made staying on track easier by calculating all of your points for the month or week in one day. If you are using your weeklies, or if you have a snack during the day, you can add snacks in as you go. Snacks are easy to track and add to the app on the go.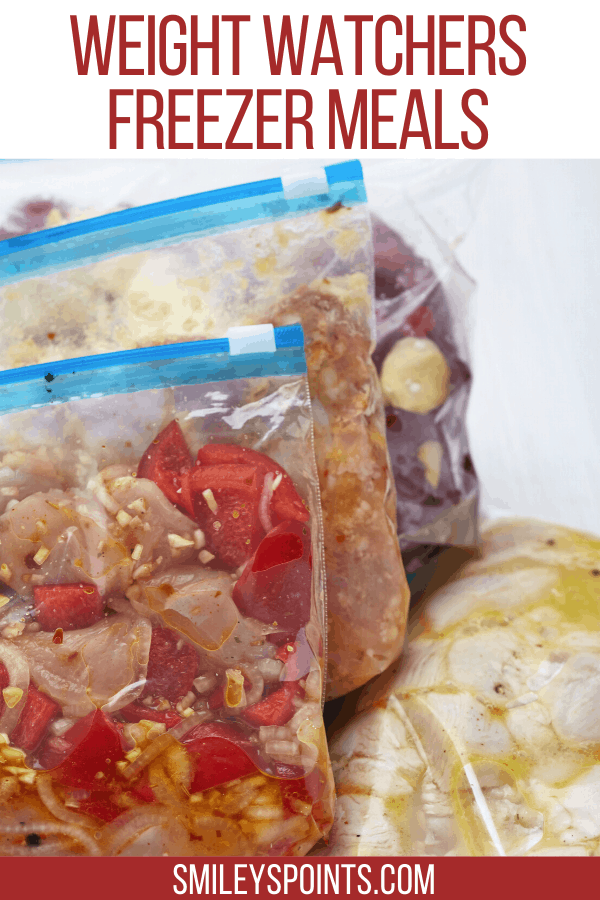 Links to the Meals Shown
Sloppy Joe 0 points
Chicken and Wild Rice Soup 2 points
Air Fryer Egg Souffle 0 points
Baked Potato Soup 6 points
Instant Pot Saucy Chicken 0 points
Caramelized Onion Soup 0 points
Chili Mac 5 points
Turkey Meatball Soup 0 points
Instant Pot Beef Stew
More Helpful Links
23 Point Meal Plan Week 1
23 Freestyle points Meal Plan Week 2
Cheddar Bay Biscuits
Chili Cornbread Casserole
Low Point Alcohol Drinks
PIN IT TO SAVE FOR LATER! 🙂