Chicken Broccoli Mac and Cheese
Want a meal that is filling, easy to make, and takes no time at all? You have found it with my Chicken Broccoli mac and cheese. I was off tending to my mom and my wife wanted to make dinner for me. If you know her at all, you know she doesn't really cook. She looked in the cabinet and decided she wanted mac and cheese, but knowing that isn't the most WW friendly option, she had some work to do.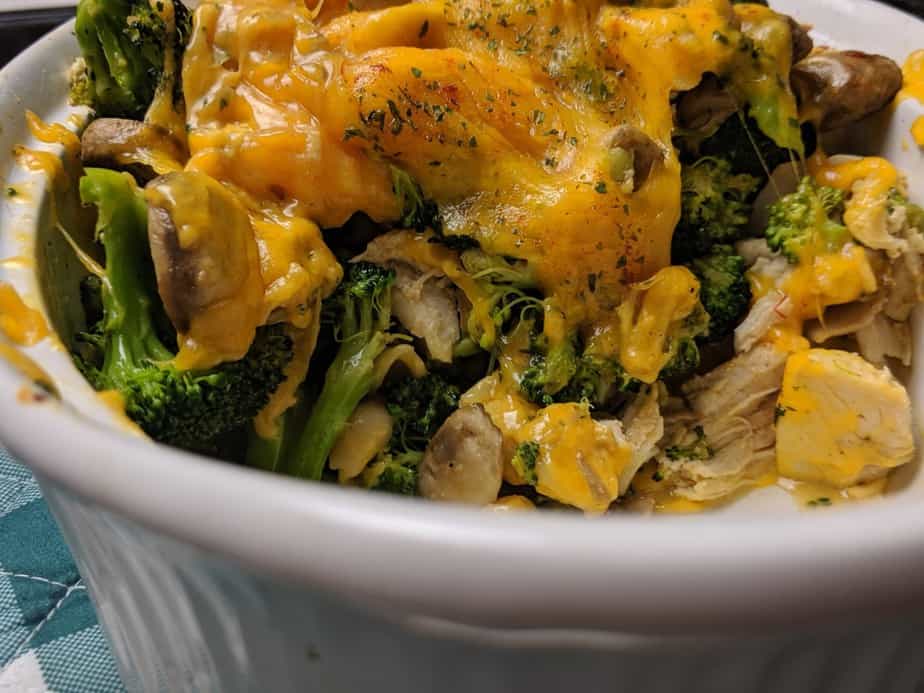 BLUE PLAN: 4 Points

GREEN PLAN: 5 Points

PURPLE PLAN: 4 Points
Chicken Broccoli Mac and Cheese
We are working on staying within our points and maintaining through the holidays. To stay on track, we have created a meal plan and bought a few extras to have in case we want to deviate from the plan a bit. We all know Mac and Cheese is high in points. 11 points per serving to be exact. With 3 serving per box, my wife had to be creative for this to fit within our daily points. 11 points for 1 serving is too high for either one of us because we are on track to meet our goals and we don't want to mess that up.
Broccoli Chicken Mac and Cheese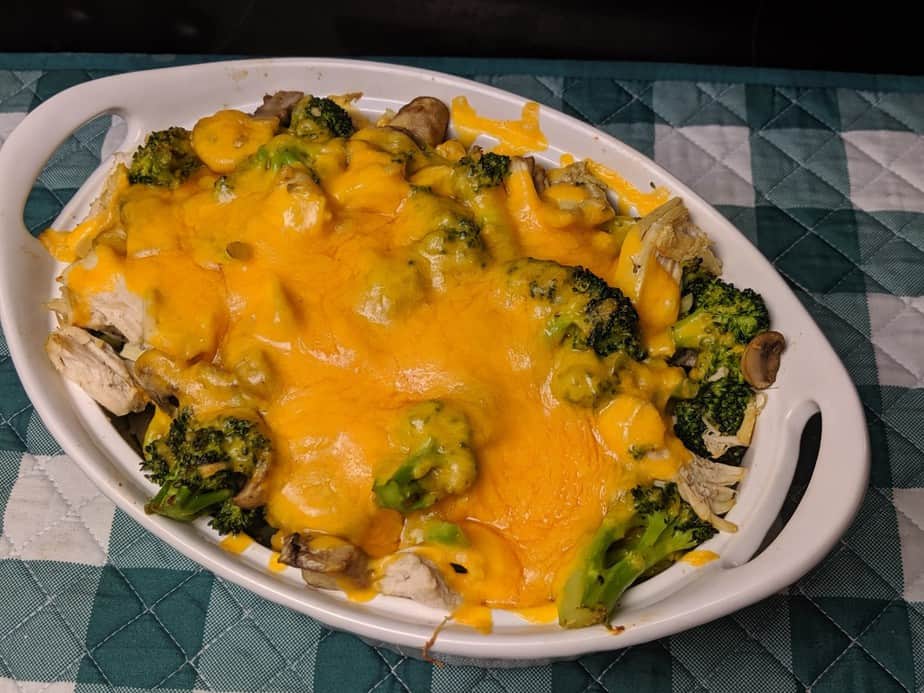 This meal is one such deviation. So if you are looking for easy low point meals. That doesn't require a lot of prep or cooking time again you have hit the right page. My wife saw some broccoli in the fridge and put it together with some leftover chicken from the Instant Pot, and she created a low point meal using a higher point ingredient. She is amazing and a genius.
Weight Watchers Meal Hacks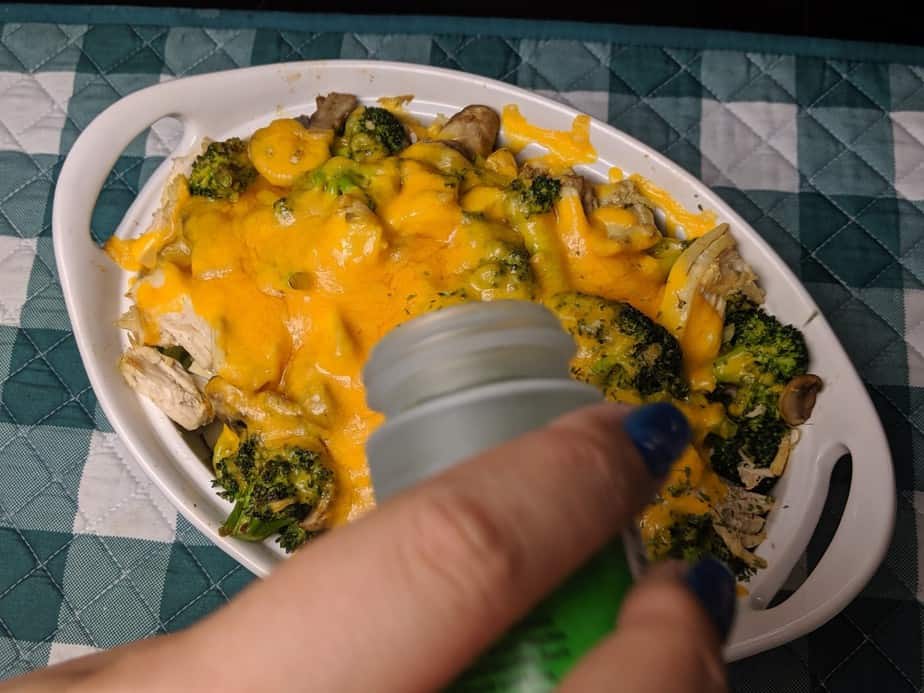 Ok, I know you are dying to know, What did she do to make an 11 point per serving meal lower in points. How do you even do that and it still taste delicious? I am going share with you a hack that is sure to help you stay on track and make quick almost fast-food meals at home with little effort and less clean-up.
Use Zero-Point Foods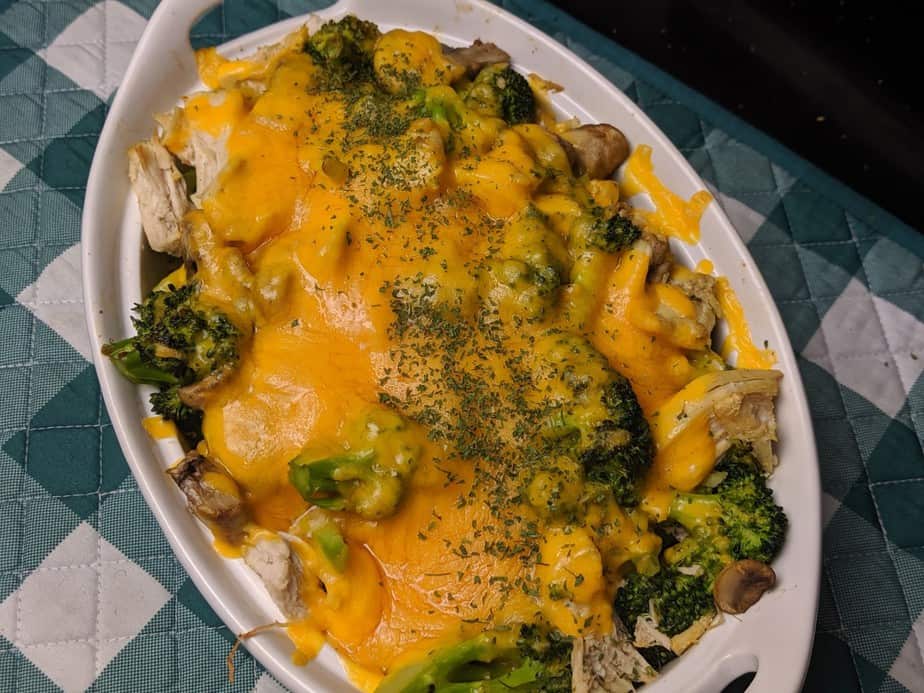 My wife added chicken and broccoli to our mac and cheese and just about ..doubled the amount it made. That's right we doubled the amount so instead of the mac and cheese being 33 points for 3 servings we got 6 servings making it 4 points per serving. We split the mac and cheese up into 6 servings instead of 3 by adding zero-point foods that were full of protein as well as vitamins and nutrients. The protein helped to keep us feeling full well into the night (no snack needed tonight) and we snuck a veggie in there too 🙂
Mushrooms
Bring on the 'shrooms! now that our meal is loaded with protein we added some mushrooms which made this meal go from wow to hearty, delicious and WOW. Adding the mushrooms gave this meal a little more substance and it really did help us to feel full longer than a carb-loaded meal would have. 🙂
Healthy Frozen Meals
Now you know how we used a few items from the grocery store and make a meal in no time flat. The total cooking time was 20 minutes. The chicken was already cooked during meal prep on Sunday. So she sauteed the broccoli and mushrooms made the mac and cheese in pot at the same time she was cooking the broccoli, added the broccoli and mushrooms to the mac and cheese threw them in the casserole dish with some fat-free cheese sprinkled on top baked for 15 minutes. From fridge to table in 20 minutes flat and clean up was a skillet and a baking dish (we ate on paper plates)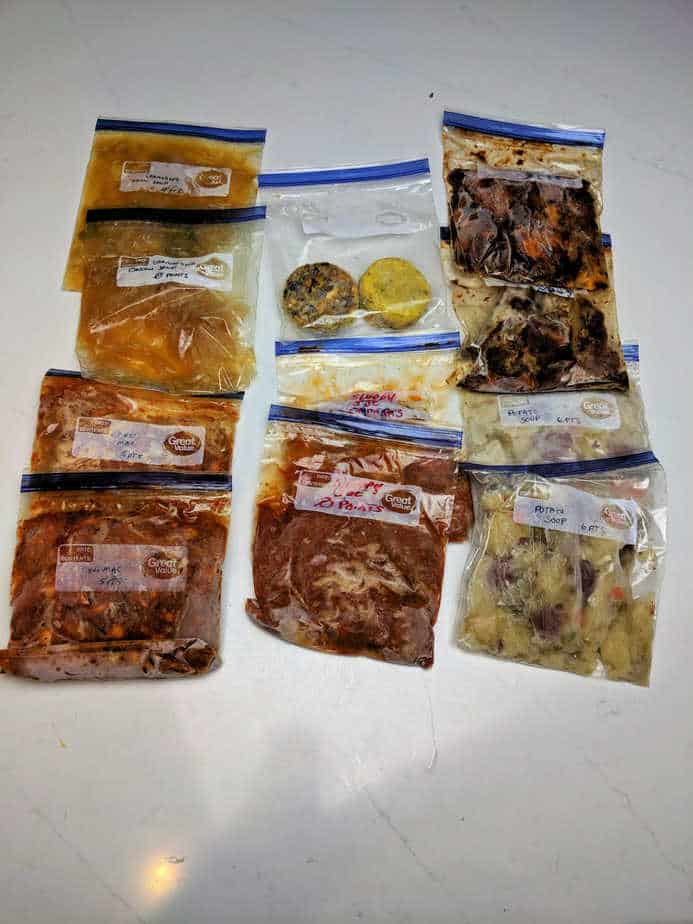 I meal plan ahead of time and freeze meals to make them easy to pop into the microwave and reheat. I write the points on the bags before freezing them as this helps me to track my food and stay on track. Cooking freezer meals saves me time and money. It saves time because I do all of the cooking on Sunday. I don't have to cook as much during the week. Freezer cooking saves money by making it easy to grab a meal when you are on the go. Come home pop one in the microwave and by the time you have changed clothes to head to your next event your meal will be ready too 🙂
Still out of time?
If you have to grab something on the go or you have to resort to a microwaved meal, I would suggest scanning your meals while you are in the store buying them. Once you get home write on the box they come in how many points they are. This way you can see the points at a glance and track them without taking up more of your already limited time.
You can buy frozen packs of vegetables and make meals from those to save you time. We buy already made cauliflower rice, vegetable medleys and sometimes we may pick up a frozen pizza. They have pizza in the frozen section that is made with cauliflower rice which helps to keep the points down and it still tastes great.
Print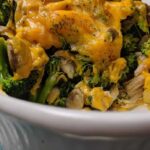 Chicken Broccoli Mac and Cheese
---
1 cup of Broccoli Florets
1 cup fat-free shredded cheddar cheese (zero pts per 1/4 cup)
2 chicken breasts shredded (about 1 cup shredded)
1 cup of mushrooms chopped
1 box of macaroni and cheese (Great Value thick and Creamy) (23 points)
---
Instructions
Pressure cook chicken in the Instant Pot for 15 minutes (mine was pre cooked)
Saute broccoli and mushrooms in a skillet
Cook macaroni and cheese per box instructions
Add all ingredients to a baking dish cover with shredded cheese
Bake for 15 minutes
Serve and enjoy  
Notes
makes 6 servings
4 points per serving
My wife used real cheese not realizing the points! The recipe as is uses fat-free cheese for only 5 points per serving.