I Made Cinnamon Rolls Out of Cauliflower Gnocchi from Trader Joe's and This is What Happened
When I learned about cauliflower gnocchi from Trader Joe's, I was a bit behind the curve (as usual), but was excited to try it out nonetheless. It sounded like it would make a great side dish or pasta replacement. My wife, always the sweets lover, asked me to make cinnamon rolls instead. Cinnamon rolls. Out of cauliflower. Yeah, you read that right. You can imagine the look I gave her, because it was hard enough to imagine cauliflower replacing pasta. But cauliflower replacing cinnamon rolls? I don't think so.
You know the saying, though: happy wife, happy life. So here we are. I made cinnamon rolls out of cauliflower gnocchi and I want to share my story so you don't make the same mistake. Just kidding, they weren't terrible, but (spoiler alert) they definitely weren't great. Don't worry, I have a solution for healthy cinnamon rolls (that taste good!) at the end of this post. 😉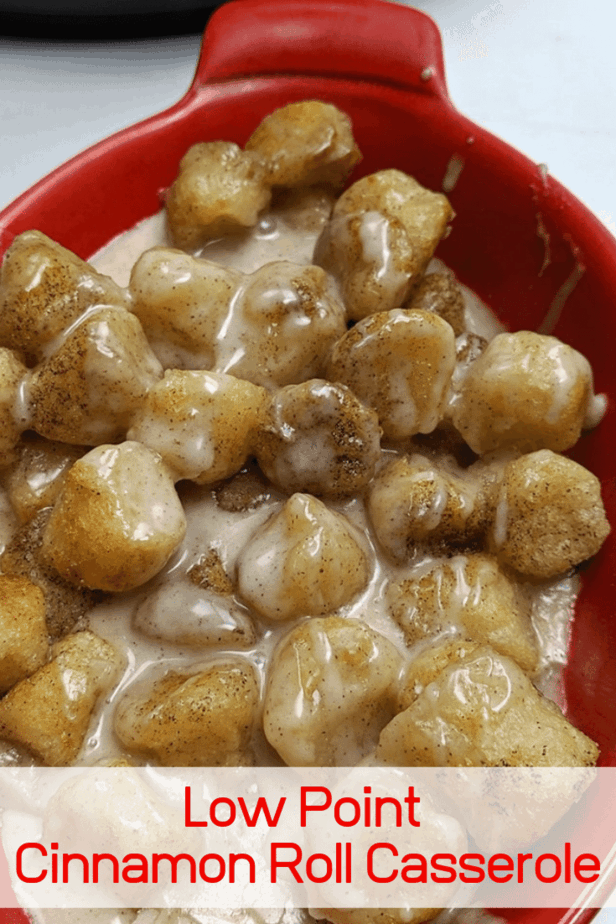 Cauliflower Gnocchi From Trader Joe's
Trader Joe's is one of my favorite stores to shop at. There are so many Weight Watchers friendly foods there, it's insane! When I saw the cauliflower gnocchi, I knew I needed to stock up. It's 4 points for a hearty 1 cup serving. Each bag has 2.5 servings. Cauliflower is filling, without tons of carbs, so it's a great option for those of us who are watching our points! If you're doing low carb Weight Watchers, this will work for you as well. 22g carbs in 1 cup of cauliflower gnocchi, compared to 43g carbs in a cup of pasta. Now there is an argument here because you wouldn't eat a cup of pasta, but it's easy to eat a cup of this cauliflower gnocchi. So it isn't a perfect substitute but it's a way to mix things up.
How to Make Zero Point Cinnamon Roll Icing
Even though the cauliflower cinnamon bites were somewhat of a flop, the cinnamon roll icing was a big win. It's zero points thanks to Jordan's Skinny Syrups and Swerve powdered sugar, and something we will definitely be using with other dessert recipes in the future.
To make cinnamon roll icing, you simply mix Swerve powdered sugar with Cinnamon Roll syrup. See the full recipe for zero point cinnamon roll icing here.
How to Make Cauliflower Gnocchi
There are many ways to use cauliflower gnocchi. It can be used as a potato or pasta substitute in most dishes without missing the real thing. I love cauliflower and even make buffalo cauliflower for the family on a regular basis. I feel confident it can be used in desserts, too, but you've gotta add the right flavors and get the gnocchi crispy. Soggy gnocchi is disgusting. That's why we use the Air Fryer.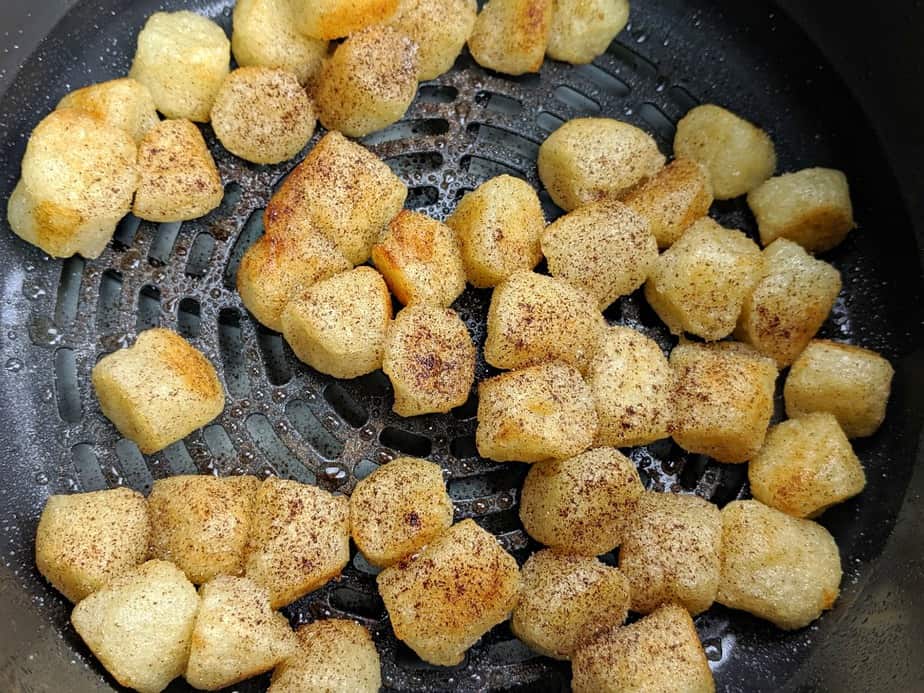 Start by sautéing the cauliflower gnocchi on Medium-High for about 6 minutes. Sprinkle with cinnamon and Splenda. Then, transfer to the Air Frying basket if you have a Ninja Foodi. If you don't, you can cook these on the stove then transfer to the oven.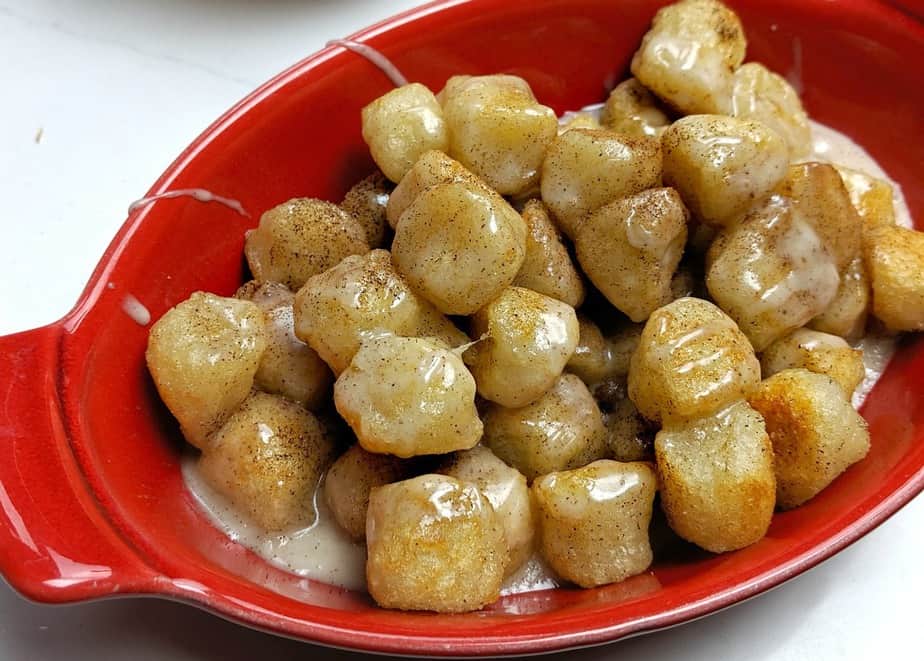 The cauliflower gnocchi looked delicious, was nice and crispy, and the texture was great because of the Air Fryer. They don't taste bad but they don't taste great. They aren't a sufficient substitute for actual cinnamon rolls.
Healthy Cinnamon Rolls
Is there really such thing as "healthy" cinnamon rolls? Yes, yes, and yes! My theory is any food can be healthy as long as it's eaten in moderation. Of course, we don't need desserts and such, but what's life without a little bit of sweetness?
The Honest Verdict:
If I'm going to spend points on a dessert, it better be delicious. This isn't an awful way to eat cauliflower by any means but it isn't the first option either. There are much better options out there for healthy cinnamon rolls.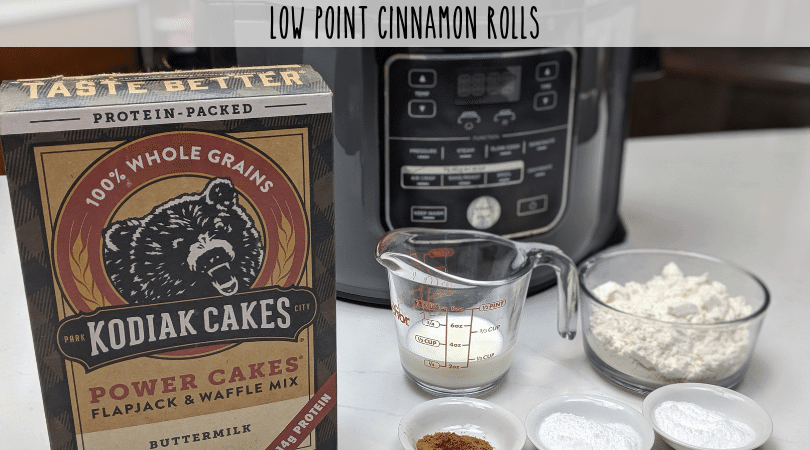 As I promised I have a solution for healthy cinnamon rolls that actually taste great:) My Easy Healthy Cinnamon Rolls will have you smiling in no time and the kids will love them too. Make sure you make extra because these babies go fast. I made some while the little one was at school when she got home they disappeared. So next time I am freezing some before she gets to them 🙂