My Instant Pot Broccoli and Cheddar Soup made the kids happy, the wife happy, and it's an easy way to cook dinner while staying on Weight Watchers.
Instant Pot Broccoli Cheddar Soup with Chicken
I had never heard of an Instant Pot until a few months ago, but now I use ours several times a week! This Instant Pot Broccoli Cheddar Soup has shredded chicken in it, which makes it a completely different soup than you're used to – all while giving the comfort of that broccoli cheddar soup we all know and love. Serve with 1 point healthy Cheddar Bay copycat biscuits.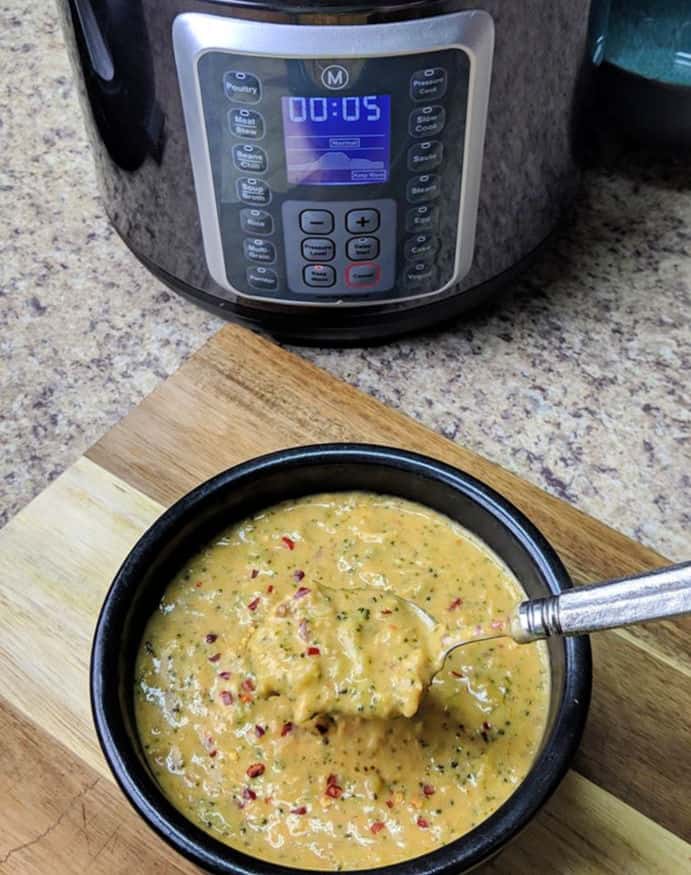 Instant Pot Broccoli Cheddar Soup with Chicken
You can obviously skip the chicken in this recipe but it's zero points, so why not add the flavor, protein, and texture? Also, I hate carrots in my broccoli cheddar soup so you won't see them in this recipe but you can add them (they are zero points, too).
BLUE PLAN: 3 Points

GREEN PLAN: 4 Points

PURPLE PLAN: 3 Points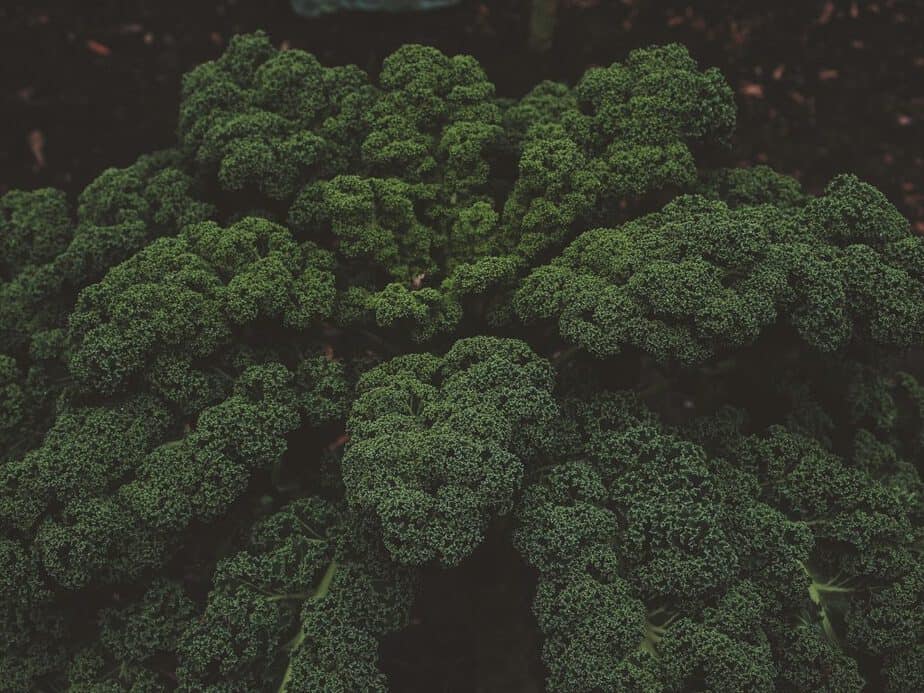 Is Broccoli Good for You?
Broccoli is a nutritional powerhouse full of vitamins, minerals, fiber, and antioxidants.
The antioxidant content of broccoli may be one of its main attractions. Antioxidants are molecules that stop or neutralize cell damage caused by free radicals. What does this mean for you? It means less inflammation in your body. Inflammation is the cause of so many other problems to include arthritis. A diet that includes antioxidant-rich foods, such as broccoli, will help reduce inflammation in your body. Antioxidants also provide a great boost to your immune system.
Health Benefits Of Broccoli
So a quick breakdown of what 1 cup of raw broccoli has to offer. These are based on the recommended daily intake which is governed by the Food and Nutrition board. Here we go, 2.6 grams of protein, Yes that's right protein. .3 grams of fat, 2.4 grams of fiber, we all need more fiber in our diets, 135% of the recommended daily allowance of vitamin C 135% wow that's like half an orange! Moving on 11% of vitamin A, which is important for normal vision, the immune system, and reproduction. Vitamin A also helps the heart, lungs, kidneys, and other organs work properly. 116% of vitamin K , which helps with blood clotting, bone metabolism, and regulating blood calcium levels. Whew, broccoli has a lot, and we aren't done yet. Let's speed this up a bit, broccoli also contains vitamin B9, Potassium, Phosphorus, and Selenium.
Ultimate Instant Pot Guide
How to clean your Instant Pot
Weight Watchers Note: If you use regular shredded cheese, this is 10 Freestyle SmartPoints per serving. If you use fat-free shredded cheese, it still melts just not as well, but it's only 2 Freestyle SmartPoints per serving. Each serving is about a cup. 11 Points for the entire batch.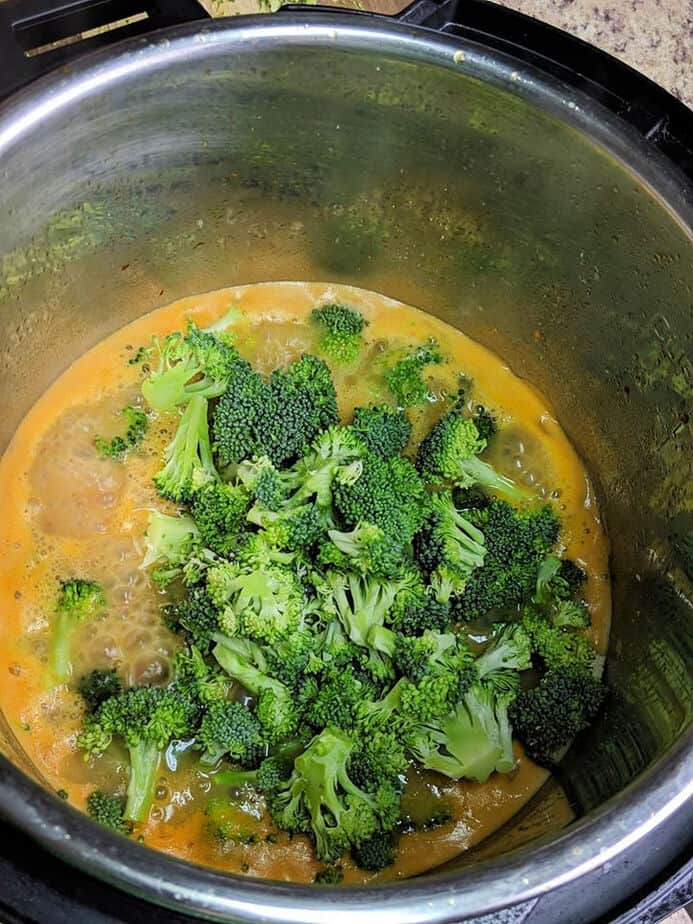 For a tasty variation add chili garlic sauce instead of the garlic cloves, saute as stated in the directions.
Print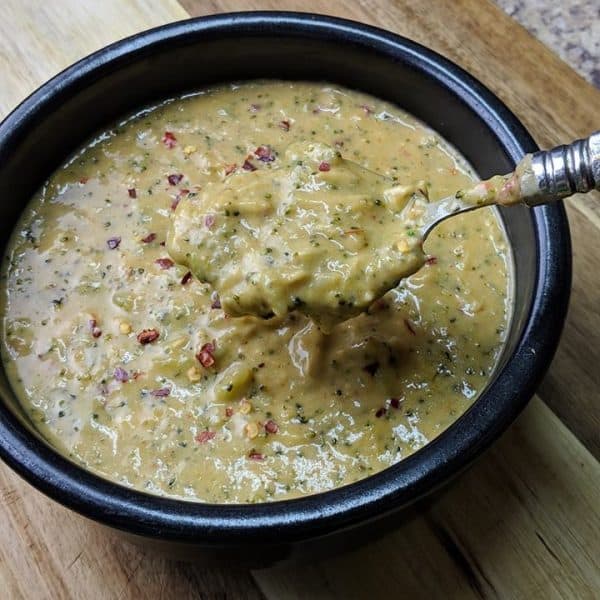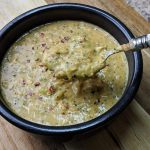 InstantPot Broccoli Cheddar Soup with Chicken
---
1

medium onion finely diced

2

cloves garlic, minced*

1 tsp

vegetable oil

1/4 cup

tapioca flour

3 cups

vegetable stock

6 cups

broccoli florets or

3 cups

of fresh broccoli chopped

2

chicken breasts cooked and diced

1 tsp

smoked paprika

1 tsp

dijon mustard

3 cups

fat-free cheddar cheese shredded

1 cup

skim milk
salt and pepper to taste
---
Instructions
Press the saute button on your instant pot and add garlic (or chili garlic sauce), onion, and vegetable oil saute for 2-3 minutes or until the onion is caramelized.
Stir in the flour and let it cook for 30 sec.- 1 min.
Stir in broth and continue to mix until no lumps remain.
Add broccoli and chicken. Set Instant Pot to high pressure and cook for 8 minutes
Do a quick release be careful, I move the lever slowly until it is barely open and let it release the pressure that way.  Open the lid and turn the pot off.
Add in paprika, dijon mustard and stir until well mixed
Stir in cheese until melted add milk and continue to stir until mixed thoroughly.
Salt and pepper to taste
Notes
3 BLUE POINTS (Freestyle) for 1 serving, if divided into 6 servings (about a cup a piece).
PIN IT! 🙂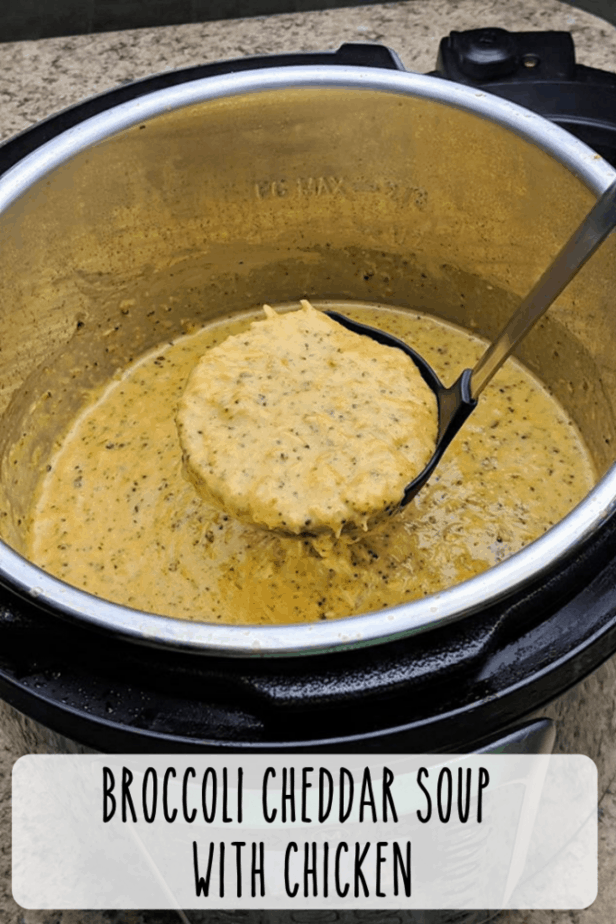 RELATED: Instant Pot Weight Watchers Recipes