Apple Pie Pinwheels will satisfy your sweet tooth and with my new recipe, you will be able to indulge and stay well within your points. I enjoy sweets they are my weakness, but I don't enjoy the weight I have gained from eating them. I have found a few products that allow me to eat sweets without the guilt of cheating. With the Weight Watchers Freestyle Program I never have that guilt. I love apples and using them in my meals. I have made apple pie pork chops and Apple Pie Cups. It is amazing the flavor apples can lend to different dishes.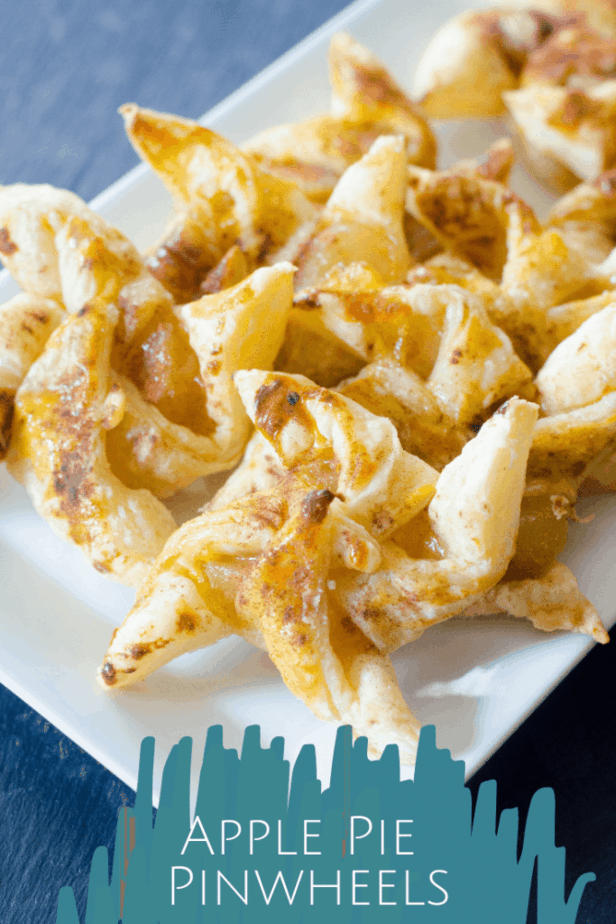 Apple Pie Pinwheels
BLUE PLAN: 2 Points

GREEN PLAN: 3 Points

PURPLE PLAN: 2 Points
Apple Pie Pinwheels are a delectable treat for your eyes and taste buds. They look and smell amazing, but we all know looks aren't everything they have to taste as good as they look and these pinwheels will not disappoint. The cinnamon and sweetener on top truly make these a treat that the kids and hubby will ask for time and time again. You have seen these in bakeries and pastry shops. The pastries that are available commercially may contain ingredients you do not want. When you make them from home you know exactly what goes into them and you can make them healthier.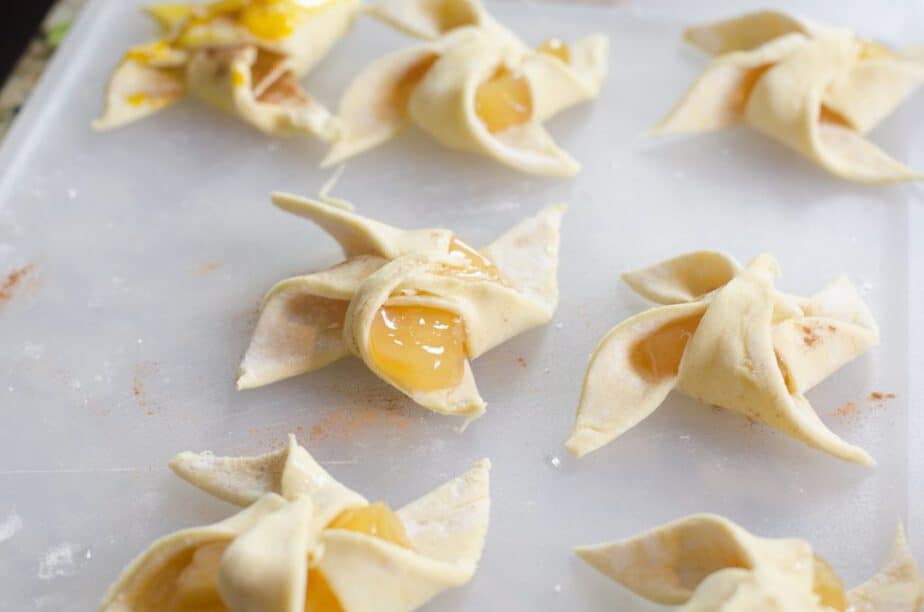 Fresh vs Frozen Apples
I always recommend using fresh instead of frozen or canned products. In my opinion, fresh tastes better. I used a can of apple pie filling in this recipe to speed up the process. Canned or frozen products do save quite a bit of time during preparation. I believe you get the best nutrition from fresh produce, but a lot of it depends on how you cook it. If you want to make your own apple pie filling, check out the recipe I found on Spend With Pennies. It is quick easy and delicious 🙂 Watch the points and use a 0 calorie sweetener instead of sugar.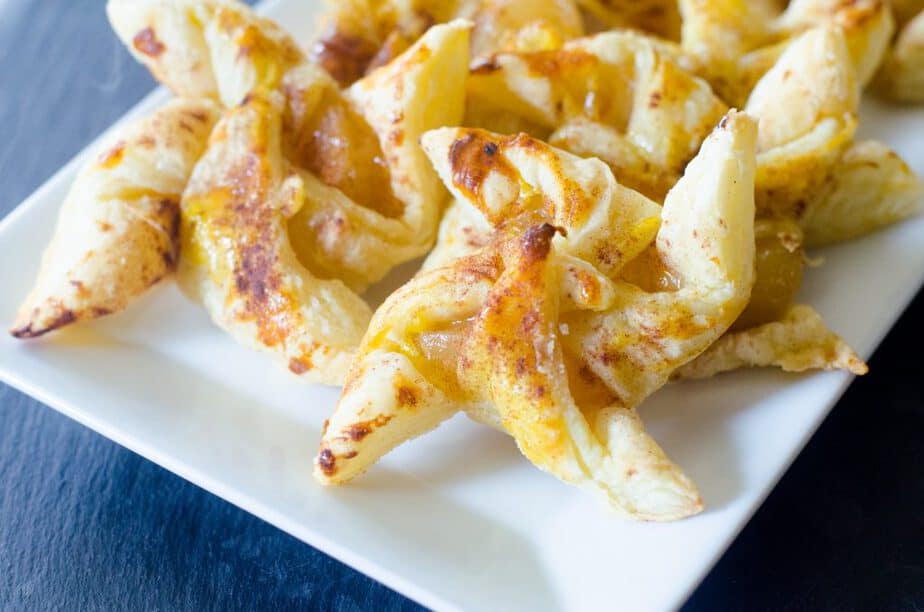 Weight Watchers Desserts
One of the best features of Weight Watchers is you get to eat what you want. I can have dessert. No other diet works the same. Most diet plans will all but eliminate sweets from the menu and expect you to still be satisfied. I don't think so! I love my sweets and now I can have them (in moderation) of course. I love creating recipes and My Apple Pie Pinwheels is no exception. So if you are looking for a delicious dessert that is low in points and will not send you soaring over your daily points, you have found it here. Apple Pie Pinwheels make a great addition to my 23 point day meal plan to round out the day. I left some room in there for recipes like this 🙂 Looking for some snack ideas? I have a list of Low Point Snacks you are sure to love.
Print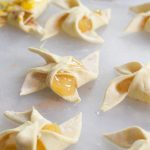 Apple Pie Pinwheels
---
Description
Weight Watchers Friendly Apple Pie Pinwheels
---
1 sheet puff pastry; not frozen but cold.
(7 points)
2 cups Wilderness Country apple pie filling no sugar added (7 points) 
3 tablespoons cinnamon
2 eggs
parchment paper
---
Instructions
Preheat oven to 400 F degrees.
Make sure to have your puff pastry not frozen but still cold. Directions for this are on the box.
Cut pastry into 2 1/2 inch squares.
Cut an angle from corner to center leaving some not cut in the center. Do this on all four corners.
Place apple pie filling into the center.
Fold one corner of the bottom triangle over to the left and rotate this skipping every other one to look like a pinwheel.
Top with egg yolk and cinnamon.
Bake at 400 F from 9 to 11 minutes.
Watch the pastry. Once it is light golden brown it's done.
Notes
Optional: May top with more cinnamon or powdered sugar.