What's New With Weight Watchers 2021, WW+
This question has popped up in my Weight Watchers group over and over again:
Is Weight Watchers changing in 2021? Yes and no!
What's the 2021 Weight Watchers plan? Let's talk about that now!
NEW: WW has changed AGAIN! Check out the WW 2022 changes here.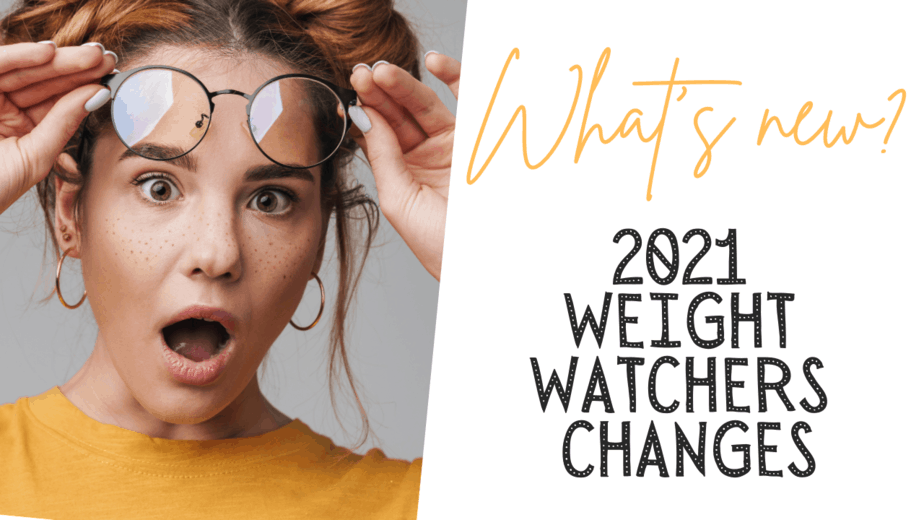 ---
"Healthi formerly iTrackbites is an alternative to Weight Watchers. "

---
Weight Watchers 2021
Don't worry! As far as we know, myWW (formerly Weight Watchers) has made plenty of changes in recent times, and they don't plan on changing the way we track points for 2021. However, a few changes are being made, so let's talk about those.
First, you'll need to update your ww app if you want to see these changes and updates.
New WW+ app changes for 2021
The myWW+ program was nearly three years in the making. They took the myWW program you know and love and added new tools designed to make weight loss easier – all backed by science. By making the program even more personalized, myWW+ provides more accountability and more support than ever before.
Your Weekly Plan. This allows you to meal plan! You can choose from family-friendly meals, vegetarian meals, meals for one, and more. This is a very helpful improvement!
What's in your fridge? The WW+ app helps come up with recipes based on what you already have on hand. This means no more daily trips to the grocery store when you find a new WW recipe to try! Simply plug in what you have, and WW+ gives you some recipe ideas.
Barcode scanner. This is still there! That is one of my favorite features so I'm glad it's still there.
Weekly check-ins. This is where you can check in and add your weight each week. Then, you'll see "what worked last week" and a look ahead at next week.
Sleep tracking. You can now track your sleep right in the app!
Hey Siri feature. Hands-free tracking with Siri! "Hey, Siri. Track banana bread."
Personal assessment. WW added an assessment with the last big changes, but this is a little different because it's more personalized. Looking for a simple assessment to figure out which color plan you should be on? I have a free one here.
Streamlined recipes. Whether you're searching for "quarantine baking" or "easy chicken recipes", WW+ has you covered.
5 minute coaching. Connected with Headspace, WW+ now has sections to help you manage your eating, setting intentions, and more. This is a wonderful addition! myWW has worked hard to change the mindset from "lose weight" to "overall wellness".
Restaurant finder. If you didn't make a plan ahead of time, the restaurant finder will help you find a delicious restaurant to eat at that won't break your points bank!
Fitpoints update. New way to view your FitPoints that helps you move more and find workouts you love!
WW+ has a new, sleeker interface with lots of helpful updates! While the WW program isn't changing, these additions have definitely taken it up a notch. I use iTrackBites instead of WW but if you're still using WW (and paying lots more than iTB), enjoy these new features.
If you're doing well with Weight Watchers, I'm happy for you!
If you are struggling, let me offer some solutions that have worked well for me:
Weight Watchers Plan Options
Problem: I'm not sure which myWW plan is right for me.
Solution: Take this free assessment to see which plan will be best for your lifestyle! 🙂 Then, find a comparable plan on Healthi formerly iTrackbites and save a fortune.
Weight Watchers Cost
Problem: Weight Watchers is too expensive.
Solution: Healthi formerly iTrackbites has comparable programs (and more!) for a fraction of the cost. Read more about my experience with iTB here.
Weight Watchers feels Restrictive
Problem: I'm sick of tracking everything I eat!
Solution: Try noom! You still track but you're tracking metrics besides points and it's not as strict. I absolutely LOVED trying noom and got great results, and many of my friends have seen AMAZING results with noom as well.
Be sure to grab my free 7 day guide to getting started with noom.
Weight Watchers Isn't Working for me!
Problem: Weight Watchers isn't working. I can't lose weight!
Solution: Try a Zero Point Day to restart your plan and get back on track!
I have cheat sheets for EACH plan! These cheat sheets have the zero point food list as well as calories, carbs, and serving size for each food! Yes, it took me forever to put them together… but now they're perfect for saving and printing! 🙂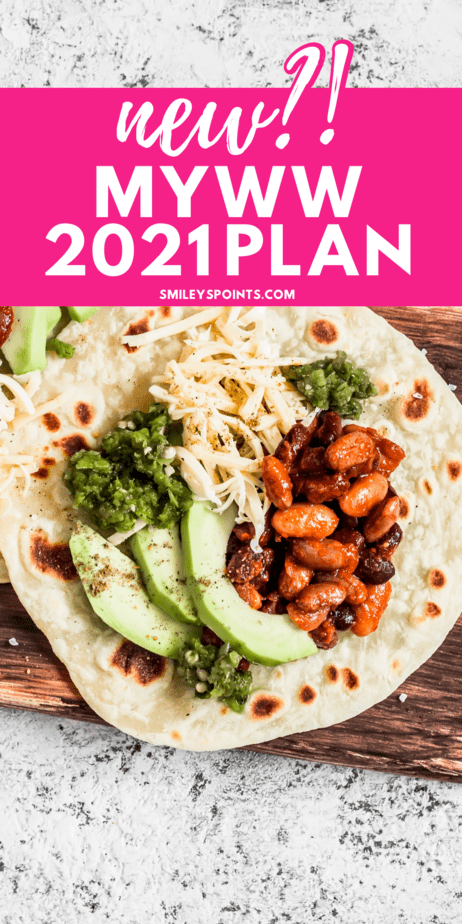 Have other struggles with weight loss?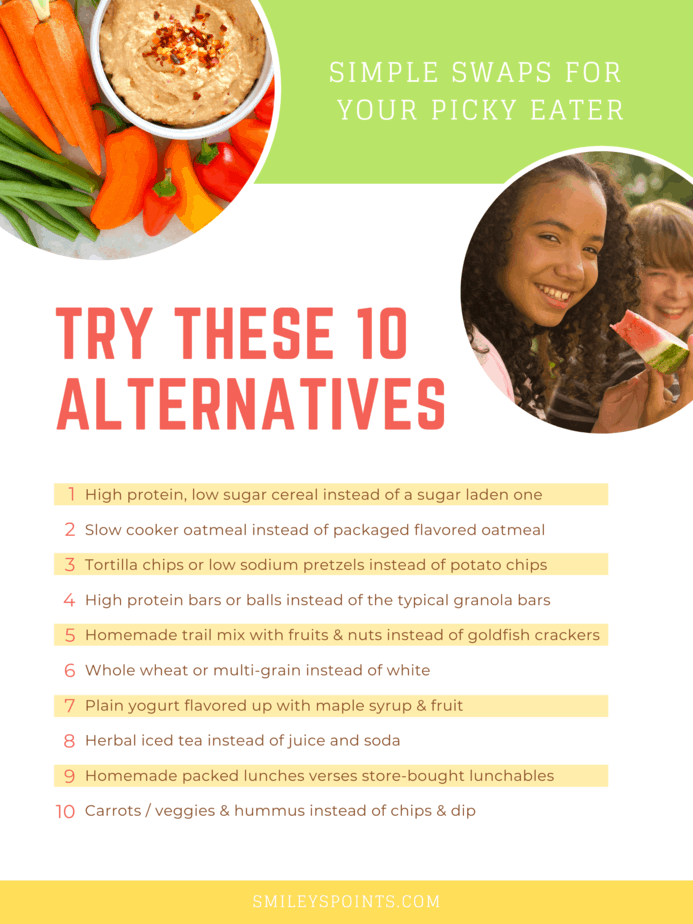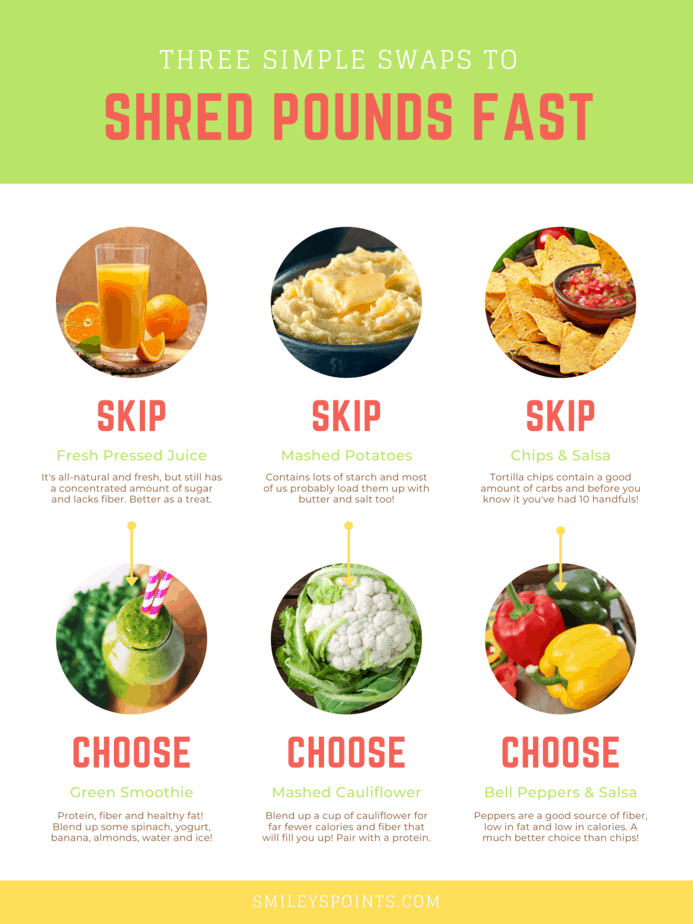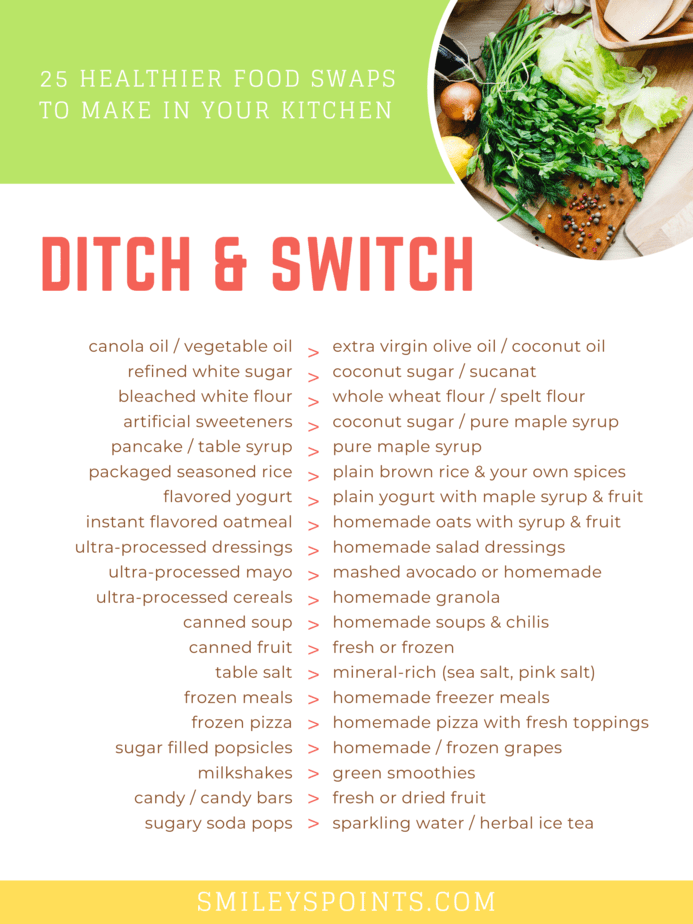 Leave a comment below and I'll find an answer for you!