My goal with the Noom Guide is to answer any questions you may have about weight loss with noom. My wife had thyroid cancer and after she had a thyroidectomy, WW stopped working for her. I tried Noom to see if I liked it, before she tried it. I lost quite a few pounds – and the big news is, so did she!
We are believers in the noom program and I wanted to share some info like what is noom, how much noom costs, what you eat on noom, and more. If you have other questions, leave them below in the comments and I will answer them or find an answer for you. 🙂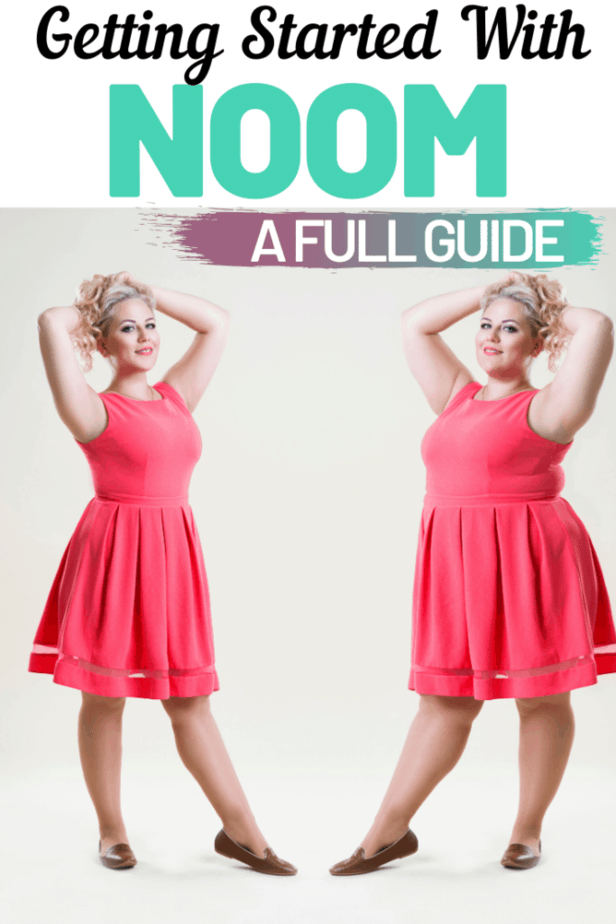 I lost 10 pounds in a month with noom (see my full noom review here) and my wife saw positive results as well, which is HUGE for someone with thyroid issues!
Noom Getting Started Guide
The first step to getting started with Noom is to learn their "traffic light" system for foods. Green light foods are mostly vegetables and whole grains, with some non-fat dairy allowed. These are foods you can eat in larger portions. Yellow light foods are ones you should eat in smaller portions. Red light foods are foods that should be limited.
Red light foods make you stop and think, "whoa, do I need this?" Sometimes the answer is "YES!" and you eat it. Other times, you realize you haven't been drinking water or getting up and being active, so you should probably be more careful with the Red light foods.
Remember: Go, Slow, and WHOA!
The Noom app also tracks your calorie intake. This ensures you stay on track and meet your daily goals.
What is Noom?
The noom diet isn't actually a diet at all; it is a mobile coaching app that aims to help you make behavioral changes in what and how much you eat. Through this psychological transformation process, you learn to distinguish between calorie-dense and light foods and work towards a calorie deficit.
Noom isn't just about calorie tracking, and you don't have to obsess over numbers of any sort, but you will have a calorie deficit each day which means weight loss!
How does Noom Work?
Noom is a weight loss coach, food tracking app, pedometer, and cheerleader all in one. This program is all about calorie-density: loading up on the least calorie-dense foods you can. We'll get into specifics later, but a few examples of calorie-dense foods would be lean meat, fish, and veggies.
The majority of your plate is going to be "green" foods – no, not just leafy greens. The green food list is quite extensive, much like WW's Simply Filling list.
Noom Portion Guide
Check out my free printable portion guide. It's for Weight Watchers, but it fits for Noom as well. Portion control is a critical component to weight loss with any program.
Noom recommends 1200-1400 calories for pretty much everyone. If you're a 6ft tall, 200+ pound man, you're going to be HANGRY. My wife is 6'2″ and 200+ pounds as well. It is not healthy for her to only eat 1200 calories. Keep this in mind when choosing the foods you eat. Noom's goal is to keep you on track with choosing the healthiest foods possible – getting the most bang for your buck, so to speak.
How Good is the Noom App?
WW has a great app so one of the BIG worries with switching to noom was … will I like their app? Let me tell you, I LOVE THE NOOM APP! Not only does their food database have more than 3.7 million foods listed, the motivation I get from my noom coach is second to none. My wife and I look forward to seeing what the next day of noom will bring for each of us!
Noom works with science and teaches you how to reformat how you think about food – and your life! The app is far more extensive than I expected for the price, with a noom coach by your side the whole way. Noom even sets a step goal for you each day and the noom pedometer tracks your steps for you.
Your noom coach will help you set goals each week. This awesome coaching app will ask how motivated you're feeling, then they'll give you an issue to think about and how to fit it into your life, and walk you through how to change your mindset about it.
The amount of time required to work the app every day is minimal. You get your motivation, track the foods, and go about your day.
Pssssst… Yes, you can sync your Fitbit or other fitness tracker to noom!
Traffic Light Diets
Noom is not the first program to use a "traffic light" approach, and surely they won't be the last. Traffic light diets are proven to work, and are pretty simple to follow. There is even a book about traffic light diets for kids. Obesity – even childhood obesity – is a huge epidemic in our country. The way to combat that is by teaching our kids (and ourselves) that eating healthy doesn't have to be boring!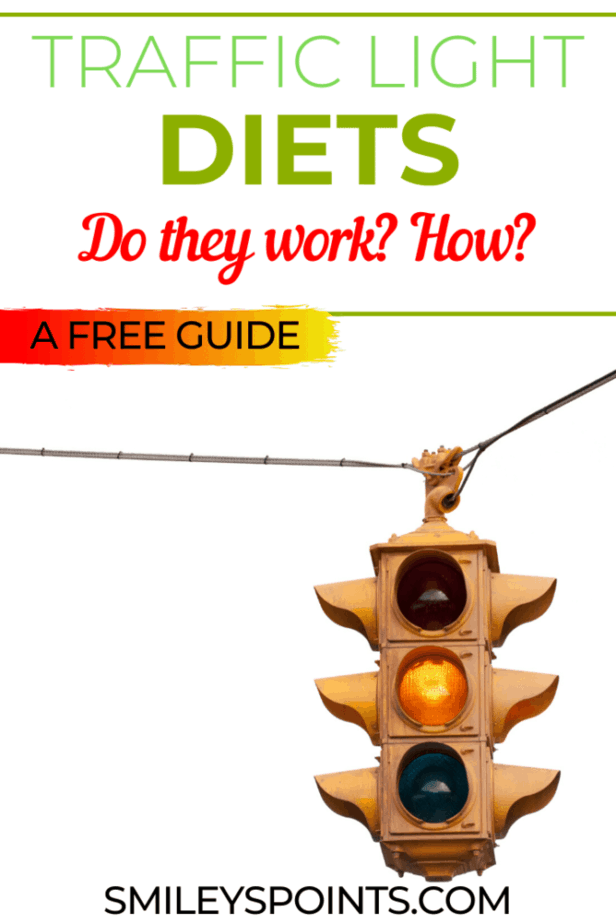 What do you eat on Noom?
A lot of people wonder what they're going to eat while following the noom lifestyle. They recommend you stack your plate up with water-rich foods, and making smart food swaps like eating grapes instead of raisins. A cup of raisins is 500 calories, while a cup of grapes is 62 calories.
Noom says your stomach doesn't know what you're eating, just how much. So if you eat a cup of chicken salad vs a cup of chocolate covered raisins, you're going to be fuller on the former but you're eating about 1/5 of the calories.
Noom's goal is to change your behavior and thought process about food. They help you with daily mini-articles about identifying social triggers, how to decode restaurant menus, portion control, and more. You eat real, unprocessed, whole foods based on a traffic light system.
Most diets follow the main principle of deprivation: keto deprives you of carbs (including fruits and some veggie!), while others completely deprive you of sugar. The reality, however, is that when we are told we "CAN'T" have something, we want it even more. We crave it. We need it. We dream about it! While restrictive diets may help some people, the rest of us don't have the desire to say "NO" to ourselves that often – but we still want to lose weight!
Green Foods
When you think of Green foods, think of Weight Watchers' Simply Filling Plan from back in the day. There was a list of 100-ish foods, and all were "zero points" – you could eat them until you were satisfied.
Green light foods are the healthiest foods in each food group. They're lowest in fat, sugar, and calories and highest in nutrients.
Some Green foods include but are not limited to:
fruits: bananas, apples, cherries, watermelon, strawberries, pineapple, tomatoes
veggies: leafy greens, carrots, broccoli, green beans
milk: skim milk, almond milk, coconut milk
etc: oatmeal, brown rice, whole grain pasta, potatoes, and egg whites
Yellow Foods
Yellow light foods are higher in fat, sugar, and calories than Green foods are. They're lower in healthy nutrients and should be eaten in moderation: 1 serving from each food group daily.
Some Yellow foods include but are not limited to:
Pancakes and waffles
Syrup
Noodles
Low-fat muffins
Flavored rice
Low-fat popcorn
Fruit Juice
Avocados
2% milk
Low-Fat cheese
Peanut Butter
Beef jerky
Turkey bacon
Low-Fat mayo
Ketchup
Low-Fat Yogurt
Low-Fat Crackers (here's a good list)
You may notice some of these foods are on the Zero Point list on WW. Like we've talked about before, I don't think Zero Point foods should really be zero points nor should they be "unlimited". Foods like eggs, black beans, etc need to be eaten in moderate portions. Zero Points does not mean zero calories. MANY people feel they're failing at WW because of the "unlimited" mindset of these Zero Point foods. Noom gets you back on track with portion control and mindful eating.
Red Foods
Red foods are the highest in fat, sugar, and calories and lowest in healthy nutrients.
Save Red light foods for special times; 1 or 2 from each food group, weekly. If you're following WW for Teens (Kurbo), you are allowed 30+ reds each week, to start. That number gradually goes down until you get to 14 reds allowed weekly.
Some Red foods include but are not limited to:
Biscuits and croissants
Doughnuts
Raisins
String cheese
Flour tortillas
Buttered Crackers or Popcorn
Bread sticks
Cobbler and Pies
High fat sauces (cheese or cream based, etc)
French Fries and Onion Rings
Potato Salad
Greens cooked in fat/grease
Creamed corn
Whole milk
Ice cream, full fat yogurt, pudding
Anything breaded and fried
Bacon, Sausage, Pork BBQ, Salami, Pepperoni
Candy bars, cookies, Little Debbie snacks
Free Noom Getting Started Guide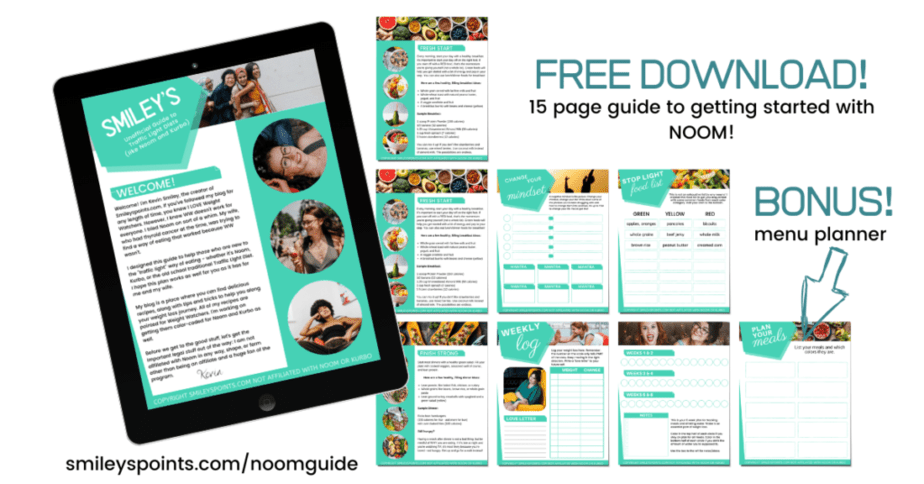 A few Noom Tips to Get You Started
Focus on whole, unprocessed foods. It's okay to have sweet snacks and coffee shop drinks once in a while, but be mindful of what you're eating.
Food is fuel. Think of eating as a way to fuel your body. Highly processed, sugary foods are not fueling your body. In fact, they make you tired… which means you move less!
Portion control is a must. We talk a lot about portions with Weight Watchers, because the #1 reason people don't lose with that program is the lack of boundaries with Freestyle. With noom, you still have freedom but not so much that you can go overboard every day.
Sample 7 Day Noom Meal Plan
If you need some sample meal ideas, keep reading for my 7 Day Noom Meal Plan! Noom sets a calorie goal for you in the app. Most users I've talked to report their goal is 1200-1400 calories daily. If for any reason you feel you need more calories than that, it's okay – just make sure your calories are nutrient-dense foods.
I eat a lot of the same things when following the noom plan but that is by choice. You can eat a different meal every day for a month if you want! I like my same "go to" options like boneless skinless chicken breast. It is a yellow food, but I don't limit my portions because, let's get real… nobody got fat by eating too much boneless skinless chicken breast. What you serve the chicken with is what matters. If you don't like chicken, swap it out for another lean protein.
Day 1 Noom Meal Plan
Breakfast: oatmeal (yellow) with strawberries (green)
Lunch: apple slices, orange slices, strawberries with fat-free yogurt as dip (all green) and a 5 ounce chicken breast (yellow)
Dinner: Tuna Salad (1/2 cup, yellow) with low-fat crackers (yellow) and raw veggies (green) with dressing for dip (color depends on dressing you use)
Day 2 Noom Meal Plan
Breakfast: Eggs (yellow) with whole wheat toast (green) and jelly (red)
Lunch: Leftovers – Tuna Salad (1/2 cup, yellow) with low-fat crackers (yellow) and raw veggies (green) with dressing for dip (color depends on dressing you use)
Dinner: 5 ounce chicken breast (yellow) on top of salad (green) with dressing (color depends on dressing – here are my favorite healthy dressings)
Day 3 Noom Meal Plan
Breakfast: oatmeal (yellow) with bananas (green)
Lunch: 5oz Grilled chicken (yellow) with salsa (green)
Dinner: sheet pan meal: lean protein (yellow) with veggies and spices (both green)
Day 4 Noom Meal Plan
Breakfast: Cheese Omelette (yellow) loaded up with veggies (green) and salsa (green)
Lunch: Nicoise Salad- eggs, potatoes, vinaigrette, tuna, cherry tomatoes, olives, anchovy fillets (31% green, 69% yellow – recipe in noom app)
Dinner: Carrot Ginger Soup – chicken broth, carrots, butter, spices, milk, orange juice (61% green, 14% yellow, 25% red – recipe in noom app)
Day 5 Noom Meal Plan
Breakfast: Ham and Cheese Frittata (12% green, 66% yellow, 22% red – recipe in noom app)
Lunch: Leftovers – Carrot Ginger Soup from last night's dinner
Dinner: Turkey Tacos (turkey and cheese are yellow, tortilla is red, veggies are green)
Day 6 Noom Meal Plan
Breakfast: whole grain cereal (green) with fat-free milk (green) and fruit (green)
Lunch: Teriyaki Protein of Your Choice (shrimp, chicken, etc) with veggies (green and yellow, depending on protein and sauce)
Dinner: 5oz Grilled chicken (yellow) with cucumber watermelon salsa (green – recipe in noom app)
Day 7 Noom Meal Plan
Breakfast: Scrambled Egg Wrap in whole wheat tortilla (yellow for eggs, wrap, and cheese)
Lunch: Deli Sandwich – whole grain bread (green) with turkey (yellow) and tomato slices
Dinner: Crock Pot meal: lean protein (yellow) with veggies and spices (both green) and marinara sauce (yellow unless no sugar added then green)
How much does Noom Cost?
Noom's site is vague about pricing, so this is one of the most frequent questions I'm asked. Noom's pricing is similar to that of Weight Watchers, with many reporting they pay LESS for Noom with more personal interaction from their Noom coach than they get from online WW.
Everyone pays a different amount on WW so I don't want to quote an exact number in case it changes, but I'm paying less than I did for WW – with better results and a more enjoyable app experience. I can say the noom coaching service costs less than $30 per month, and there are significant discounts for signing up for longer periods of time at once. One WW member reported leaving WW for noom and only paying $199 for the YEAR.
Is There a Free Version of Noom?
I use noom pro, though some of noom's features can be used for free, including full access to the food database, sync with fitness trackers, and your calorie balance for the day. It does not include access to the coach, which I found to be the most helpful parts of this app.
Who is Noom for?
Noom is for everyone! Well, except those who have no weight left to lose – I wouldn't pay for any app to be in maintenance mode.
If you've struggled with Weight Watchers or any other diet, Noom is worth a try. You get a 100% free trial, no strings attached. If you don't like it, cancel and move on. No hard feelings.
If you have been HUNGRY on other diets and ways of eating, you'll love noom. I find that I'm eating more food, but losing weight faster than I was when I was tracking my points religiously with Weight Watchers.
If you're a diabetic that needs help with carb tracking but don't want to do Keto. Noom isn't specifically a carb tracker, but diabetics have reported having good luck with noom. Ask your doctor before beginning any diet, but you can schedule an appointment and show your doctor how noom is set up to see if they're on board. Chances are, they will be. Not much wrong with eating healthy, whole foods. 🙂
If you have PCOS or another condition that makes it difficult to lose weight, you may have success with noom. My wife's friend has PCOS and has not lost a single pound on other diets, with the exception of Keto but it was so restrictive she felt like crap. She lost weight with noom. Keto works for some, but every BODY is different so don't feel bad if you've struggled with diets in the past. It isn't YOU or how YOU are doing it, it's your body and you have to find what works for it.
Last but not least, I can tell you based on personal experience that noom is great for emotional eaters and those with thyroid issues. If you're a stress eater, if you eat more when you're happy/sad/stressed/mad, you NEED noom. Try it free for a week and please let me know what your thoughts are in the comments below.
The Bottom Line: Noom works!
The bottom line is, noom is about healthy eating and portion control. It's about changing your mindset, and let me tell you, those messages from the app each day are basically like NINJA TRICKS to teach your mind how to think. Within just a few days I was seeing my food choices in a different light. I didn't feel deprived at all, because NO foods are off-limits.
Much like Weight Watchers, you're given enough freedom that this can be a life-long decision rather than just a quick, fad diet. The difference for me with noom is that I actually lost weight pretty quickly and so did my wife.
If Weight Watchers isn't working for you, go ahead and try noom's $1 trial to see what it's about and how it works for you.
However, don't feel like you have to jump ship just because Noom is great. Weight Watchers is great, too! I am favoring noom at the moment but that doesn't mean I'm abandoning WW. I think both programs are great and I will continue to bring you healthy, pointed and tracked meals that make you smile.