Introduction
Noom is a subscription-based app that offers a personalized weight loss plan.  The official website of the app claims that it helps people reach their personal weight goals. It also allows its users to record their diet and exercise habits and discuss their weight loss journey on Noom's social platform.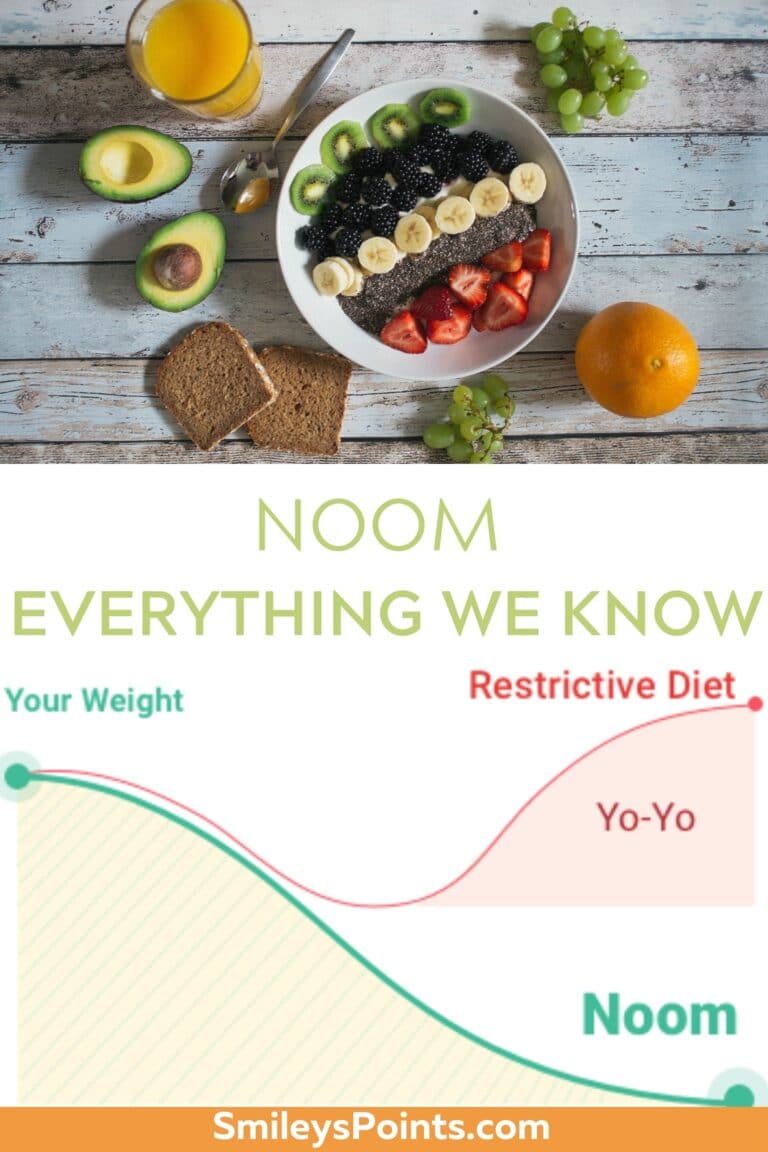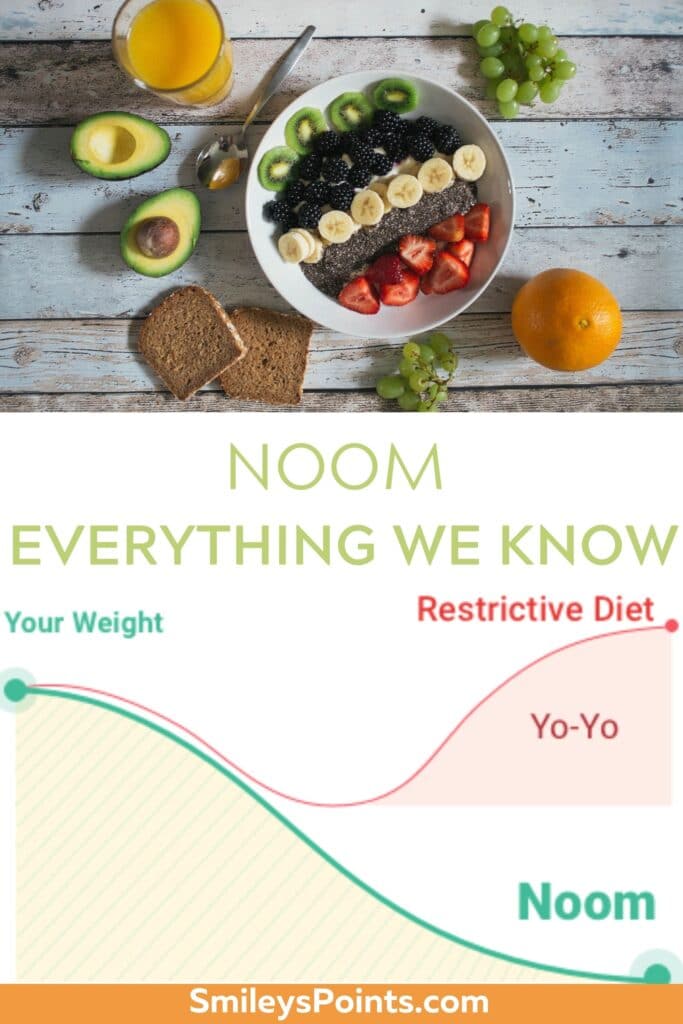 While most diets are fixated on cutting out certain things like carbs, calories, sugar, or fat — to help lose weight, the Noom uses a psychology-based approach to change eating habits for the better. According to its website, Noom uses technology to "help you change not just how you eat, but how you think."
Noom's Healthy Weight Program is a comprehensive wellness plan with built-in food, exercise, and mental health. The idea is to change your behaviors so that they take off the weight and maintain the weight loss long-term.
Is Noom right for you?
The phrase "the last weight loss program you'll ever need" on Noom's website is a very large boast. Let's delve into noom and see if it really will be the last program you will ever need.
The entire weight loss strategy of the Noom diet website focuses on "natural weight loss foods" that provide energy and leaves you feeling satisfied without contributing too many calories. For example, consuming foods with high water content for their satiating properties. Foods with higher water content make you feel full faster.
The Noom recommends its users to consume food rich in the following nutrients:
a mixture of essential nutrients, such as protein and carbohydrates
a variety of micronutrients involving but not limited to vitamins, minerals, and antioxidants
and at last, a limited amount of healthy or unsaturated fat
But unlike most of the similar websites and apps that make the same claim of helping to lose weight, the Noom offers a customized diet and exercise regimen, making it suitable for anyone who wishes to stay fit or lose weight.
But before subscribing to the app, there are a few key points you need to understand well;
How does the Noom work?
The Noom app starts by explicitly asking you if you want to "get fit for good" or "lose weight for good." Then you are directed to a lifestyle quiz to help build the weight loss program. The quiz begins with questions related to your eating habits, weight, health concerns, and goals. The Noom app requests the following information to build the customized plan:
Demographics: It includes age, current weight, height, and sex
Goals: Like health goals—specifically how much weight you wish to lose
Lifestyle: A quiz to assess the work-life, relationships, motivation to lose weight, and other factors such as brain health, digestion, sleep, and energy levels
The app takes a behavioral approach to weight loss to "dupe" the body into building healthier habits. After getting answers to these questions, the Noom app assigns a health coach and eating recommendations customized to you and your lifestyle and needs. Through Noom's Healthy Weight Program, you have access to the designated coach during regular business hours and 24/7 access to a coach through the app's chat service. The Noom app also provides access to built-in tools that help in tracking specific vitals like fitness, food, blood pressure, and blood sugar. Apart from this, you can use the Noom app for tracking the following metrics:
Logging and monitoring yout food and portion sizes (by exploring Noom's database or scanning barcodes)
Tracking your average water intake
Logging and following the exercise regimen
Logging health vitals like the heart rate, blood pressure, and blood sugar
Reading health articles and taking quizzes based on them
Communicating with the health coach and receiving one-on-one coaching during business hours.
Much of the advice that Noom gives comes in the form of short tips and quizzes, which, according to reviews, can be both helpful and powerful. Since the rest of the content on the platform is set up in a similar manner, following the initial few steps of the process will get you prepared for how this program works.
To use Noom, access to a smartphone, email address, social media account, and a credit card is a prerequisite. The first step is signing up for Noom on the website, then downloading the app on a smartphone. The app is available on the App Store for iOS devices or Google Play store for Android devices. Once the sign-up is completed and the account is created successfully, the app helps you begin your journey by starting you off with the aforementioned quiz. 
After all, these steps are completed and all the requirements are met, it is pretty easy to use the app. Every morning the app refreshes with about eight tasks the app asks you to complete. Most of these tasks are to read short articles, usually about nutrition, but often about psychological approaches—mindfulness, for example—that restructure your outlook on dieting and other aspects related to weight loss. The rest of the tasks are quick tests that quiz your understanding of the articles.
Health benefits and risks
For many decades the researchers and doctors have recommended taking a balanced diet. A balanced diet must include a balanced mix of protein, grains, fruits, vegetables, and dairy products.
The diet recommended by the Noom mostly follows these well-known principles, particularly since it recommends limiting the consumption of some "red label" foods that are considered not as healthy.
The Noom app also hosts a diabetes prevention program that has been officially recognized by the Centers for Disease Control and Prevention (CDC) for its efficacy.
While there are no such health risks reported with the Noom diet, those who have had or are at risk of an eating disorder may want to avoid it. The detailed tracking of daily food habits and advice against eating some foods might hold the ability to trigger some eating disorders in people that are susceptible to these triggers.
Dietary restrictions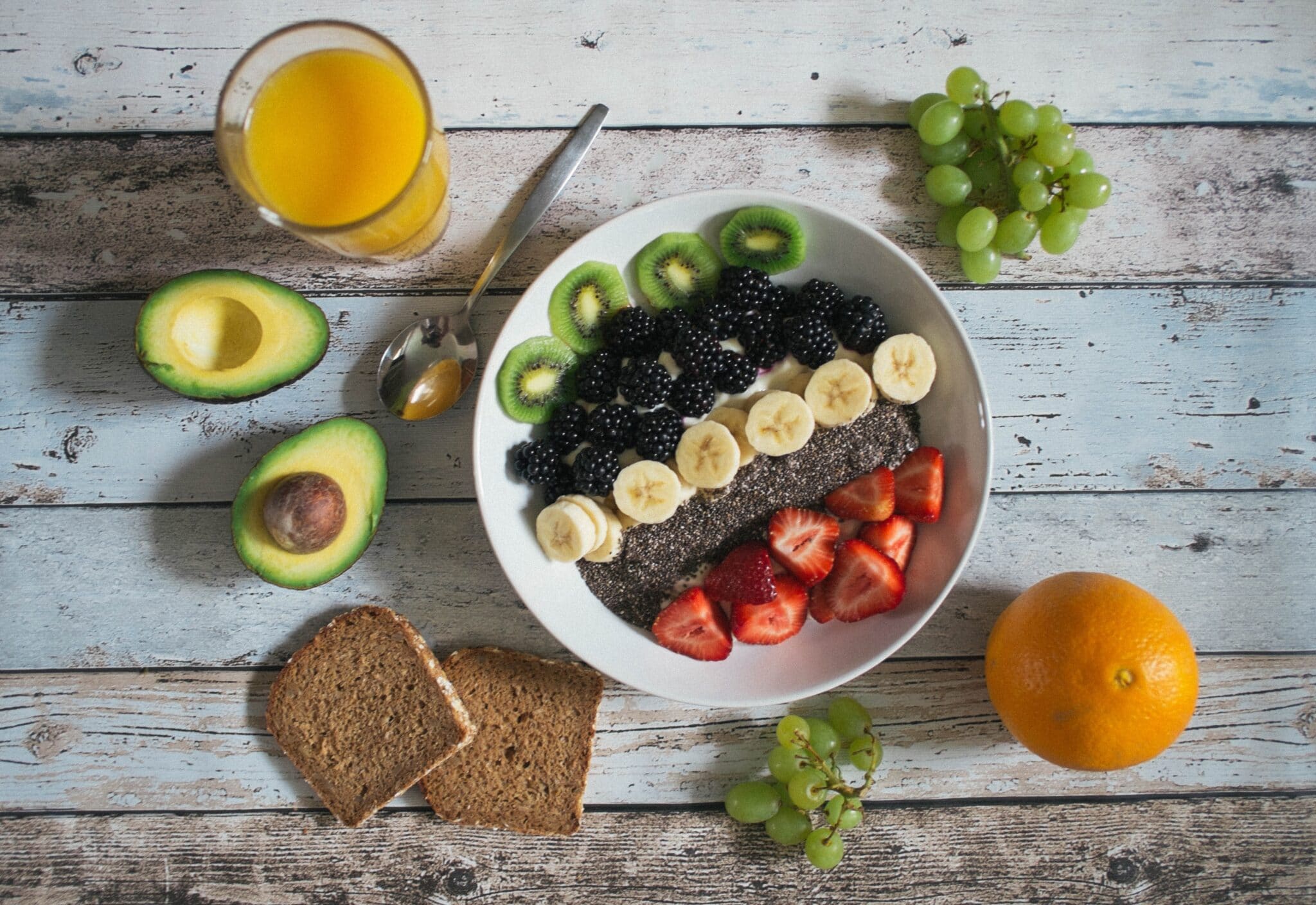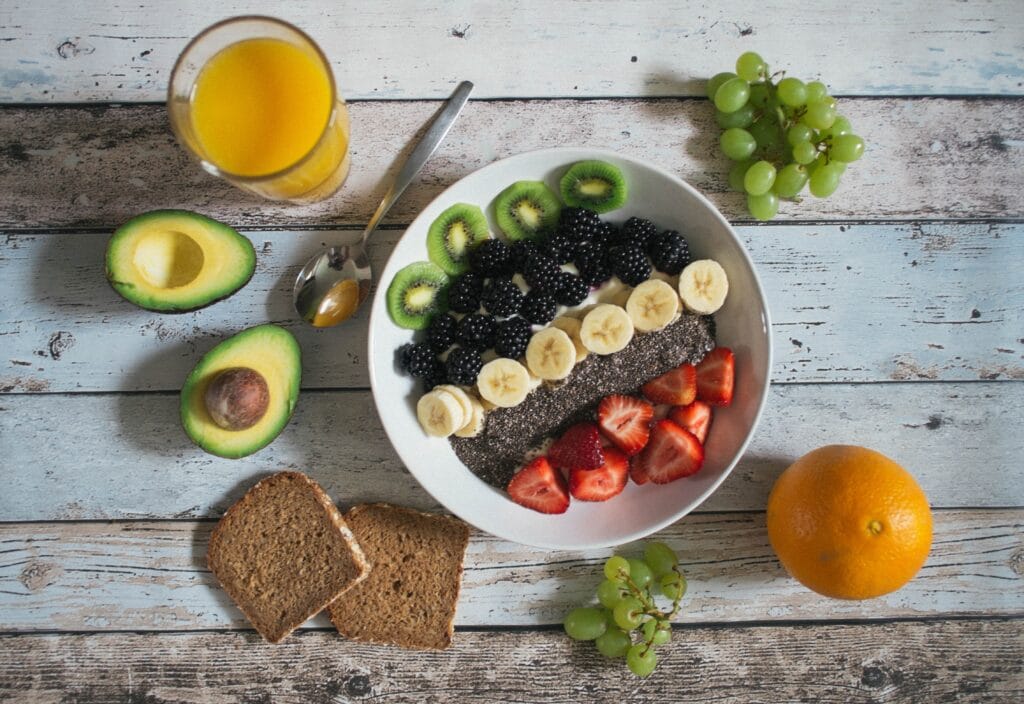 The Noom diet does not explicitly exclude any foods. It instead color codes the foods into three distinct categories: Green foods are the foods that it encourages you to eat the most of; Yellow foods are the foods that are mostly okay but should be consumed in smaller amounts; and Red foods are the foods that are advised to eat every once in a while as a treat. The three classifications are broadly based on how much caloric density is in each food.
Green label foods include low-caloric-density foods such as vegetables, fruits, and non-fat dairy items like yogurt, and whole grains like brown rice also fall into this category.These foods are the ones that are eaten the most on the Noom plan. Since these lower-caloric-density foods tend to hold more water and fiber, it's likely that these foods will also keep you satiated for longer. If your stomach feels fuller, you will be less likely to overeat.
Yellow label foods need to be consumed "with discretion" and less frequently than green label foods. These include meaty proteins like grilled chicken, salmon, and turkey breast. It also comprises low-fat dairy items, like cheese, milk, eggs, healthy fats from avocado and olives, and grains and legumes, including beans, chickpeas, and quinoa.
Red label foods are not entirely off the list but should be eaten with the least repetition. These Red foods include nuts, cheese, processed meats, nut butter, oils and condiments, sugar, high-fat foods, or fast foods like pizza and french fries. These items contain a larger amount of calories in smaller portions.
The notion here is that you can eat a more significant amount of foods with fewer calories per ounce than the same amount of higher-caloric-density foods.
What does the Noom plan offer in its free trial?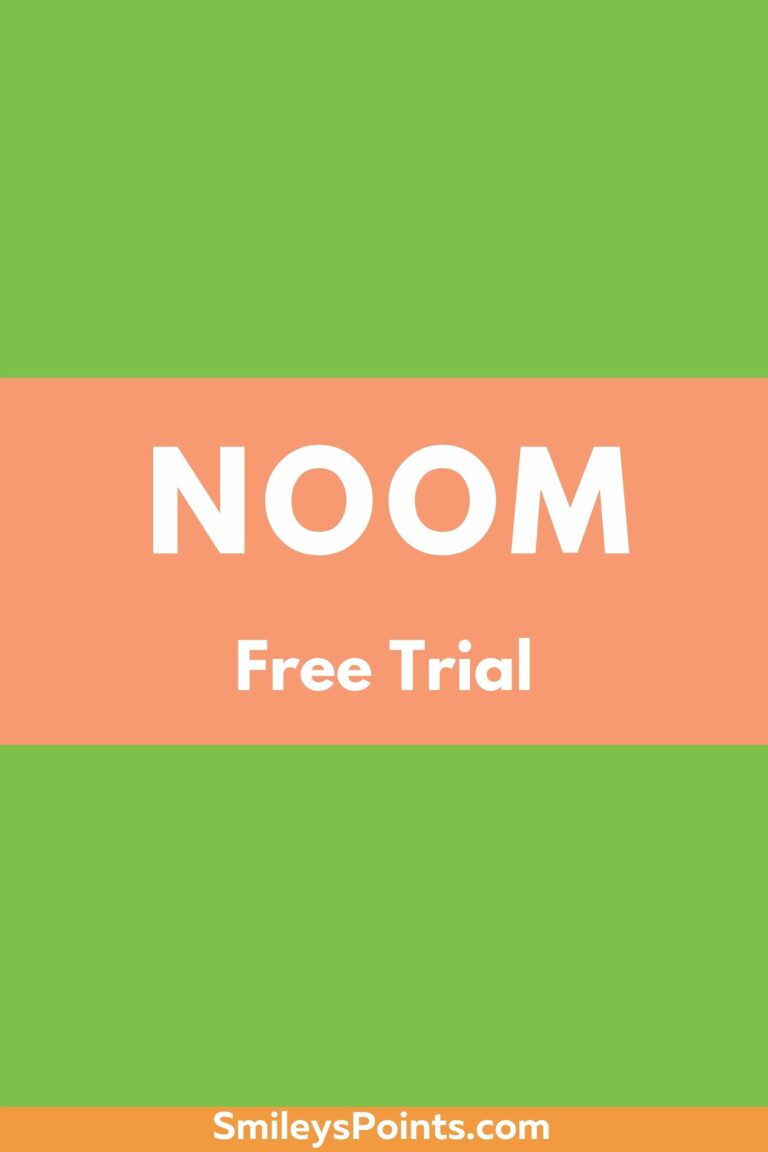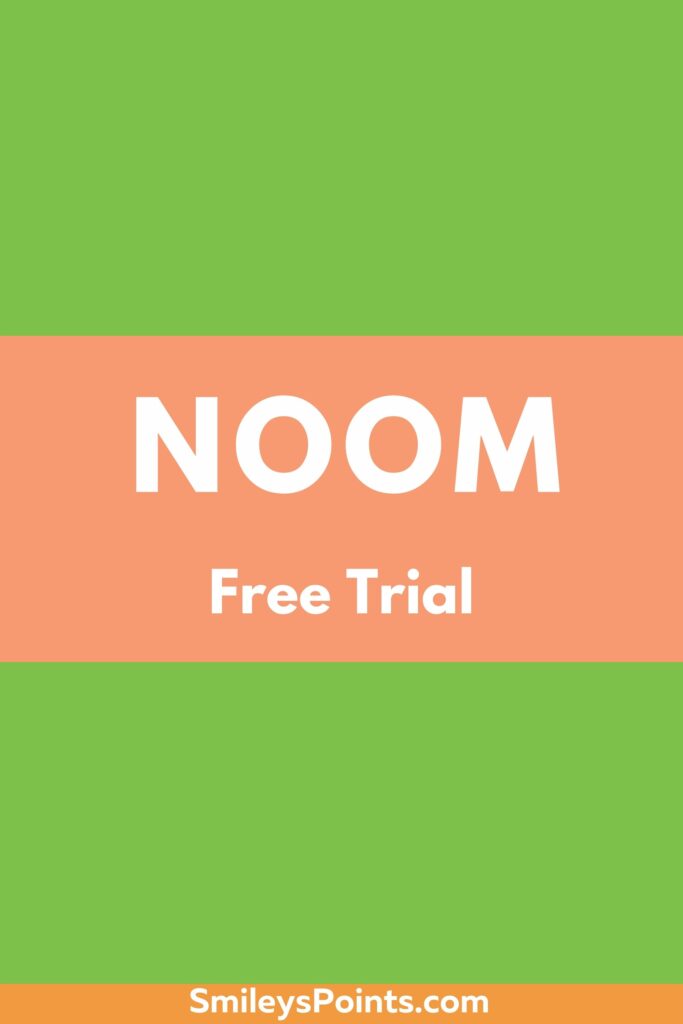 During the first two weeks of the free trial, Noom gives most of its experience but not all of it. The free trial includes food logging, weight tracking, and helpful tips. If someone feels that the program is not for them, they can cancel the trial within the first two weeks.
After the first trial ends and the subscription period starts, you are introduced to a support specialist and group chat with other Noom users who began the program around the same time as each other. The support specialist is assigned the responsibility of helping you with the concepts and answer all of your questions and help quell your doubts. Group chats are helpful in discussing experiences, obstacles, and solutions to those obstacles. In the group chat, a group of people going through the same experience support, motivate, and help each other. 
Pros and cons
The nutrition philosophy that Noom uses is primarily based on the concept of calorie density, which was also popularized in the book Volumetrics. This concept seems to have worked for many people so far. But just like any other weight loss program, Noom also has its own upsides and downsides.
Pros
1. Nooms approach is scientifically confirmed.
When studied scientifically, Noom has been shown to help people lose weight and keep it off. In one study involving almost 36,000 Noom users, nearly 80 percent reported weight loss while using the app for an average of 267 days. Certain behaviors promoted better results among the group: Tracking dinner was an incredibly effective strategy while tracking overall calories, activity, and weight wasn't far behind.
A much smaller study group with 43 Noom participants found that the plan led to a 5 percent loss of body weight. 5 percent loss might sound small, but it's been related to significant health improvements. Again, weekly weigh-ins and tracking meals were the main predictors of success.
2. No food is off-limits.
Noom is inclusive of all sorts of food. Although red label foods are encouraged to be consumed less, if someone ate more than their assigned calorie intake, they would be given a tiny note on their food tracker telling them that they have gone over their portion limit for red foods.
3.Certified health coaches
All the health coaches hired by Noom go through a four-week training from Noom to become skilled in cognitive behavioral therapy, the concept that Noom's weight loss program uses.
These coaches themselves understand the method well and will help you comprehend it, increasing its efficiency.
4.Taking the mind road to the weight loss
Noom intelligently uses the mind to approach the body. It uses cognitive behavioral therapy as a technique to help lose weight. Cognitive-behavioral therapy is a branch of psychology that deals with the relationship between feelings, thoughts, and behaviors. According to this psychology, these three crucial building blocks of our mind are interrelated and interconnected.
This therapy has proven to help people identify feelings about food, fitness, or wellness while recognizing how those feelings influence their thoughts and understand how they turn into actions. By acknowledging and understanding this relationship, you can take control of your health.
5.Long-term Focus
Noom's psychological approach focuses on changing unhelpful or bad habits; getting rid of those habits helps lose weight in the long term. Noom proposes to help develop a sustainable mindset around food, fitness, and wellness rather than influencing rapid weight loss for the first few weeks.
6.Mindful eating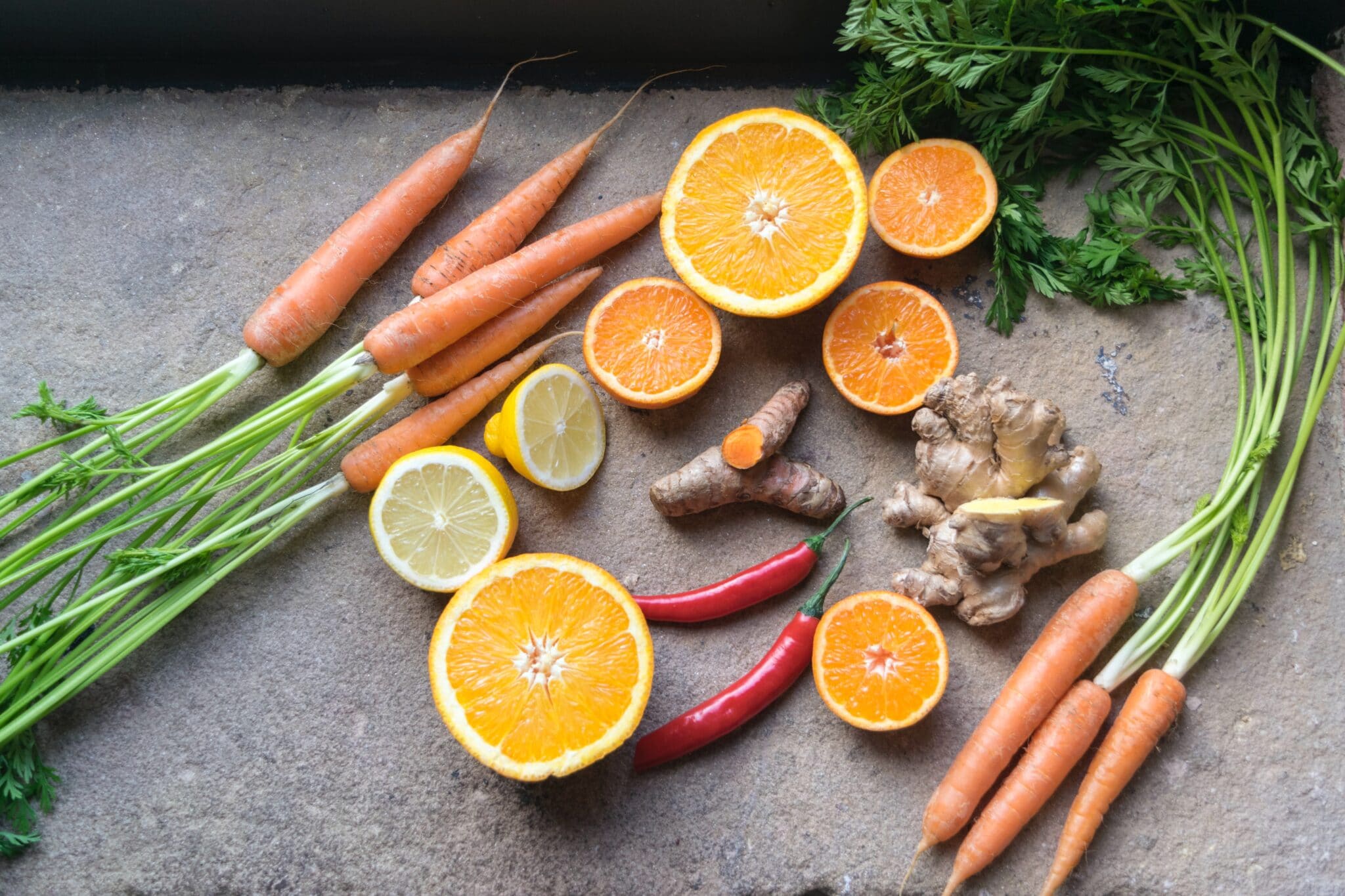 Noom focuses on eating healthy for life, which means selecting food that satisfies the taste buds and meets the body's requirements. Noom's color approach (green, yellow, and red foods) to the food clearly states what food to eat the most and what to eat in the least quantity. This method helps to choose nutrient-dense foods without sacrificing weight loss goals.
7.All-in-one support
Noom offers the services of a health coach, nutritionist, personal trainer, and accountability partner all at the same time. It is like carrying them all in the pocket at all times. It stores all the health data in one place. Also, the coaches are always there to solve any doubt or query related to the diet.
8.Special care for people with food allergies
For people who are allergic to certain kinds of food or can't digest a specific category, Noom offers an alternative for them in their diet. Milk, for example, is categorized under green label food by the Noom. People with lactose intolerance can request an alternative to cow milk. The same goes for gluten allergies and other food allergies.
Cons
1. Subscription Cost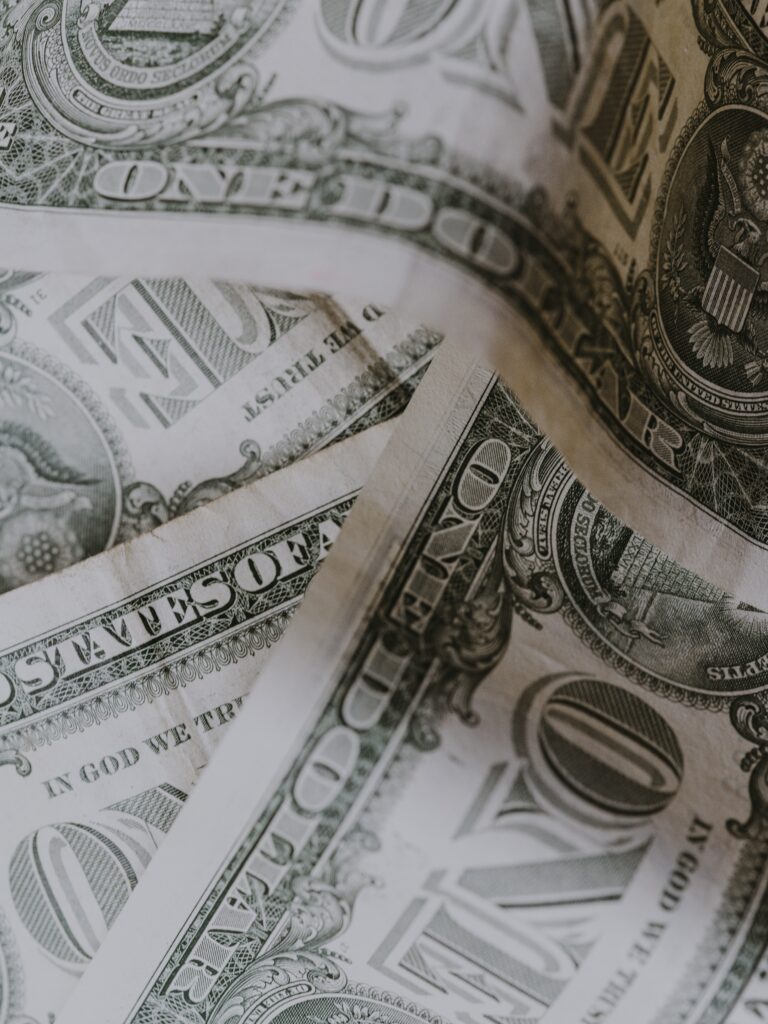 Noom subscription costs $59 per month, the cost is worth the investment and the results.
2. No face-to-face option
For people who prefer face-to-face coaching, Noom might disappoint them as it does not offer in-person coaching or video coaching. All the communication with the health coach is made through the chat service.
3. Online reviews give mixed signals.
Many former Noom users say that while complaining about the coaching, the coaching is irregular, and some responses feel recorded. Users also complain that the database lacks many food items, is unreliable, and that tracking food on this plan is inconvenient. Given that tracking is crucial to this program's success, this might prove to be a big drawback. People have also complained that canceling the program can sometimes become a hassle.
4. Health coaches don't have the same training as registered dietitians.
As discussed earlier, all Noom's health coaches go through a four-week training from Noom to become proficient in cognitive behavioral therapy. However, not all Noom coaches are certified outside of the Noom training program.
Suppose a person has some food sensitivities, medical concerns, or other obstacles to eating better. That person would be better off working one-on-one with someone who can help them discover what works best for their unique body and circumstances.
5. Recommended calorie intake might be too low for some people.
One online review read that the app recommended a 1,100 calorie diet, an amount too low to get all of the nutrients you need to flourish. Though the reviewer got used to this calorie level, most people would find this amount severely restrictive and limiting.
This review was done by only one person so should be taken at face value. We believe in the system and have used it to great success. I was 250 lbs and lost 30lbs following NOOM. I did not feel hungry or deprived of any nutrients or foods.
While documenting can be an effective tool, studies also indicate that counting calories is unnecessary if a few fundamental principles are followed: Eat more whole foods, eat more veggies, and eat fewer processed foods and sugary foods.
We do recommend keeping a journal so you can track what you have eaten. This has helped us to power through plateaus and keep losing weight. We truly believe in NOOM's program and keeping a journal has helped us to document our journey as well as have a way to look back and see how we have gotten through plateaus in the past.
Noom Food List
Noom categorizes food items into three categories based on the number of calories they offer. Green label food items provide the least number of calories and are encouraged to consume more; yellow foods can be eaten but not as much as green foods, and finally, the red food items should be can be consumed in moderate amounts. Here is a list of food items categorized as Green, Yellow, and Red by NOOM.
Green foods
Apple
Bananana
Blueberries
Bread (whole grain)
Brockley
Brussels sports
Carrots
Cereal (whole grain)
Cheese (non fat)
Cherries
Coffee (black, 1% milk)
Condiments (not creamy)
Corn
Cucumbers
Egg whites
Green beans
Lettuce
Milk (skim, almond, cashew)
Oatmeal
Onion
Peas
Pita (whole grain)
Pasta (whole grain)
Peaches
Polenta
Potatoes
Rice (brown)
Pineapple
Salad greens
Soups (broth based)
Spinach
Strawberries
Sweet potatoes
Tortilla (whole grain)
Tofu
Tomatoes
Watermelon
Yoghurt (Greek, non fat)
Zucchini
Yellow foods
Avocados
Beans (baked, black, chickpeas)
Beer
Bread (white)
Cheese (low fat)
Chicken (grilled)
Couscous
Cottage cheese (low fat)
Deli meats
Eggs (scrambled, boiled, etc)
English muffins
Fish (Salmon, cod, tilapia)
Guacamole
Hummus
Legumes
Meat, lean (beef, pork lamb)
Milk (low fat, 2%)
Rice (white)
Pasta (white)
Peas
Pita bread
Potatoes (mashed)
Protein powder
Olives
Quinoa
Quiche
Seitan
Salmon
Soda (diet)
Tempeh
Turkey (breast,sausage)
Yogurt (Greek)
Red Foods
Bacon
Butter
Cake
Cheese (full fat)
Chocolate
Cookies
Energy/snack bars
Flour
French fries
Fruit, dried (raisins, etc)
Ham
Hamburgers
Honey
Hot dogs
Mayonnaise
Meat, red (beef, pork, lamb)
Meat, fried
Milk (whole)
Nuts
Oils
Orange juice
Pancakes
Peanut butter
Pizza
Popcorn
Potato chips
Pretzels
Salad dressing (creamy)
Salami
Sausage
Seeds
Sugar
Wine
Yogurt (full fat)
Noom vs. MyFitnessPal
As the pandemic took over our lifestyles, We began to take on that quarantine 15 or if you are more like me then it is a quarantine 30 yikes. The end of the pandemic is near and more and more people are starting to turn toward fitness apps.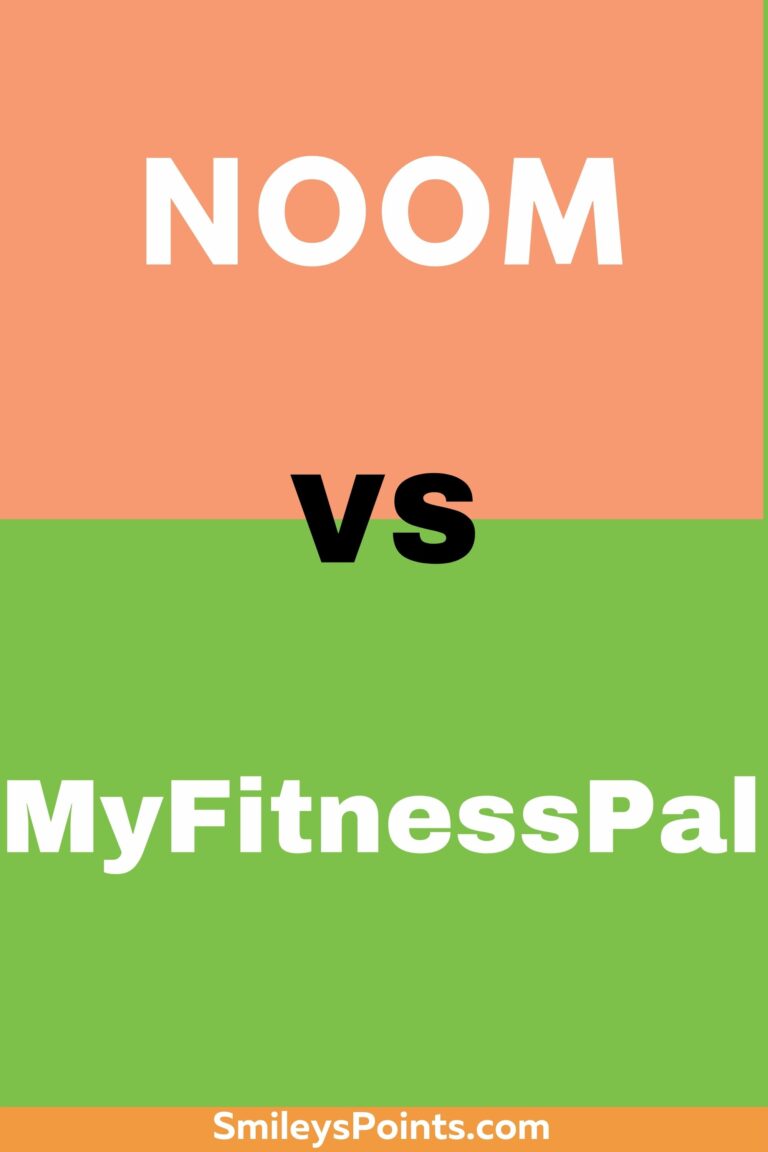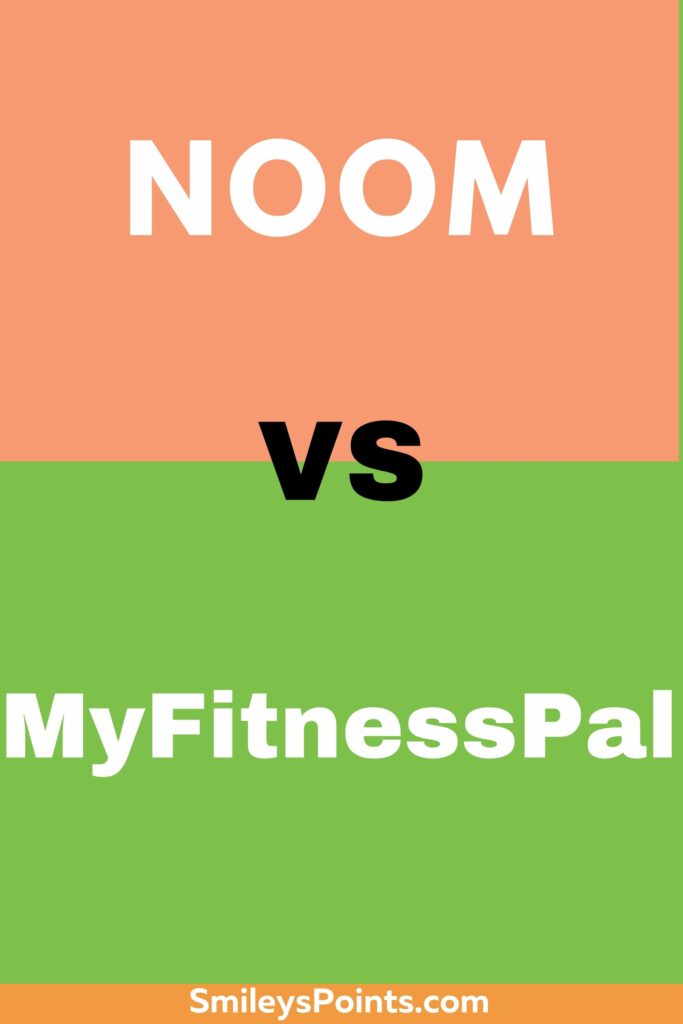 Fitness apps have come a long way in helping their users to lead a healthy lifestyle. From comprehensive food tracking to built-in calorie counters, both these apps have a unique feature to offer. This raises the question of which app is the best for a healthy lifestyle. Below is a detailed comparison between Noom and MyFitnessPal,
Key features of Noom
As discussed earlier, Noom uses the Cognitive-behavioral approach in helping people to lose weight without starving. The app provides the following targeted features to help users on their weight loss journey.
These features include:
Comprehensive food tracking with a database of over 3 million foods
Customized daily calorie requirements based on lifestyle
One-on-One health coaching by trained health coaches
Complete logging of important health metrics like exercise, blood pressure, weight, and blood sugar
Continuous access to articles and quizzes
Engaging and supportive community
Key Features of MyFitnessPal
MyFitnessPal is a comprehensive food diary app designed for accurate calorie tracking. Similar to Noom, users are given a daily calorie and macronutrient target and plan. Users are required to log every ingredient, meal, and drink they consume throughout the day. The MFP app will keep a running calculation of your daily calorie, nutrient, and vitamin consumption based on your food log. The app encourages its users to stay under the daily calorie limit, analyze their eating patterns, and determine where improvements are needed.
The app comes with a set of bonuses, including the HelloHealthy blog, filled with several healthy recipes, health tips, and workouts. MyFitnessPal allows its users to sync it with a multitude of activity tracking devices or apps, such as Fitbit or Polar Loop.
This helps record the data directly onto MyFitnessPal, including metrics such as activity time, calories burned, and the number of steps taken per day.
Built-in calorie counter
Extensive database with over 11 million foods and beverages
350+ exercises for all body types
Real-time community newsfeed
Barcode scanner for accurate record-keeping
Detailed fitness briefs
MyFitnessPal comes with several in-app tools.
1.Coaching Comparison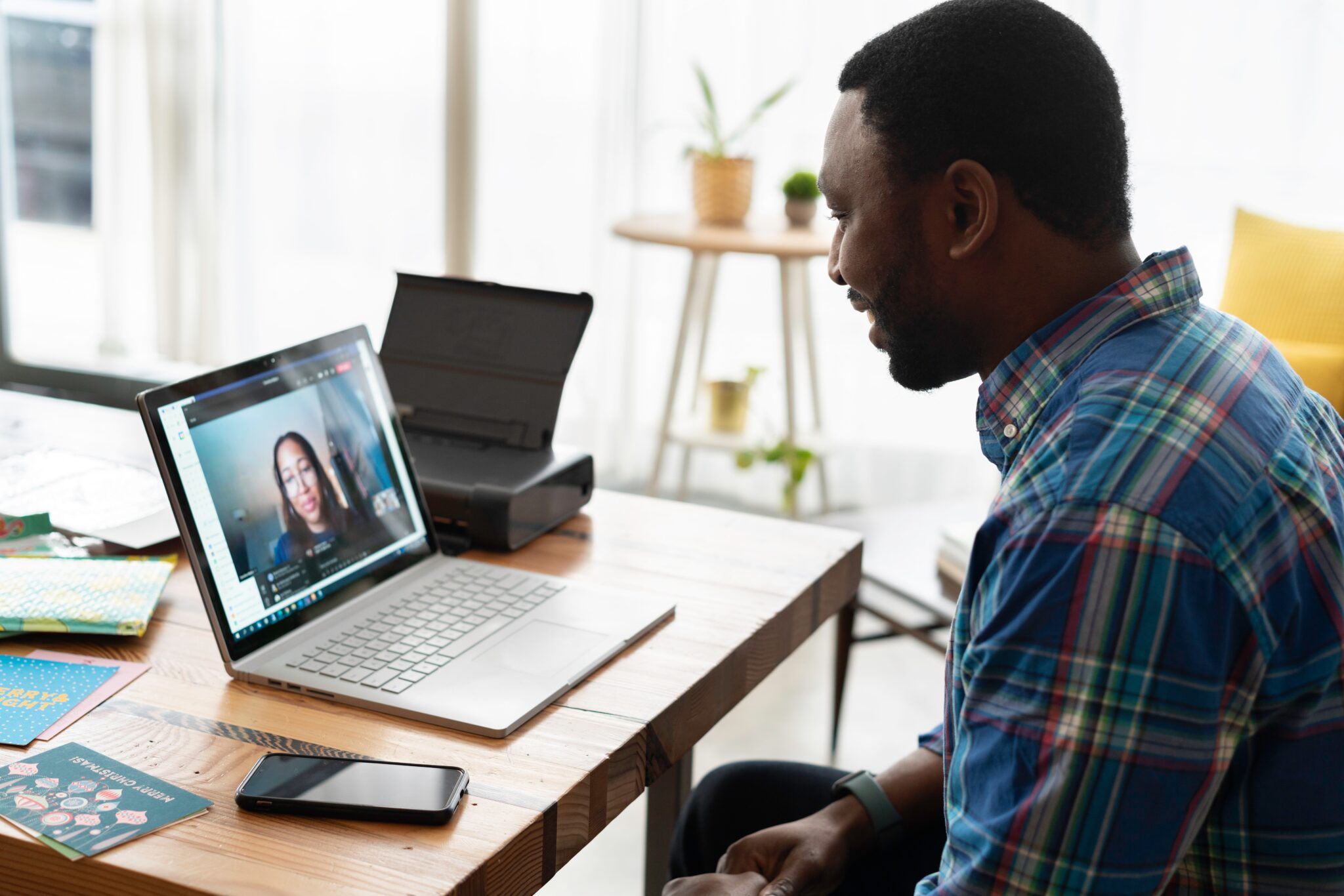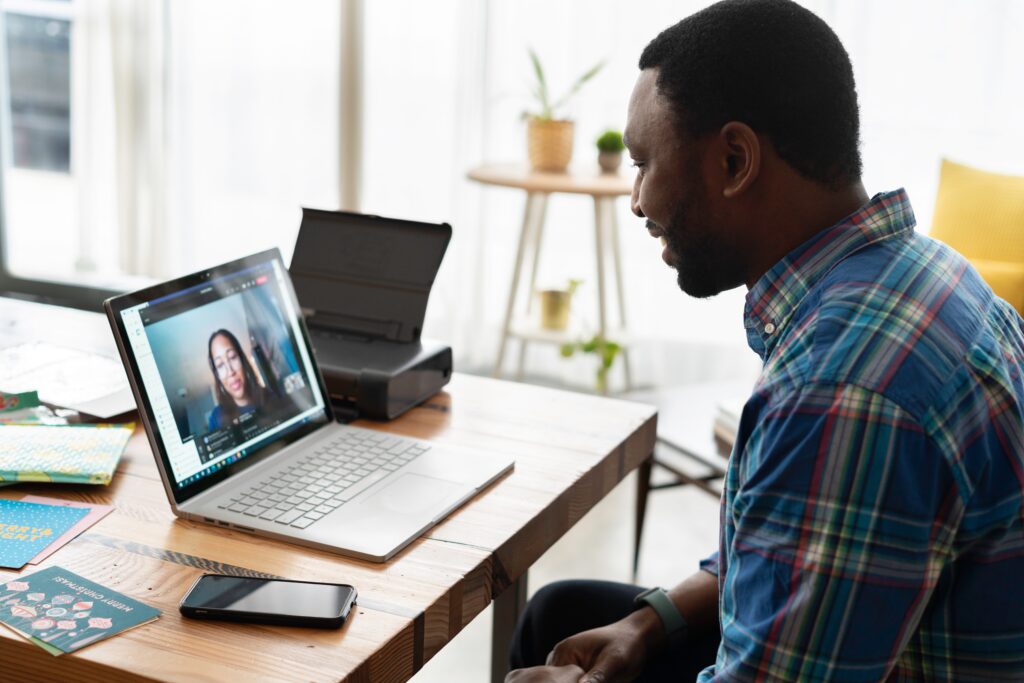 Only Noom specialized coaching is set up to support users. MyFitnessPal offers just interactive support among members in terms of coaching.
The one-on-one coaching through Noom allows users to ask personalized questions based on their current diet, weight loss goals, and general meal plan.
This information can be priceless when making adjustments and continuing to progress towards your weight loss goals.
The coaches take their time to analyze what you are requesting and then offer qualified tips based on the information. The effects of this type of coaching support are reflected in nooms reviews. 
2.Community Engagement and Support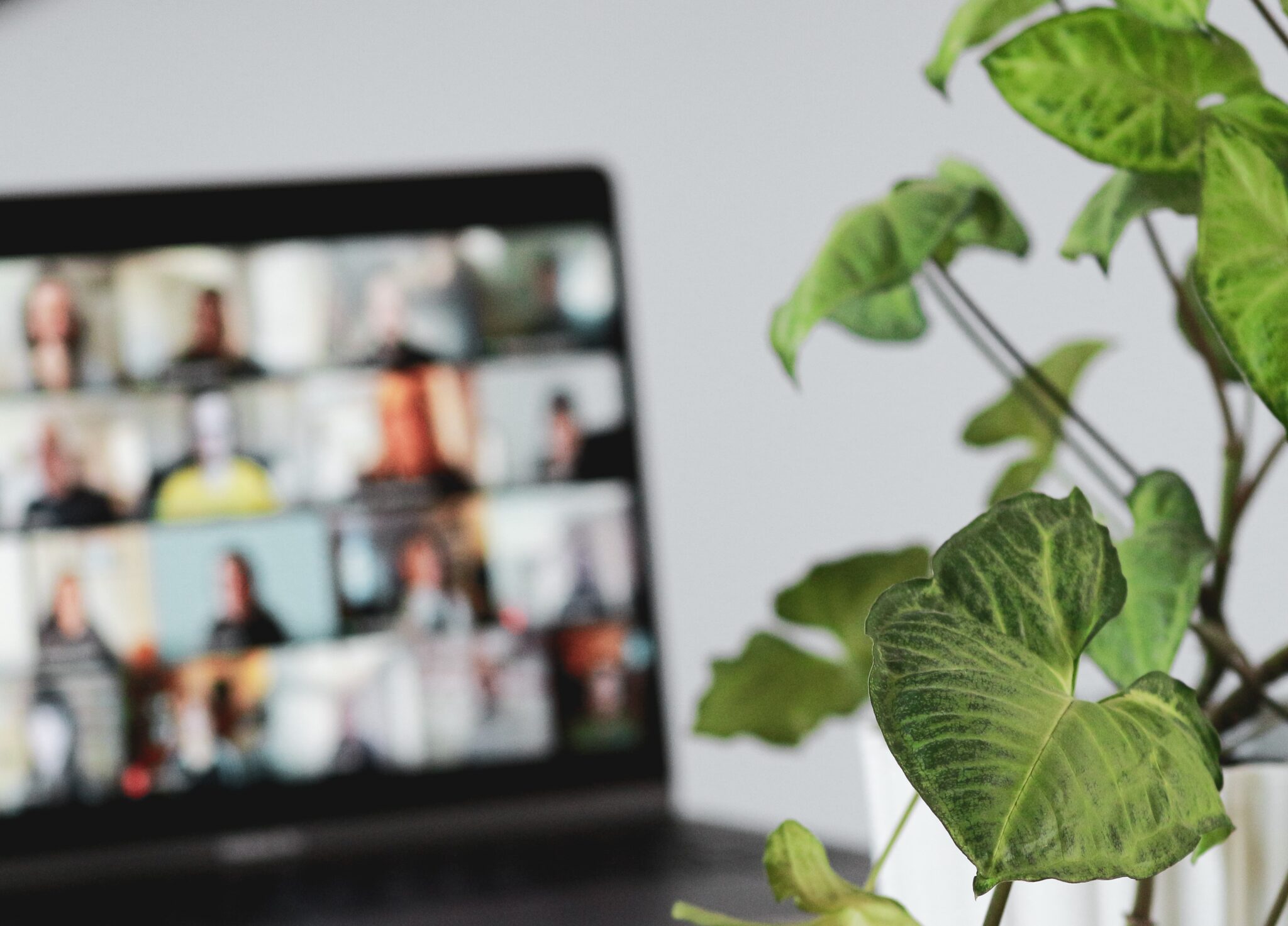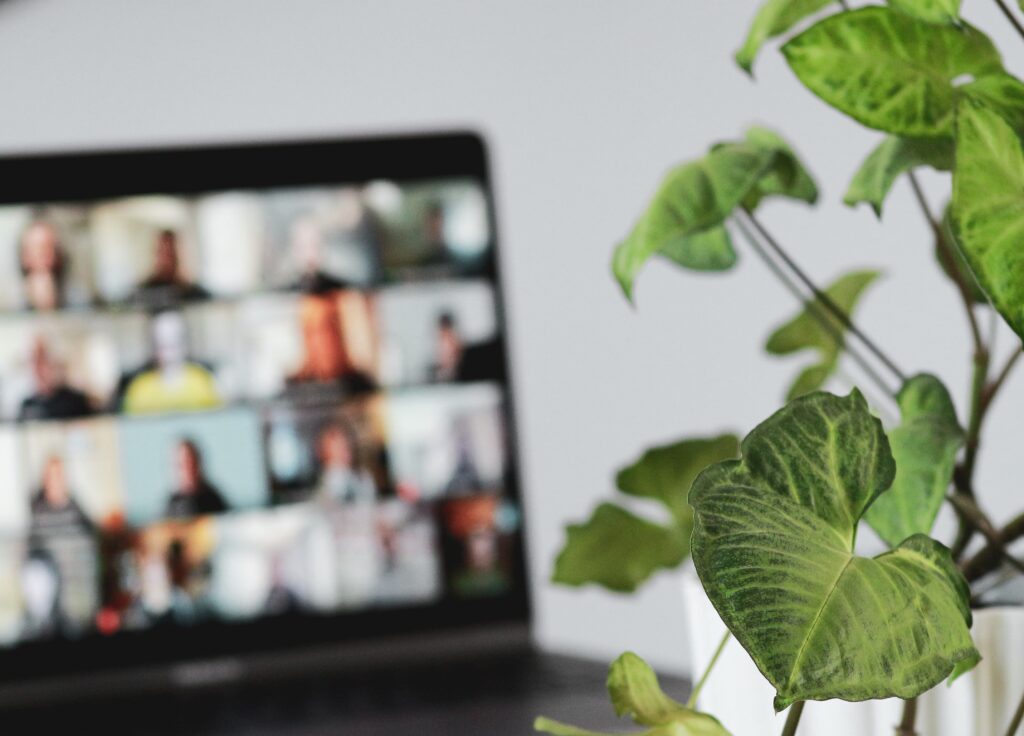 Both Noom and MyFitnessPal have large communities. The main difference between their interactive communities is their approach to keeping their users driven.
Noom as an app focuses on the community of users, which are always ready to assist. There's a sense of community from when a person subscribes to the app.
Noom's community focuses mainly on the poor habits a person develops. Since behavioral psychologists developed it, there's continued stress on understanding the brain works and hindrances users face in progressing towards their weight loss goals.
Using this information, they have built a comprehensive community to ensure people lose weight and maintain it.
They include quizzes to learn more about their users and shape how they interact with the community.
On the other hand, MyFitnessPal is designed as a generic forum. The interaction among its members is primarily personal and random, but not to forget, helpful.
In the end, Noom wins with a strong, helpful community of users.
3.Comparison between Calorie and Activity Tracking
Both Noom and MyFitnessPal have the critical selling point of food logging and calorie and activity tracking.
Noom's food logging feature is much faster and easy to use. It allows users to log their meals by quickly scanning the bar code or logging the recipe manually. The "log your meals" feature on the Noom helps categorize different meals, including when consumed. The tool also provides other relevant nutritional information. Tracking physical activity, weight, and other essential health metrics is also standard procedure.
MyFitnessPal has simplified the setup of logging and tracking and made it a straightforward process. You can scan the barcode and ensure the meal's nutritional information is being tracked in a digital journal.
The MyFitnessPal app has an extensive database, and it offers relatively reliable information both for foods and exercises.
However, Noom is slightly better in the end because it has a far more accurate, up-to-date database. A reliable database goes a long way when you want to know the exact calorie count throughout the day while trying different meals.
MyFitnessPal often slips up in this regard, losing a point.
4.Food Database
Both the companies have taken their time to do the research and build comprehensive databases worth using. These databases are extensive and are consistently updated. Both apps also allow barcode scanning and users adding food items and recipes to the database.
Noom's food database is effective and has search settings that are adjustable to provide users' relevant information based on their customized plan. This feature ensures that you get all relevant information about your foods in one place.
MyFitnessPal's food database is more extensive than Noom's, and you can easily search through them one by one if you wish. The food database sometimes fails to provide accurate dietary information.
However, Noom's database is larger and more up-to-date than MyFitnessPal, and thus, it wins.
5.User-friendliness
No number of features are beneficial if the app in question is not user-friendly.
The Noom offers enormous depth and information, which is vital to start logging food entries throughout the day.
The procedure of logging and tracking doesn't take long, and the search feature is excellent. Users can also surf through different informational details such as calories, blood pressure, exercises, weight, and blood sugar levels, depending on their priority.
All of this information is easy to access and is well-integrated into the app's main service.
But the Noom doesn't work as well as it should with the Fitbit or the Polar Loop. For users who want to sync Noom with these activity trackers might not agree with the app much.
MyFitnessPal, on the other hand, is all about user-friendliness. The app is easy to use and looks a part of new-age health apps.
The barcode scanner is responsive and doesn't take a long time to log new entries.
While both health apps are user-friendly in their own way, the edge has to go to MyFitnessPal here as it syncs easily with other fitness and health apps/devices.
6.Cost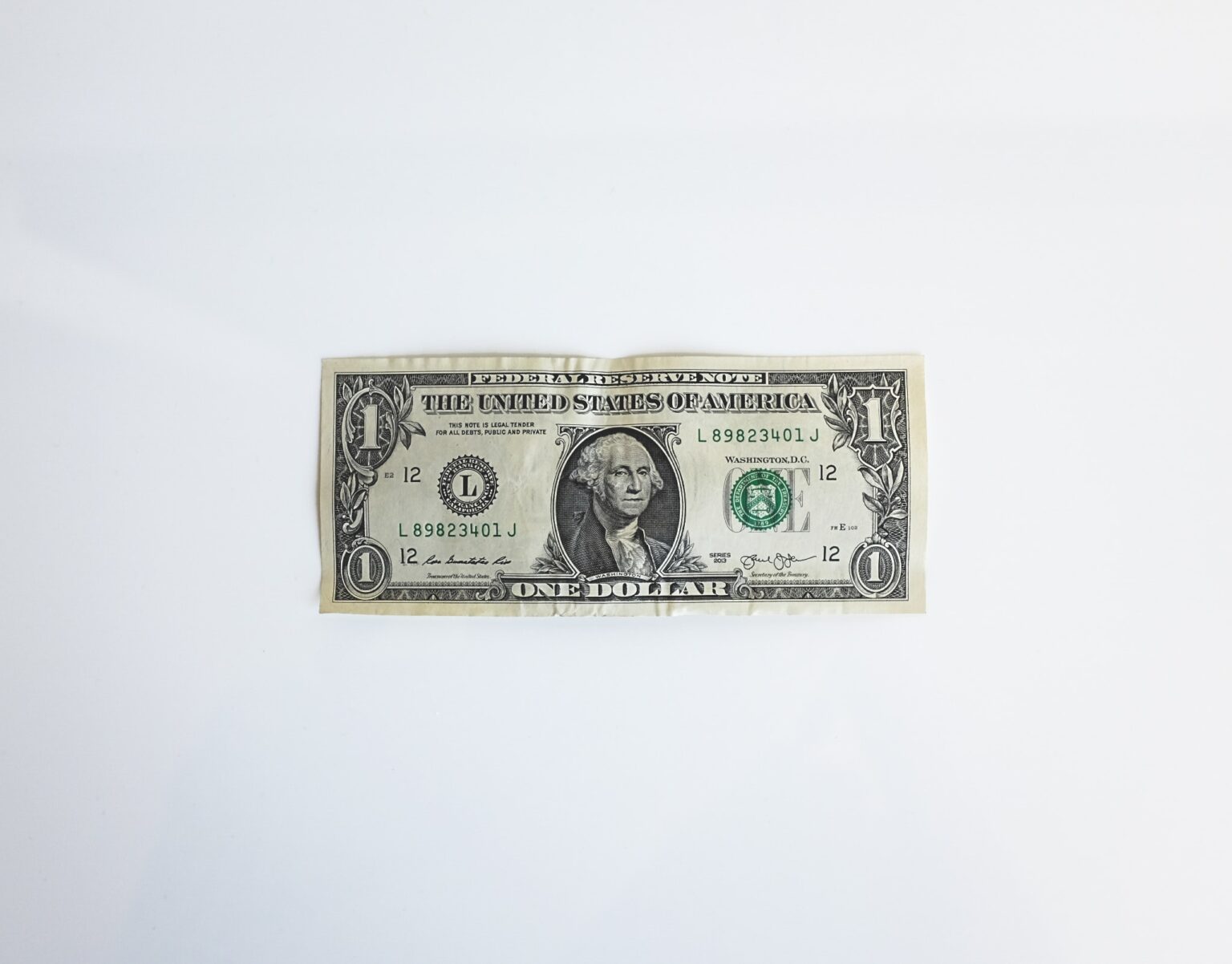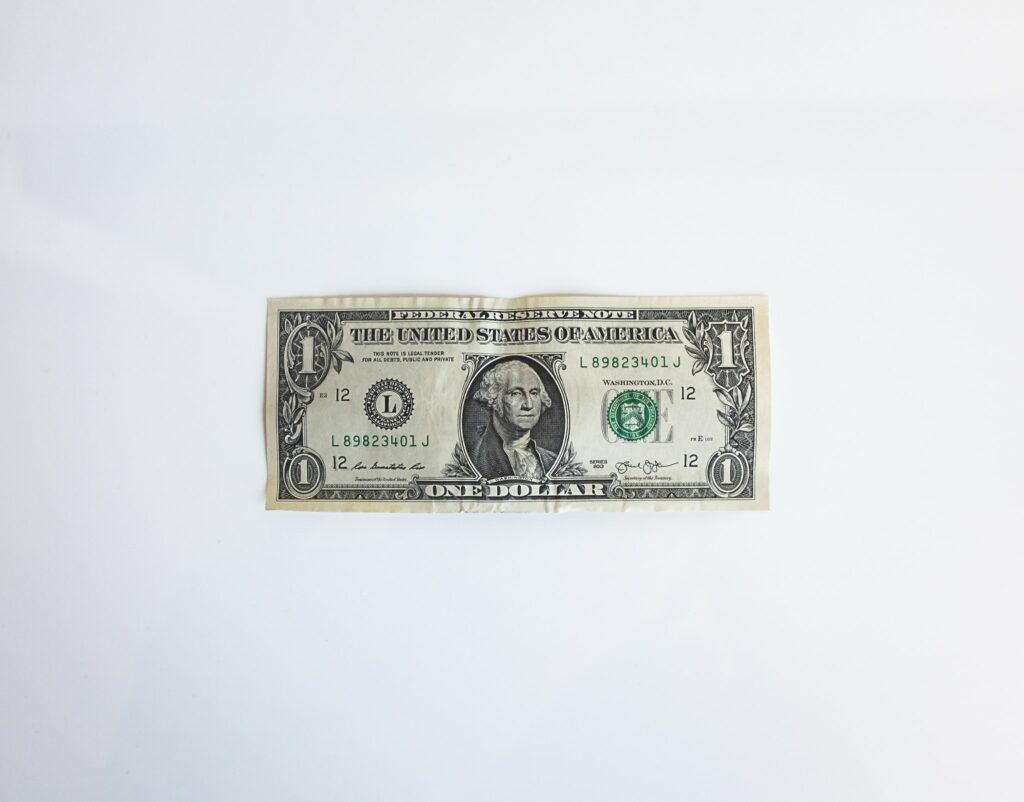 The payment structure of both apps is very different.
Noom members are expected to pay a fixed fee to gain access to all of the main features. However, those who wish to log their meals and count steps simply can use its free version. Obviously, the free version isn't as detailed, but it does help in losing weight. Noom also offers a 14-day free trial.
Noom offers the following premium packages:
Monthly – $59
2 Months – $49.50
4 Months – $32.25
With MyFitnessPal, users can either use the free or the paid versions, depending on their goals.
The free version offers basic logging options and some of the company's leading scanning features.
MyFitnessPal packages are:
$9.99 for a monthly subscription
$49.99 for a yearly subscription
The paid subscriptions offer access to more features like the nutrient dashboard, calorie goals by meal, food analysis, nutrient breakdown, and daily exercise goals.
In conclusion, both apps have something different to offer and the fee package is designed accordingly. Users can choose between them depending on their requirements.
Noom Success Stories
The problem with online reviews is that they cannot always be trusted. So here is a compilation of a few real success stories of people who used the Noom app and changed their lives for the better.
1. Sherry
Sherry is a 51 years old lady who lost 35 lbs in 5 months using the Noom app. Sherry had a nomadic lifestyle for 11 years of her life. During that period, she experienced some mishaps that led to injury after injury.
Telling about her condition back then, Sherry wrote, "I'm 51, and it's easy to blame weight gain on menopause and aging, but I knew deep down, this was a motivation issue for me. I used to be a really active runner, but injuries while being nomadic for 11 years with crappy insurance brought an end to that. One injury led to another, led to another, led to back pain; it felt as if everything was breaking down. And through it all, I wasn't really doing regular exercise any longer."
After being diagnosed with arthritis, Sherry was advised by her doctor to lose weight. It is then that Sherry subscribed to Noom to start her weight loss journey. Telling more about her journey, she says, "I filled out the initial information form for Noom (they require everyone to do this), and I put down my goal weight of 147 lbs (a loss of 25 lbs for me). It spit out an answer telling me I could reach that goal weight in 4 months using Noom – I laughed out loud…like a full on belly laugh. I thought the whole thing was a total scam – there was no way I was going to lose 25 pounds in 4 months.
I signed up for the free trial just to see what magic Kool-Aid they were trying to sell. I started the program, I struggled at first but was determined. I loved the lessons, and they kept me motivated (even it if was because I was stubborn and wanted to sort of prove them wrong), but then something crazy happened – it started to work. It was hard to make the changes, but it was working.
By April I had lost 25 lbs. I lost another 8 in April/May. So overall, I lost about 35 lbs." Adding on her experience after using the Noom, she wrote, "I have dug back out my size 8 clothes! I feel great, I mentally feel great, and I emotionally feel great. My self-confidence and self-esteem have increased back to where they used to be when I was younger. In fact, I feel younger.
But the best part of my Noom success is that my back pain is gone. All of those aches and pains I had in the morning and while sleeping have diminished. The doctor was right – losing weight did help tremendously with my back and knee issues. This is probably why Noom also works directly with corporate programs to help them decrease their health/insurance costs. It has certainly decreased my doctor bills for the time being."
Sherry's story might make the weight loss journey look easy. People often read such stories and presume that losing weight is a piece of cake. When met with struggles of dieting and exercising, such people often quit the program. Therefore, before making assumptions, it is important to know that health doesn't come free.You have to work hard for it. In her blog Sherry covered the time when she thought that she couldn't lose weight and tried to give up. Telling about that time she wrote,
"January
I can't do this – it's impossible. I can't believe how many calories are in cheese, and in olive oil! My sweet tooth (which is really strong) was in full withdrawal mode. I was angry, until I discovered broiled bananas with spices and a little brown sugar. I also discovered the use of spices for flavor and I started giving up or modifying little things that were less important to me like milk in my coffee. My nightly cheese plates became occasional skinny cheese slices on a small plate (to make it look like I was eating more to my eyes). I found that if I just sliced the cheese thinner, I still felt satisfied with the cheese taste I was craving, but I was taking in fewer calories.
February
I was starting to get a few results. I started to use exercise to 'buy back' calories for the day. This was my strategy whenever I wanted to eat something higher calorie, or have drinks with friends, I would just go out and walk further so that I could earn back those daily calories (even if it was only half the calories I was earning back!). I also started changing more little food things like eating different lower calorie foods (I found a bread that was lower calorie, I started using cauliflower rice instead of real rice, I switched to lite mayo for sandwiches and used more mustard, I stopped using salad dressing). I only had my skinny cheese plates when I really craved them. I took to drinking a lot of tea at night instead of having sweets late at night. I switched my cocktails to alcohol forward ones instead of mixers with lots of calories.
March/April
My whole grocery cart was now filled with fruits and veggies (this was a huge change). I started getting really into biking thanks to my new bike. This amped up my exercise even more. I fell in love with salads, and making fish. My sweet tooth withdrawal had tamed down and I was eating more fruit for sweets. I'm not sure how to explain it – but things changed. And because I could see the results, it motivated me even more. Yes – I hit some plateaus, but for me they weren't that long. I also really focused on getting more and better sleep."
For people on the verge of giving up on their health goals, Sherry has a little something to say, "Negative thinking, stress eating, social pressure, and boredom eating don't go away – ever. However, the goal is to learn to recognize them, and make better decisions. That's one of the things I really liked about the lessons, it teaches you what things like stress eating are and how to have less stress in your life. You understand all of the things that lead you down the destructive health path and you are better equipped to make good decisions for yourself.
It's funny because the last part of the lessons take this weird turn about how to undo all the stuff you did…how to live without counting calories, how to eat whenever you are hungry, how to not plan your meals, and how to exercise when you want to. It's been an interesting journey how it uses all of these tools and tips to get you there and then educates you on not using all of the tools they teach you as a crutch. Instead, you really just know that this is your new healthier life and habits you've chosen and they should come more naturally."
Read more about Sherry's weight loss experience with Noom on https://www.ottsworld.com/blogs/my-noom-success-story/
2.Laura Lynn
Laura is a stay-at-home mom for two school-aged kids. She started using Noom for its weight loss program and spent only 5-10 minutes each day using the app. Over a period of 17 weeks, Laura lost 16 pounds. She wrote in her blog, "Noom isn't just another list of foods to follow. You can binge eat low carb foods. You can stress eat "zero point" foods. You can severely limit your calories on any diet. But unless you face the issues that caused you to gain weight in the first place, you can gain back your weight if you stop the diet. Instead of making you dependent on the app for life, or dependent on specific foods, Noom teaches you to make better decisions wherever you are. The grocery store, a restaurant, a holiday party or a lazy weekend with your family.
In her blog, she also wrote about the behavior modification articles offered by Noom to read for its users. "I found that the education/behavior modification was one of the two features that made this program totally different from anything else.
If you're wondering how they accomplish the task of helping you break bad habits, Noom accomplishes this behavior modification feat with super quick and fun short daily articles in your daily menu/to-do list. I'd read them while I was waiting for the kids to get shoes on, in line at the grocery store, waiting for an elevator, that kind of thing.
I liked the light, fun, very slightly self deprecating tone they used (referring to themselves as nerds, that kind of thing). I will say I noticed a change in the tone of writing part way through. It became less light and chummy and more matter of fact. I don't know if it was because we don't really need it at that point, or if the objectives change. Either way I didn't mind, it was just kinda noticeable." Evidently, various features of Noom helped Laura a lot with her weight loss journey.
Read more about Laura's story here https://lalymom.com/noom-weight-loss-app-full-review-results/
3.A couple's journey to weight loss
Callie and Justin are a couple with two kids. Callie is a stay-at-home mom who also works a part-time job in customer service and teaches VIP KID on mornings, nights, and weekends.
Her husband, Justin, works in an office for 40 hours a week sitting in a cubicle, and has a side-business designing website, and also does a little affiliate marketing on the side.
They both joined the Noom weight loss program to test its credibility. Callie didn't have much problem with her weight, but Justin struggled with his weight for a long time. He wrote in his blog, "I have struggled with weight my entire life.
The first problems started in 3rd grade when I got pneumonia the same week we had satellite TV installed at my house.
I became a hardcore couch potato and shot up to 130lbs that year.
My next milestone of weight gain I remember is entering the 7th grade. I was going from elementary school to Jr. High, and we were given a physical to see where we were at before entering this next milestone. I was 170lbs at this point.
Jr. High was worse, as over the next year and a half I shot up to my heaviest weight I reached in my life, 245lbs.
It was at this point I was so miserable, I had just watched Super-Size Me for the first time, and I decided that enough was enough. I quit drinking my 5 sodas a day and tried to eat a little better. Quitting the soda helped me drop 30lbs in one month. It was an insane weight transformation.
Through High school I stayed in the 210 – 215 range, and in my first 2 years of college managed to creep down to 194lbs.
From my senior year of college in 2013 to November of 2015, I managed to work my way back up to 228lbs. I remember the exact day was November 15 of that year. I was on the floor trying to fix my sink, and just felt out of breath and super uncomfortable. I had known that I had been gaining weight from sitting in my new office job, but I hadn't been brave enough to step on a scale for a long time before that date.
The sheer uncomfortable feeling that I had that day made me step on a scale. 228lbs.
Again, believing that enough was enough, I started counting calories using another program.
This app was great and I continued to count calories diligently for most of the next year. During this time I had started working out regularly for a few months on EA Sports Wii Active 2. As with many exercise routines over the years I had tried, I got a slight injury and fell out of the habit.
After falling off and getting back on track with calorie counting, I made it down to 191lbs in November of 2017.
Life happened again, as it often does, and I shot back up to 205lbs in September of 2018." After 16 weeks of the weight loss program, Justin wrote again, "I came close. 160.4 was the closest I got and that was on 9/30/19.
I call that goal weight. I'll post a picture this week for proof.
This past week I have been counting calories in my head.
It's weird, now that I've hit my goal weight. I'm in maintenance mode where I try and keep the weight I'm at, which means all of the sudden I'm going from 1450 calories per day to 2000. Eating more after 4 months of weight loss is a challenge.
I wouldn't even worry about it, but now I'm trying to gain muscle, and that takes eating more of the right types of foods to help facilitate the healthy muscle build.
I've worked out a few times this past week, and so attribute my slight gain to that.
Plus people normally flux within 2lbs in a day, so it's hard to tell.
After everything we have been through, I know that if I get a little off course again, I can always correct. I've seen 160 happen, and I now know it's possible.
Believing is half the battle in weight loss, which is where the program starts you out at. They helped me believe I could do it, and I held onto that belief through this entire program.
I will be posting updates here on the blog as I progress, but probably in a different article.
I want to help provide support to people as they go through this journey with us, and I will have some additional resources coming to you soon to help you get inspired and succeed in your weight loss journey.
If you've been on the fence about Noom this whole time, I hope that our journey was able to inspire you to take the plunge and regain control of your health.
Weight loss is largely a mental block to overcome, along with the willpower to keep on heading towards your goal and achieving your ultimate why.
My ultimate why was more energy to play with my kids, and I've achieved that through this program.
I encourage you to join the program as well and start your journey towards your ultimate why.
Please reach out to us with any questions you have about our journey, and I will keep you updated on life beyond Noom." Same for Callie, she too lost a significant amount of weight and reached her goal.
Click here to know more about their story https://mommybear.org/noom/?utm_medium=social&utm_source=pinterest&utm_campaign=tailwind_smartloop&utm_content=smartloop&utm_term=51465466
Is Noom a Scam?
Above mentioned stories about Noom clearly dignify the app and proves that it works. However, some people have submitted complaints alleging that the company that the app doesn't let them cancel their subscription or offers misleading free trials.
According to those complaints, users tried to cancel the trial offer before it ended but were still billed for the subscription. Many of these users said they thought that after the free trial, the cost of monthly membership was between $20 and $40. Instead, they were charged for several months upfront upon the free trial's end, resulting in alleged charges varying from $120 to $180 or more.
Consumers also alleged difficulty trying to contact Noom's customer service to request a refund of charges.
Based on these charges alone, it can't be said that Noom is a scam, although it appears that the company needs to resolve issues faced by its customers.
Apart from these complaints Noom has good reviews. Below are the reviews of Noom users on Google play store:
"Noom is so much more than the app, and my experience and success deserves a 5 star rating! However the app itself has some challenges. This Android version is more stable and consistent than my wife's apple OS version. I give it a 4/5 because the app gets the job done – I have enjoyed my eating over the last month and lost 15 lbs. I have more energy and less cravings. I eat more carbs than I ever thought I could while losing weight. The app has polish and consistency issues, but not major."
"The program is fantastic: well-rounded, thorough and witty curriculum, supportive group and individual coaching, and the app is well designed. Logging food is usually pretty easy. My complaint is that the pedometer on mine doesn't work. I don't care about tracking my steps right now so it's not a deal breaker but was disappointing a few times after I've walked all day and checked my steps out of curiosity and saw something obviously inaccurate like "2530" or something."
"Amazing program, it really teaches you the psychology behind what and why you eat. I never feel deprived or like I'm obsessing over NOT eating that ice cream. It's all within reason. Unlike keto and other low carb type diets, you can eat a variety of food and not stuck on low/no carbs. I have done those diets and in the end felt deprived of my favorite foods. I have been on this program for 29 days and have lost 19lbs. Yes I have had pizza, ice cream and strawberry shortcake. Game changer!!!"
From these comments it is safe to say that Noom is not a scam. If anything, it is a genuine weight loss program that has helped many people so far.
Noom Vs Keto
Unlike Noom, keto is not an app or a weight loss program. Keto is just a shift in the way you eat to lose weight. The ketogenic diet is a high-fat, low carb eating plan that encourages the body to burn fat instead of carbs. Both Noom and Keto have a diet plan based on scientific research that claims to help lose weight.
Here is a comprehensive comparison between both the diets:
1. Weight loss
There is a difference between the impact of short term and long term weight loss on the body. While keto offers a short term goal, many argue that it isn't worth the effort. The ketogenic diet might help to lose weight faster but the lost weight cannot be maintained for long. Noom, on the other hand, not only changes the diet but also addresses the underlying bad habits and behaviors that caused the weight gain, resulting in a long term weight loss. This is the reason why people who lost weight using Noom manage to maintain their new weight.
2. Convenience
Keto diet is hard to follow. There are so many restrictions with the keto diet that it is nearly impossible to have a regular meal. This is why many people get off track with their diet. Also, the diet requires a lot of planning and dedication. Avoiding carbs means buying very specific groceries, food prep, and planning.
Even while being in the fat-burning state of ketosis, a single pasta dinner or sandwich can throw all the efforts in the dustbin.
Noom understands that diet restrictions can cause cravings. Therefore, no foods are off-limits from the Noom diet. However, they do have a color system that helps in understanding the value of foods to make the right choices. The idea is to encourage healthy eating choices in people to break bad habits and encourage positive behavior change.
Because Noom adapts to most of its users' lifestyles better than keto, it clearly is more convenient.
3. Health
According to the U.S. News, some people have died while following the keto diet for weight loss. It seems that keto seeks weight loss without consideration for wellness.
In retrospect, in the effort of cutting all carbs, keto also cuts out the good ones like whole grains, and to increase the fat intake, it doesn't take into consideration unhealthy foods like red meat and butter.
Instead of cutting carbs, Noom focuses on the calorie density of the food. Foods that have a lot of water are less dense and fill you up faster, deters over-eating and encourages weight loss.
Celebrities on Noom
The growing popularity of Noom has also affected celebrities. Adele and Pippa Middleton both have accepted that they used the Noom app to lose weight. Both stars reportedly used the Sirtfood Diet for quick weight loss. The sirtfood diet only lasts three weeks.
The focus of the Sirtfood Diet is to eat foods rich in sirtuins, which supposedly trigger specific genes in the body, leading to a heightened metabolism, increased fat burning, lowered inflammation, and a controlled appetite. Food items like lean chicken, red meat, kale, blueberries, and soy are prohibited in this diet, but you can consume red wine, coffee, red wine, and matcha.
Kat from the Noom commercial says that even at her heaviest she felt small, but it wasn't until she was 34 years old that she felt she hit rock bottom. That is when she decided she needed a change and tried Noom. Kat now feels she can say with confidence that she loves herself.
Watch the video here https://www.ispot.tv/ad/oGIo/noom-discover-how-much-weight-you-can-lose-today
Noom recently shared a post with Kat's image about how Kat not only lost weight but also maintained it. Here is what that post says,
You may actually recognize her from one of our commercials
Months later, she is still rockin' that beautiful smile, upbeat energy, and overall inspiring outlook over at @fit_kat716!
How did she do it?
Hard work and dedication, mixed with self-compassion and kindness. Oh, and a little help from Noom
One day "it just clicked.
She realized that "health" isn't dress size, a look, or a number on the scale. And it requires patience and perseverance — inside and out, body, mind, and spirit.
See the full post here https://www.instagram.com/p/B5lLL0-ARTa/?hl=en
Here is what Kat has to say about her Noom experience "It's SO easy to take my habits and grow them into new ones… now that I've acquired the skills, Noom feels like second nature to me."
How do I cancel my Noom subscription?
Noom subscription can be easily canceled by logging into the app.
Open the app on the device
Click on the blue chat bubble in the upper right corner of the home screen
Message the Goal Specialist, letting them know about the cancellation
A link will be sent to process the cancelation
Here are the steps Android and iOS users need to take to cancel Noom:
If you don't have an installed app, you can cancel on the subscription portal by logging in with the credentials you used to create the account and sending the message to the coach.
If the subscription is canceled during an active subscription (post-trial), you will still have access to the Coach and Noom course until the end of the billing cycle but will not get charged again, and your subscribtion will not continue.
If you are still within the trial, you will not be charged the full price of the subscription when your trial ends. Make sure you contact your coach and cancel prior to your free trial ending if that is what you want to do.
We have had such success with NOOM when other plans stopped woroking that we have not had to cancel. Other plans do work but NOOM has literally changed our lives.
Conclusion: Noom wins
Noom is an excellent weight loss program. Its ease of use makes it one of the most popular fitness and weightloss apps. The app has helped many people lose weight and maintain it, including celebrities. In our opinion NOOM is the winner.
What are your experiences? Let us know what you think and what your successes and hardships have been. We love to help others succeed no matter what plan you chose.