Weight Watchers says they're making big changes for 2020, but what are they?! We've all been wondering. 🙂 I get asked this in my inbox from the Facebook group and in my email every single day.
We are hearing this program will be released in November 2019, to get everyone prepared for 2020.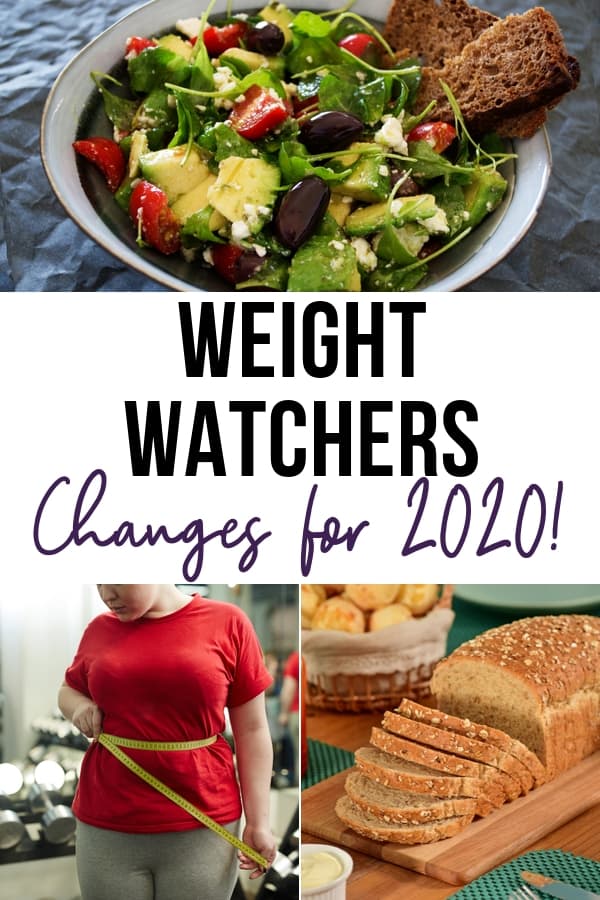 I found this video on YouTube that gives some of the "leaked" info that this woman says she has verified. Keep in mind NOTHING is set in stone and we truly have NO idea what the changes are… but let's talk about them anyway! Watch this while walking and getting some steps in for our Walking Challenge.
Note: I'm not associated with Weight Watchers/WW in any way, this is just 'rumor' that I have heard.
WW Gives Choices in 2020?
The #1 complaint for most people is that we MISS THE OLD PLANS! Maybe Freestyle isn't working for you, so the word is there will be an assessment that helps guide you to choose the right plan for your body.
New 2020 Programs
Blue Program — This is the Freestyle program, exactly the same way it is now. The Blue Program is for those who are using Freestyle and it's working well for them. No tracking 0 point foods. Yay!
By the way, many people are overeating zero point foods because they're not watching the calorie and carb counts. I have a printable for you that breaks down EACH zero point food by calorie count, carb count, and even gives the fiber. It's worth putting in your purse or on the fridge. None of us got overweight by overeating boneless skinless chicken breast, but as we get older we DO have to watch the carb count – yes, even in fruits!
Green Program — This is "essentially" the SmartPoints program, where you track everything. The only 0 point foods are fruits and veggies. This is a slight adjustment from Freestyle but it's going to give you the boundaries that many of us need. Will the algorithm be changed? SmartPoints allowed more sugar than Freestyle. So, as far as the calculations changing, we aren't sure yet.
Purple Program — Remember Simply Filling? This is similar! There's a list of foods you can eat, without tracking, but there are also some points available. Word is it will be called "Freestyle Plus". The Simply Filling plan allows whole grains and pasta, so I know this is NOT the plan for me. Barrett (in the video below) says the same thing. If you need tight boundaries, this is not it!
Here is a list of Simply Filling foods from WW.
This is what Barrett has to say about the new 2020 WW plan! Let's see how accurate it is next month. 🙂
2020 WW Program Weeklies
Freestyle won't change (Blue) so you'll have Weeklies, then the other two programs have points as well but no Weeklies on the Purple plan. Is that true? Who knows! We will find out! 🙂
The real question is: Can we still eat our delicious BUILT BARS? 😉 (The answer is YES!)
WW 2020 – The Bottom Line
Inevitably, some people will be happy about these changes while others will be unhappy. All I ask is that you give the new program a chance – give YOURSELF a chance – before switching. There are other apps like Weight Watchers that cost far less, so that's always an option, but keep an open mind about change! It can be good! 🙂
The bottom line is KNOW YOUR BODY. I know I can't do the Purple plan because I'll gain weight. I have – HAVE! – to watch my carb intake. I'm not sure which plan is going to be best for me yet. I've been trying out Noom and loving it, even my wife who has thyroid issues has had success, so who knows what 2020 will bring for me. Leave a comment and let me know what you think about the new changes!
Smiley's Points will always be WW recipes – as soon as I know the plan details FOR SURE, I will start converting all of my recipes for you guys. The goal is, if the plan comes out in November, to have them all perfected – along with new recipes – by January 1! 🙂