You are going to love these slow cooker sloppy joes! Sloppy joes are a childhood favorite of mine, what about you? These are super easy to make and won't break your points budget, either. This is a meal I make when funds are low but I still want to stay on track.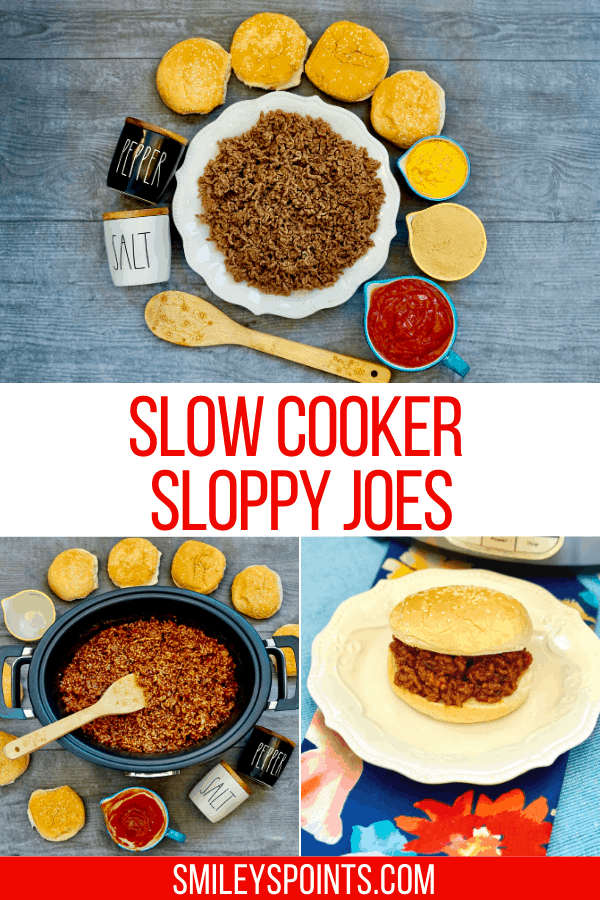 ---
"Healthi formerly iTrackbites is an alternative to Weight Watchers. "

---
Slow cooker sloppy joes
If you are like me you need all the time you can get every day. Being able to throw a meal into the crockpot and forget it has been a lifesaver for me this week. I start in the morning and by the time dinner time rolls around it is hot and ready to eat.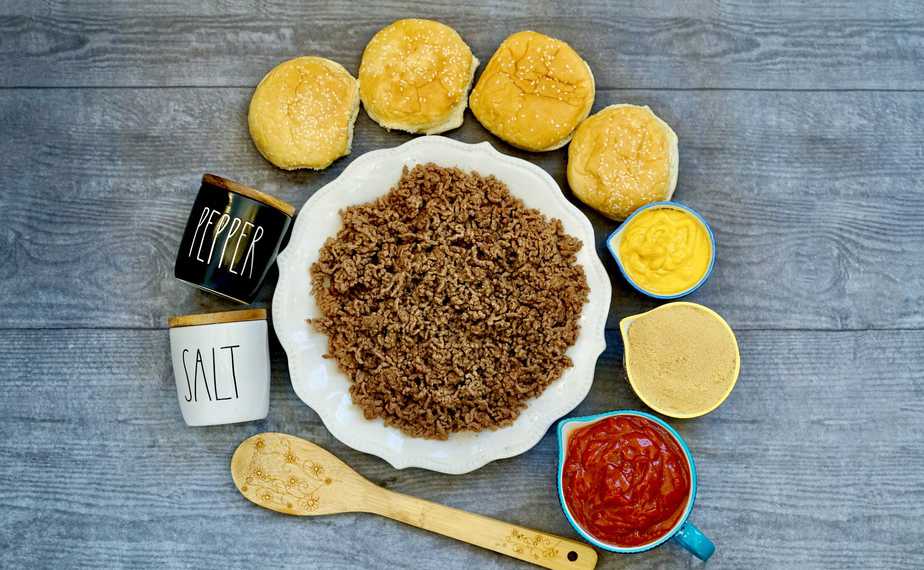 I love that we can freeze the leftovers for a quick meal later in the week. This makes tracking the meals easy and saves time too. Freezing meals, especially when times are tough, can really be a lifesaver.
I freeze our leftovers and later in the week or even next week sometime we have the meal again. I make sure to write the points on the bags so tracking is easier. you get to love the meal all over again but with less cleanup, less mess, less cooking. We all need a break sometimes!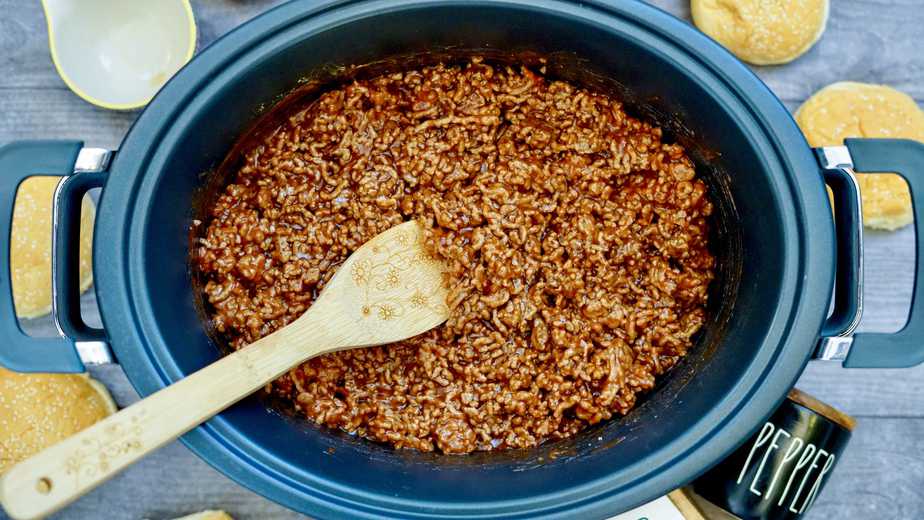 Cooking times can vary between machines. Make sure you check on the progress of your meal about 3/4ths of the way through to see how it is doing. You may need to adjust your time to cook it longer.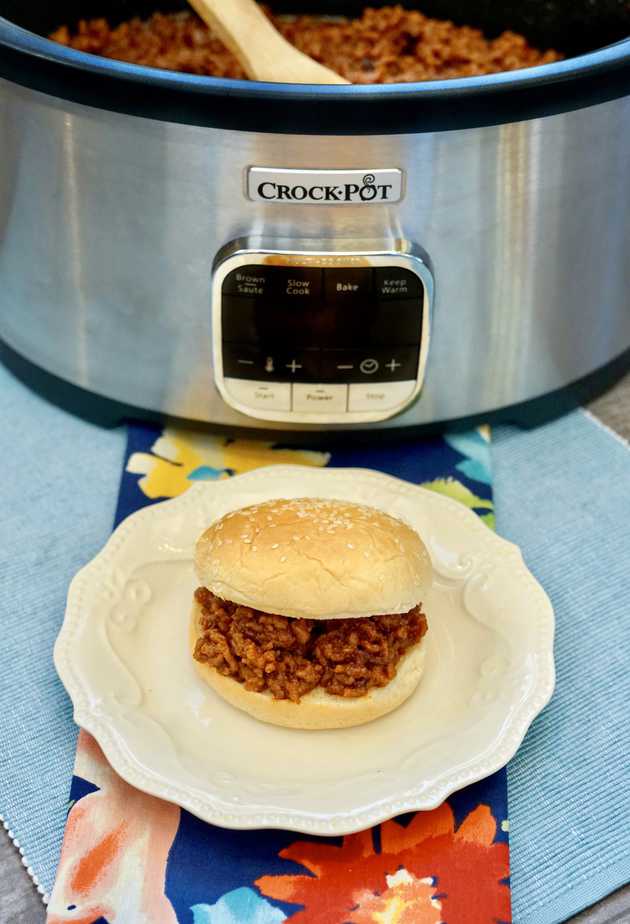 The best bread for myWW
Finding a low point hamburger bun or a slice of bread can be maddening at first. I use to avoid the bread aisle like the plague when I started Weight Watchers. I have created a list of low point breads so you can find which one you like the best. Let me know if I have missed your favorite, I will add it to the list 🙂
For a treat, try making my Cheddar Bay copycat recipe, make these with your sloppy joes. Try them when you are making sliders they are perfect for a quick bite. My cheddar bay biscuits are delicious and only 1 point on the blue and purple plan.
Some great add-ins for sloppy joes include
Carrot slivers, a great way to hide some veggies in there 🙂
Beans, Black beans will make it more like chili but they add protein and heartiness
Fat-free cheddar cheese. For a melty delicious sandwich 🙂
Jalapeno will add a little heat without being overbearing.
BLUE PLAN: 6 Points

GREEN PLAN: 6 Points

PURPLE PLAN: 6 Points
Print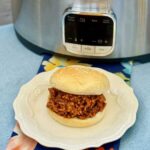 Slow Cooker Sloppy Joes
---
Description
These delicious, low point sloppy joes are so simple to make. Sloppy Joes are one of my favorite frugal meals to make!
---
2lbs Browned Ground Beef 95% lean /5% fat
1 1/2 Cups Heinz no sugar added Ketchup
1/2 Cup Swerve Brown Sugar
1/4 Cup Mustard
1 Teaspoon Salt
1 Teaspoon Pepper
Hamburger Buns
---
Instructions
Place browned ground beef, ketchup, mustard, brown sugar, salt & pepper in the crockpot.
Mix well and cook on low for 2-3 hours.
Serve on hamburger buns and enjoy.
More great slow cooker recipes
Slow Cooker Vegetable Soup
Slow Cooker Southwestern Breakfast Casserole
Slow Cooker Beef and Broccoli
Slow Cooker Creamy Wild Rice and Mushroom Soup
Slow Cooker Mexican Shredded Beef
How to be successful on the new myWW plans
myWW Costing too much in these trying times? Try Healthi formerly iTrackBites.
Have you tried Healthi formerly iTrackbites?
Sign up for FREE through my referral link (mobile) and
leave a comment letting me know what you think!
Use code COACH_SMILEY as a PROMO CODE at checkout to get Healthi formerly iTrackbites for just $24.99 a year!