Easy Homemade Vanilla Fig Jam
In 2 short hours, you can have a delicious vanilla fig jam to spread on some warm homemade bread or to have with toast and tea in the morning.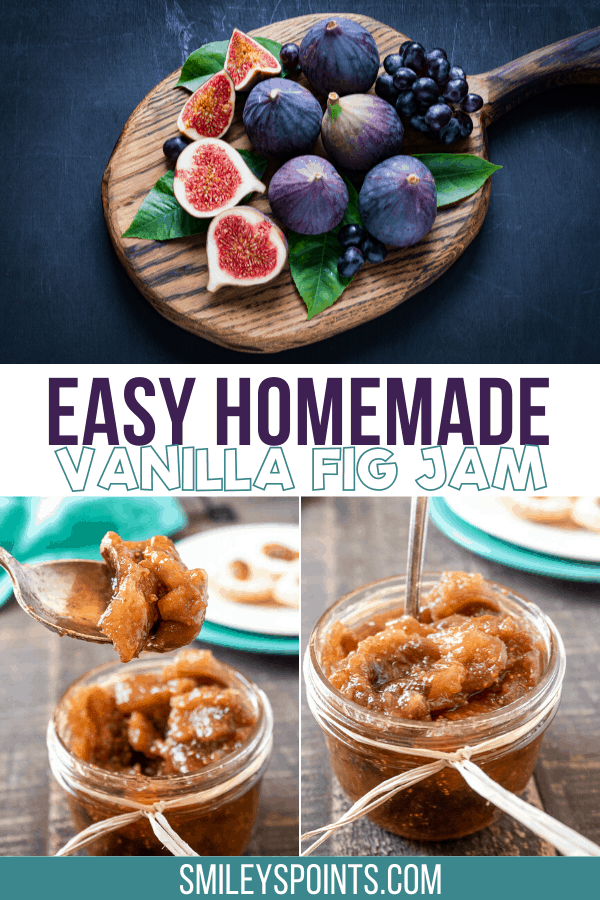 I'm so happy you're here. 🙂 Note: Smiley's Points participates in affiliate programs. That's how the bills get paid! There is no additional charge to you and I only recommend products I know and love.
Easy Homemade Vanilla Fig Jam
With the holidays approaching and the weather cooling down, many of us are enjoying becoming more adventurous in the kitchen. Something I've always wanted to try was making my own jam! I decided if I was going to do it, I was going to go all-in, no boring strawberry for me! Enter Vanilla Fig Jam.
We had some vanilla fig jam on our Cheddar Bay Biscuits copycat recipe and it was phenomenal. One word of warning on the cheddar bay biscuits, you may have to double the recipe. Our kids DEVOURED the first batch!
What do I use fig jam for?
After a bit of research, I came upon this wonderful site that listed 15 ways to vanilla fig jam. It is called In the Kitchen with Cherchies and is a fantastic site to visit and get some recipe ideas.
Unique uses for this delicious spread are to use it as a topping for pork or beef this holiday season. This Easy Instant Pot Pork Chop recipe would be a great pairing for your amazing vanilla fig jam. Adding jam to your turkey, chicken, or other protein dishes will enhance their flavors and add a little sweetness. It is amazing what a spoonful of this jam on a slice of turkey can accomplish. This herb-roasted chicken would also pair perfectly with this vanilla fig jam.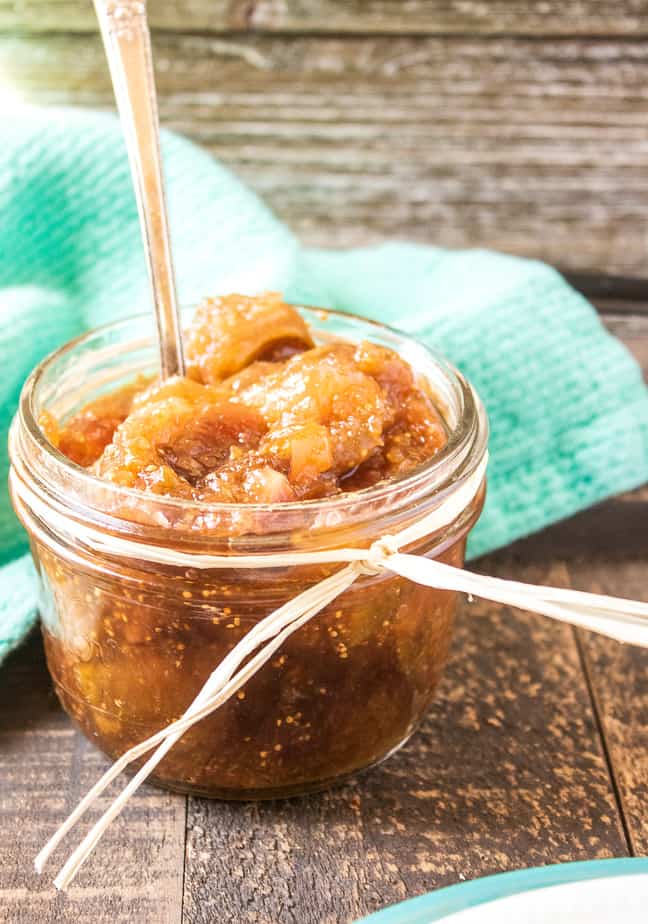 Breakfast, the most important meal of the day
If you are like me, you can enjoy your scrambled eggs sweet or savory. This recipe would be delicious in scrambled eggs. If you are more of a yogurt person in the morning, spoon some in your vanilla or plain Greek yogurt. Need some carb-loading to get you going in the morning? Thrown this on some toast and you are on your way to a fantastic breakfast! Even better, whip up some healthy banana bread in your Instant Pot and you will have an amazing breakfast treat that's delicious and low in points.
Time for a snack
I'm always looking for some delicious snacks to avoid the mid-day slump. Crackers are often a great snack choice. Many of them are lower in points than you would expect, especially for as many as are in a serving size. Good Thins, Almond Thins, Wasa, Ritz Crisp, and Thin are all great choices. Trader Joe's has a fig and olives crisp that would be a perfect vehicle for enjoying this jam. If you want a bit of protein as well, enjoy it with some brie, either warm or cold. A baby swiss or mild cheddar would also be a fantastic pairing for this jam.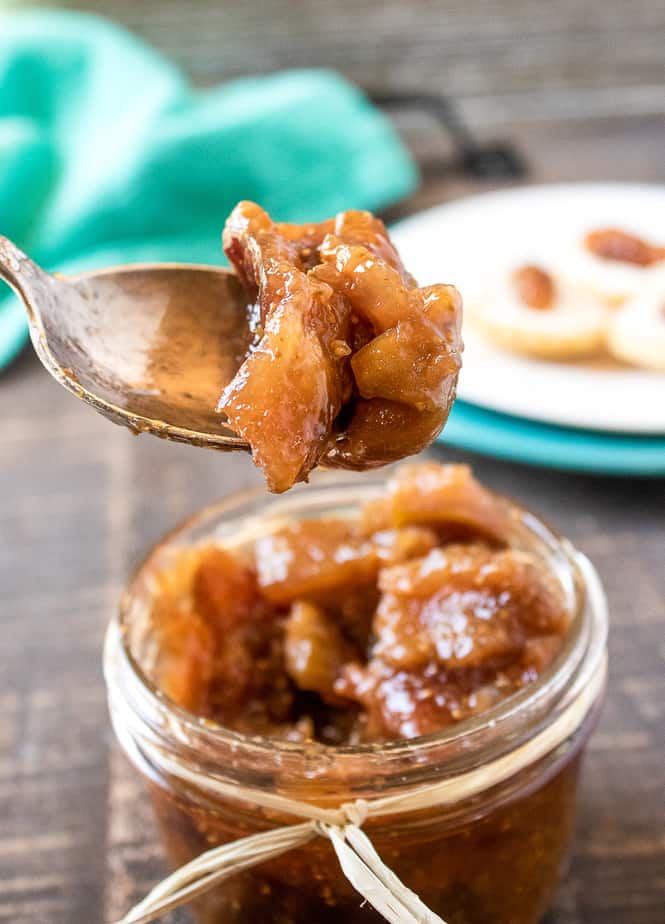 Give the gift of jam
If you double the recipe, you can share your wonderful creation with others as a unique and personal gift. We all have mason jars and jelly jars that we save because, well, we just do. Now you have the perfect way to repurpose them! Fill them with your delicious homemade jam, throw some ribbon around it and viola! Instant gift they are sure to love!
More Delicious Recipes

Bacon and Egg Wraps
Easy Egg Casserole
Air-Fryer Egg Souffle
Best Vegetarian Recipes
BLUE PLAN: 2 Points

GREEN PLAN: 2 Points

PURPLE PLAN: 2 Points
Print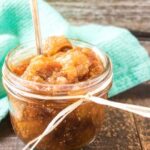 Easy Homemade Vanilla Fig Jam
---
Author:

Total Time:

2 hour

Yield:

1/2 pint
Makes: ½ pint
Ingredients:
1 lb. figs, stems removed, washed, and quartered
2 T. fresh lemon juice
½ c. maple syrup, preferably local
1 t. pure vanilla bean extract
---
Instructions
In a large bowl, combine the prepped figs with the lemon juice and allow the figs sit at room temperature for about 45 minutes.
Transfer the figs, along with the juice, to a large pot set over medium heat. Add the maple syrup and vanilla extract and stir to combine.
Cook, stirring occasionally, until the figs break down into a thick and slightly granular jam, around 50-55 minutes. Remove from heat and cool slightly.
Serve immediately or transfer to an airtight container and store in the refrigerator for up to 5 days. Enjoy! 
Notes
16 tablespoons in 1/2 pint
1 tablespoon serving size
Prep Time:

1 hour

Cook Time:

1 hour
Nutrition
Serving Size:

1 tablespoon