My Aunt Louise was a cook by trade and Sweet potato bakes were one of her favorite dishes to make. I have refined the recipe to make it healthier because she was a southern cook and even though the food was delicious it was not the healthiest.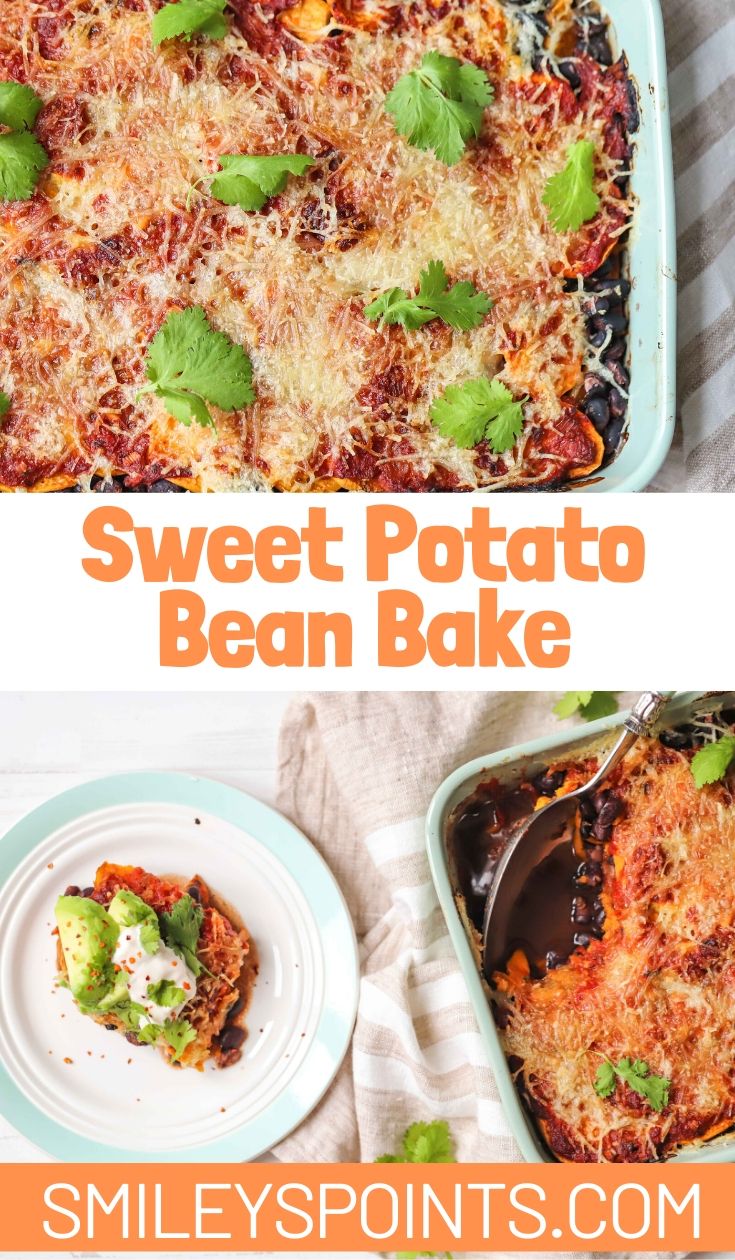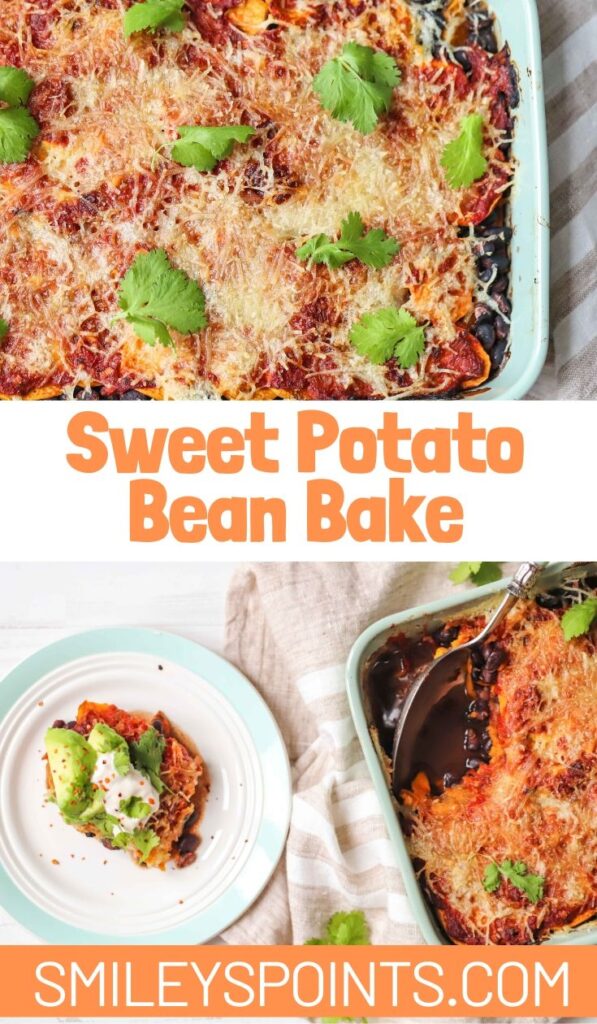 ---
"Healthi formerly iTrackbites is an alternative to Weight Watchers. "
---
Sweet potato bean casserole
I have tried and tried to duplicate the taste of her sweet potato and bean casserole for years. I finally got it right. (It took me two years to make this recipe perfect) The secret is smoked vegan mozzarella cheese. Do not go for the smoked Gouda as it is just not the same. More on the cheese in a bit.
Are sweet potatoes good for you?
Sweet potatoes are also rich in vitamin C and vitamin B6, which is important for brain and nervous system health. They're also a good source of potassium and magnesium, which help improve heart health by helping to regulate blood pressure.
A single sweet potato can contain 769 percent of the amount of Vitamin A you need to consume daily. Vitamin A is great for your vision, bones and skin, and helps strengthen your immune system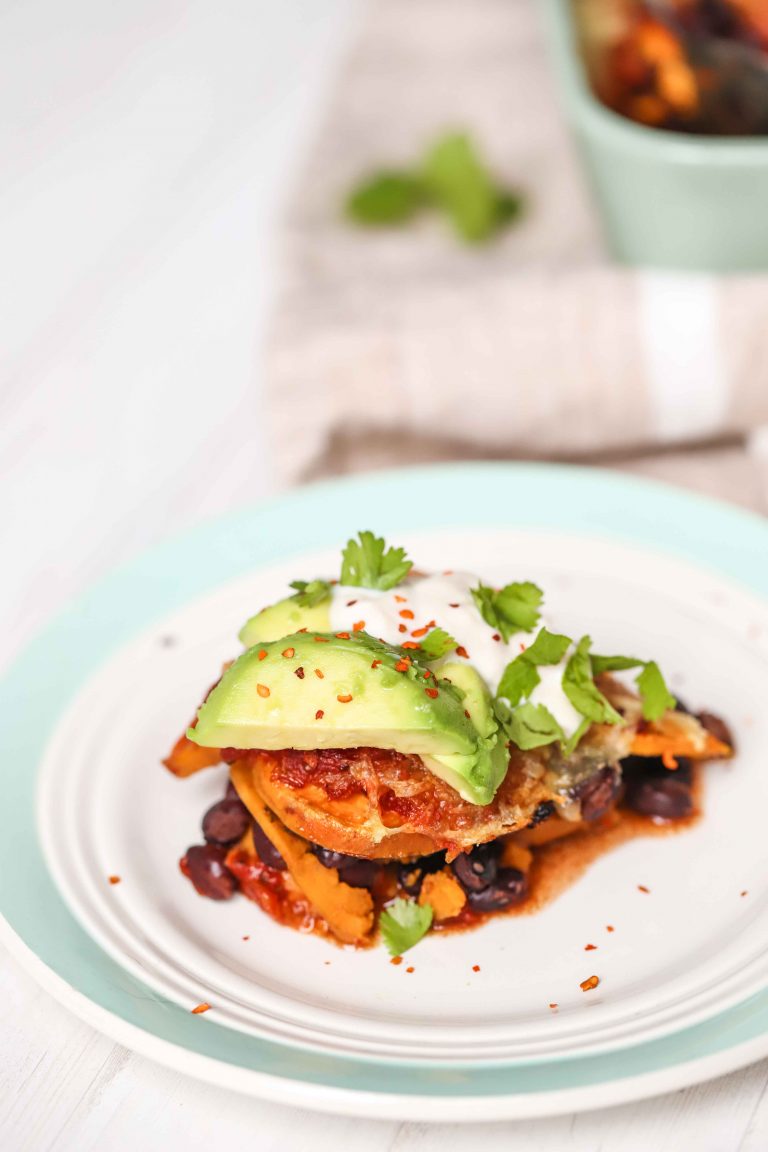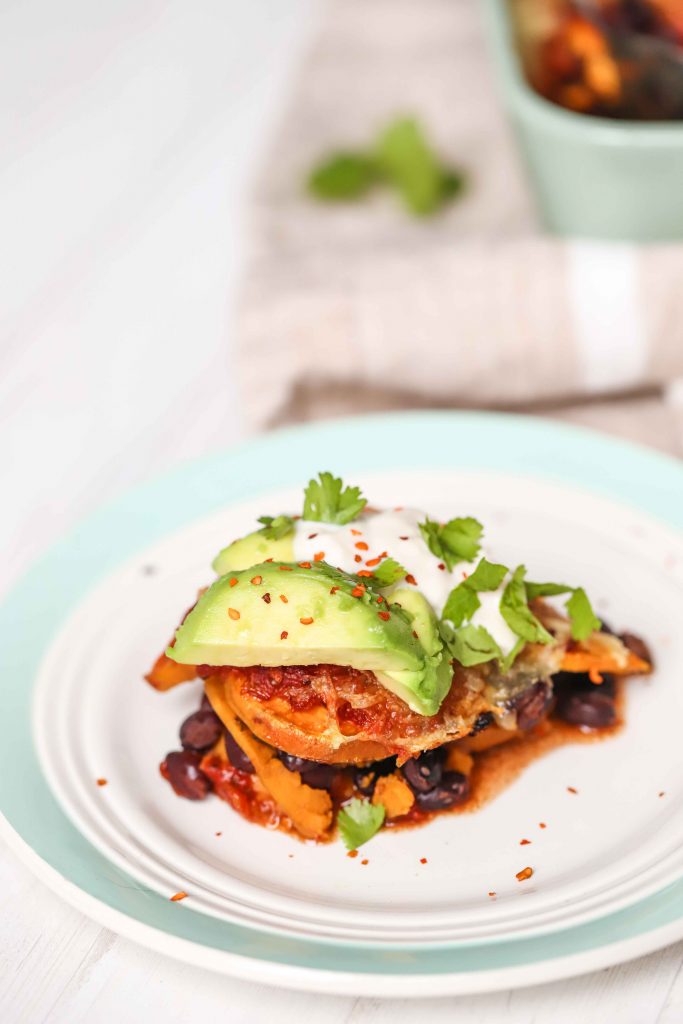 Are Sweet Potatoes good for weight loss?
Sweet potatoes are rich in nutrients, which can help you stay healthy as you lose weight. They are considered low-glycemic foods These are foods that do not cause an instant spike in blood sugar levels, which also helps you maintain your weight efficiently. The high water content in sweet potatoes makes them great for weight loss.
Are black beans healthy for you?
Beans are zero points on Blue and Purple for the new myWW plans. On the Green Plan, they are only 3 points for a 1/2 cup. This is because beans are healthy for you. They are loaded with protein which we already know but what else do beans have that make them so good for us?
According to Medical News Today, Black beans are loaded with fiber, potassium, folate, vitamin B6, and phytonutrients, coupled with its lack of cholesterol, black beans support heart health. This fiber helps lower the total amount of cholesterol in the blood and decrease the risk of heart disease.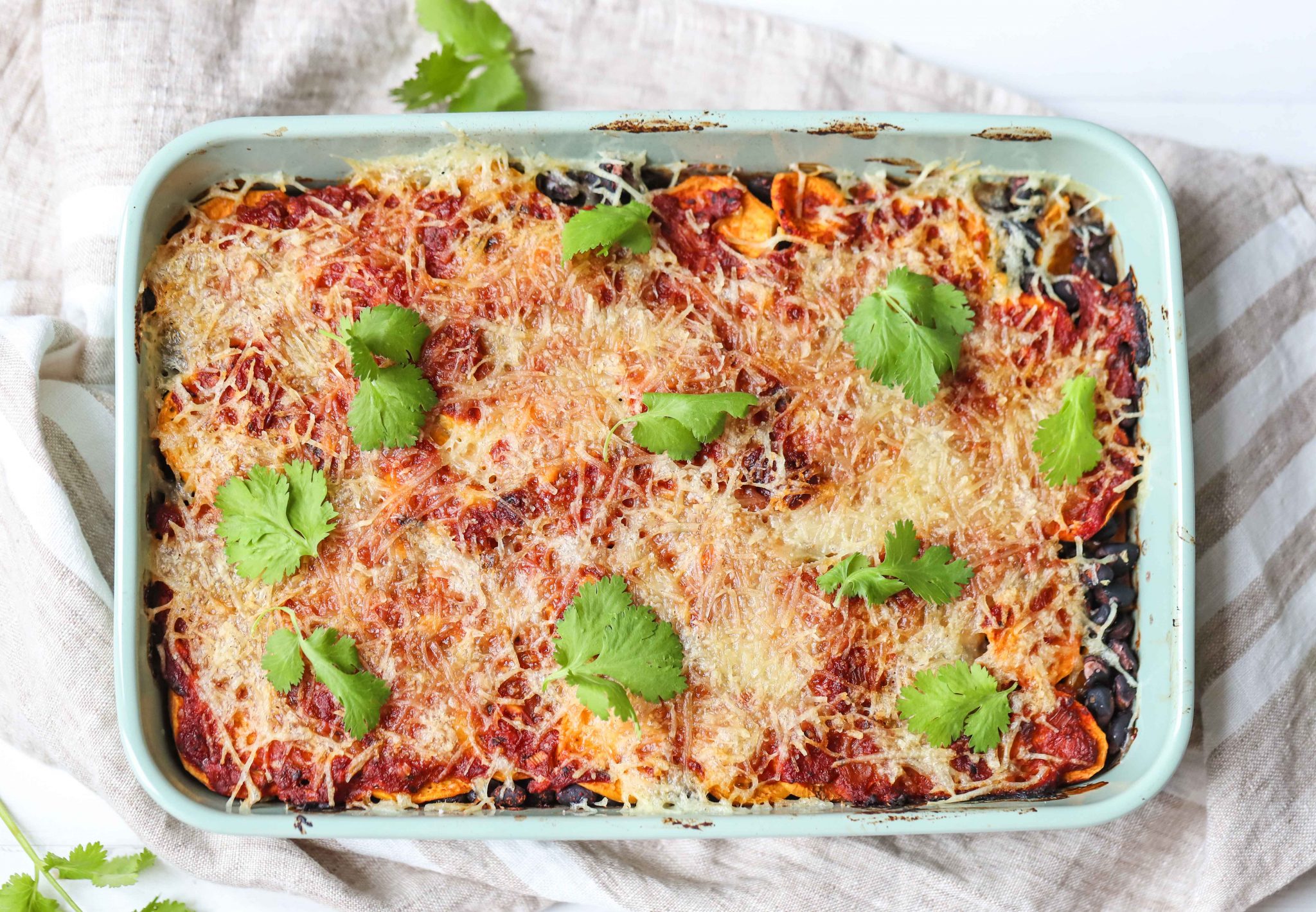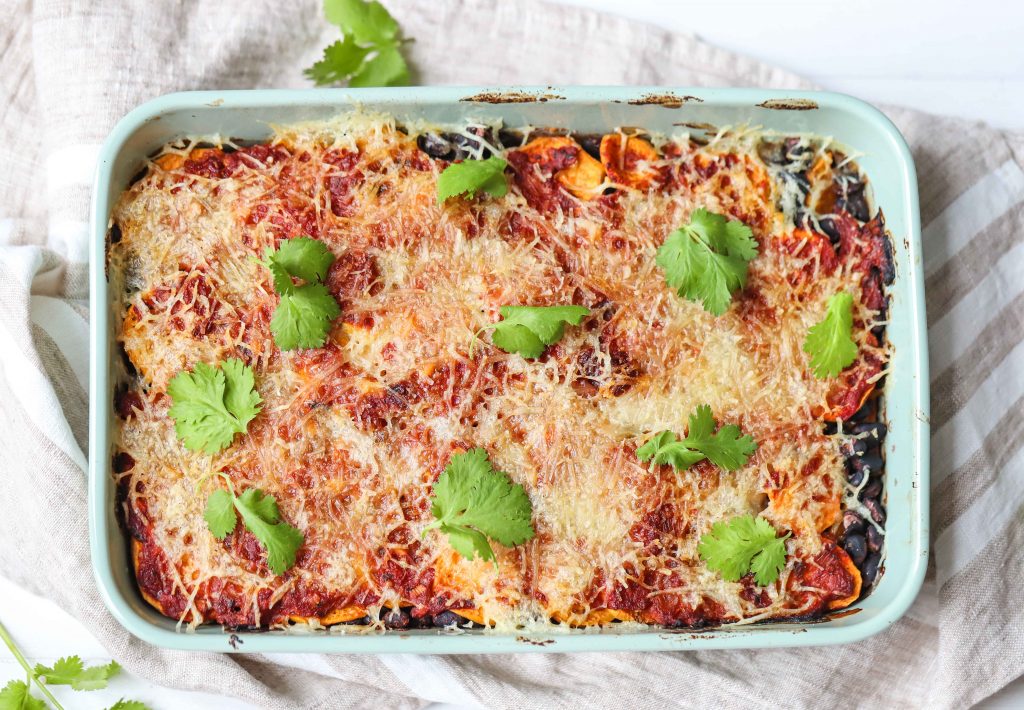 Vegan smoked mozzarella cheese
According to PopSugar and the Huffington Post Daiya vegan cheese is the best on the market. Ok Huffington Post gave some honest opinions of the cheese and it was a mixed response. Given that it is a non-dairy cheese alternative I think it is a lot better than the competition. Which vegan cheeses have you tried? which do you prefer?
The smoked mozzarella adds that much needed smoky flavor to this dish. This was what my sweet potato casserole was missing that smoky pop of flavor. The cheese combined with the smoked paprika gives this dish amazing flavor you will come back for seconds.
Low point toppings for your sweet potato casserole
The only thing I would add to this recipe as a topper would be a a dollup of low fat sour cream. Yes it is that good 🙂 Let me know in the comments what you add to yours.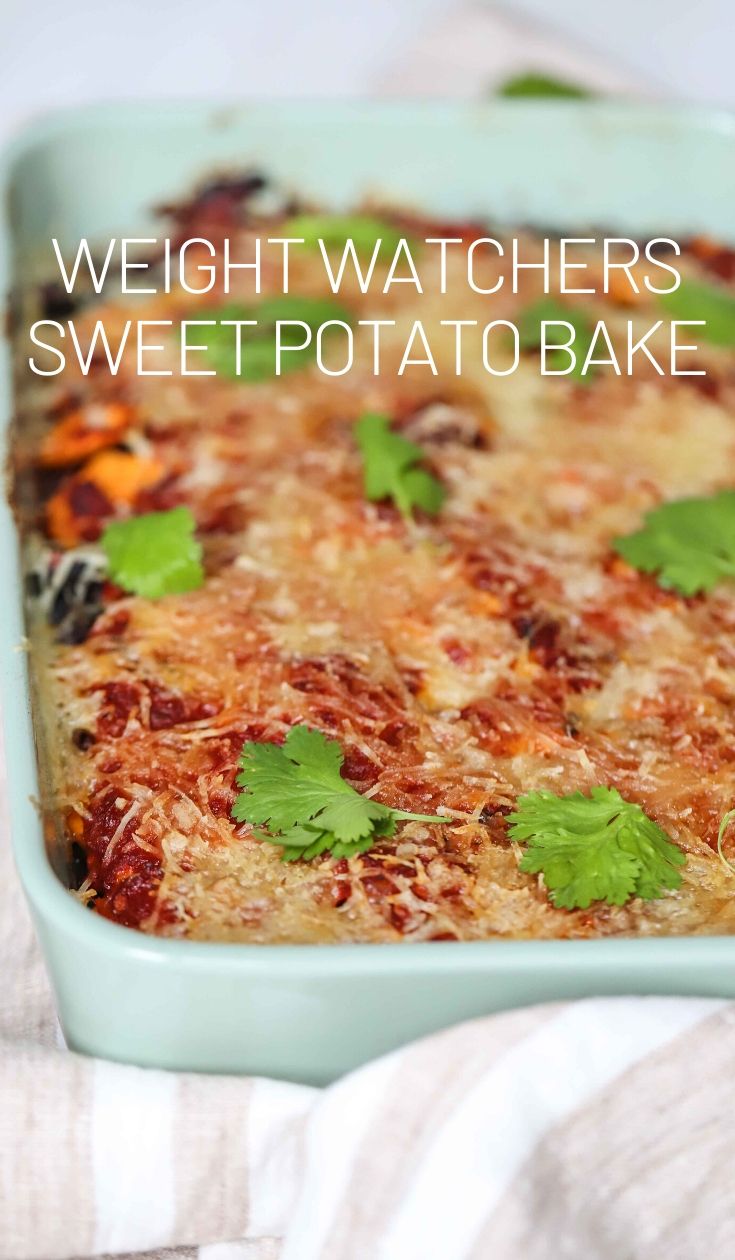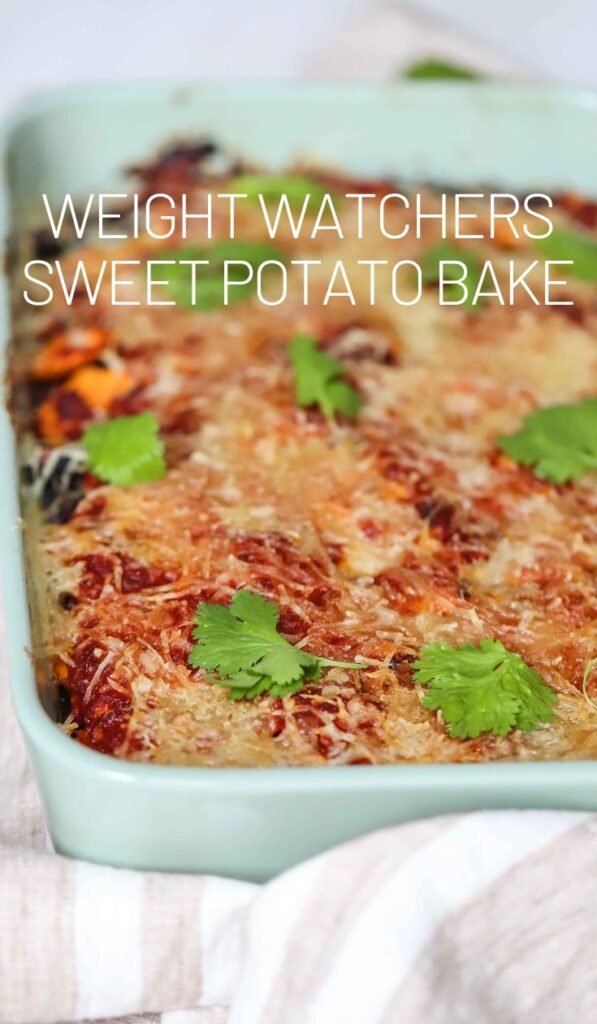 How to be successful on the new myWW plans
More great recipes
Want to follow the new myWW plans for a fraction of the costs?
cost: Healthi formerly iTrackBites costs $36 for the year (using this link for 40% off makes it $36 – use COACH_SMILEY to save!!), WW is $20+ for the month, and it's the same formula and less options
choices: I can choose PointsPlus, Freestyle, or any other plan I want with Healthi formerly iTrackBites. Even with the new WW changes, they only offer 3 plan options (not PointsPlus).
logs: You can export your tracker data by the week, month, or quarter with Healthi formerly iTrackBites. WW does not give you access to quarterly data.
accuracy: I've found inaccurate info in the WW app due to members submitting and not paying attention to the right numbers. With Healthi formerly iTrackBites, I know if I see the green check, it's been verified as accurate. This puts my mind at ease!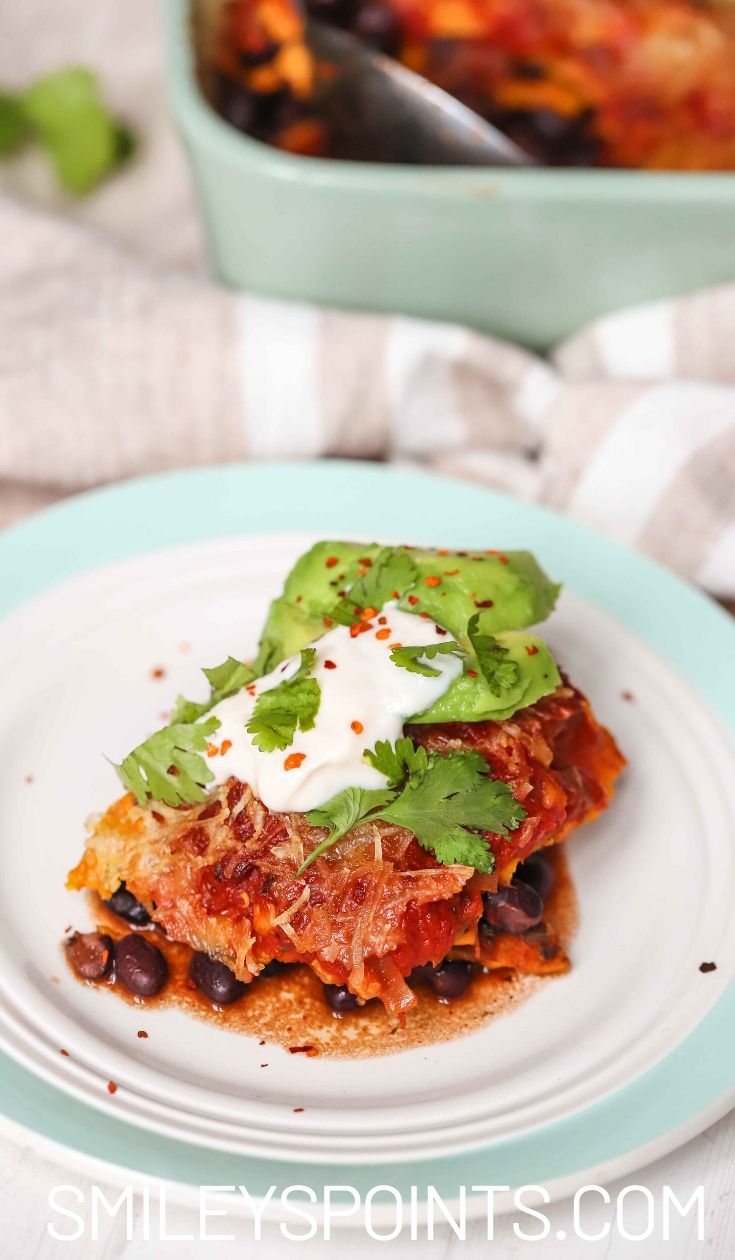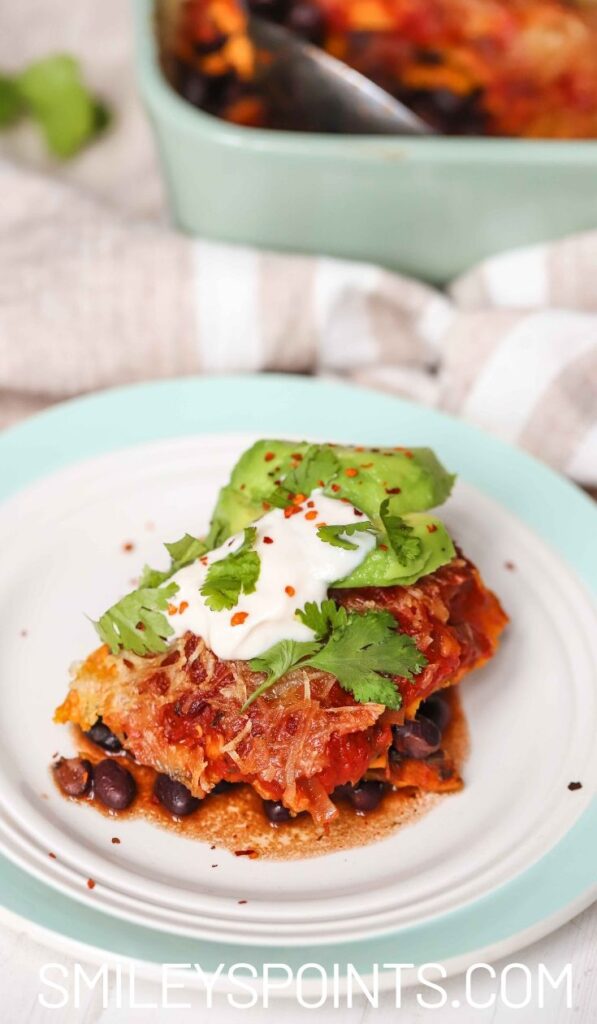 Points are for the whole dish 🙂
BLUE PLAN: 6 Points

GREEN PLAN: 9 Points

PURPLE PLAN: 3 Points
Print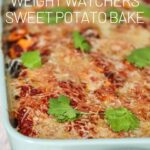 Sweet Potato Bean Bake
---
Author:

Yield:

2

–

4

servings

1

x
2 large sweet potatoes, peeled
2x 14oz. cans black beans, drained
7 oz. vegan cheese, grated • handful parsley, chopped
For the sauce:
5 sprays olive oil spray
1 onion, diced
3 cloves garlic, minced
1 tsp. ground cumin, more to season layers
2 tsp. smoked paprika, more to season layers
1 tsp. mixed herbs, more to season layers
14 oz. can chopped tomatoes
¼ cup tomato puree
---
Instructions
Heat the olive oil in a large pan over medium-high heat.
Add the diced onion and garlic and saute 3-4 minutes.
Next, add in the spices and herbs and cook for another minute, stirring.
Add in the chopped tomatoes and tomato puree, and season with salt and pepper to taste.
Bring to boil and then reduce heat to low and simmer for 15-20 minutes or until the sauce is reduced and thickens.
Preheat the oven to 350°F (180°C).
Spread half of the tomato mixture at the bottom of a baking dish.
Slice the sweet potatoes into thin slices and try to make each slice the same thickness.
Place a layer of sweet potato on the tomato sauce overlapping slightly— season with salt, herbs, and smoked paprika.
Next, spread 1 can of black beans on top of the potatoes.
Add the second layer of sweet potatoes, and season with salt, herbs, and smoked paprika.
Spread the second can of black beans followed with a third layer of sweet potato.
Season with salt, herbs, and smoked paprika.
Add the remaining tomato sauce.
Cover with a piece of tin foil and bake for about 40-50 minutes, until the sweet potato is cooked through.
Sprinkle with grated vegan cheese and bake without cover for another 10-15 minutes, until the cheese has melted.
Nutrition
Serving Size:

1/2 cup-1 cup