Weight Watchers Friendly Margarita
After a long day at work (or maybe just a long night with the kids haha), a Skinny Margarita sounds great. If you're following Weight Watchers, you know alcohol can be pretty high in points. Thankfully, freshly squeezed fruit juice and zero point flavor packets don't add points to your delicious drinks, so you can enjoy them – in moderation, of course. 😉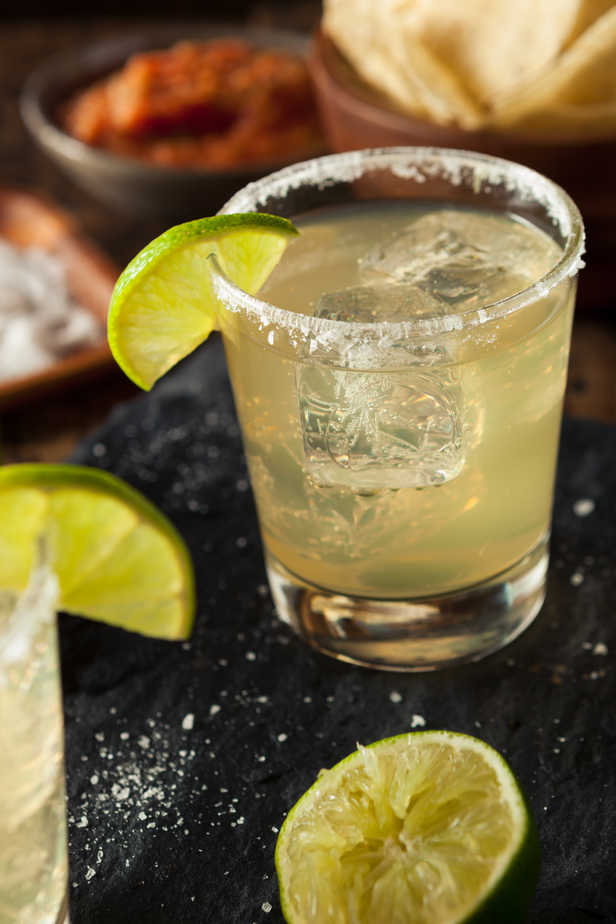 BLUE PLAN: 5 Points

GREEN PLAN: 5 Points

PURPLE PLAN: 5 Points
Weight Watchers Friendly Margarita
You don't have to do a whole lot to make a skinny margarita, just go light on the alcohol or use a low point alternative. With Tequila, I like the good stuff… so yes, I'm okay with spending 5 points on a drink.
Another option, to make a bigger drink without adding points, is to add a can of diet lemon-lime soda. This adds 12 ounces to your drink, without adding any points. It also makes it a little weaker tasting as far as the alcohol goes but I found the taste was still enjoyable.
You can replace the Limeade packet with freshly squeezed lime juice without adding points, but I feel like the flavor packet adds more flavor so sometimes I use it.
Print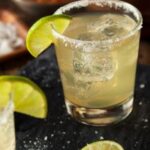 Weight Watchers Friendly Margarita on the Rocksd
---
2 oz

Your favorite tequila

½

packet crystal light limeade

1 oz

water

1 tsp

Splenda or your favorite no calorie sweetener

1 cup

of ice

1

lime slice
Margarita salt (optional)
---
Instructions
Combine Tequila, Splenda, and 1/2 Limeade packet.
Shake until mixed well.
Coat rim of the glass with lime. Salt the rim.
Pour Tequila mixture in the glass, add ice.
Enjoy!
HUGE thank you to Amanda C for this recipe!
Happy Friday!! 3 point Margarita, On the Rocks! And I'm telling you… I was PLEASANTLY SURPRISED by how much this tasted like an actual margarita. Start with a glass filled with ice. Pour in 1 1/2oz of tequila. Add 1 can of Sprite Zero. Add 1 packet of no sugar limeade flavored drink mix and squeeze in a 1/4 of lime. Add salt if desired. CHEERS!!
Weight Watchers Points
Depending on how many points you have left (or how rough your day was LOL), you may want to use more or less Tequila.
Low Point Alcoholic Drinks
There are many options for low points alcoholic drinks while you're on Weight Watchers.
PIN IT!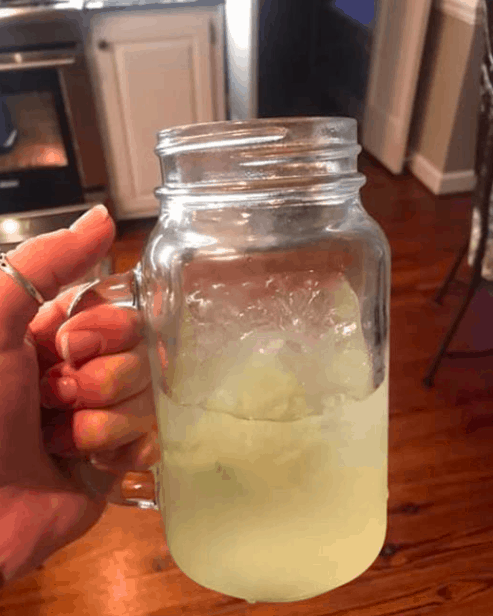 As you unwind with a delightful Skinny Margarita, it's essential to keep in mind the importance of responsible alcohol consumption. If you ever have  limitation problems or concerns about alcohol abuse and its impact on your health, you can prefer an alcohol drug test.
Taking an  EtG hair follicle drug test or EtG urine drug test can help you make informed choices about your alcohol intake and ensure you're enjoying your drinks responsibly. This will also help you maintain sobriety in your workplace and avoid unnecessary workplace incidents, ensuring a work-life balance. So, whether you prefer a classic margarita or a skinny version, remember to prioritize your health.