Weight Watchers Friendly Frozen Margarita
Can you drink alcohol on Weight Watchers and still lose weight? Yes you can! Keep in mind that you have to use moderation and stay within your points, including your weeklies, but with Weight Watchers friendly frozen margarita you can have your cake and eat it to. There are quite a few ways to make your favorite drink Weight Watchers friendly.
BLUE PLAN: 5 Points

GREEN PLAN:

PURPLE PLAN:
The Margarita Mix
How do you like you magarita? Frozen or on the rocks? with or without salt? No matter how you take it this low point version is sure to please and keep you within your points. Now we don't recommend drinking one every night but, when you are going out with the girls, or a night at home with the hubby this is sure to keep you within your points and it tastes absolutely amazing.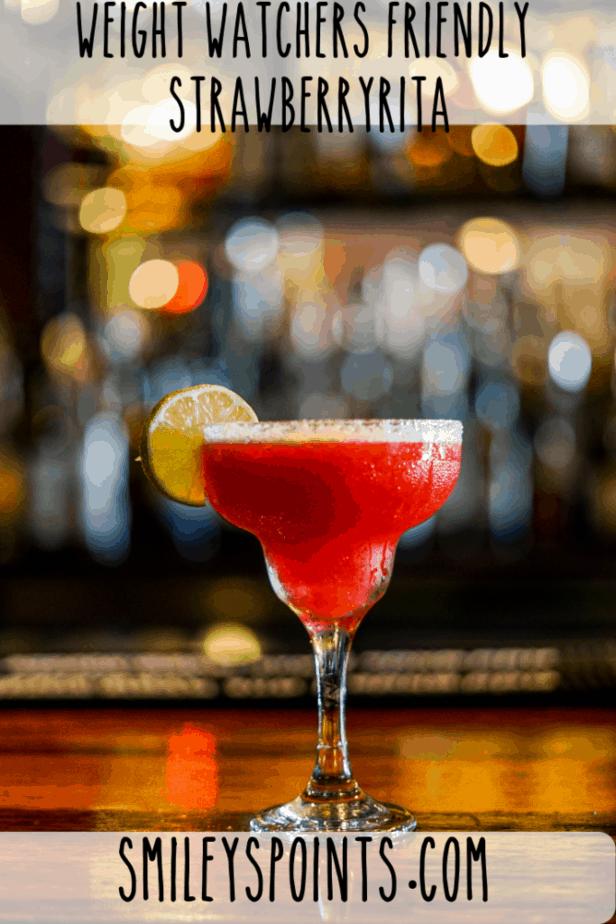 The Skinny
The only points here is the alcohol so go ahead save some points for dessert and night cap. Made with fresh strawberries and diet soda this delicious alternative to the regular margarita will not leave you missing anything, except the extra points. 🙂 Try one for yourself you are sure to fall in love with it.
Ingredients
2 oz Tequila
3oz diet lemon lime soda
3 large strawberries
1 tsp Splenda or your favorite no calorie sweetener
1 cup of ice
1 oz lime juice
1 lime slice
Margarita salt (optional)
1 mint leaf
Instructions
In a blender mix Tequila, strawberries, Splenda, lime juice, lemon lime soda, and ice. Save one slice of the strawberry for the edge of the glass.
Blend in blender until mixed well.
Coat rim of the glass with the lime and salt the rim.
Pour contents of blender into the glass garnish with a strawberry slice and mint leaf.
Enjoy!
3 FSP
We don't count blended fruit but you can. I used 3 fresh strawberries. Add 1 FSP if you count blended fruits.
Do you prefer frozen strawberry margaritas or skinny margaritas on the rocks?