The best Buffalo Chicken Wontons are made in the Ninja Foodi or your airfryer. Low points and delicious. My Chicken buffalo Won Tons are going to become a family favorite.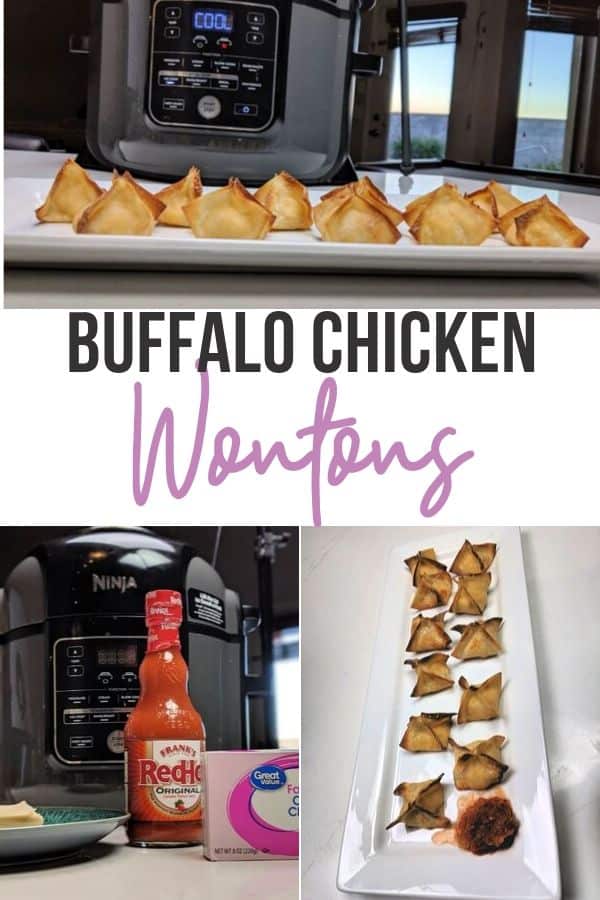 ---
"Healthi formerly iTrackbites is an alternative to Weight Watchers. "

---
Buffalo Chicken Wontons
BLUE PLAN: 1 point

GREEN PLAN: 1 point

PURPLE PLAN: 1 point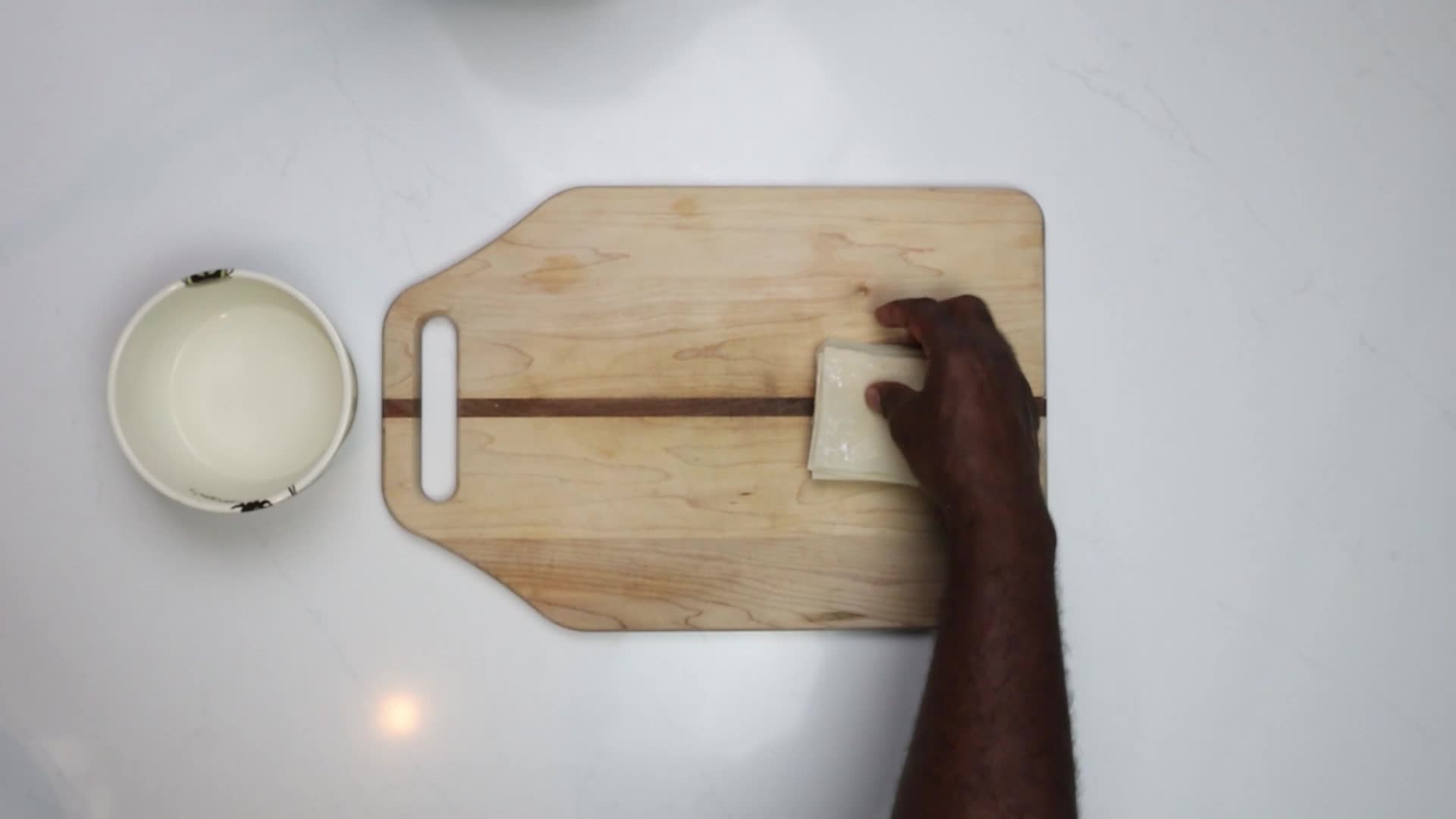 I used fat-free cream cheese and they tasted amazing. I am not usually a fan of fat-free anything. I prefer low-fat to fat-free but in this case, the fat-free cream cheese did not taste…well…fat-free 🙂 I love making food that taste great. You may choose to use low-fat cream cheese but remember to add the points. Try my recipe first to see if you like the taste with the fat-free version and please let me know what you think.
1 point each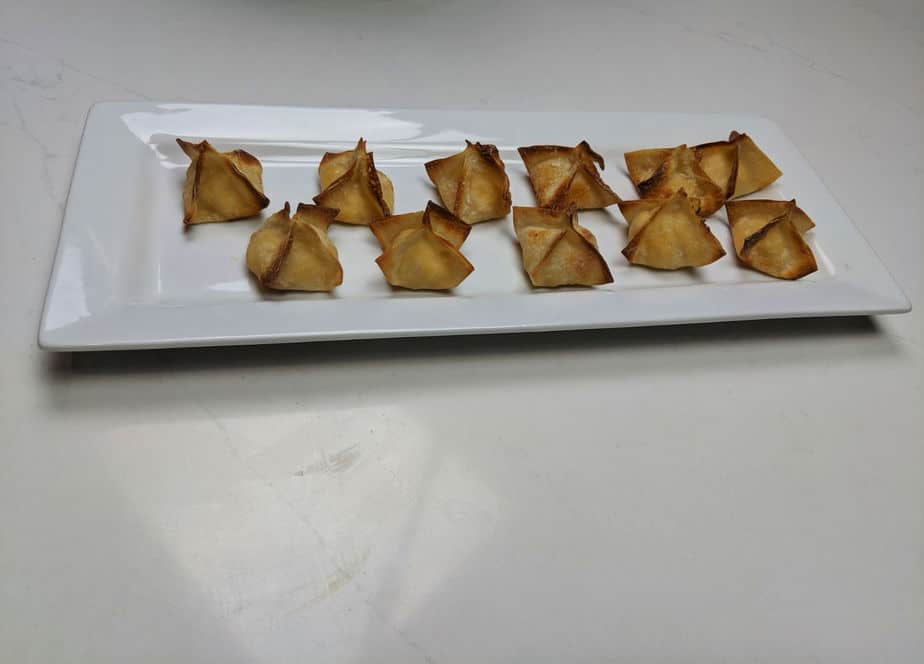 Low-Fat Wontons
Wonton wrappers are super low in points. You can have 5 of them for three points this is awesome when using them to create different dishes. I have used them to make savory dishes like my buffalo chicken wontons as well as desserts.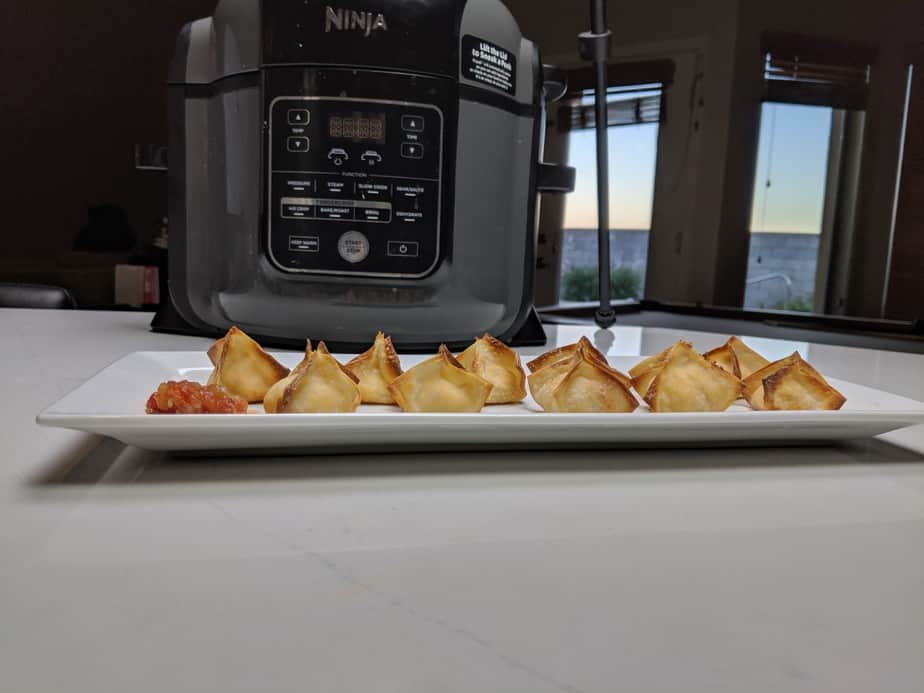 Wonton Dessert Ideas
Stuff them with cooked apples and cinnamon to make a tasty mini apple pie that will satisfy your sweet tooth and help you to stay within your points. Try them with peaches, cinnamon, and nutmeg for a mini peach cobbler. There are endless ideas to satisfy that nagging sweet tooth and stay within your points. Leave your ideas or recipes in the comments to share with others. 🙂
I love these just the way they are and would not add too much to them. If you are looking to change them up a bit, you can add a few zero-point ingredients.
Sauteed onions
Sauteed green peppers
Sauteed garlic cloves
Crushed red pepper
1/4 of an Avocado on the side 🙂 (adds 3 points)

More Tasty Recipies From SmileysPoints
Saucy Chicken and Rice
Chili and Cornbread
Cheddar Bay Biscuit copycat Recipe
23 Point Meal Plan
Print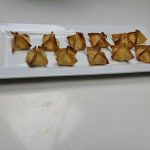 Buffalo Chicken Wontons
---
4 chicken breasts shredded (about 2 cups)
¼ cup Frank's Red Hot Sauce (adjust for your tastes)
8 oz fat-free cream cheese, softened
2 scallions, thinly sliced
1 pkg wonton wrappers – about 52 (5 wrappers are 3 points)
---
Instructions
Preheat Ninja Foodi by selecting air fry and setting the temp to 400 degrees.
Let it heat for three minutes. 
Mix softened cream cheese, shredded chicken, scallions, and Frank's Red Hot sauce.
Run a finger dipped in water along the edges of wontons.
Place about 1 tablespoon of filling in each wonton wrapper.
Close by bringing all four points together on top of the filling.
Pinch the seams together.
Place in AirFryer basket, cook for 3-5 minutes until golden brown.
Notes
52 chicken wontons 1 point each