A wonderful mix of sweet and spicy, this dish will delight your friends and family as it brings the best of both worlds to the table. You can also serve it as a delicious side that will go great with many different dishes!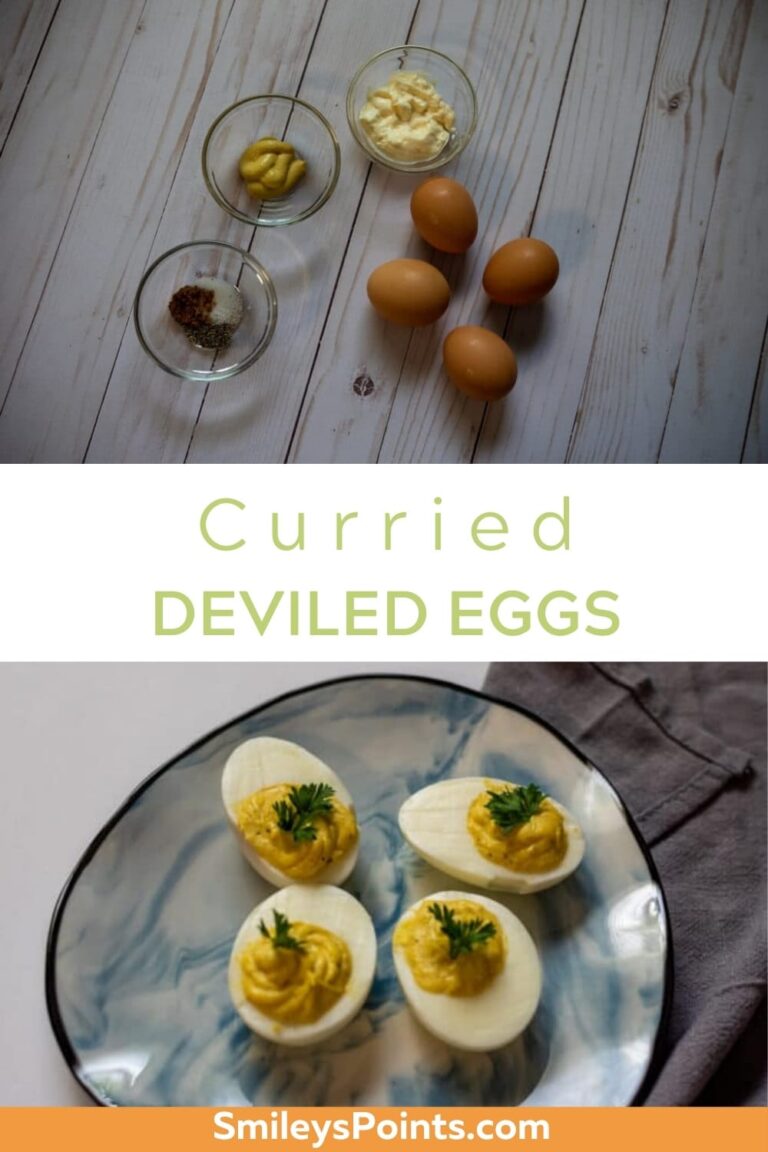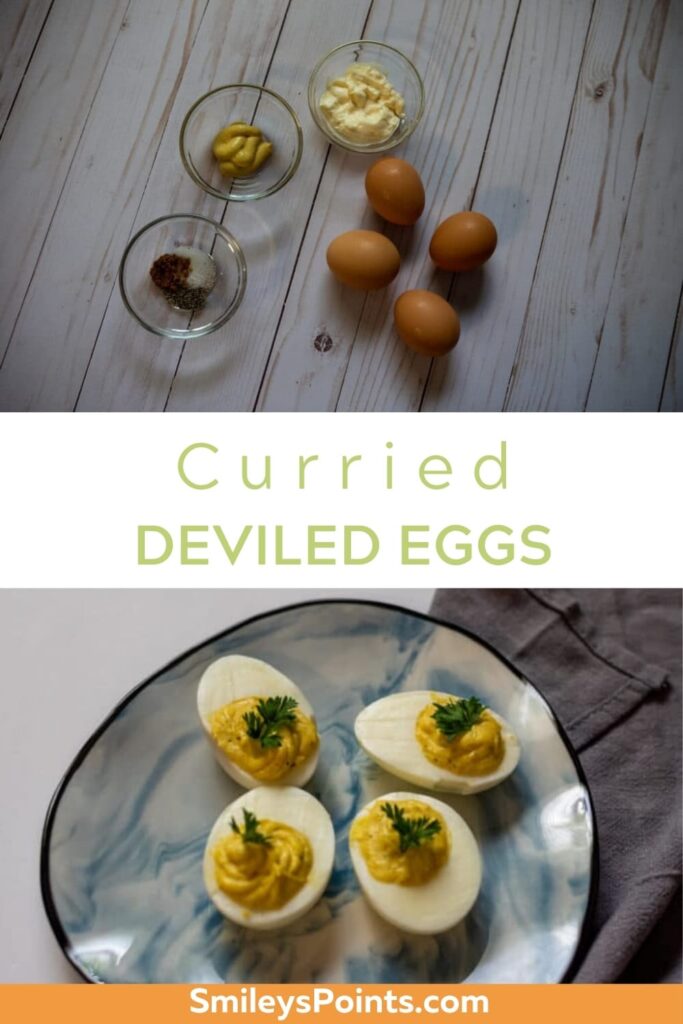 I'm so happy you're here. 🙂 Note: Smiley's Points participates in affiliate programs. That's how the bills get paid! There is no additional charge to you and I only recommend products I know and love.
---
"Healthi formerly iTrackbites is an alternative to Weight Watchers. "
---
Curried Deviled Eggs
Curried Deviled Eggs are a great appetizer for any occasion.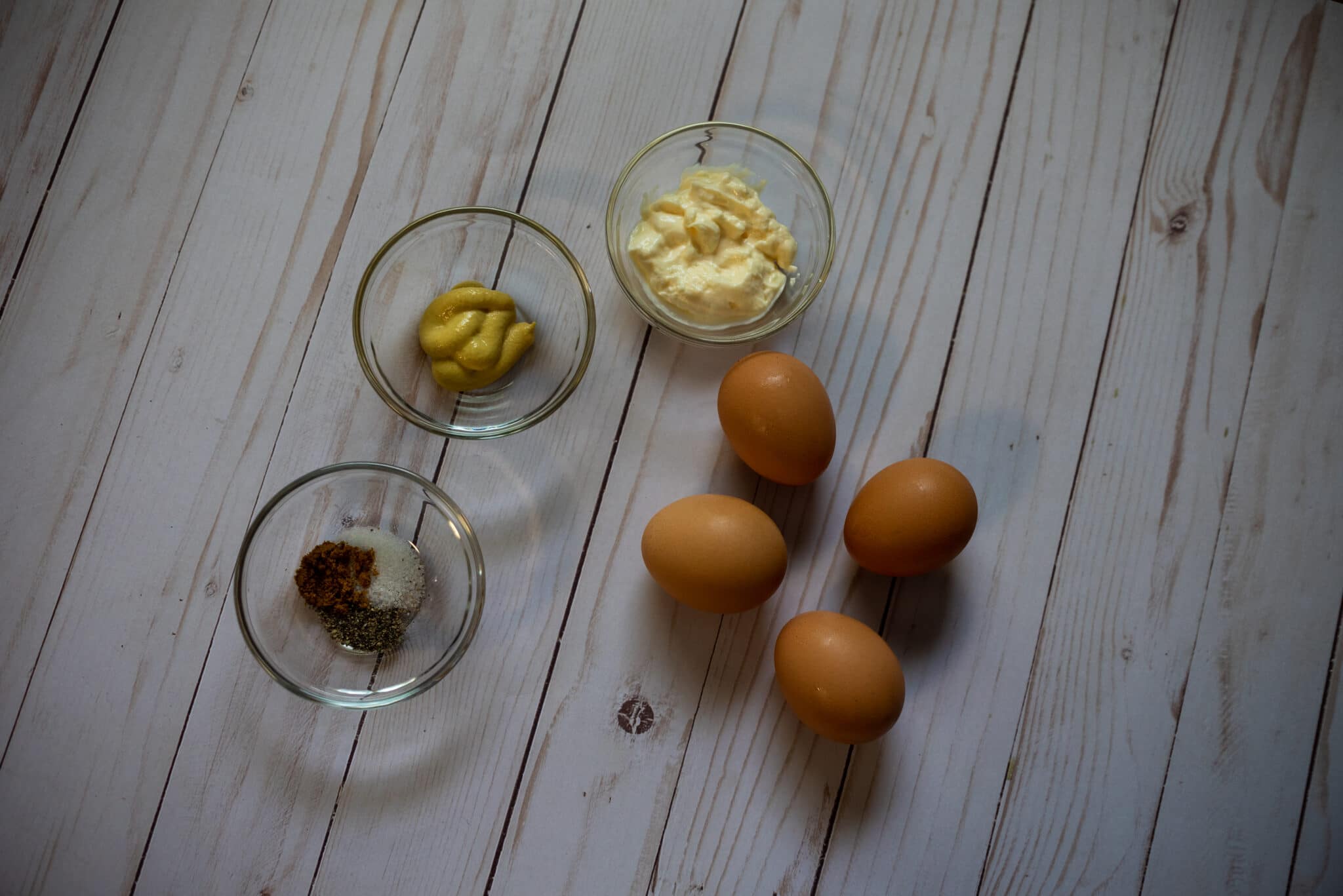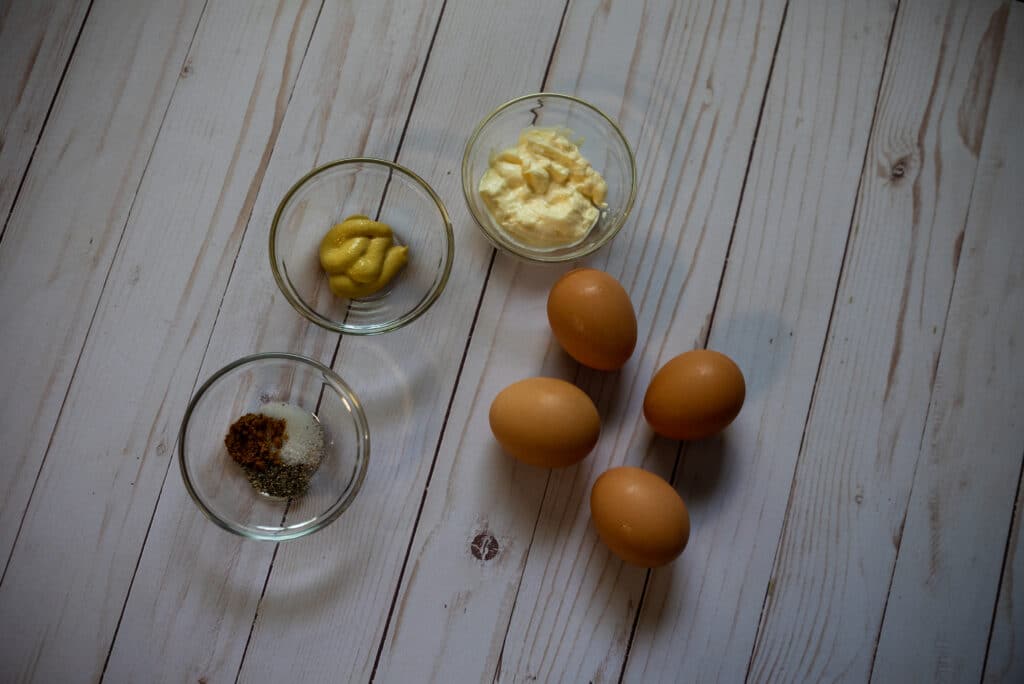 Curried Deviled EggsDeviled eggs are a quintessential party food. They're easy to make, delicious and a great finger food for any occasion! These Curried Deviled Eggs are no exception they have just the right amount of spice that will tantalize your taste buds without being too overbearing. If you're looking for a tasty appetizer or side dish, look no further than this one!
Delicious Ways to Use Curried Deviled Eggs
You can use Curried Deviled Eggs in an appetizer, side dish, or even a main course! Here are some ideas to get you started: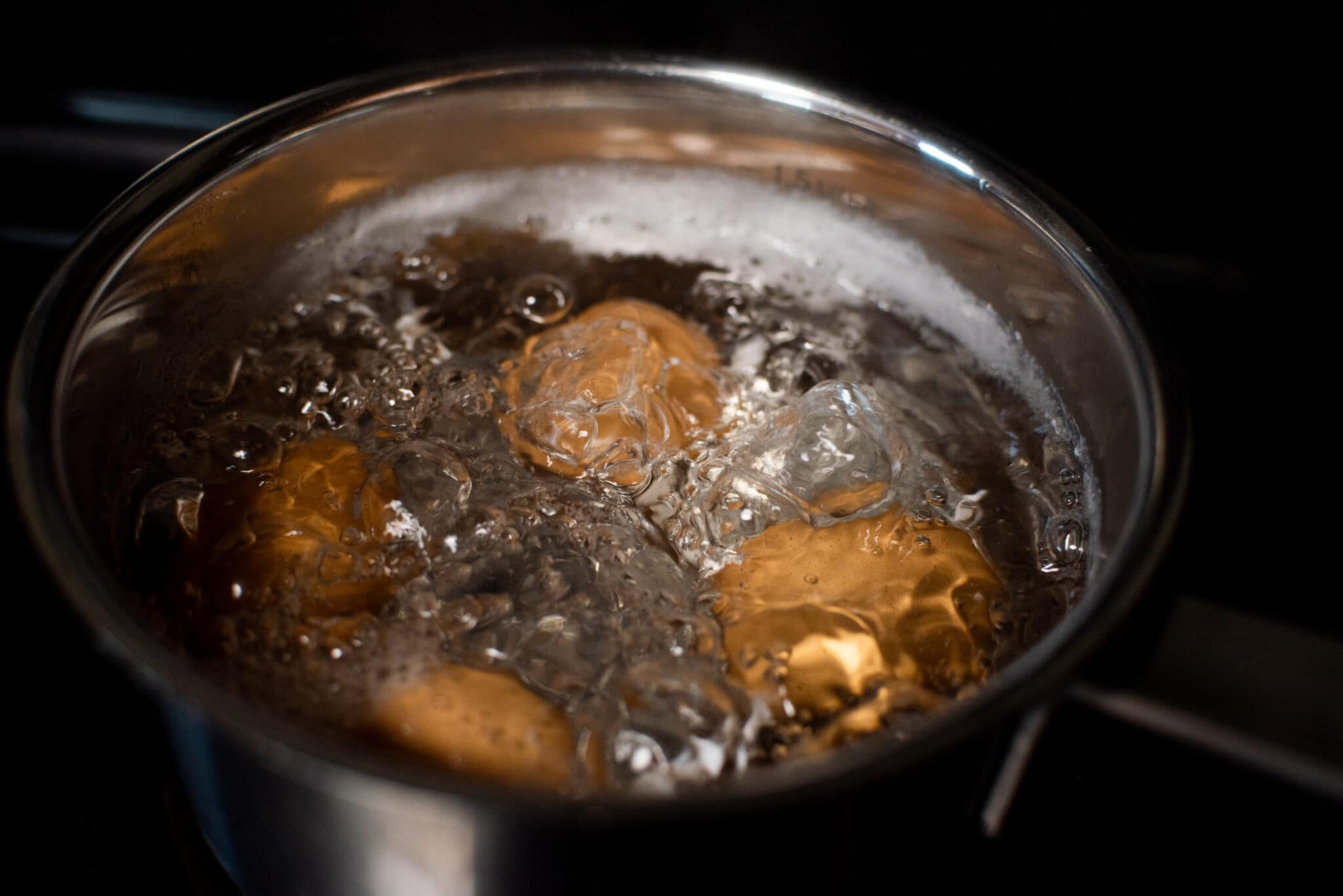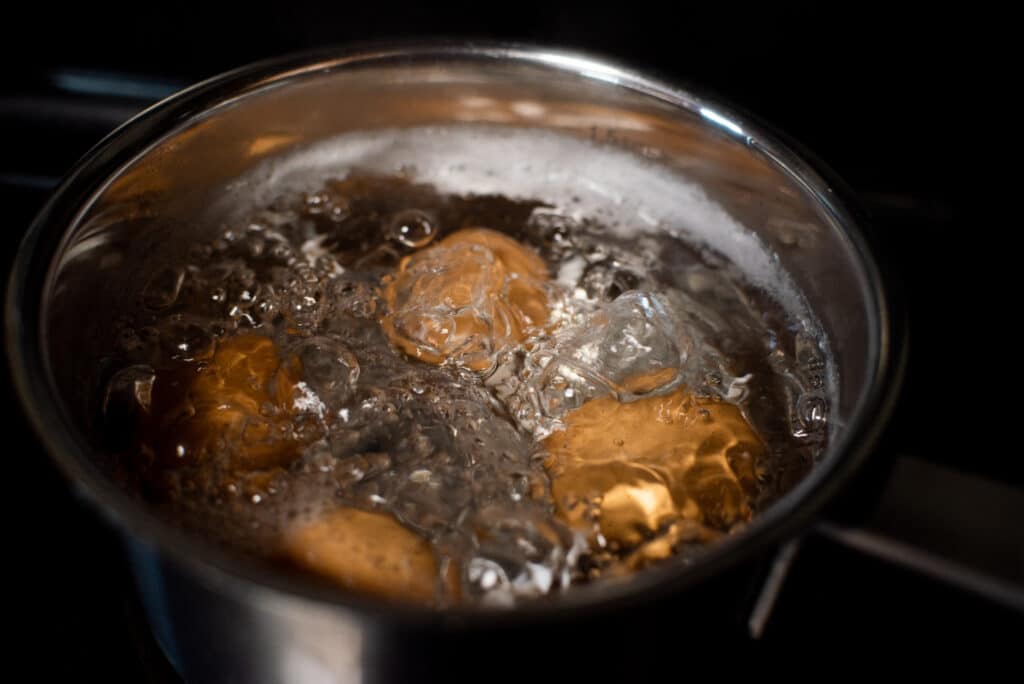 Appetizer: Serve them with celery and carrots that have been cut into sticks and dip in ranch dressing.
Side Dish: Add them to the top of a salad in place of croutons.
Main Course: Mix in cooked and cooled rice and add curry powder and soy sauce. (This is a great recipe for leftovers!)
Curried Deviled Eggs are a great starter to any meal or can be served in place of bread in your next sandwich. The curried mayo has so much flavor and it will add richness to the dish.
The History of Curried Deviled Eggs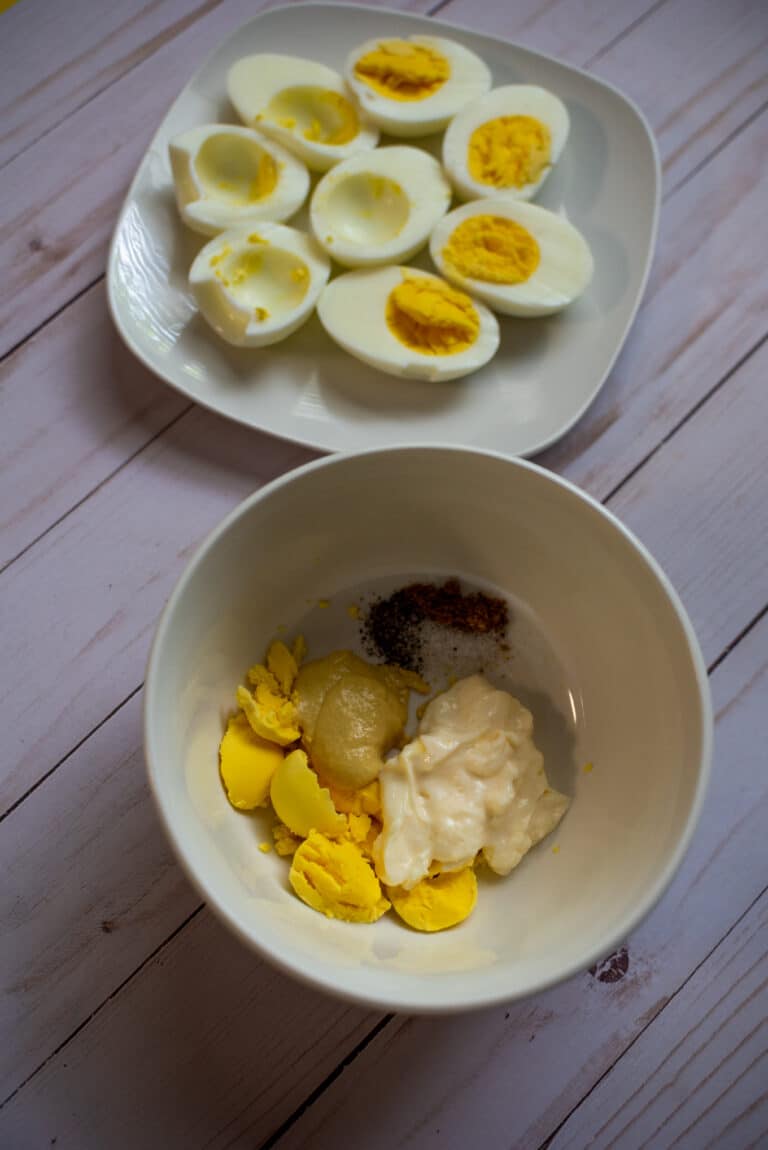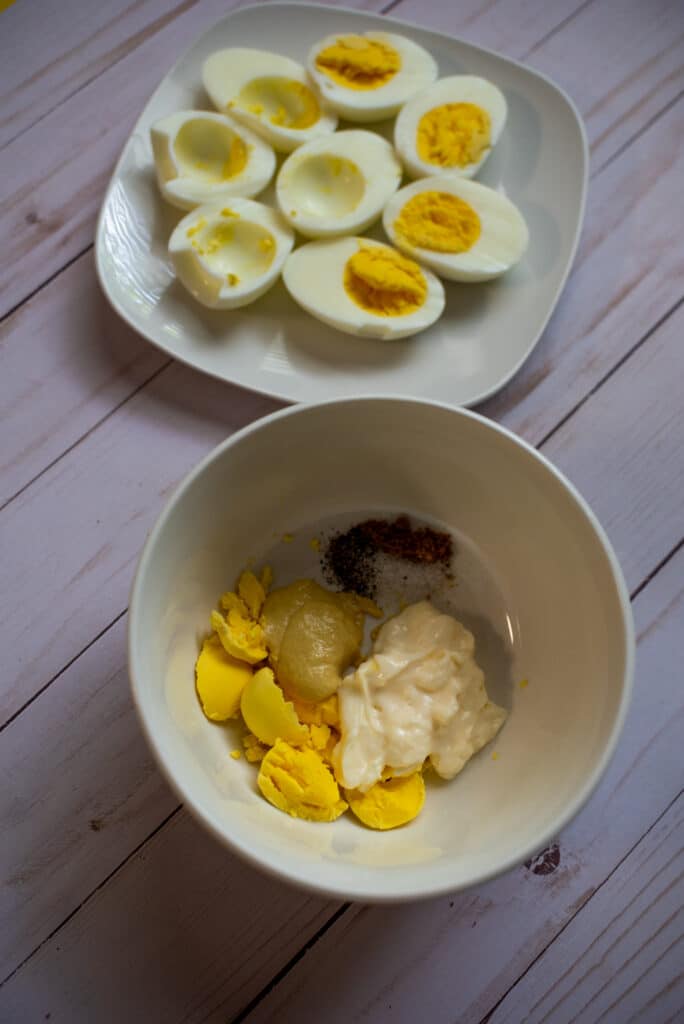 Deviled eggs are a popular dish in many countries and the original recipe for them is disputed. The name "deviled" comes from the Old English word "divil," meaning to beat or mix. It is thought that the dish originated during the 17th century in England where it was considered a luxurious item. Recipes for deviled dishes can be found in many cookbooks from that time period.
In 1877, a recipe using curry powder is recorded in Mrs. Beeton's Book of Household Management. This recipe differs significantly from modern recipes for curried deviled eggs with mustard and vinegar being used as ingredients.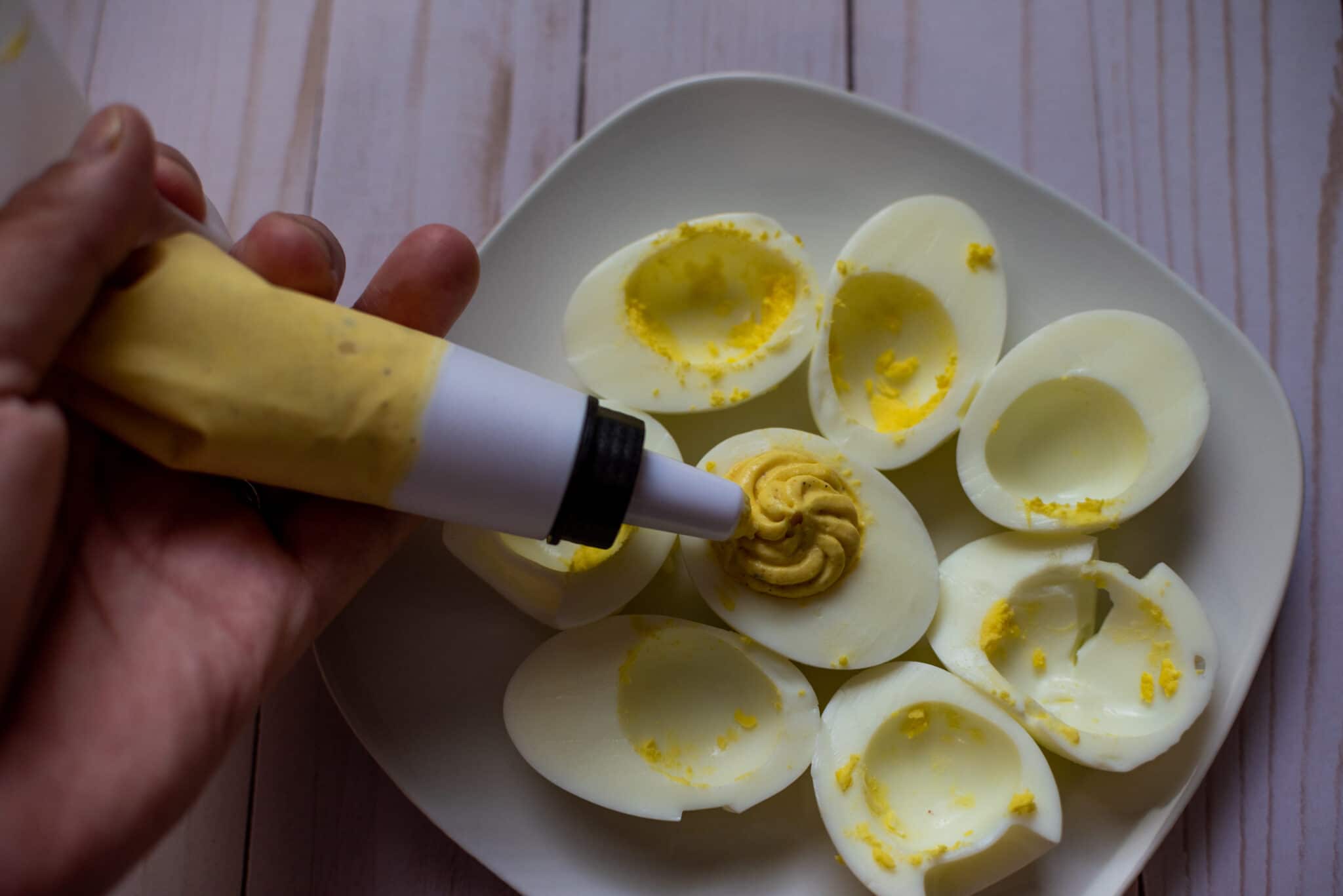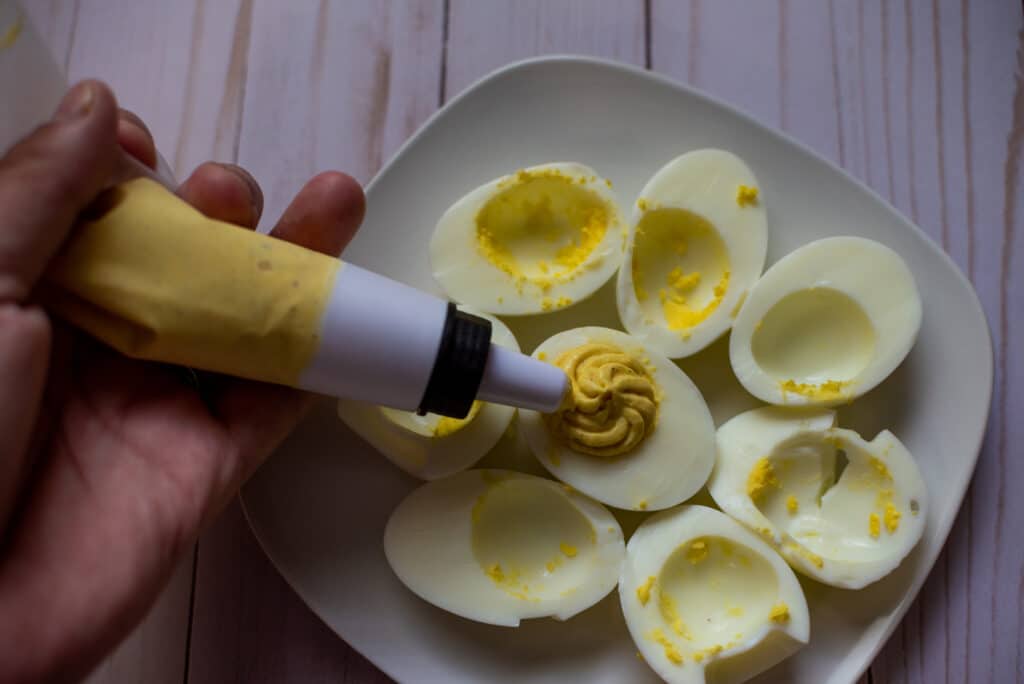 In 1896, Fanny Farmer included a recipe for curried deviled eggs in her cookbook, which is very similar to what one would find on a modern deviled egg recipe. This recipe included curry powder, celery seed, onion salt, and hot sauce for flavoring.
Deviled eggs are delicious, tasty, and versatile. Curried Deviled Eggs is a wonderful dish that will delight your friends and family as it brings the best of both worlds to the table. You can also serve it as a side with many different dishes!
What are Deviled Eggs?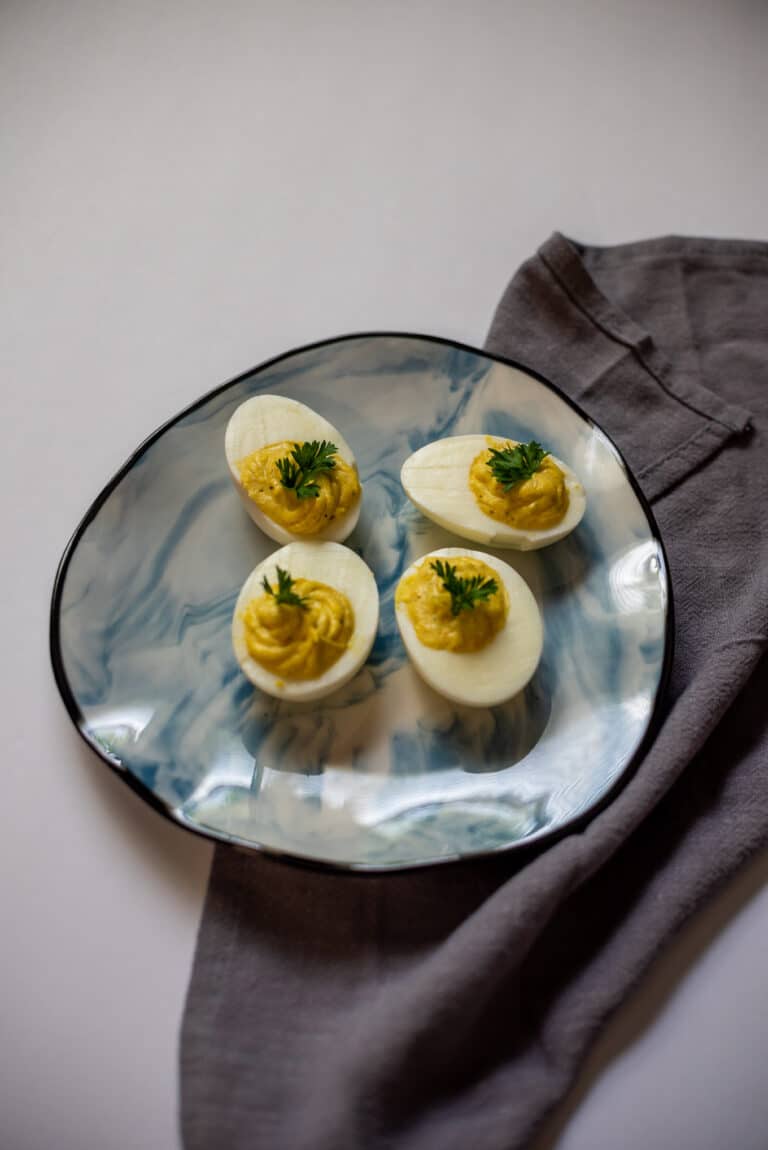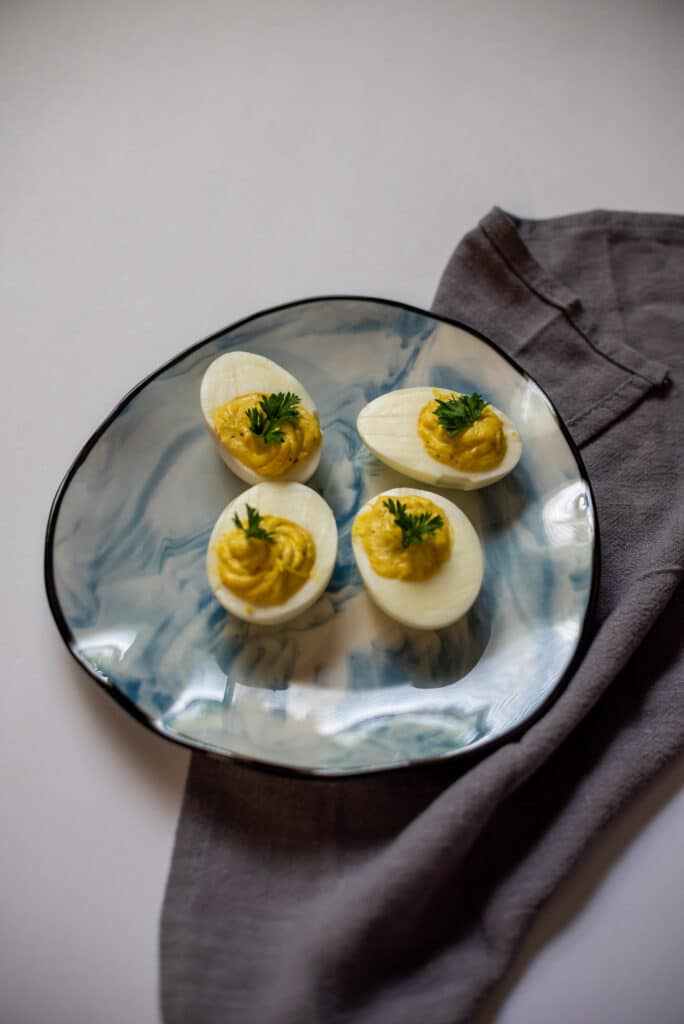 Deviled eggs are hard-boiled eggs that have the yolks removed and mixed with other ingredients (such as mayonnaise, mustard, veggies, or seasonings) before being placed back into the egg whites. Deviled eggs are considered a delicacy in the United States and are served as appetizers at parties, picnics, and other special events.
Let us know if you enjoyed this blog post on Delicious Ways to Use Curried Deviled Eggs and The History of Deviled Eggs We love creating recipes that will make your family smile.
Please calculate EVERY recipe you find online in your recipe app. I have found the WW app updates frequently, making some counts inaccurate. All points are accurate at the time of posting, but just to be safe I recommend calculating points by using your recipe builder. You can do this in  Healthi formerly iTrackBites as well (for free!).
How to be successful on your journey
BLUE PLAN: 1 Point

GREEN PLAN: 3 Points

PURPLE PLAN: 1 Point
Print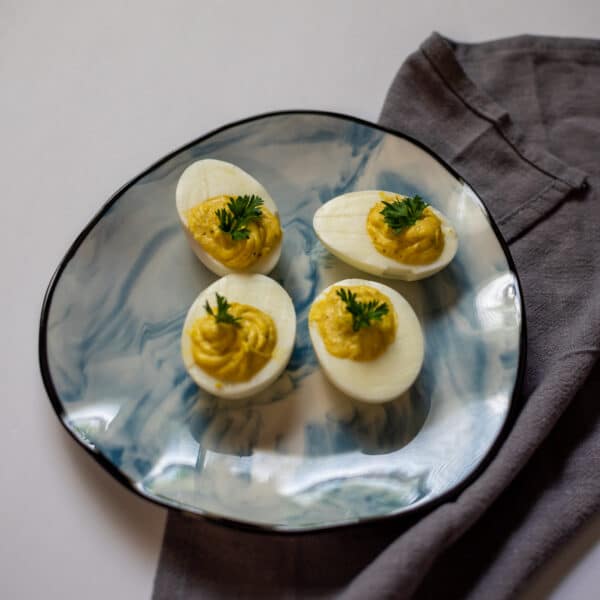 Curried Deviled Eggs
---
4 eggs

3 tablespoons mayonnaise I used Hellmann's low-fat mayo for the calculations

1 tablespoon Dijon mustard

1/8 teaspoon curry powder

Salt (to taste)

Black pepper (to taste)

Parsley (optional for garnish)
---
Instructions
Bring water in a medium pot to a boil. Once the water is boiling, carefully add the eggs to the water and let boil for 8-10 minutes, until boiled hard.

Then transfer the eggs to a bowl with ice water. Let them rest for a few minutes.

Start peeling the eggs and make sure all the shells are removed.

Cut the eggs in half lengthwise and transfer all the egg yolk to a separate bowl.

To the bowl with egg yolk, add all your ingredients and mix until smooth.

Put the filling in a piping bag (or use a zip lock bag and cut off a tip, if you don't have one) and start filing the egg halves again.

Garnish with parsley and serve. Enjoy!