This Broccoli Chicken Skillet was the perfect answer to a healthy meal after a busy day. With my wife needing more whole foods in her diet, I have found using prepped items to build a simple but flavorful veggie and protein skillet keeps us consistent. This recipe for a classic chicken and broccoli meal is going to become a family favorite.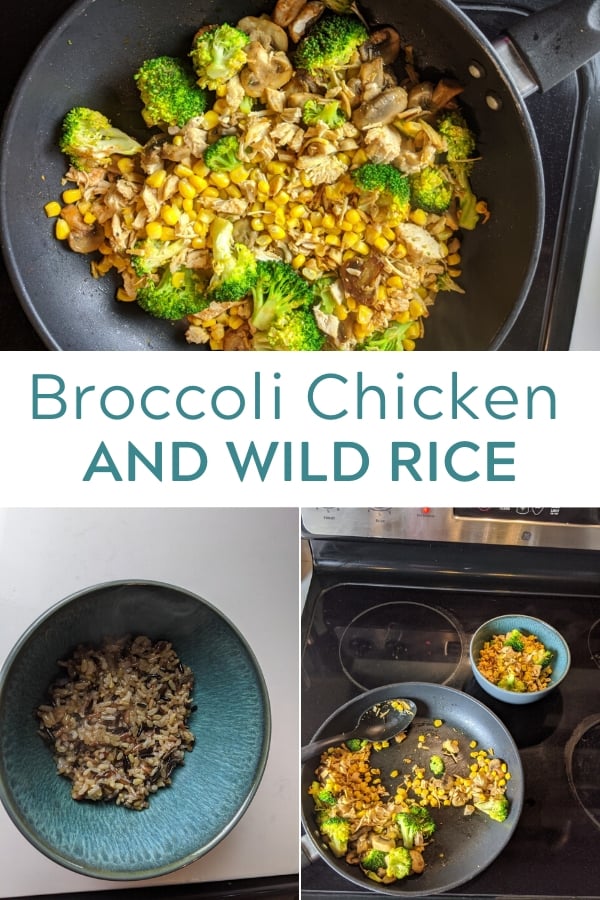 This one-skillet meal was super quick and easy and only 15 minutes from start to finish. 25 minutes if you include clean up. My wife has been through hell this past month and I wanted to change her diet up a bit. We started eating more vegetables and less red meat. We also cut out dairy and gluten in an effort to regulate some of her health issues. You can read more about her issues here.
I'm so happy you're here. 🙂 Note: Smiley's Points participates in affiliate programs. That's how the bills get paid! There is no additional charge to you and I only recommend products I know and love.
---
"Healthi formerly iTrackbites is an alternative to Weight Watchers. "
---
Broccoli and Chicken Skillet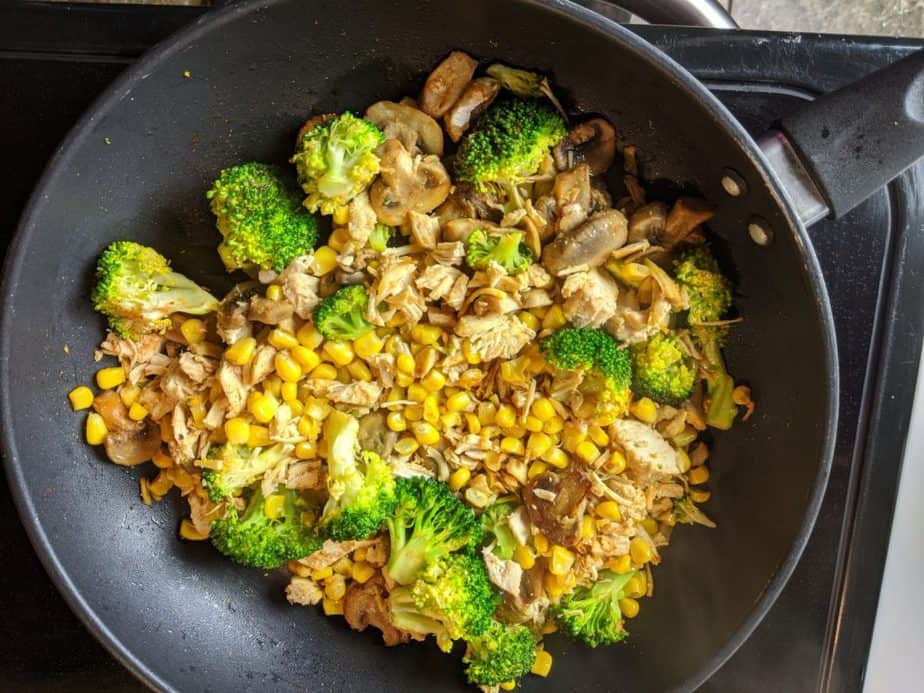 The cleanest we could eat was to use free-range chicken and fresh veggies. I am by no means an expert but this seems to help some of my wife's issues and it has also increased my energy levels as well as that of our teenage daughter. The broccoli we got was grown here in our state and the chicken was raised not too far from where we live. We are lucky to have these things so close to us.
Can This Chicken and Broccoli Skillet be a Freezer Meal?
When I made this dish we ate it all but it can be prepared and frozen to make a quick lunch or dinner later in the week. I make just enough to feed the 3 of us and clean up is a breeze just one skillet and a few forks and plates 🙂 Want more freezer meal ideas? Check out these myWW friendly freezer meals!
How I Make this a 30-Minute Meal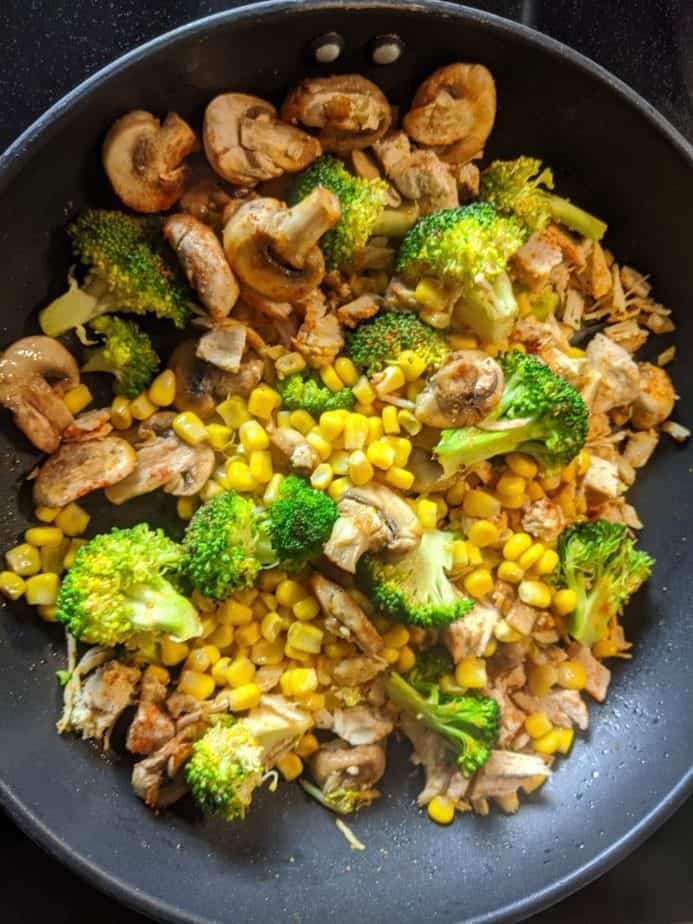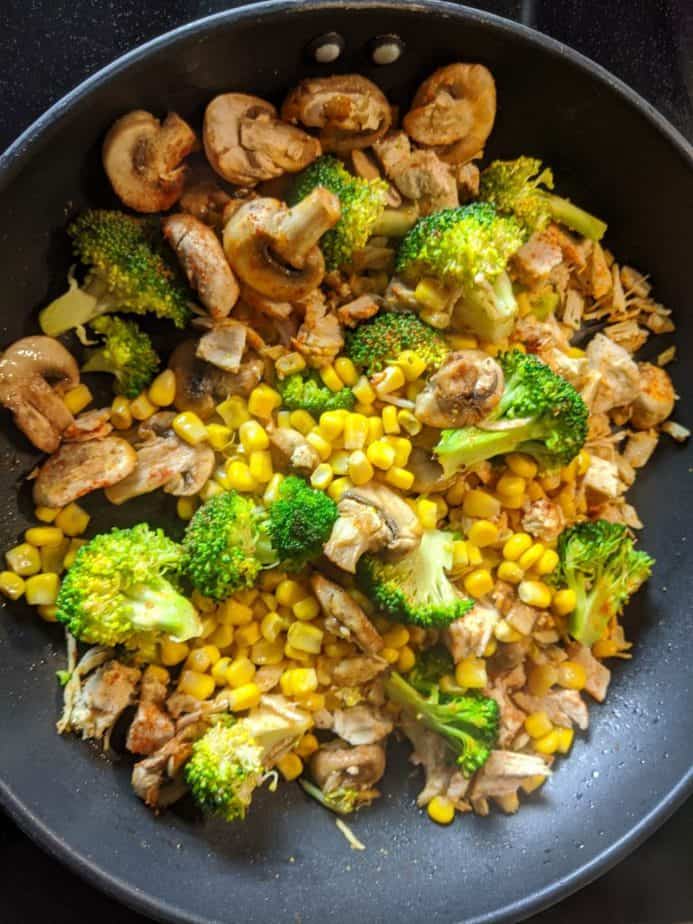 My wife likes her veggies fork-tender but with some substance. If you find that this is not to your liking adjust the cooking time a bit and you will have the perfect meal in under 30 minutes.
How I Save Time with myWW Meal Prep
I always cook chicken breasts on Sundays in the Ninja Foodi or Instant Pot. I make sure to always have some on hand for quick meals like this one. Since the chicken was already cooked I just sauteed the veggies and added the chicken to the skillet. Once the chicken was hot the meal was ready to serve. I have a few meal plan hacks that are sure to help you spend less time in the kitchen and more time enjoying your family and your meals.
Do I Have to Serve it With Wild Rice?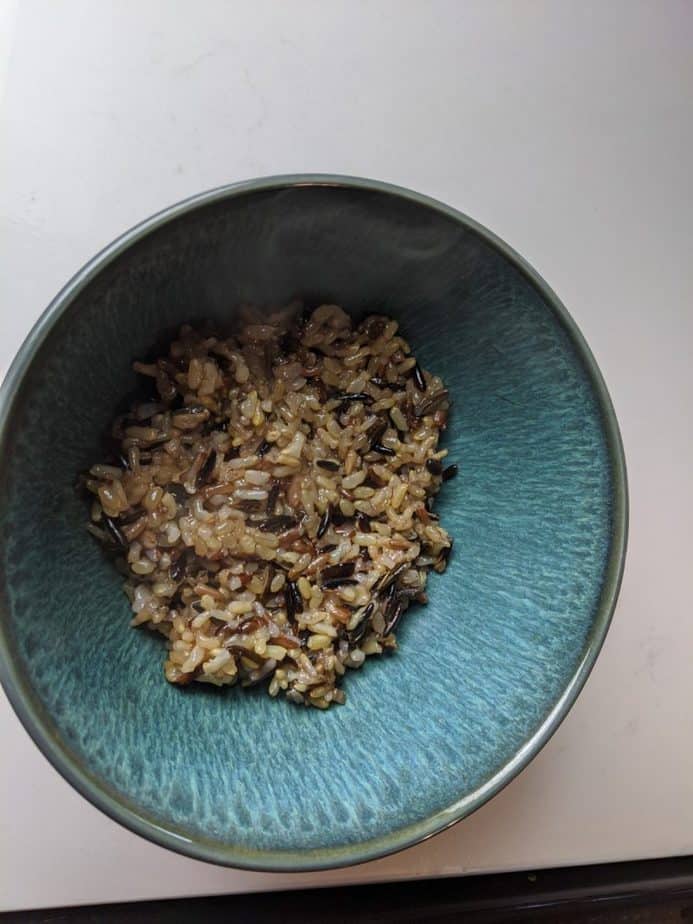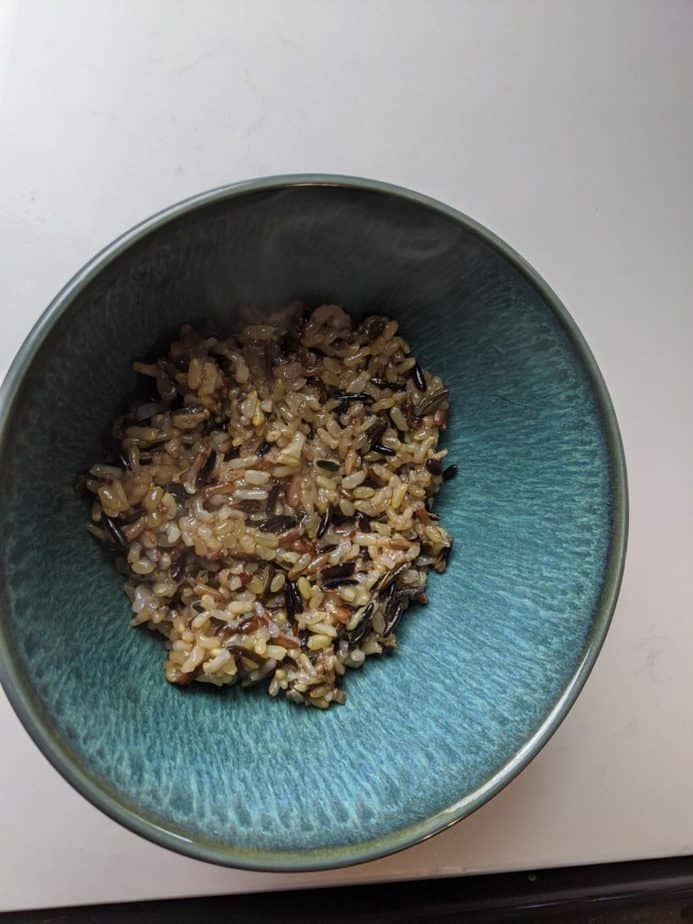 No, you don't have to use wild rice. Wild rice can take some time to cook just right. It really depends on how you like it. I cook mine ahead of time and store it in a Tupperware container or Zip-Lock bag in the fridge. Wild Rice is my wife's favorites and my daughter likes it too. It never goes to waste 🙂 To prepare wild rice ahead of time I put it into the Ninja Foodi and pressure cook it for 45-55 minutes on high. If you like yours a little less tender decrease the time 10 minutes. I prepare the rice alongside the chicken on Sundays.
What to use instead of wild rice
I have served this dish on a bed of riced cauliflower and it was delicious. your imagination and the sky are your only limits of how to serve this amazingly versatile dish. Here are some options to get you started.
Broccoli florets
Zoodles
Any riced vegetable
Mashed Potatoes (red potatoes have are favorite)
Variations on a Broccoli Chicken Skillet Recipe
I have added these things to change it up a bit or to get more out of the meal. If you make this and you are not feeling full you can beef it up with these amazing add-ins Make sure to calculate the points.
Diced onions
Carrots
Green Peppers
Acorn Squash
Alfalfa Sprouts
Asparagus
Bean Sprouts
Green Beans
Beans (All Types)
For my more adventurous add 1/2 cup of pineapple drained 🙂 great flavor!!
1/2 cup of shrimp
For a real treat try adding a dash of ginger or even some mussels 🙂 We have to have a variety to be successful long term.
How to be Successful on myWW
Need more support? Join my Facebook Groups!

WW Recipes and Support With Smiley's Points (All Plans)
Low Point Recipes Only (All Plans)
PURPLE PLAN Group
BLUE PLAN Group
GREEN PLAN Group
BLUE PLAN: 4 points with oil

GREEN PLAN: 6 points with oil

PURPLE PLAN: 0 Points if you use water instead of oil 3 points with oil
Please calculate EVERY recipe you find online in your recipe app. I have found the WW app updates frequently, making some counts inaccurate. All points are accurate at the time of posting, but just to be safe I recommend calculating points by using your recipe builder. You can do this in  Healthi formerly iTrackBites as well (for free!).
Print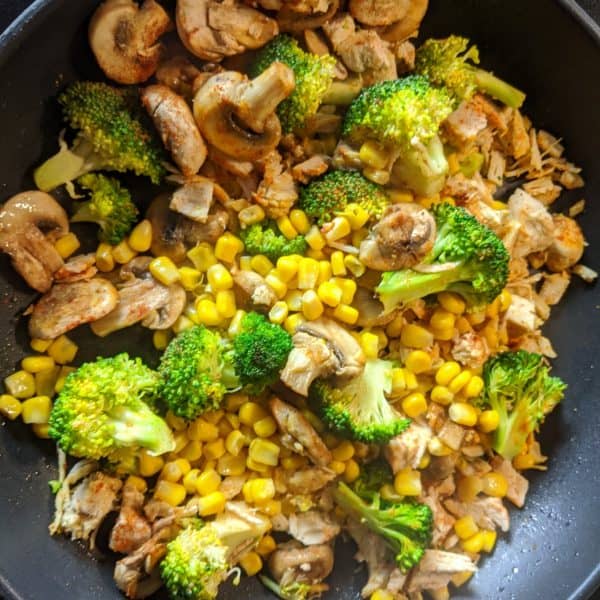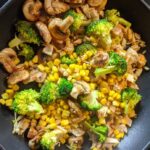 Broccoli Chicken Skillet With Wild Rice
---
Author:

Yield:

3

servings

1

x
1 medium chicken breast cooked and shredded (about 3 ounces)
1 cup broccoli florets
1/2 can (6 ounces) of corn
1 cup wild rice cooked
1 teaspoon garlic powder
1 teaspoon smoked paprika
1 tablespoon coconut oil (optional) You can substitute water to steam your veggies 🙂
1 cup mushrooms sliced
---
Instructions
Heat oil or water in a large skillet on medium
Add all veggies and spices to the skillet
Saute until veggies are to your desired conssitency
I cook mine for 4-6 minutes or until the broccoli is tender
Add shredded chicken and heat for 3-4 minutes
Heat rice in a covered bowl in the microwave for 2-3 minutes ( add a tablespoon of water to the bowl and stir before heating)
Spoon 1/3 cup of the rice into a bowl
Add 1/3 of the chicken mixture from the skillet to the bowl ( 3/4 cup)
Serve and enjoy
Saved Some Points for Dessert?
More Weight Watchers Dessert Ideas

Banana Bread
Easy Cinnamon Rolls
Apple Pie Cookie Crisps
WW Fudge