5 Meals Under 30 Minutes Each
I met an awesome lady who has created 5 meals that you can recreate in your kitchen in 30 minutes or less. That's right 5 meals each under 30 minutes. You won't believe how tasty these meals are and we have even added the points so you don't have to. Tracking this week for dinner is done 🙂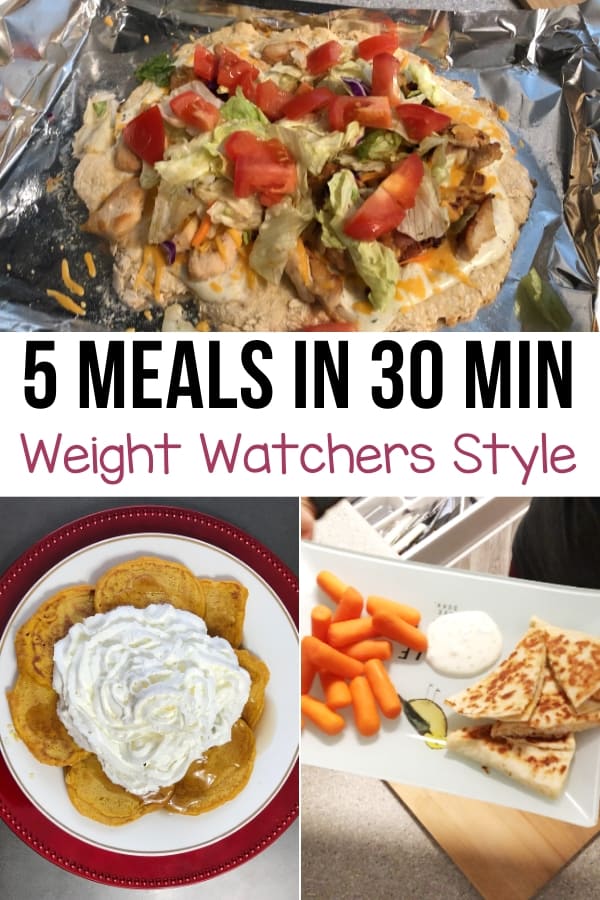 Miranda Swartz is a fantastic, amazing woman who has successfully lost weight using the myWW plan. You can see the videos for these recipes on her YouTube channel Running away with life. Check her out and make sure to subscribe she has some great meal plan ideas and delicious recipes. Enough of my yammering here are the recipes 🙂
Southern Style Chicken Nuggets with Roasted Cauliflower
I always cook chicken in my Ninja Foodi or Instant pot on Sundays. This one meal prep hack has helped me so much. I cook a 10-pound bag of chicken breasts on Sunday's and during the week I always have chicken ready to go. I use the chicken for lunches snacks and dinners throughout the week.
BLUE PLAN: 9 Points

GREEN PLAN: 9 Points

PURPLE PLAN: 9 Points
Print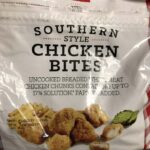 Southern style chicken nuggets with roasted cauliflower
---
Author:

Total Time:

27 minutes
1 3 lb Bag of Souther Chicken Bites (Walmart)
1 Bag of Frozen Cauliflower
2 tablespoons of Bolt house Farms Cucumber Ranch Yogurt Dressing
---
Instructions
Make the chicken per the bags instructions. Roasted a bag of frozen cauliflower at 425 for 25 minutes Serve with a side of Bolthouse Farms ranch.
Notes
5 Bites for 8 smart points
1 point for the dressing
Side note: I planned ahead and made 2 bags of roasted cauliflower because I needed one for the next night's recipe!
Prep Time:

2 minutes

Cook Time:

25 minutes
Buffalo Chicken Pasta Bake
Now that you have prepped your cauliflower and chicken this meal only takes a few minutes to throw together. Prep time is a few minutes and bake time is 25 minutes. Miranda uses Frank's Buffalo sauce, I like to use Louisianna's Red Hot, but hey, no matter what sauce you use you are going to really enjoy this quick easy meal.
BLUE PLAN: 8 Points

GREEN PLAN: 10 Points

PURPLE PLAN: 2 Points (with whole grain pasta)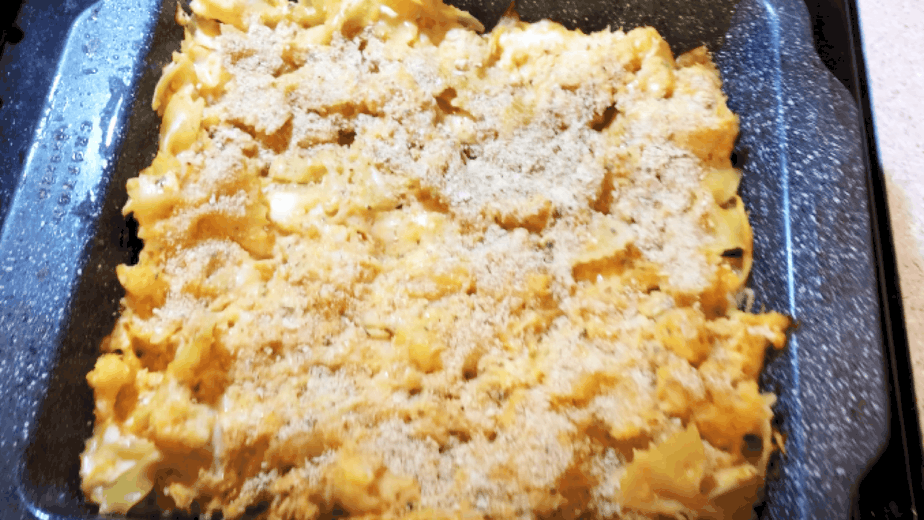 Print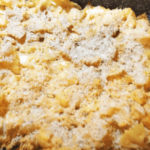 Buffalo Chicken Pasta Bake
---
Author:

Total Time:

30 minutes

Yield:

4

servings

1

x
2 boneless skinless chicken breast cooked in Franks buffalo (shredded) 6 oz pasta (any!)
1 3/4 fat-free mozzarella
9 tbsp Bolthouse farms ranch
2 tbsp bread crumbs
2 tbsp light butter
1/4 c Franks buffalo sauce
1 bag frozen cauliflower (roasted)
---
Instructions
Boil pasta
Mix all the ingredients and sprinkle the bread crumbs on top
Since everything else was pre-prepped it only took a few minutes.
Spoon into a 9×9 baking dish and cover with foil
Bake it at 350 degrees for 20 minutes.
Uncover and bake another 2-3 minutes on broil
Notes
Using a whole grain pasta make s this recipe 2 points on the purple plan 🙂
Prep Time:

5 minutes

Cook Time:

25
BLT Pizza
Pizza in a flash for us this is our Friday night go to. We love pizza on a Friday. We watch a movie and spend some quality time with family and friends. A low point pizza with all the veggies is perfect for a quiet night in for two. 🙂
BLUE PLAN: 9 Points

GREEN PLAN: 12 Points

PURPLE PLAN: 9 Points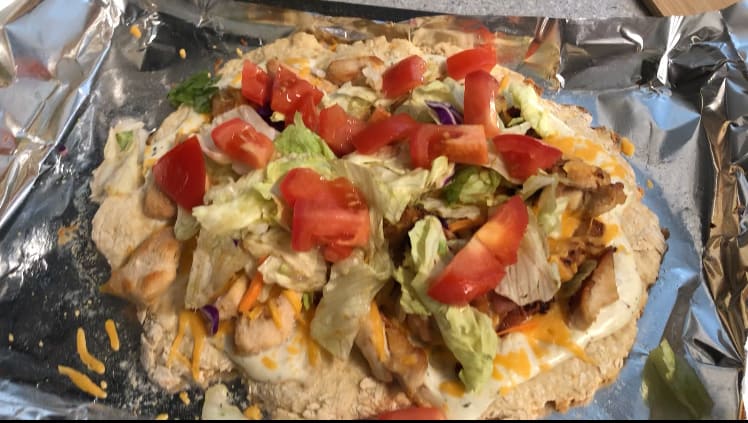 Print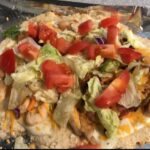 BLT Pizza
---
1 cup self rising flour
3/4 cup 0% Greek yogurt
pinch of salt
9 Tbs Bolthouse Farms ranch
3 Tbs light miracle whip
1 large boneless skinless chicken breast
3 slices center cut bacon
1/2 cup ff shredded cheese
2 cups chopped lettuce
1/2 tomato chopped
---
Instructions
First make 2 ingredient dough by mixing the flour and yogurt!
Sprinkle in a touch of salt and stretch into a pizza circle!
Next bake your crust at 350 degrees for 10-12 minutes (or for longer if you want it to be crispier!)
Once crust is baked add your sauce by mixing the ranch and miracle whip.
Top with chicken, bacon and cheese
Return to your oven for another 10-12 minutes
**I cooked my chicken breast in a skillet on my stovetop in nonstick spray with the bacon!
I just chopped both of them up in bite-size pieces and allowed them to cook while the crust was baking!
Once the pizza is finished top with lettuce and tomato
Pumpkin Pancakes
Whether you are making these for breakfast or having breakfast for dinner you are sure to love the flavor and texture of these pumpkin pancakes. Do not take my word for it try them for yourself today and thank us tomorrow 🙂 this batch makes enough for leftovers so get your storage bags or Tupperware out and put some away for lunch. Yep pumpkin pancakes make a great lunch idea too.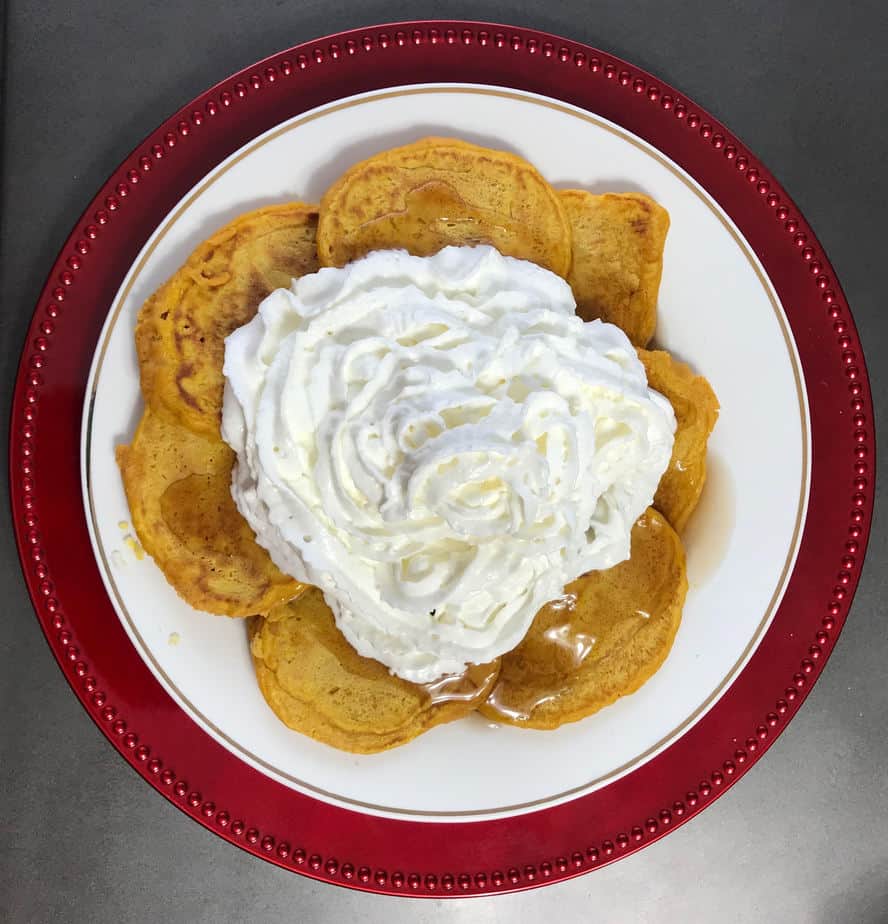 BLUE PLAN: 1 Point

GREEN PLAN: 2 Points

PURPLE PLAN: 1 Point
Print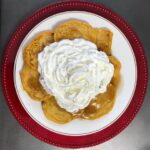 Pumpkin Pancakes
---
2 cups self rising flour
1 cup pumpkin purée
2 eggs
Cinnamon to taste
1 cup water
---
Instructions
Mix all ingredients.
Spray griddle or skillet with cookig spray
Use 1/4 Measuring cup and drop pancake batter onto a hot griddle or skillet
Cook for 3-4 minutes or until the edges look dry
Flip and cook for another 1-2 minutes
Serve hot
Notes
I served my pancakes with fat-free Reddi whip and sugar-free pancake syrup for 0 added smart points!
Since it made so many pancakes it was great for leftover lunches the next day!
Buffalo Chicken Quesadilla
Remember the chicken we cooked on Sunday morning? That would be meal prep hack number 1 🙂 Miranda made chicken ahead of time also which cuts down on the time to prepare this delicious meal. Shred up your chicken add it to a skillet with the other ingredients fold brown and serve. Dinner in under 10 minutes no muss, no fuss, very little to clean up. I love when a meal comes together like this.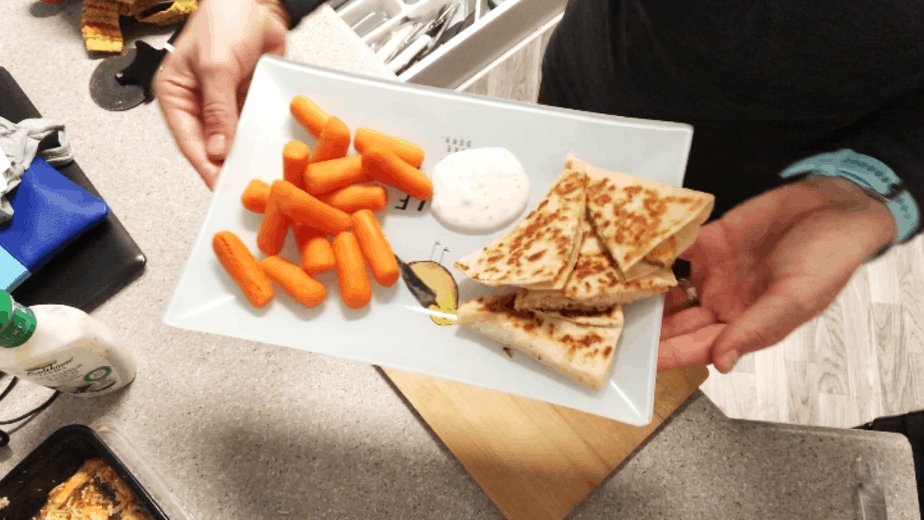 BLUE PLAN: 4 Points

GREEN PLAN: 5 Points

PURPLE PLAN: 4 Points
Print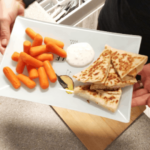 Buffalo Chicken Quesadilla
---
1 flour tortilla
2-3 ounces of shredded buffalo chicken
1/8 Cup of FF Mozzarella Cheese (anything less that 1/4 cup is ZERO!!) myWW Hack 🙂
---
Instructions
Heat a skillet or your griddle
Spray with cooking Spray
Place Tortilla on the heated skillet
Add Chicken, Cheese
Fold tortilla in half
Heat for 1-2 minutes
Flip and heat enough to crisp
Add a dollop of Bolthouse Ranch on the side and enjoy
Serve with you choice of any vegetable you like (Carrots anyone)
Thank you, Miranda, for these wonderful meals, and some bonus meal prep ideas. Cook the chicken and cauliflower ahead of time. If you try any of these recipes let us know in the comments below and in the comments on Miranda's video.
Need more support? Join my Facebook Groups!

WW Recipes and Support With Smiley's Points (All Plans)
Low Point Recipes Only (All Plans)
PURPLE PLAN Group
BLUE PLAN Group
GREEN PLAN Group