I have been really getting into the alternative protein sources available today. I recently discovered tempeh and all of its benefits and would like to share a recipe and a little info with you.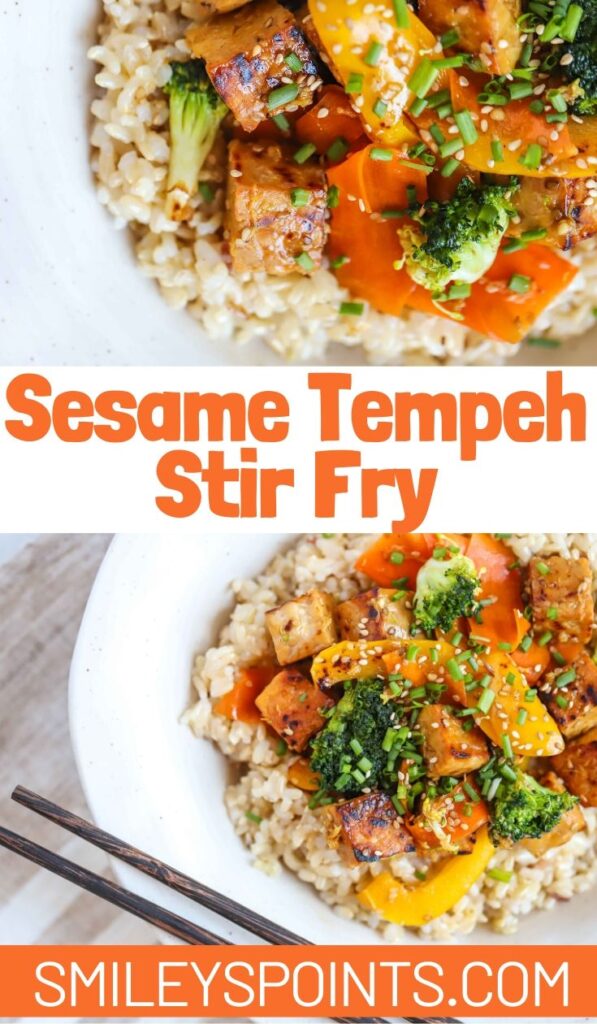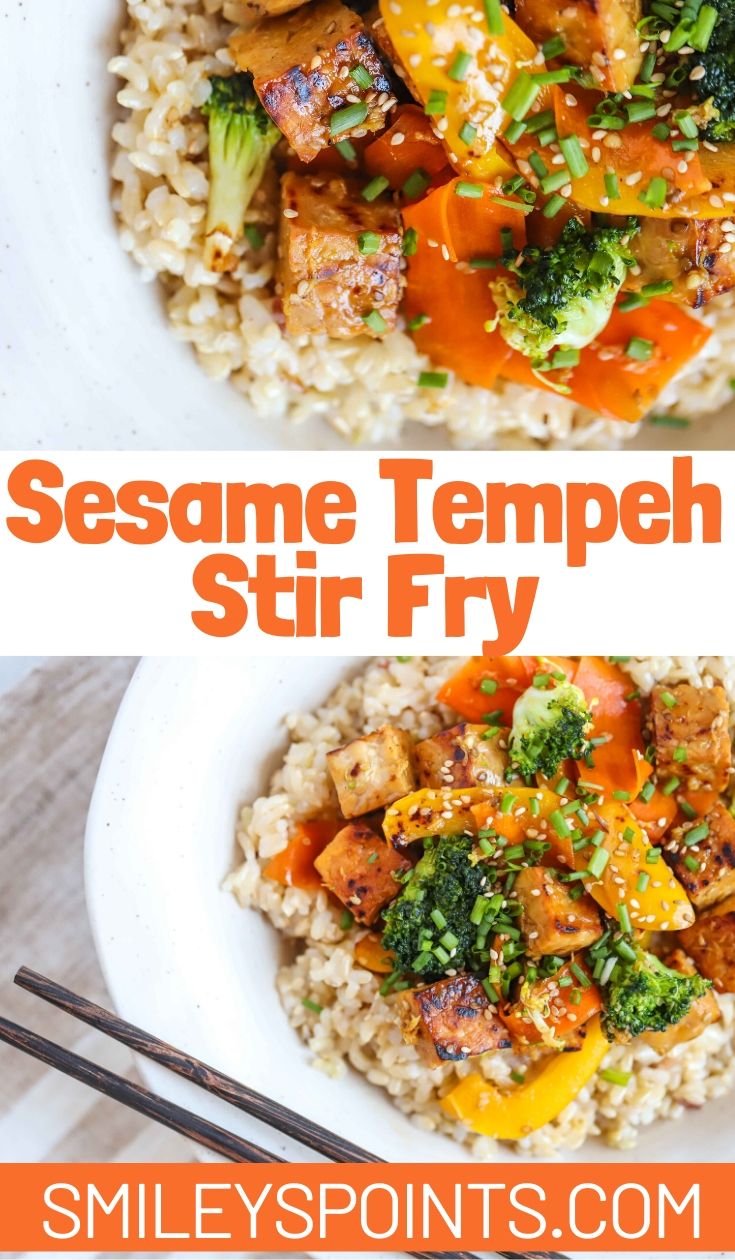 Tempeh stir-fry
Tempeh Stir-fry is not a new recipe to some but I am going to add a twist of flavor you won't expect but are sure to love. If you do not like or can not tolerate spicier meals feel free to omit the secret ingredient. More about that later:) You will still get a flavorful meal and a great recipe to add to your arsenal.
Tempeh is similar to tofu in that it is made from beans but that is about where the similarities end. Tempeh is denser and in my opinion a better substitute for meat than tofu. I am not a huge fan of tofu but as a scramble, it really isn't bad.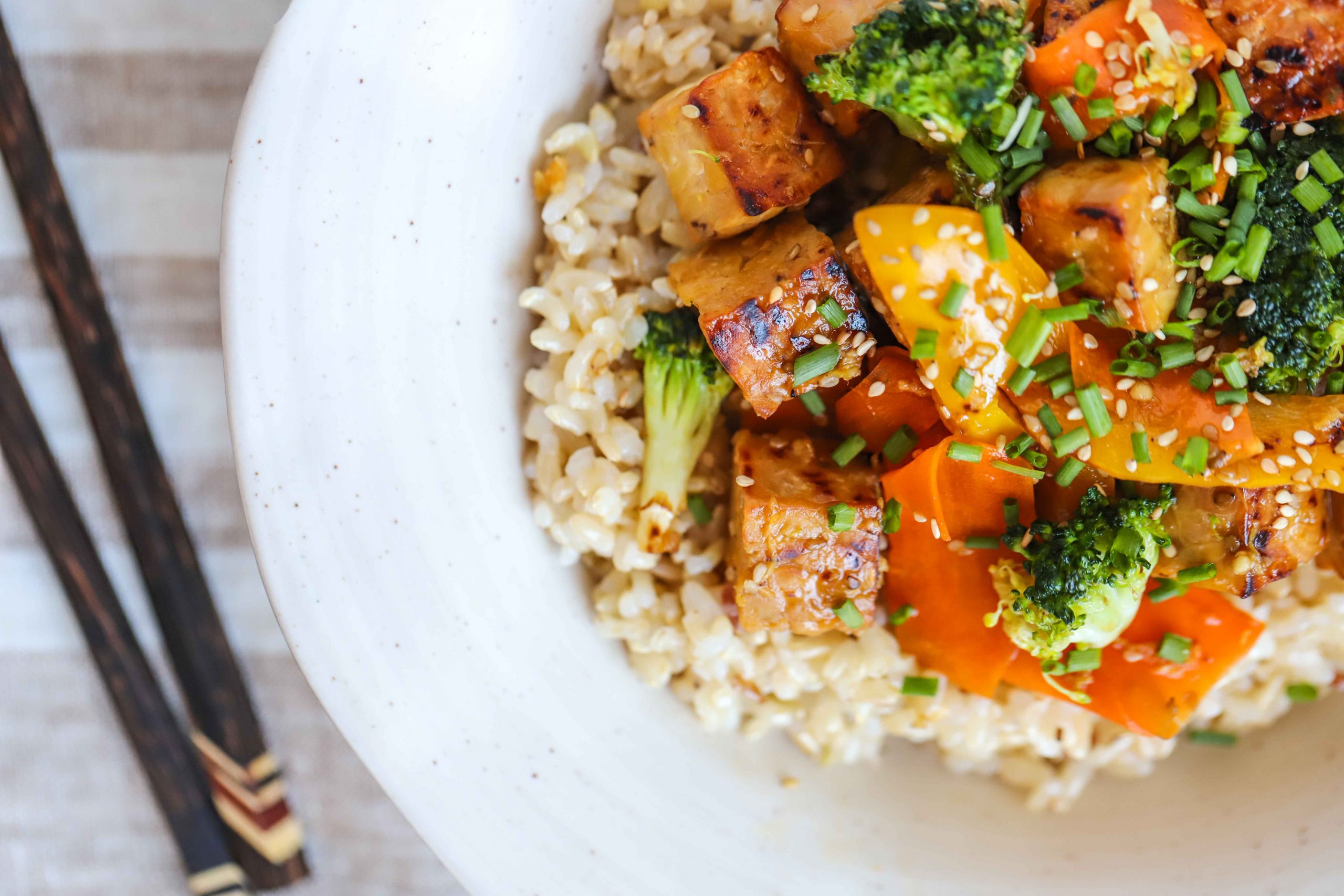 What is tempeh?
Like tofu, tempeh is made from soybeans, but it is a whole soybean product with different nutritional characteristics and textural qualities. Tempeh's fermentation process and its retention of the whole bean give it a higher content of protein, dietary fiber, and vitamins. You heard that right more protein which means we feel fuller longer, we fuel our bodies with needed nutrients and less unhealthy fats, and all of this means we lose or maintain our weight and move closer to our goals.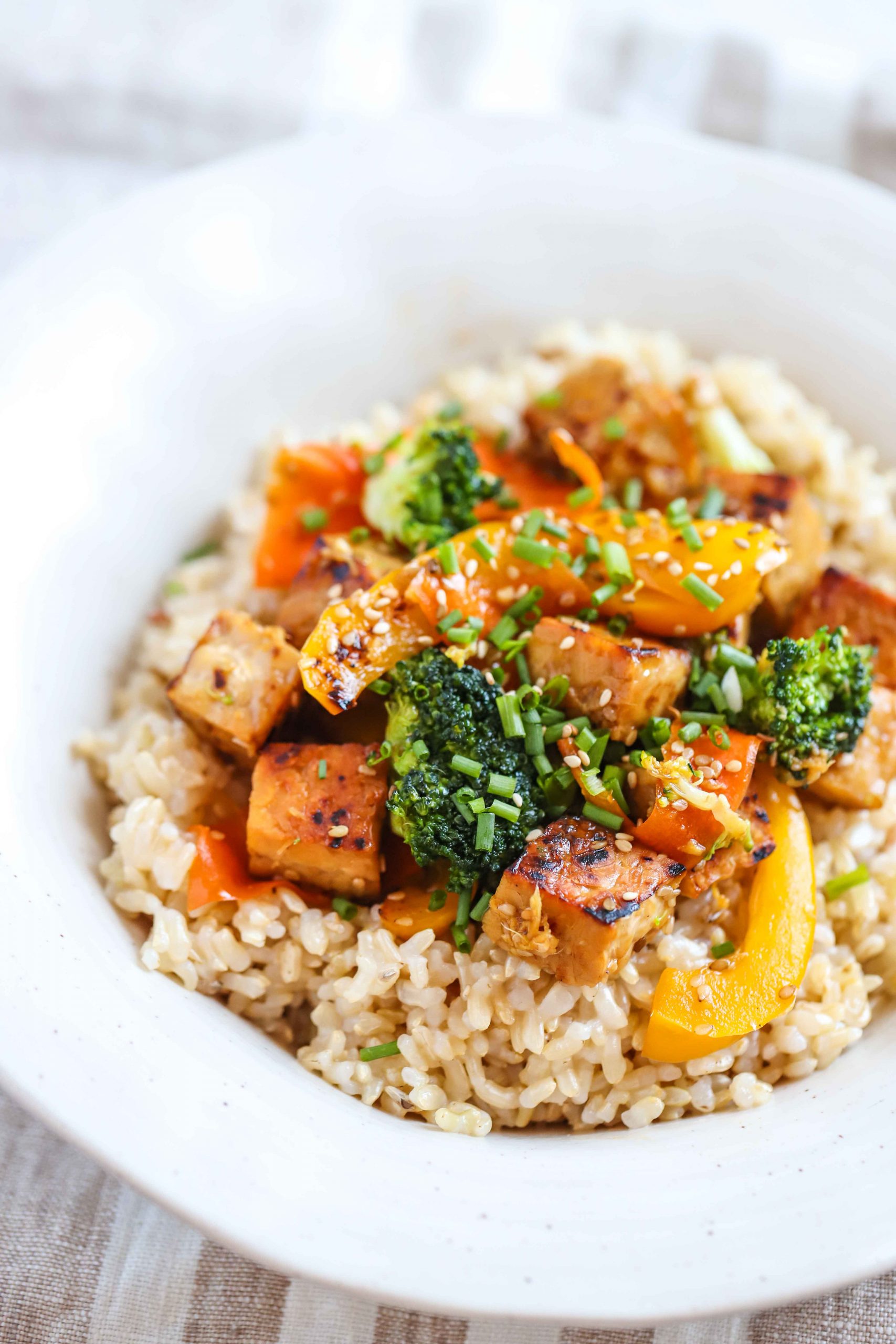 Tofu has a whopping 20g of protein per cup. This is an amazing source of protein but tempeh, well tempeh has an astounding 31g per cup. You will not go wrong adding one of these excellent sources of protein to your diet. Even if you are not vegan or vegetarian, (I am not either one of these) adding a lower fat source of protein will benefit your heart health as well as help to slim your waistline.
Why do I use the freshest ingredients?
I recently started gardening again and sharing my experiences from that endeavor. I have worked in a garden for most of my formidable years. During those years I learned a lot about how to garden and the importance of eating fresh vegetables. I absolutely love and prefer garden-fresh veggies and herbs. If you do not have access to these from your own garden head to the local farmers market. You will get the best tasting recipes and help support your local communities. A win-win for sure.
Substitute cauliflower rice for the brown rice if you are on the blue or green plan to make this meal fewer points. You can save about 5 points per serving:)

smileyspoints.com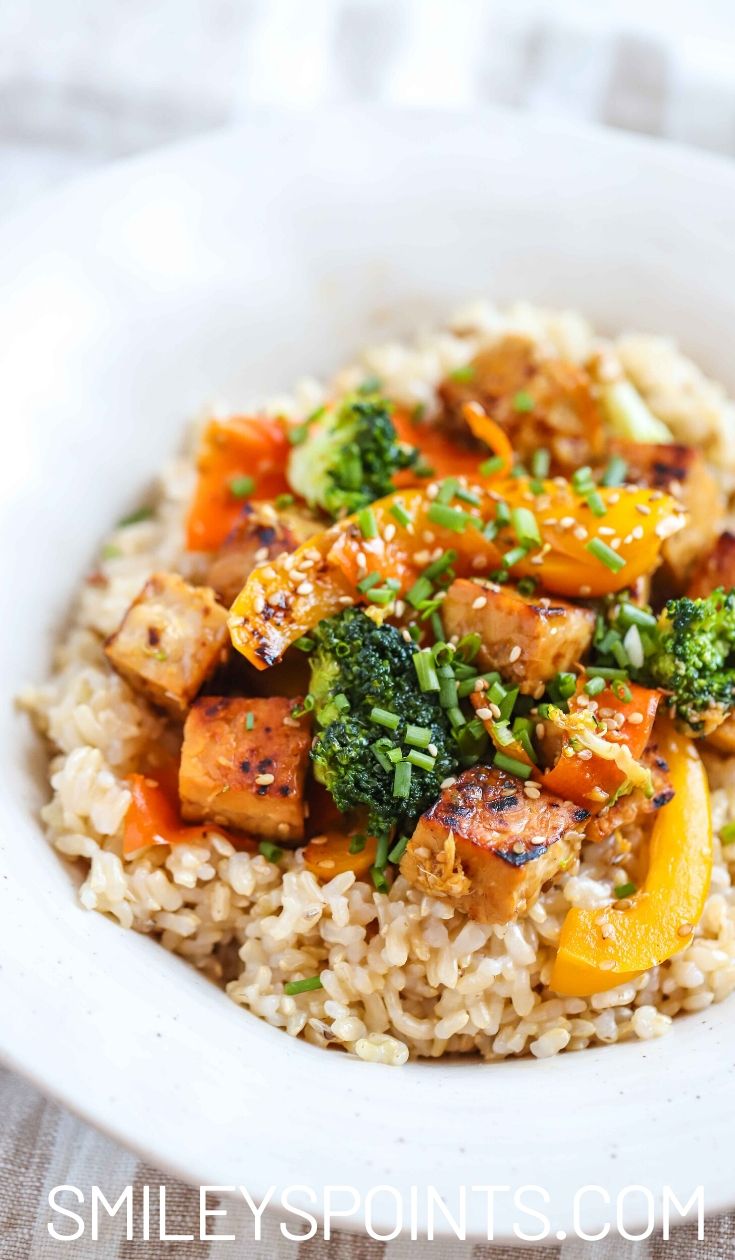 How to be successful on the new myWW plans
More vegan inspired recipes
BLUE PLAN: 9 points

GREEN PLAN: 9 points

PURPLE PLAN: 3 Points
Print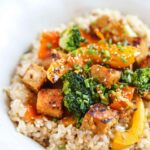 Sesame Tempeh Stir Fry
---
Author:

Yield:

4

servings

1

x
8 oz. tempeh, cut into cubes
1 tbsp. olive oil
1 tbsp. ginger, grated
2 cloves garlic, crushed
1 tbsp. sesame oil
1 tbsp. rice wine vinegar
3 tbsp. tamari (or soy sauce)
2 tbsp. maple syrup
2 carrots, chopped or cut into thin strips
½ broccoli head, florets
1 bell pepper, sliced
1 tbsp dark&smokey pepper blend from Flat Iron Pepper co. (Secret ingredient)
1 tbsp. sesame seeds, to garnish
spring onion or chives, to garnish
3 cups (585g), brown rice, cooked
---
Instructions
Heat the olive oil in a pan over medium-high heat and cook the tempeh for about 6 minutes, occasionally stirring until browned on each side.
In the meantime, prepare the sauce by mixing ginger, garlic, sesame oil, rice wine vinegar, soy sauce, Dark and Smokey pepper blend and maple syrup in a bowl.
Add half the sauce to the pan with the tempeh, mix until coated, then remove it from the pan and set it aside.
Add the carrots, broccoli and pepper, and remaining sauce to the pan and cook for about 5 minutes, or until veggies are tender.
Next, add in the tempeh and cook for another 3-5 minutes or until the vegetables are cooked through.
Once ready, serve with ¾ cup cooked brown rice, sesame seeds, and sliced spring onion or chives.
Notes
 1 cup servings including the rice