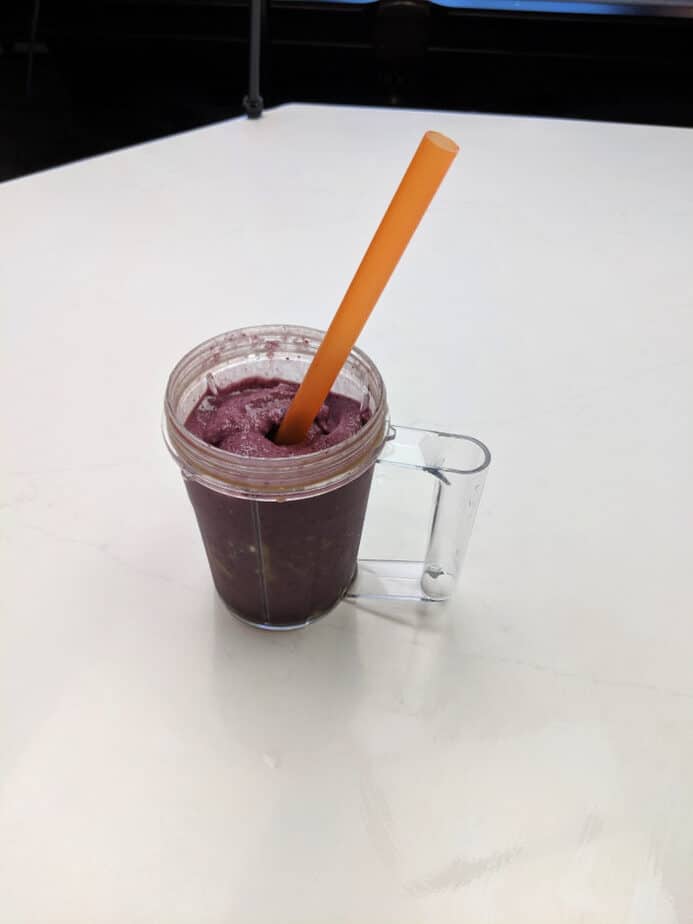 My daughter and I went to the gym early this morning and by the time we got home, we were starving. What was I going to do? A quick Mixed Fruit Smoothie was the answer.
Why a Smoothie?
BLUE PLAN: 4 Points

GREEN PLAN: 4 Points

PURPLE PLAN: 4 Points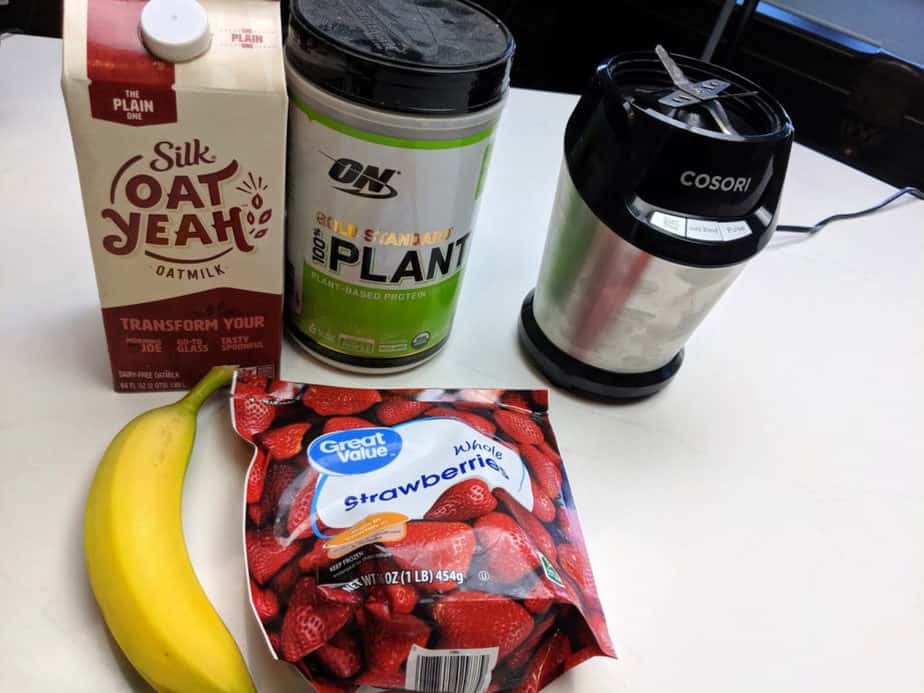 I'm so happy you're here. 🙂 Note: Smiley's Points participates in affiliate programs. That's how the bills get paid! There is no additional charge to you and I only recommend products I know and love.
We all know that smoothies are supposed to be healthier, but why did I choose to make one? I wanted something that was filling and full of protein but easy to make. If you have ever had a starving 13-year-old or a starving teen, in general, you know you have to get food in there fast. 🙂 Enter my protein-packed Mixed Fruit Smoothie. A delicious low point smoothie that will keep the hunger monster away. If you have seen a hangry teenage girl (or boy) it ain't pretty.
Different Types of Smoothies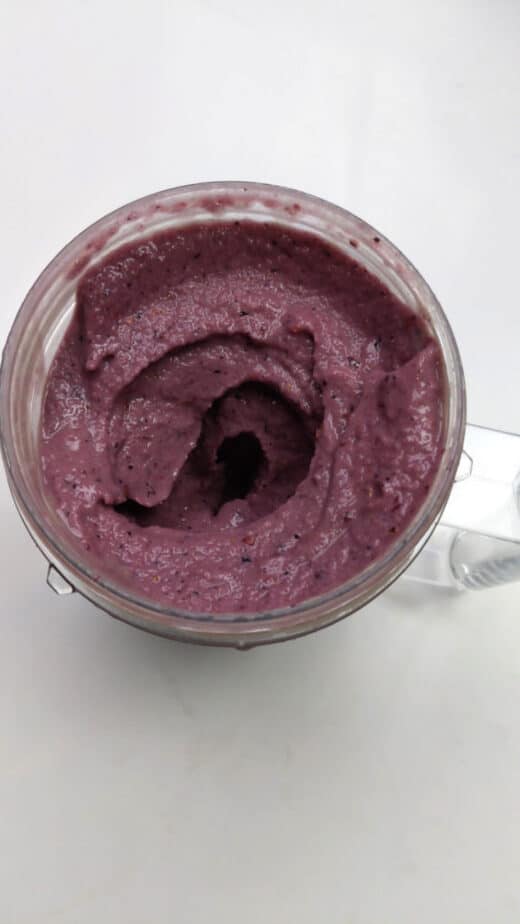 I love to make smoothies and experimenting with different fruits and flavors to see what new tasty mixtures I can come up with. My family members are my test subjects and some they like others are flops. I promise to only tell you guys about the good ones. My latest creation is mixed berry with and bananas and oat milk. I don't mind oat milk but, to be honest, my family isn't too fond of oat milk by itself but in my smoothie, they didn't even notice it. Oat milk is a great way to add the creaminess of milk without the added fat. A win-win if you ask me.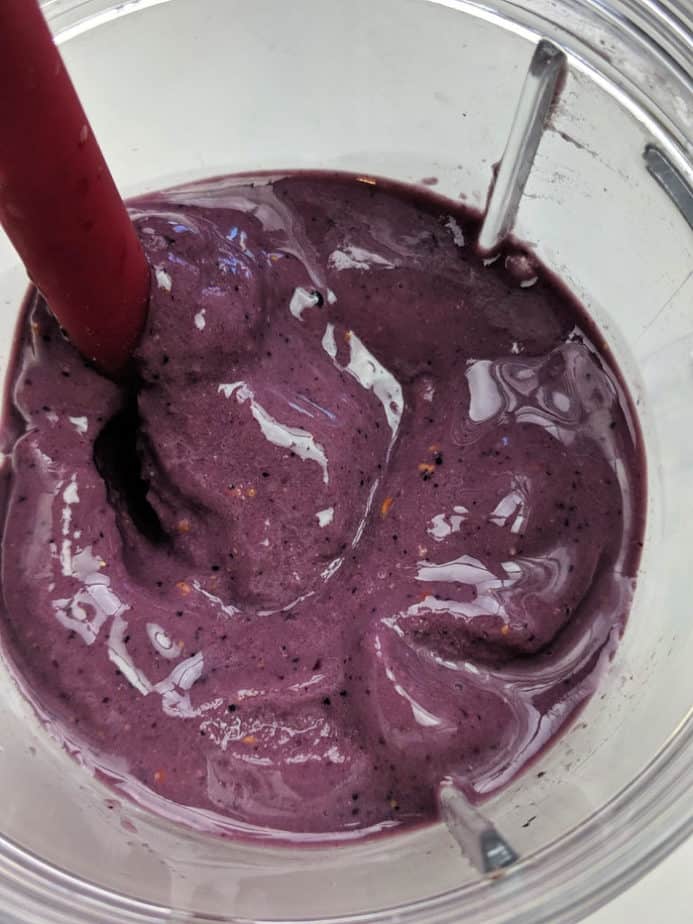 Plant-Based Protein vs Whey or Soy
I prefer plant-based protein powder to other forms but use what works best for you. I like that plant-based protein powders are easier to digest and that means easier on our systems. Another plus for me is the taste. I prefer the taste of Optimum Nutrition 100% plant-based protein powder over all of the others I have tried. I have tried many brands of whey, soy, and plant-based protein powders. Optimum Nutrition has come out on top for me in the taste department. The WW app-only mentions the whey protein type of this brand, so I count the points like its whey. I also made sure to check the box that says its a drink so the app calculated correctly.
Leave your favorite smoothie recipes in the comments below. Let me know what your favorite protein powder is.
More Tasty Recipies From SmileysPoints
Saucy Chicken and Rice
Chili and Cornbread
Cheddar Bay Biscuit copycat Recipe
23 Point Meal Plan
Print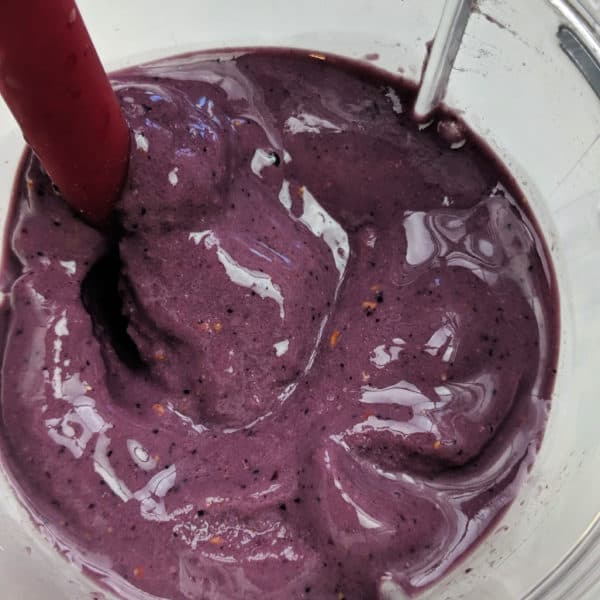 Fruit Smoothie
---
1 cup Organic Frozen Berry Blend unsweetened
1/2 cup unsweetened oat milk
1 scoop Optimum Nutrition Gold Standard 100% Plant Based Protein Powder drink mix
1 cups of ice
1/2 medium banana (frozen)
---
Instructions
Blend all ingredients in a blender or smoothie maker.
Makes 2 smoothies 1 cup serving size
Enjoy
Notes
Add a little water until you have your desired consistency 
4 points