Rum Punch | Low Point Alcoholic Drink
Do you love the taste of rum punch but don't love the high-calorie count? Are you looking for a delicious low-point alcoholic drink that will satisfy your cravings? Look no further than this amazing Rum Punch recipe.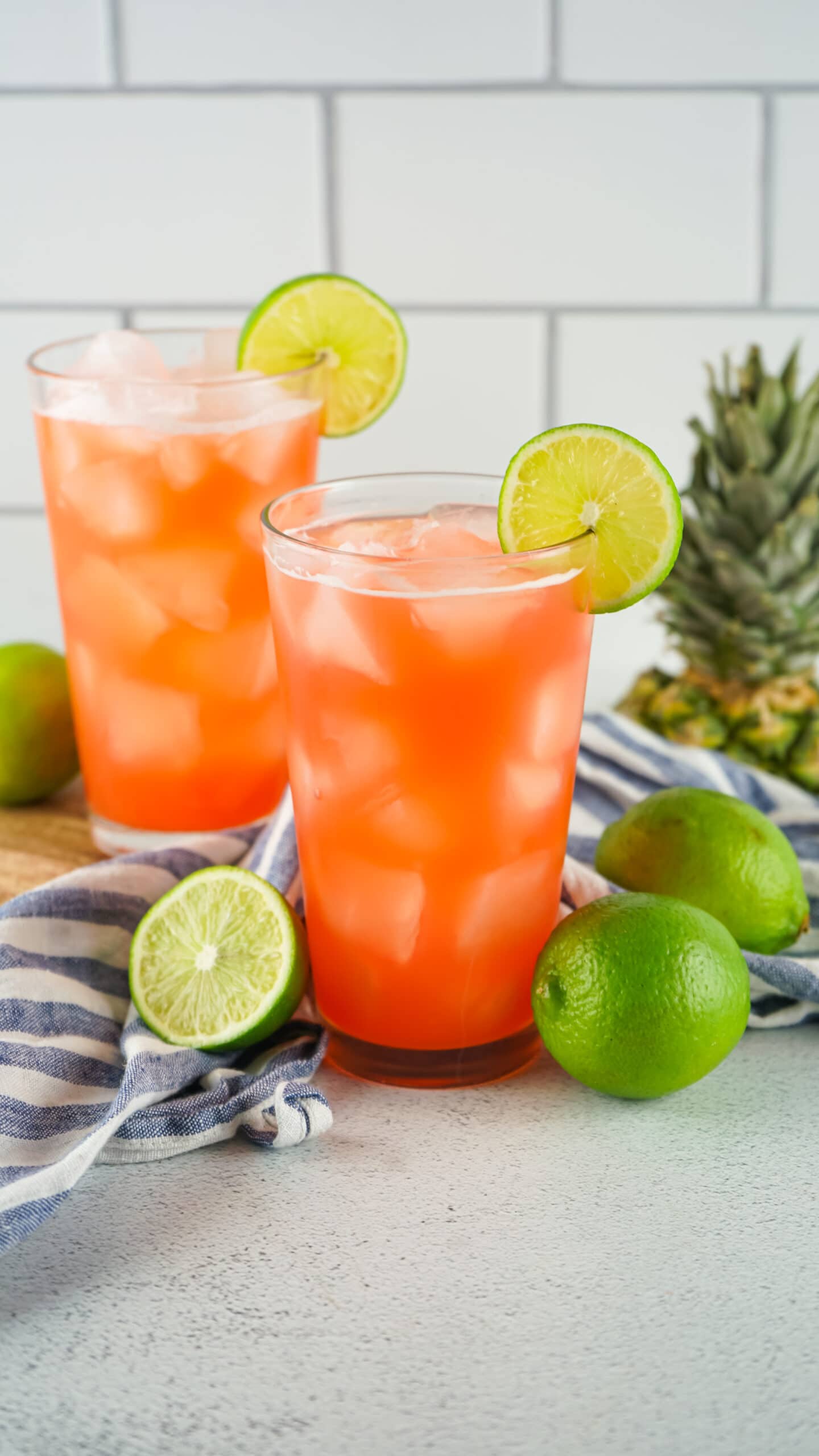 This rum punch is the perfect refresher for a hot summer day or any day you're in the mood for a tropical treat. So next time you're looking for a low-point alcoholic drink, be sure to give this Rum Punch recipe a try. You won't be disappointed.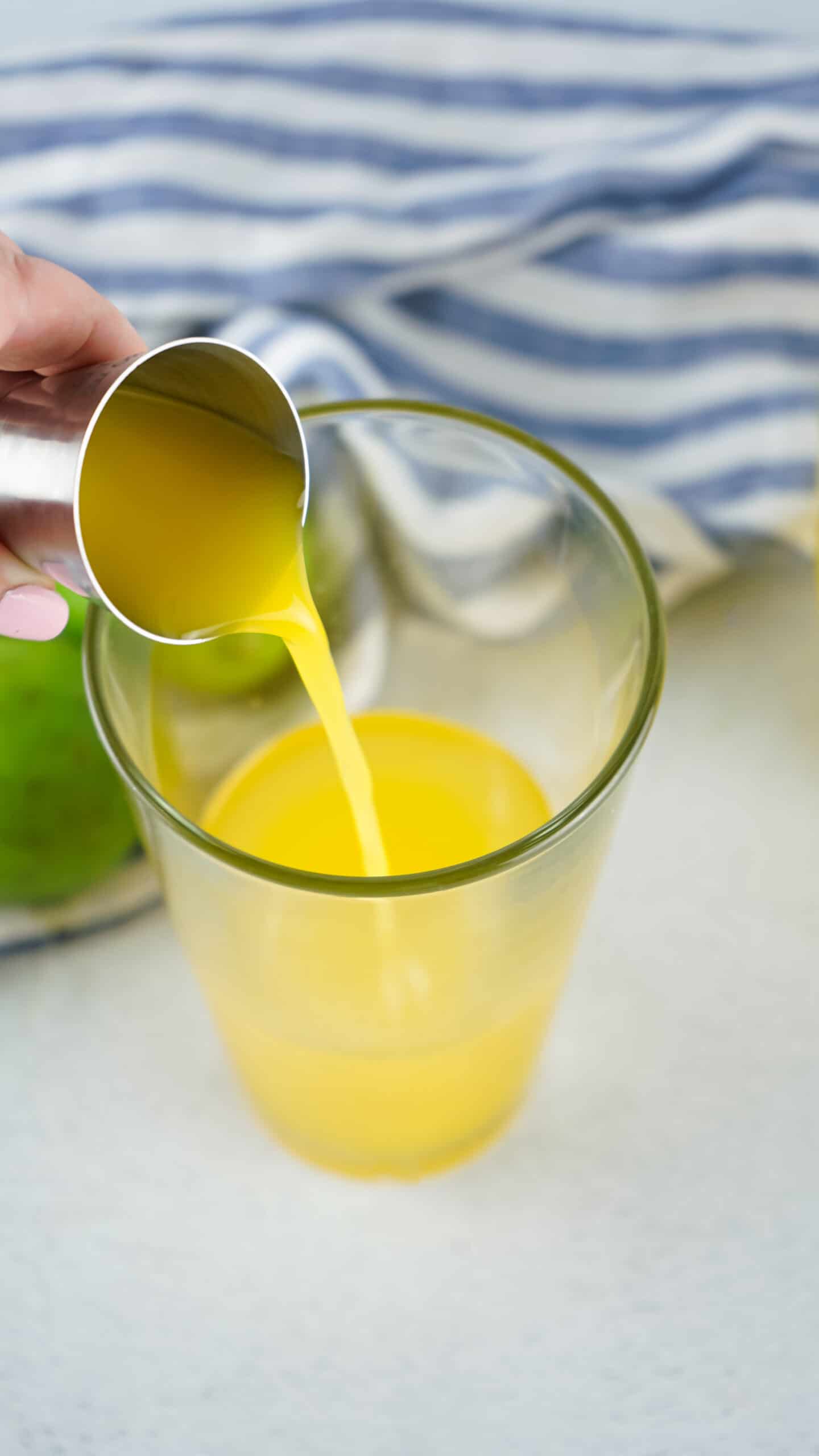 Do you have a party coming up? Whether it's a birthday, holiday, or just because, this Rum Punch is perfect for any celebration. It's easy to make and only requires a few ingredients, so you can spend more time enjoying the party instead of being stuck in the kitchen. So go ahead and add this delicious punch to your party menu. Your guests will thank you.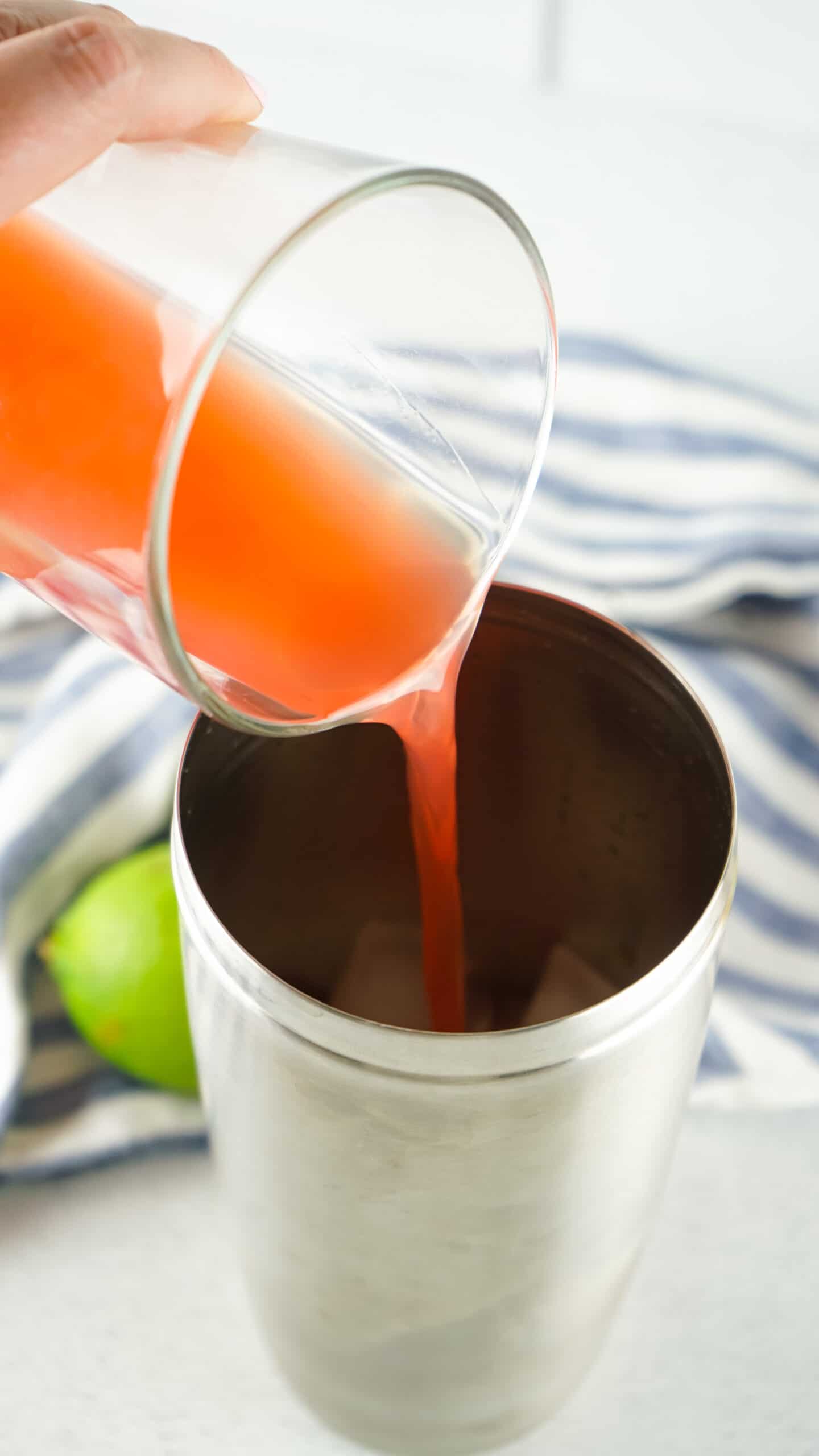 Freshly squeezed juices always make better-tasting cocktails. The flavors are absolutely amazing.
Shaken not stirred. Have to have a good James Bond pun when making this incredible cocktail.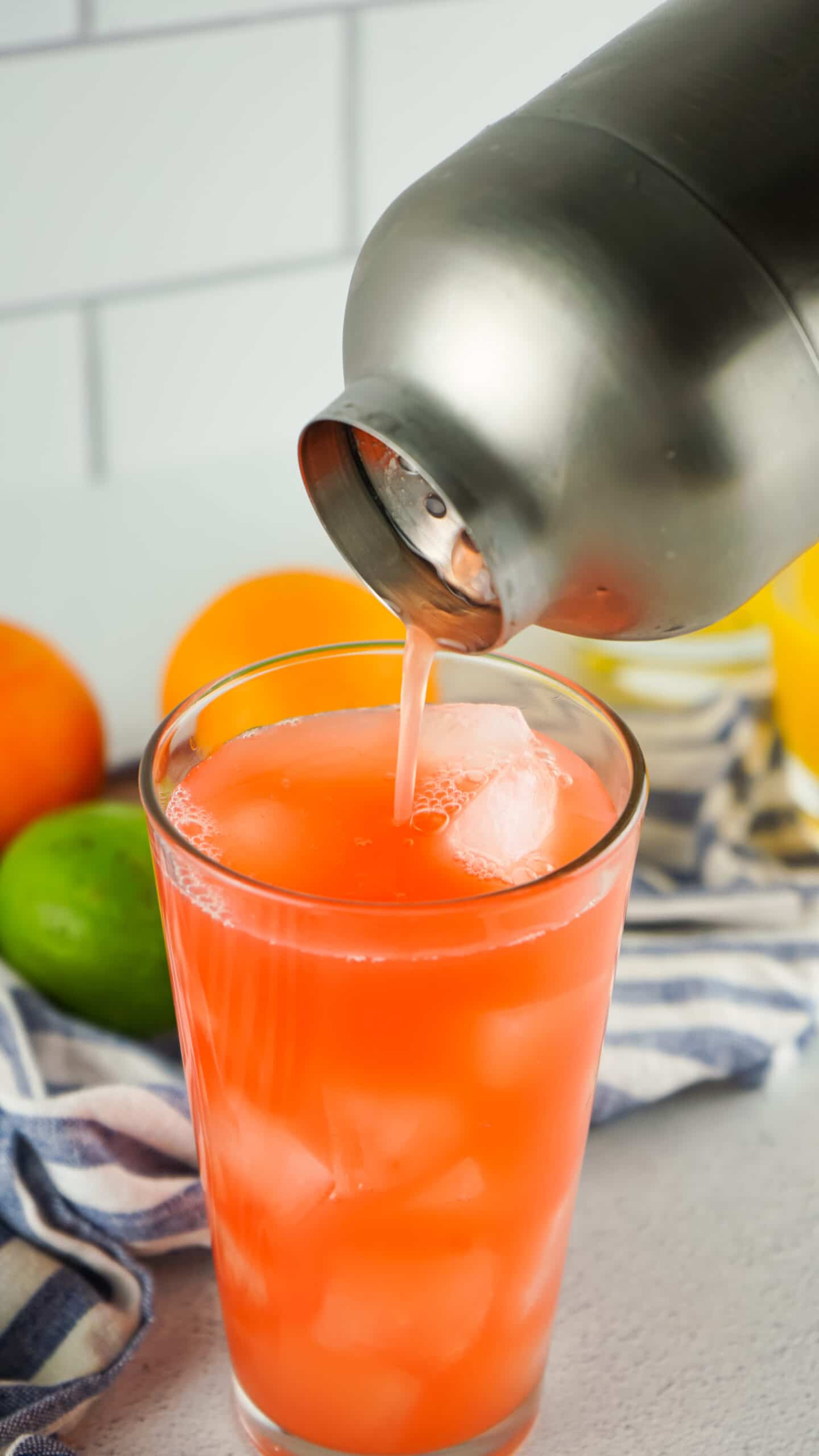 This drink tates great over ice. Don't be afraid to shake it up for 30 seconds before pouring the cocktail into your glass.
Turn this drink into a slushy. Add the dirnk and ice to a blender and voila' a summertime treat sure to please.
To really impress guests, try making all juices from scratch. The flavor is ten times better. Put that juicer to work and you are sure to create a drink worthy to be sipped by the queen.
For a kid friendly drink omit the alcohol and add more juice.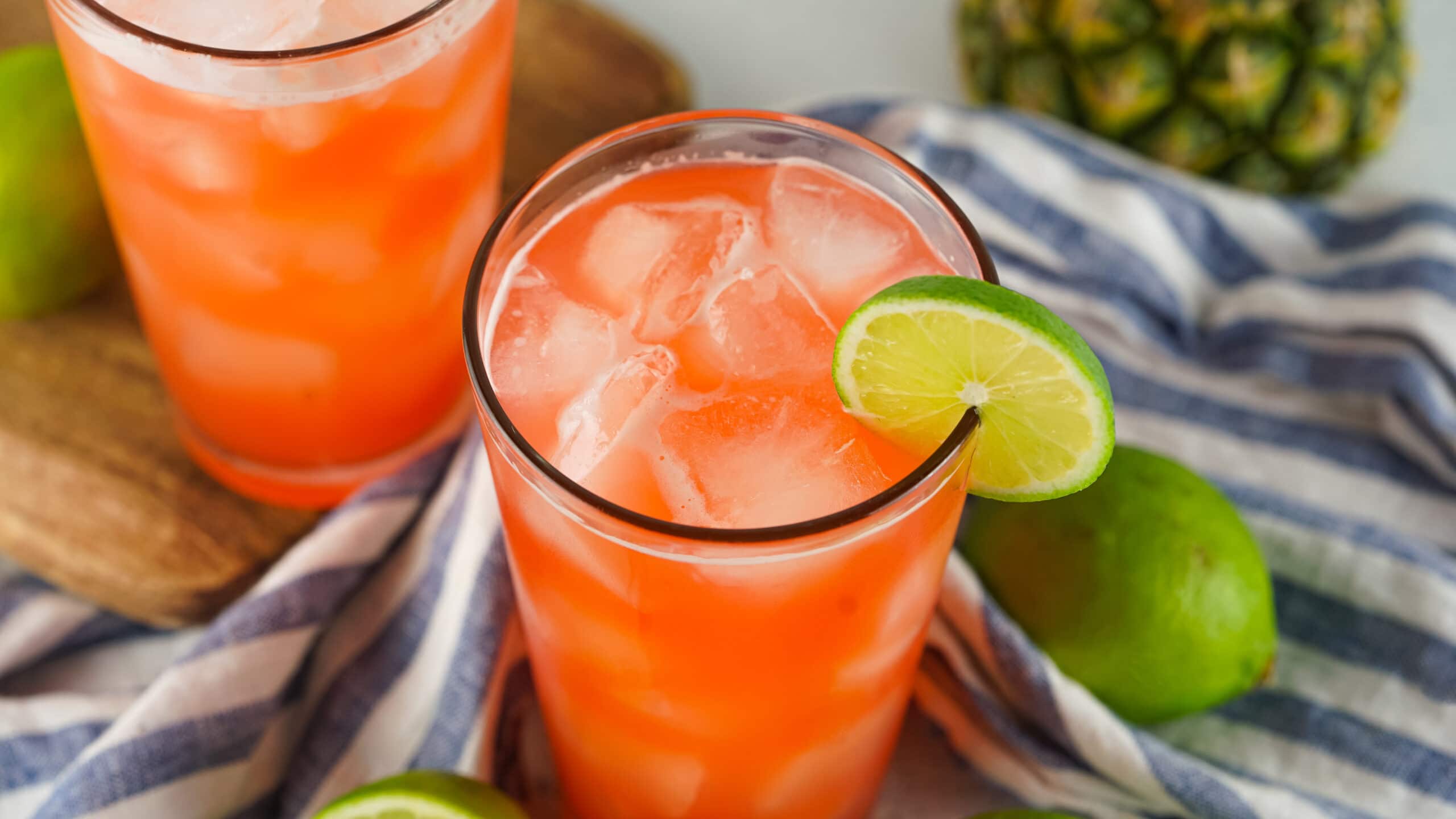 Rum Punch is a popular alcoholic drink made with rum, fruit juice, and sweetened condensed milk. This drink can be enjoyed on its own or as part of a cocktail. Rum punch is typically low in points, making it a great choice for those watching their weight. There are many variations of this drink, so you can customize it to your liking.
More Low Point Alcohol Drinks
Low Point Alcoholic Drinks
20+ Must-Try Cocktails
Pink Grapefruit Martini
Easy Jello Shots
Beer Cheat Sheet
myWW Friendly Rum and Coke
WW Friendly Margarita
Do you have a favorite low-point alcoholic drink? Share it with us in the comments below! We love hearing from our readers.
Print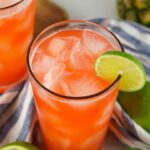 Rum Punch | Low Point Alcoholic Drink
---
Description
You'll have to remind yourself you're not on vacation when you start sipping on this delicious and classic rum punch. Packed full of citrusy, island flavors, with a kick of rum to back it up.
---
2 Ounces Pineapple Juice

1 Ounce White Rum

1 Ounces Dark Rum

1 Ounce Orange Juice

¼ Ounce Lime Juice

¼ Ounce Grenadine

Ice
---
Instructions
Measure out your ingredients and add them all into a drink shaker in any order.

Fill the shaker with ice and secure the lid.

Shake vigorously for 15-30 seconds.

Strain the punch into an ice filled glass.

Garnish with some pineapple chunks, cherries, or, orange slices, if desired, and enjoy!