I am enjoying Weight Watchers Freestyle program so much! Making Weight Watchers casseroles is easy because you can mix a bunch of zero point foods or low point foods together to make an awesome dinner.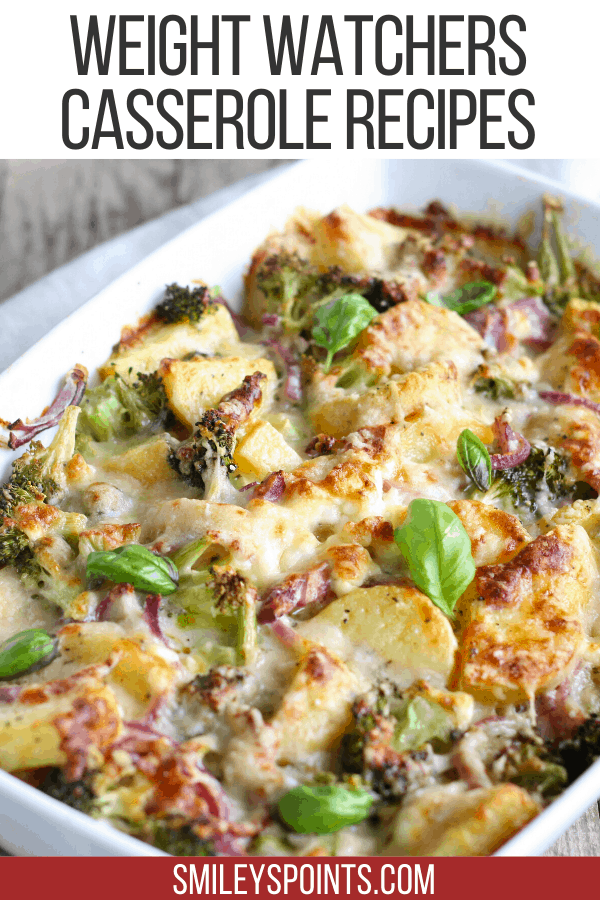 Weight Watchers Casserole Recipes (BLUE)
While you're here, be sure to check out my most popular Weight Watchers posts!
Low Point Weight Watchers Soups
How to do Keto and Weight Watchers
Best Tips for Maintaining Lifetime Weight with Weight Watchers
Should I Eat My Weight Watchers Weekly Points?
Online vs In-Person Meetings with Weight Watchers
How to Stay on Track with Weight Watchers During the Holidays
How to Tell if You're Hungry or Bored
1 Point Weight Watchers Casseroles
Taco Casserole
Bruschetta Chicken
2 Point Weight Watchers Casseroles
Chicken Enchilada Casserole
Chicken Pot Pie
Garlic Chicken
Breakfast Casserole
Weight Watchers Goulash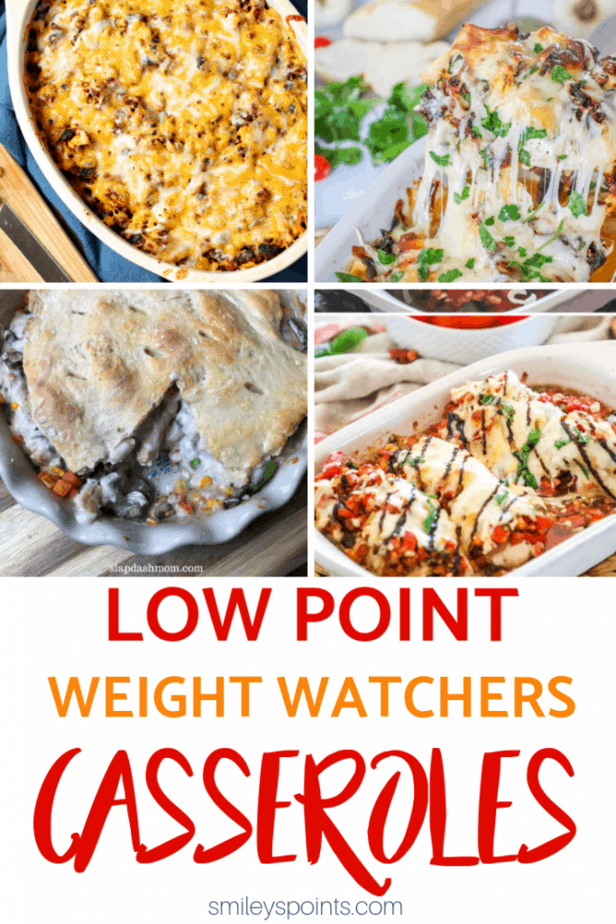 3 Point Weight Watchers Casseroles
Cornbread Casserole
Tater Tot Casserole
Crock Pot Green Chili
Cauliflower Casserole
4 Point Weight Watchers Casseroles
Slow Cooker Breakfast Casserole
Vegan Stuffing
Chicken Enchilada Bake
Roasted Poblano Chicken Enchiladas
Green Chili Chicken Enchilada Casserole
Baked Turkey and Pasta Casserole
Easy Chicken Marsala
5 Point Weight Watchers Casseroles
Pepperoni Pizza Casserole
Chili Cornbread Casserole
6 Point Weight Watchers Casseroles
Delicious Pot Pie
Chicken Tacos
Instant Pot Creamy Chicken Pasta
Buffalo Chicken Pasta
Pesto Chicken
Sweet Potato Black Bean Bake
The Instant Pot has been a big help in my wife and me losing weight. Meal planning has been an essential factor in our success with Weight Watchers.
We are short on time, so we joined Instant Pot for Weight Loss and it jump-started our weight loss in a BIG WAY! If you're intimidated by your electric pressure cooker, this is a way to get over it… fast. 🙂

Also, check out my Ultimate Instant Pot Weight Watchers Guide and my 30-day weight loss results with Noom.