To make the best taco seasoning in the world you have to start with the best ingredients. To me, this means starting with the freshest spices you can find.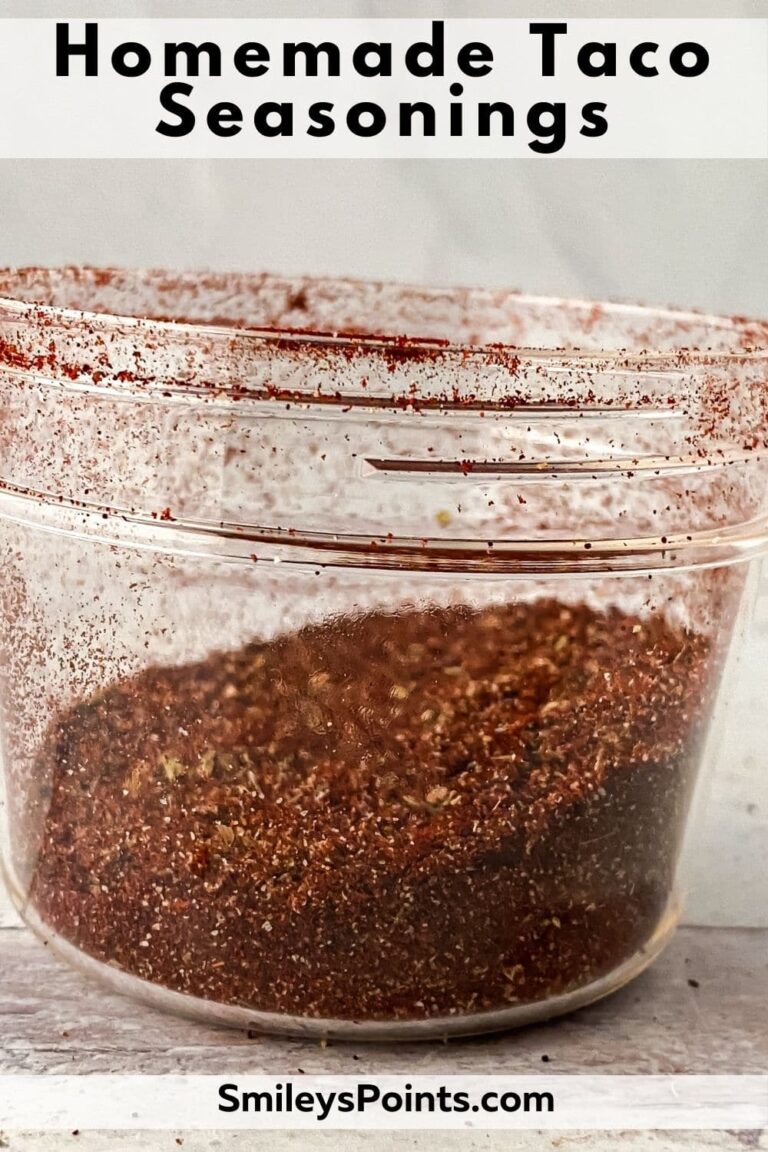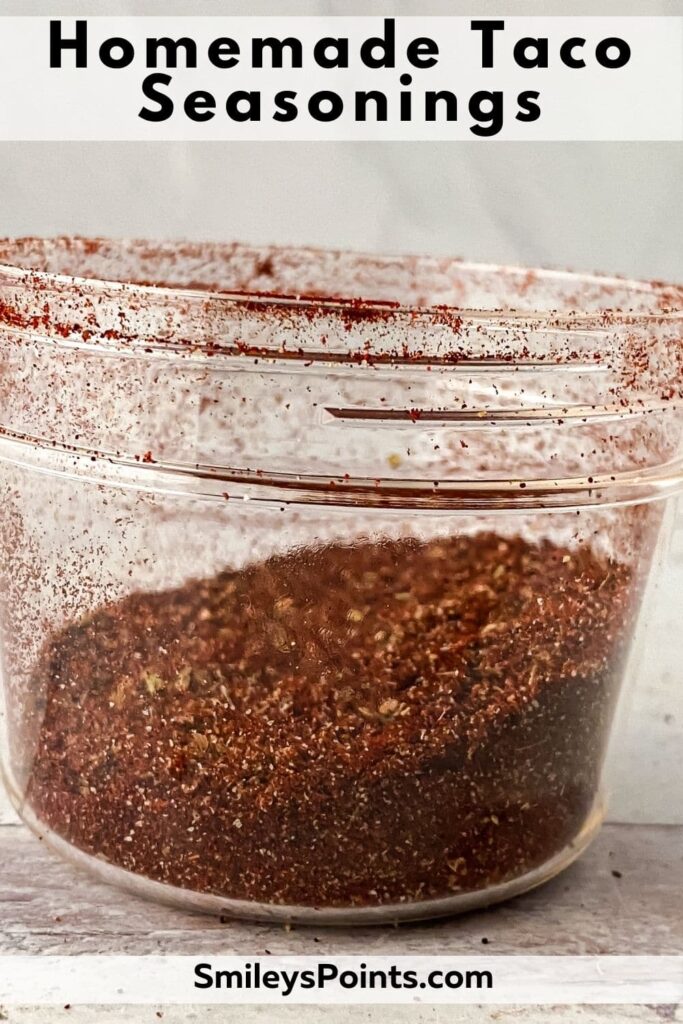 ---
"Healthi formerly iTrackbites is an alternative to Weight Watchers. "
---
Homemade Chili Powder
Chili powder is easy to make from scratch if you are so inclined, dry out your favorite chilis, I use ancho chilis, New Mexico chilis, and guajillo chilis, in my opinion, these three deliver the best flavor without being too spicy. Add some cumin and smoked paprika for an even more smoky flavor. Finish it off with ground garlic powder, (I know it isn't fresh garlic but the flavor is still wonderful) and oregano for a chili powder you are sure to love using with or without tacos 🙂
Fresh Ground Cumin
You can buy cumin seeds and grind your own for the best flavors possible or buy some already ground. Either way, you will end up with great taco seasoning. I opted for buying ground cumin this time but I have taken the time to grind my own and it does make a slight difference, but for the sake of saving time I used store-bought ground cumin. Being transparent here 🙂
Pink Himalayan Salt
I prefer to use Pink Himalayan Sea Salt when my recipes call for it. I love the flavor. You can use any salt you have on hand this is just my preference. I usually omit the salt as that is what is healthies for me but sometimes you have to have it. When you are making taco seasonings you have to have it in my opinion. So it's in there.
Fresh Ground black Pepper
We own a pepper mill similar to this one and I grind the black pepper as I use it. The Pink Himalayan Salt is in the other one. I love making dishes with the freshest ingredients the flavors are so much better. You would never know we are consciously eating healthy because all of our foods are loaded with flavor and most of the time the foods that are known as "diet foods" have no flavor.
Eating Healthy Should Taste Great
We are here to change that and make eating healthy fun and full of flavor. That is the Smileyspoints way. You can dry and grind your own garlic or buy garlic powder at your local store. If you are gardening with us then try your hand at growing and drying your own you may find you like it better than the store-bought alternative.
The last three ingredients I purchased at the store and completed making this taco seasoning. Now I made just enough to use tonight but you can make it ahead of time and store it for later. I really like making it so it isn't a chore for me to start a little earlier. If you are pressed for time having this on hand will make your taco night a quick and easy meal. Most importantly it will be delicious and full of those flavors every taco should have.
Share your recipes with us
Enjoy and let me know your secrets to making the best taco seasoning. What do you add to make yours different, or better? I add crushed red pepper to mine to spice it up a bit, just a teaspoon will do. I use a tad bit more cause I like it a little hotter 😉
Shake well before using make sure those seasonings are all mixed up 🙂
Weight Watchers has switched to personal points. Check out the info here. So you will have to calculate them in the app. If you don't have the app you can sign up for iTrackBites for free or use code Coach_Smiley to get a discount on the pro plan and calculate the points for there.
How to be successful no matter what.
Print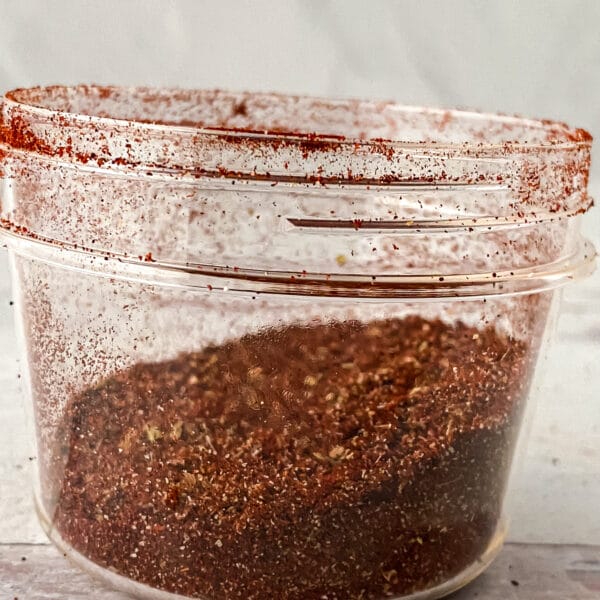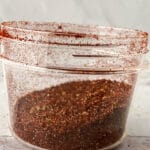 Homemade Taco Seasoning
---
Description
Homemade taco seasoning you are sure to love
---
1 tablespoon chili powder  
1 ½ teaspoon ground cumin  
1 teaspoon sea salt  
1 teaspoon black pepper  
¼ teaspoon garlic powder  
¼ teaspoon onion powder  
¼ teaspoon dried oregano
½ teaspoon paprika 
---
Instructions
Add all ingredients to a jar and give it a good shake. Store in an air-tight container at room  temperature. Be sure to label as taco seasoning