Weight Watchers Green Plan: Zero Point Food List and Printable Guide
The new WW changes are here and everyone is excited to try a new plan! The WW Green Plan is the one I chose, so I wanted to make a guide for those of you who chose the same plan. I'll have a Purple and Blue Guide up soon! 🙂
---
"Healthi formerly iTrackbites is an alternative to Weight Watchers. "

---
Weight Watchers Green Plan
I chose the Green Plan for accountability. I'm doing this plan on the Healthi formerly iTrackbites, but the info and advice are the same across the board – WW and Healthi formerly iTrackbites are almost identical ( Healthi formerly iTrackbites just costs WAY less and I'm on a budget). If you are looking to do the Green Plan for free, read my post about it here.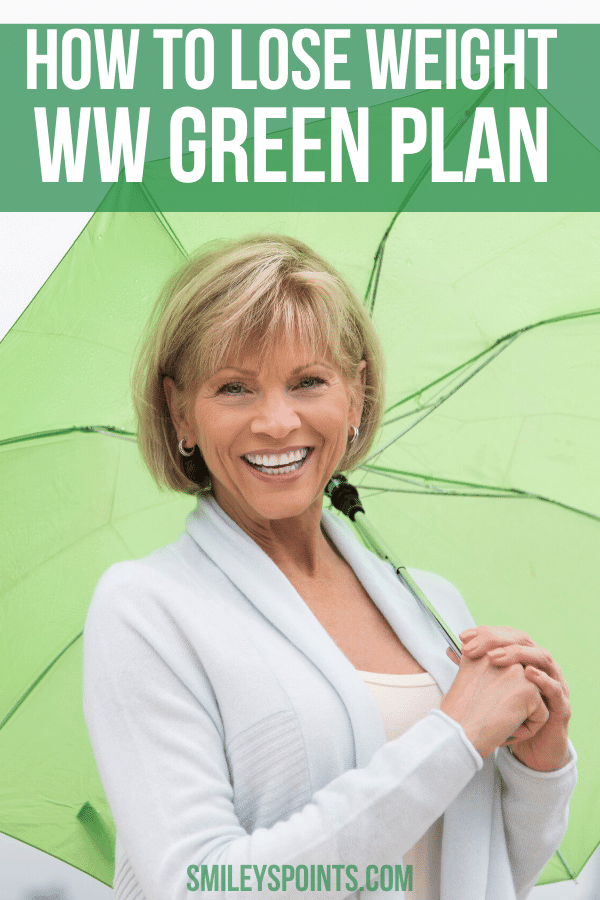 WW Assessment
Not everyone is getting an assessment. Only new members are getting an assessment. Current members can take the assessment on the app or choose which plan they want to be on without the assessment.
Many WW members have reported NOT getting an assessment sent to them. Peek around the app and you can find the assessment if you'd like to take it. New members will get the assessment automatically.
How are SmartPoints Calculated?
The SmartPoints formula is based on:
calories
saturated fat
protein
sugar
How many SmartPoints do I get on the Green Plan?
You will get a minimum of 30 SmartPoints, being adjusted for height, weight, gender, etc.
Do I Get Rollover Points on the Green Plan?
You get 4 Rollover SmartPoints.
Does the Green Program Have FitPoints?
Yes! We love FitPoints and are thankful the plans will have them.
Does the Green Plan Have Weeklies?
Yes! That means you can have that protein bar for a snack or a low point drink in the evening (or morning – it's 5 o'clock somewhere!) without worrying about going off plan.
Download my GREEN PLAN GUIDE! 🙂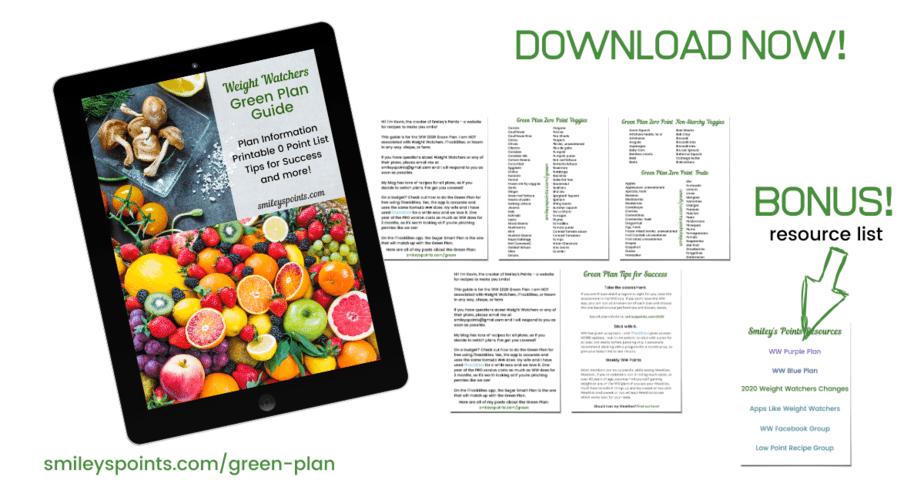 Does the Green Program have Zero Point Foods?
This plan has 100 Zero Point Foods. Remember, Zero Points does NOT mean zero calories – or carbs. It's important to exercise portion control with all foods. Below is the list of zero-point foods for the Green plan.
Vegetables
Acorn Squash
Artichoke hearts, No oil
Artichokes
Arugula
Asparagus
Baby Corn
Bamboo shoots
Basil
Beets
Beet Greens
Bok Choy
Broccoli
Broccoli rabe
Broccoli slaw
Brussel Sprouts
Butter Lettuce
Bibb Lettuce
Carrots
Cauliflower
Cauliflower Rice
Celery
Chives
Cilantro
Coleslaw
Coleslaw Mix
Collard Greens
Cucumber
Eggplant
Endive
Escarole
Fennel
Frozen stirfry vegetables no sauce
Garlic
Ginger
Greenleaf lettuce
Hearts of palm
Iceberg Lettuce
Jicama
Kale
Kohlrabi
Leeks
Mint
Mushrooms
Mustard Greens
Napa Cabbage
Nori (seaweed)
Oakleaf lettuce
Okra
Onions
Oregano
Parsley
Pea Shoots
Peppers
Pickles unsweetened
Pico de gallo
Pumpkin
Pumpkin puree
Radishes
Salsa Fat-free
Sauerkraut
Scallions
Shallots
Spaghetti Squash
Spinach
String beans
Summer squash
Swiss Chard
Tarragon
Thyme
Tomatillos
Tomato puree canned
Tomato sauce Canned
Tomatoes
Turnips
Water Chestnuts
Wax beans
Zucchini
Fruits
Apples
Applesauce unsweetened
Apricots fresh
Bananas
Blackberries
Blueberries
Cantaloupe
Cherries
Clementines
Cranberries fresh
Dragonfruit
Figs, Fresh
Frozen mixed berries unsweetened
Fruit Cocktail unsweetened
Fruit salad unsweetened
Grapes
Grapefruit
Guava
Honeydew
Kiwi
Kumquats
Lemons
Limes
Mangoes
Meyer Lemons
Nectarines
Oranges
Papayas
Peaches
Pears
Persimmons
Pineapple
Plums
Pomegranates
Pomelo
Raspberries
Star Fruit
Strawberries
Tangerines
Watermelon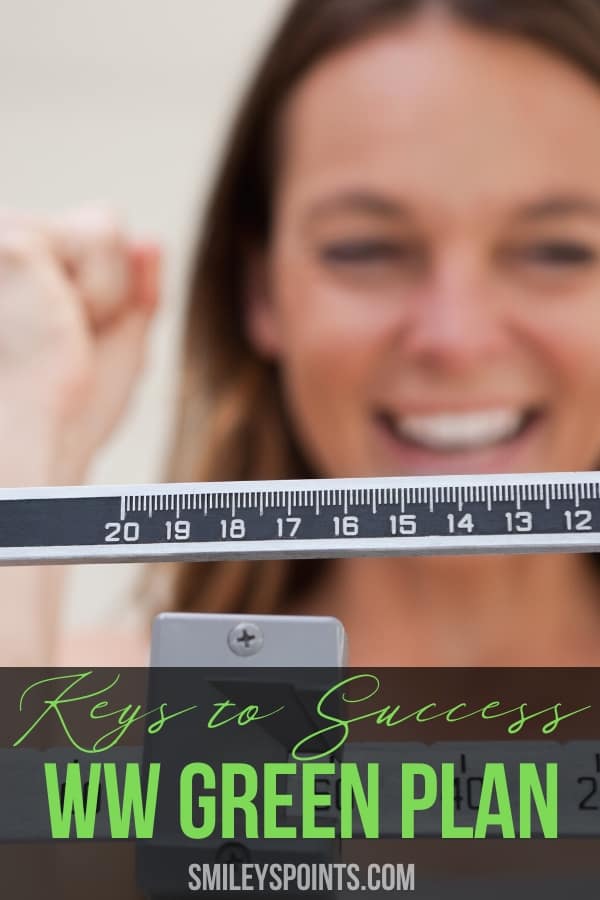 Pros and Cons of WW Green Plan
For me, the Green Plan provides accountability which is something I need. My wife switched to the PointsPlus program (on Healthi formerly iTrackbites) and loves it, but we both have those boundaries and accountability needed for success. Some people can be successful without those boundaries and that is awesome!
Only 100 Zero Point Foods
Pros: better for those of us who need stricter parameters than Freestyle gives us, Easier to memorize 100 zero point foods.
Cons: more foods to scan because we are used to 200 Zero Point Foods, may need some adjusting as far as not feeling as satisfied with 30 points because there are less Zero Point Foods.
Eggs, nonfat Greek yogurt, and chicken are points, which would be a HUGE adjustment for many of us. This could be a good or a bad thing, depending on how you look at it. If you tend to overeat some of the Zero Point foods on Freestyle, you may have better luck with a smaller list from the Green Plan.
Quick Recap of Weight Watcher's Green Plan
Here's a quick rundown of the Green Plan:
SmartPoints start at 30 (vs 23 for Freestyle)
100 Zero Point Foods (vs 200 for Freestyle)
4 Rollover SmartPoints
Weeklies
FitPoints
With the Green Plan, foods like eggs and chicken have points. If you're used to living off of these types of foods, you may want to consider the Purple or Blue Plan! If you're over-eating zero point foods, you're going to love the Green plan. 🙂
If you are on life-time and you choose the Green plan, you will get 6 more points. Right now you get 5 more points on Freestyle.
The Instant Pot has been a big help in my wife and me losing weight. Meal planning has been an essential factor in our success with Weight Watchers. We are short on time, so we joined Instant Pot for Weight Loss and it jump started our weight loss in a BIG WAY! If you're intimidated by your electric pressure cooker, this is a way to get over it… fast. 🙂

Also check out my Ultimate Instant Pot Weight Watchers Guide and my 30 day weight loss results with Noom.
What to Eat on WW Green Plan
If you're wondering what a day on the Green Plan would look like, here's a great video that shows you what Carrie, a fellow WW vlogger, ate on the Green Plan this week.
In the book you get at the meeting you will find 5-Day Sample Meal Plans to help you get adjusted to the Green Program, including vegetarian and vegan meal plans.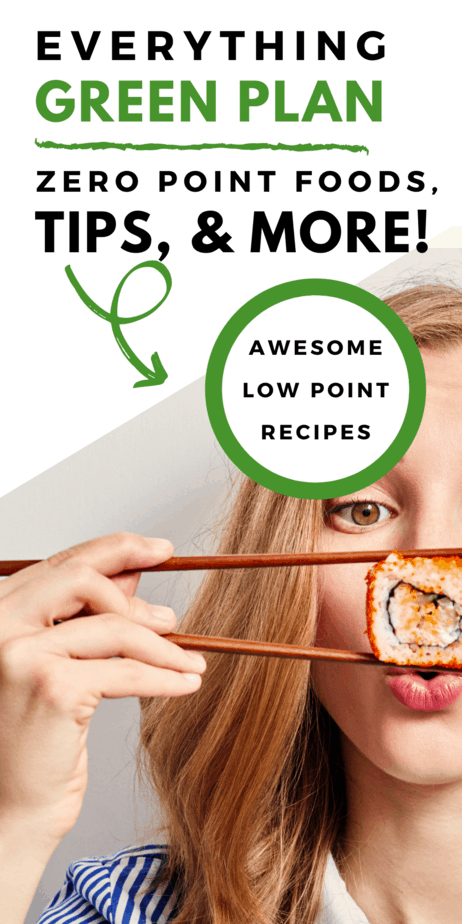 Who is the WW Green Program best for?
The Green Plan is going to be great for those of you who have struggled with the freedom Freestyle has given. If you haven't lost much on Freestyle or have stalled after losing just a little bit, the Green Program may be perfect for you! It offers more boundaries, less freedom, and more accountability. If this is what you were looking for, try the Green Plan and let me know what you think.
Love those "grab n go" options like Zero Point deviled eggs, meal prep chicken breast, and nonfat Greek yogurt mixed in with everything under the sun to keep it low in points? The Purple Plan (Freestyle) may be a better option for you.
How Does the WW App Work With the New Plans?
The plan you choose will be reflected in your app. If your app is blue, you're on Freestyle (Blue Plan). If your app is green, you're on the Green Plan, and so on. Your WW app will still have an extensive food database, restaurant guide, and Connect – all based on the plan you choose.
While there is no time limit for switching plans, WW recommends giving each plan at least two weeks before changing. We know if a plan is working or it isn't, so use your best judgment and switch if you have to.
All of the plans are calculated with SmartPoints. The main difference in plans will be the number of zero-point foods you get, and how many foods you track.
The Bottom Line
I'm excited to try the Green Plan and would love to hear what you all think about it as well. Please leave a comment below! 🙂
Grab Smiley's GREEN GUIDE for free!