Air Fryer Stuffed Mushrooms
I love stuffed mushrooms! I tended to only eat them at parties, but with this easy recipe, air fryer stuffed mushrooms can be enjoyed any time!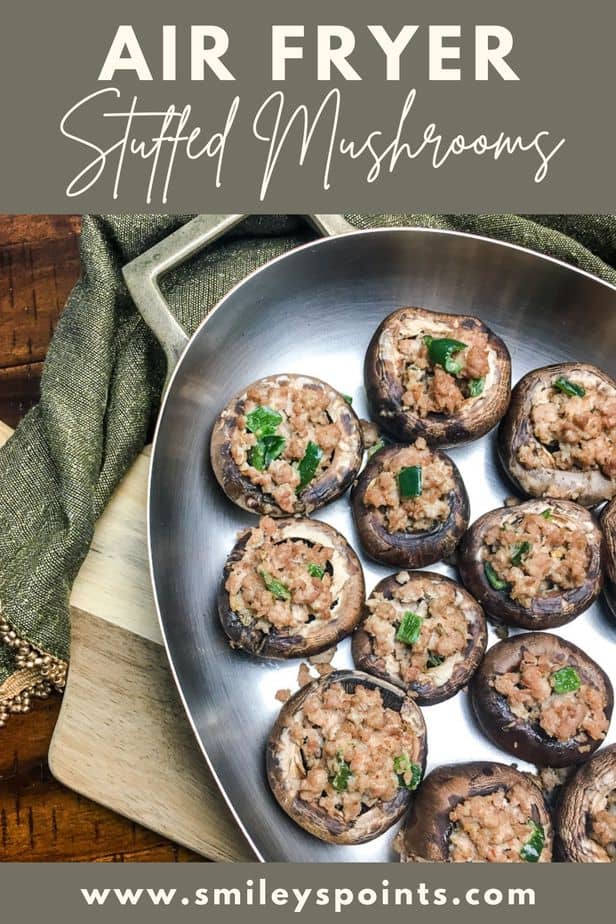 ---
"Healthi formerly iTrackbites is an alternative to Weight Watchers. "

---
You can air fry or bake these delicious air fryer stuffed mushrooms
Sometimes, we like to have fancy dinners where we just do a bunch of appetizers. This fits in beautifully when we do this for dinner.
What if I don't have an air fryer?
And while these air fryer stuffed mushrooms come out beautifully in the air-fryer, no air-fryer, no problem. You can follow the directions and use your oven. This is also helpful if you are making a bunch of these for a party.
Spicy or mild, air fryer stuffed mushrooms are wonderful
This recipe calls for the use of a Poblano pepper. This large or red pepper hails from the city of Puebla in the state of Puebla, Mexico. While Poblanos are on the milder side, their spice levels do vary. The redder the pepper, the hotter it tends to be. Their spice level seems to be between a banana pepper and a jalapeño pepper.
If you want these to have more kick to them, choose a Poblano pepper that has a nice reddish hue. You can also choose a jalapeño or habañero pepper. If you don't enjoy the kick, you can use a red bell pepper or eliminate it altogether.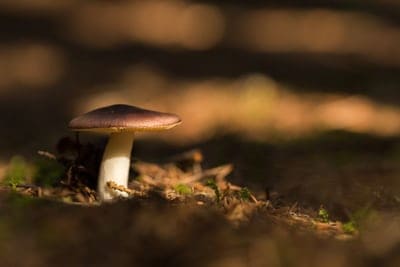 Goat cheese makes these air fryer stuffed mushrooms creamy and yummy
It took quite a few years before I recognized who delicious goat cheese really is. Having never been a fan of gamy cheeses, and goat being a more gamy meat, I shied away from it. So for years I missed out on this creamy, fantastic cheese.
Goat cheese is much lower in lactose content, making it an excellent cheese alternative if you are lactose intolerant.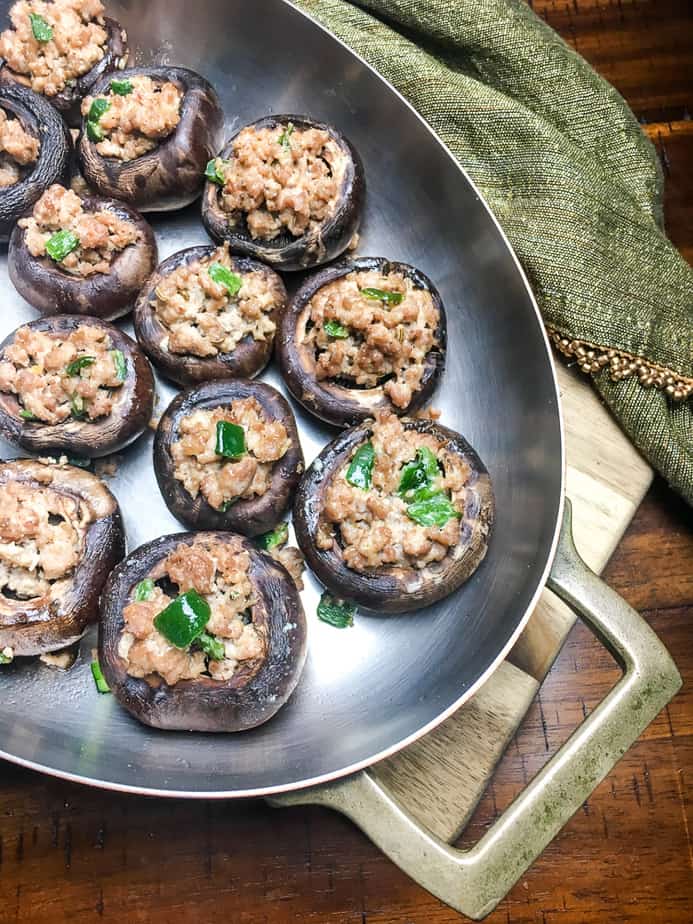 The nutritional content of goat cheese varies and is based on how it is processed. A serving of goat cheese is a great source of protein, coming in at 6 grams per serving. It also has calcium, phosphorus, and copper, all nutrients to make sure you have healthy bones. It's also a wonderful source of selenium, magnesium, and vitamin B3.
If. you aren't using goat cheese in this delicious recipe, the spreadable versions are perfect with some crackers and perhaps some sugar-free jelly or some fruit. This cheese lends itself beautifully to either sweet or savory dishes.
Options to pair with your air fryer stuffed mushrooms
The goat cheese and turkey sausage in this dish make for an excellent protein source. For some carbs, you can pair it with our instant pot mushroom rice.
Vegetarian options for air fryer stuffed mushrooms
If you want to make this recipe vegetarian, you can omit the turkey sausage or substitute it with vegetarian sausage crumbles. If you are going for a vegan dish, just swap out the goat cheese for a vegan goat cheese.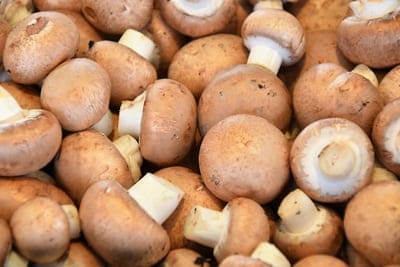 These delicious little beauties are a wonderful addition to any weight loss program. For me, I am loving Healthi formerly iTrackbites. It's an easy way to keep track of what I'm eating and allows me to enjoy a wide variety of tasty foods without guilt or weight gain.
cost: Healthi formerly iTrackBites costs $36 for the year (using this link for 40% off makes it $36 – use COACH_SMILEY to save!!), WW is $20+ for the month, and it's the same formula and less options
choices: I can choose PointsPlus, Freestyle, or any other plan I want with Healthi formerly iTrackBites. Even with the new WW changes, they only offer 3 plan options (not PointsPlus).
logs: You can export your tracker data by the week, month, or quarter with Healthi formerly iTrackBites. WW does not give you access to quarterly data.
accuracy: I've found inaccurate info in the WW app due to members submitting and not paying attention to the right numbers. With Healthi formerly iTrackBites, I know if I see the green check, it's been verified as accurate. This puts my mind at ease!
BLUE PLAN: 9 Points
GREEN PLAN: 9 Points
PURPLE PLAN: 9 Points
Print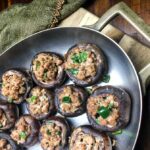 Air Fryer Stuffed Mushrooms
---
1 T. extra virgin olive oil, divided
1 large Poblano pepper, seeded and diced
1 lb. bulk turkey sausage
4 oz. goat cheese, room temp, cut into small chunks
16 oz. medium Portobello mushrooms, rinsed, stems removed, and patted dry
---
Instructions
Preheat air fryer to 350°F and lightly grease a large roasting pan with one tablespoon olive oil. Set aside.
Heat remaining olive oil in a large skillet over medium heat. Add diced Poblano peppers and cook, stirring occasionally, until the peppers soften and develop a bit of color, approximately 3-4 minutes.
Add turkey sausage to the skillet. Cook until no longer pink, approximately 6-8 minutes, breaking up the sausage into small pieces while cooking.
Add goat cheese to skillet and cover for 1-2 minutes. Remove cover and stir until cheese is completely melted and combined with the turkey and pepper mixture. Remove from heat and set aside.
Fill each mushroom cap with some of the turkey mixture. Drizzle the mushrooms with remaining olive oil and season with salt and black pepper, as desired.
Place pan in the pre-heated air fryer and roast until the mushrooms are slightly browned around the edges, approximately 10-12 minutes. Remove from oven and serve immediately. Enjoy!