Vegan Lemon Berry Cheesecake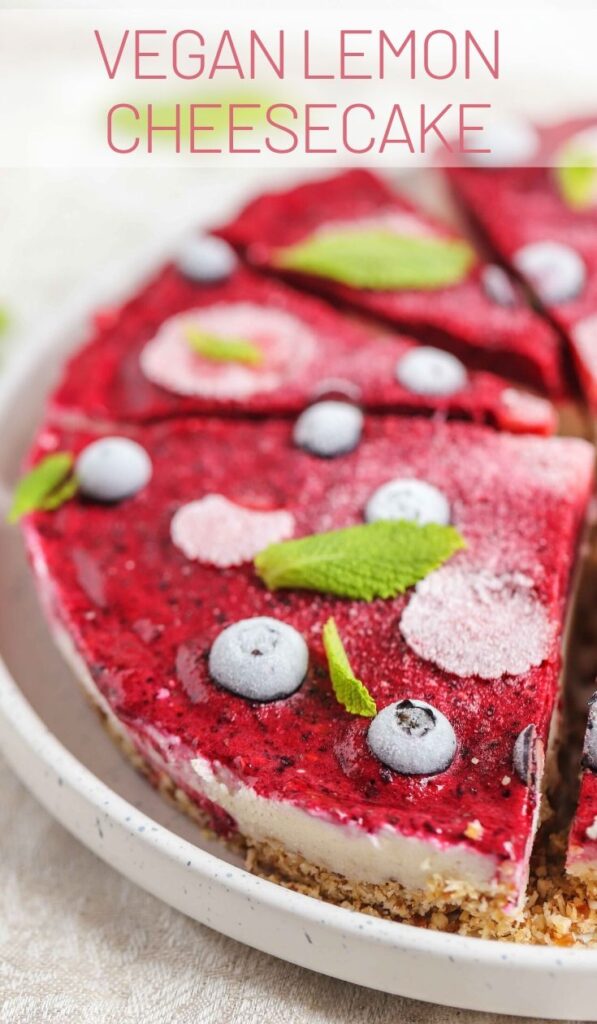 Indulge with a delicious vegan lemon berry cheesecake
This vegan lemon berry cheesecake is a bit high in points, but with a bit of planning, you can easily enjoy this delicious treat!
---
"Healthi formerly iTrackbites is an alternative to Weight Watchers. "

---
Everything in moderation, including vegan lemon berry cheesecake
When you are trying to keep an eye on your weight, desserts can be a huge challenge. That battle with your sweet tooth can be epic and is lost way too often. The key is to not fight at all, but to strategize. If you plan your day and your desserts, you can eat just about anything.
One of the keys to enjoying this recipe is keeping to the serving size. As soon as you make this delicious cheesecake, cut it into the serving sizes. Cutting it up ahead of time will discourage you from overeating and will help with portion control.
A low point day for a high point dessert
To plan for a dessert like this, it's best to plan the rest of your day to be full of protein and fiber to fill you up. You also want to make sure that you are eating low points throughout the day. That planning is important and will set you up for great success.
For breakfast, you can enjoy an air fryer breakfast soufflé. This dish is zero points and very filling. It gives you a ton of flexibility on the fillings. You can add all kinds of vegetables to fill. you up. You could even add fruit for a sweet breakfast instead of savory. If you really want to plan ahead, you can make a bunch of these ahead of time and freeze them. You'll have a gorgeous zero point breakfast every morning. To make this vegan or vegetarian, use an egg substitute.
Lunchtime brings zero-point chili. This recipe is super filling and another recipe that would be great to freeze for a quick lunch in the future. It's always fantastic to find a recipe that's delicious, zero points, and filling! If you are vegan or vegetarian, you can substitute tofu for the turkey.
Ring that dinner bell and serve up some quick veggie stir-fry. This 4 point recipe will fill you up for sure! You can bulk it up with some chicken breast, ground beef, or tofu. This recipe is full of delicious vegetables, but you can always add more. I love these kinds of recipes because they are so adaptable. and easy to change. You can add vegetables, omit vegetables, add proteins, serve over pasta, rice noodles, zoodles, or rice. The possibilities are just endless!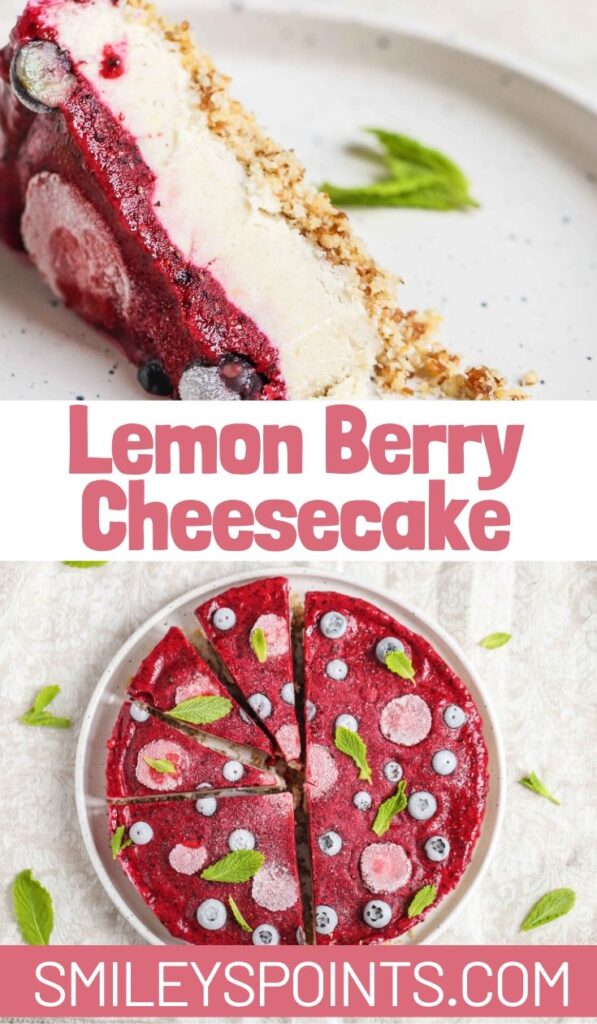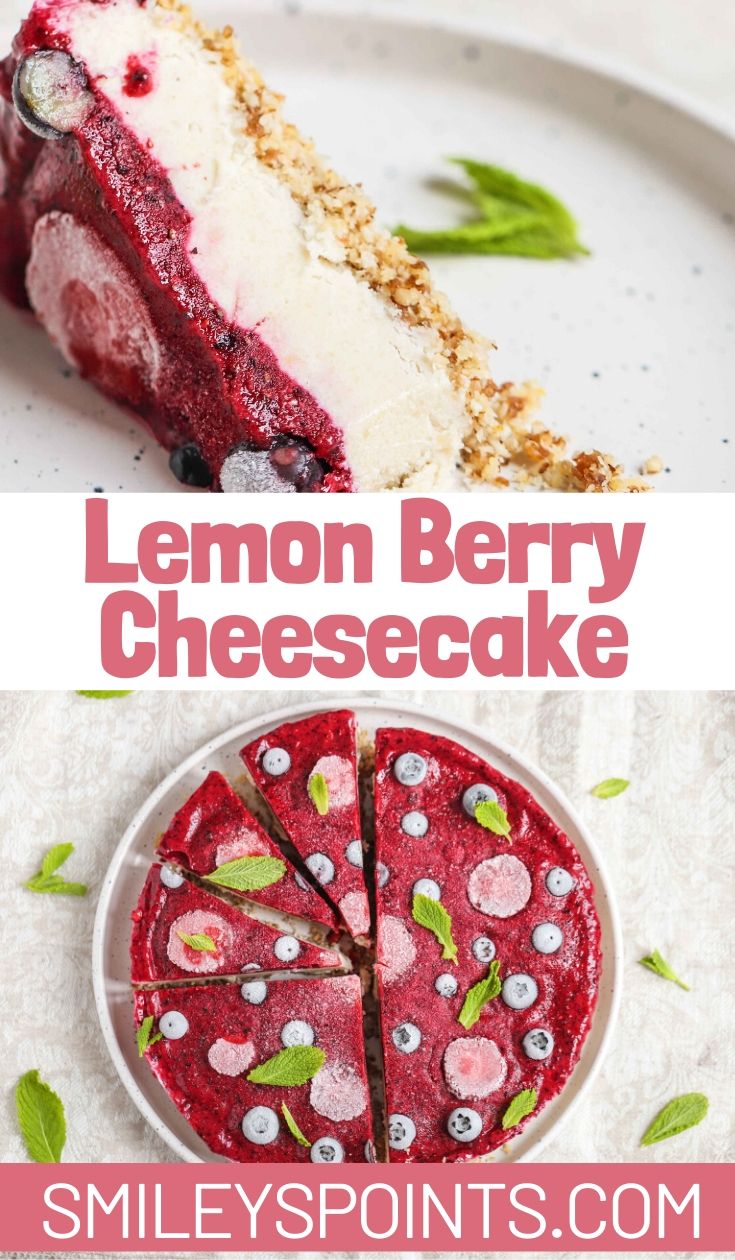 Failing to plan is planning to fail
One of the benefits of a plan like Healthi formerly iTrackbites is it's easy and adaptable to your daily life. But even with that, there are times you need to plan ahead. For instance, you know you have a celebration dinner coming up and you want to enjoy yourself and not concentrate so much on your points. You need to plan the rest of your day ahead of time to set yourself up for success. It's the same thing if you want to enjoy a treat such as this vegan lemon berry cheesecake. Planning ahead helps keep you in control and on program.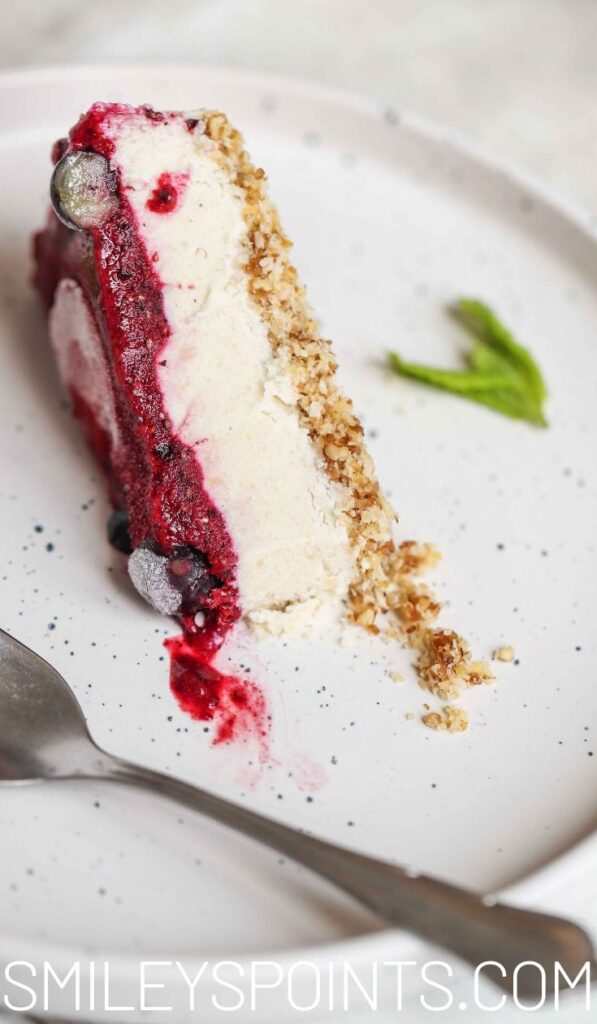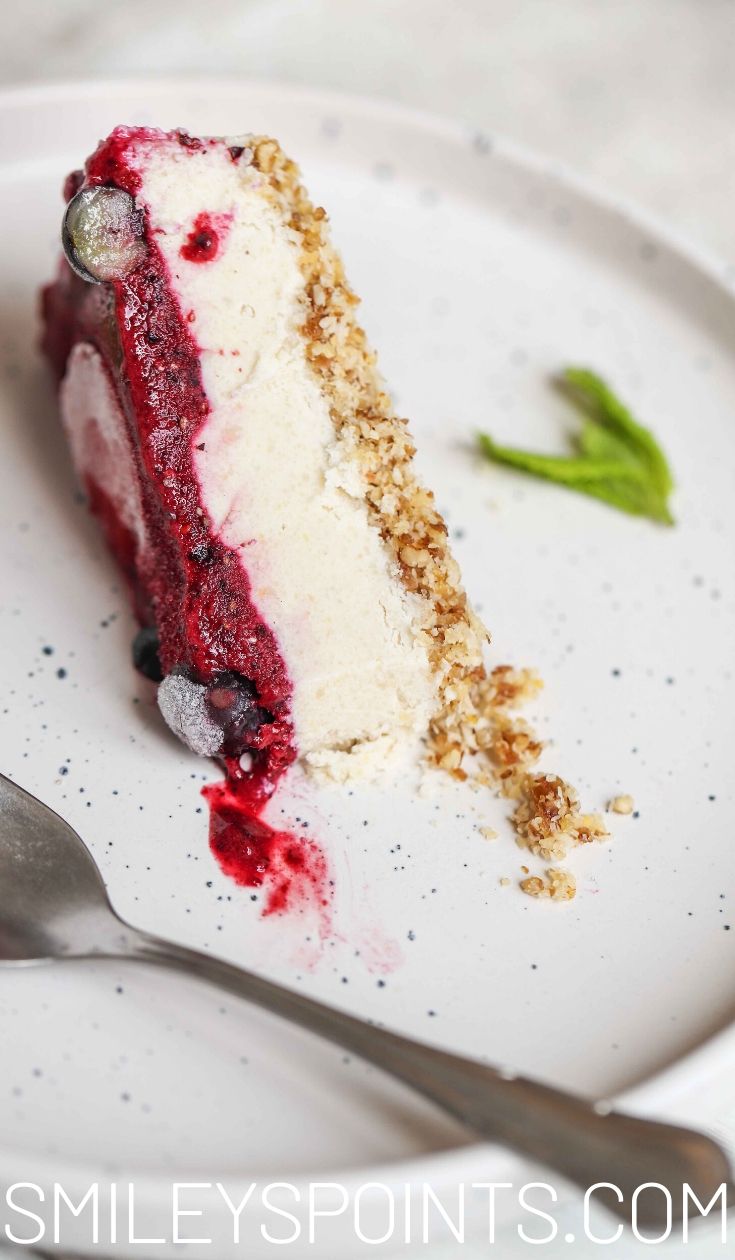 This recipe is all about planning ahead and enjoying a delicious treat. To help me plan ahead, I use Healthi formerly iTrackbites. It's a wonderful program to help keep you on track.
cost: Healthi formerly iTrackBites costs $36 for the year (using this link for 40% off makes it $36 – use COACH_SMILEY to save!!), WW is $20+ for the month, and it's the same formula and less options
choices: I can choose PointsPlus, Freestyle, or any other plan I want with Healthi formerly iTrackBites. Even with the new WW changes, they only offer 3 plan options (not PointsPlus).
logs: You can export your tracker data by the week, month, or quarter with Healthi formerly iTrackBites. WW does not give you access to quarterly data.
accuracy: I've found inaccurate info in the WW app due to members submitting and not paying attention to the right numbers. With Healthi formerly iTrackBites, I know if I see the green check, it's been verified as accurate. This puts my mind at ease!
BLUE PLAN: 16 Points

GREEN PLAN: 16 Points

PURPLE PLAN: 16 Points
Print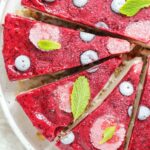 Vegan Lemon Berry Cheesecake
---
For the crust:
½ cup desiccated coconut
1 cup walnuts, chopped
12 Medjool dates
pinch of salt

For the lemon layer:
2 cups cashews, soaked for 4 hours or overnight
1 cup coconut cream
4 Tbsp. coconut oil, soft
½ cup maple syrup
zest of 1 lemon
juice of 1 lemon juice
pinch of salt

For the berry layer:
1 cup frozen red berries (use cranberries, raspberries, cherries, or currants)
2 Tbsp. chia seeds
2 Tbsp. lemon juice
2 Tbsp. maple syrup
---
Instructions
1st the crust:
Place all the crust ingredients into a food processor and blitz until sticky paste forms.

Transfer the crust into a cake tin or springform pan and press evenly to form the bottom layer.

Place the tin in the freezer while you make the other layers.
Next the lemon layer
Drain the cashews and pat dry with a kitchen towel.

Place all the lemon layer ingredients in a food processor and puree until smooth.

Spread over the crust and return into the freezer.
Prepare the last berry layer.
Place all ingredients in the food processor and puree until smooth.

Spread over the top of the cheesecake only when the lemon layer has set completely.
Garnish with additional berries (optional).

Return to the freezer and freeze until set.
Remove the cheesecake from the freezer for about 20 minutes before serving.

Enjoy!