There is nothing quite like the smell of fresh-baked cookies. When I was a little my mom would often make cookies for my brother and me. We would gather around the kitchen island, anxious to see what she had made this time. One of our favorites were salted chocolate sable cookies. They are so easy to make and absolutely delicious.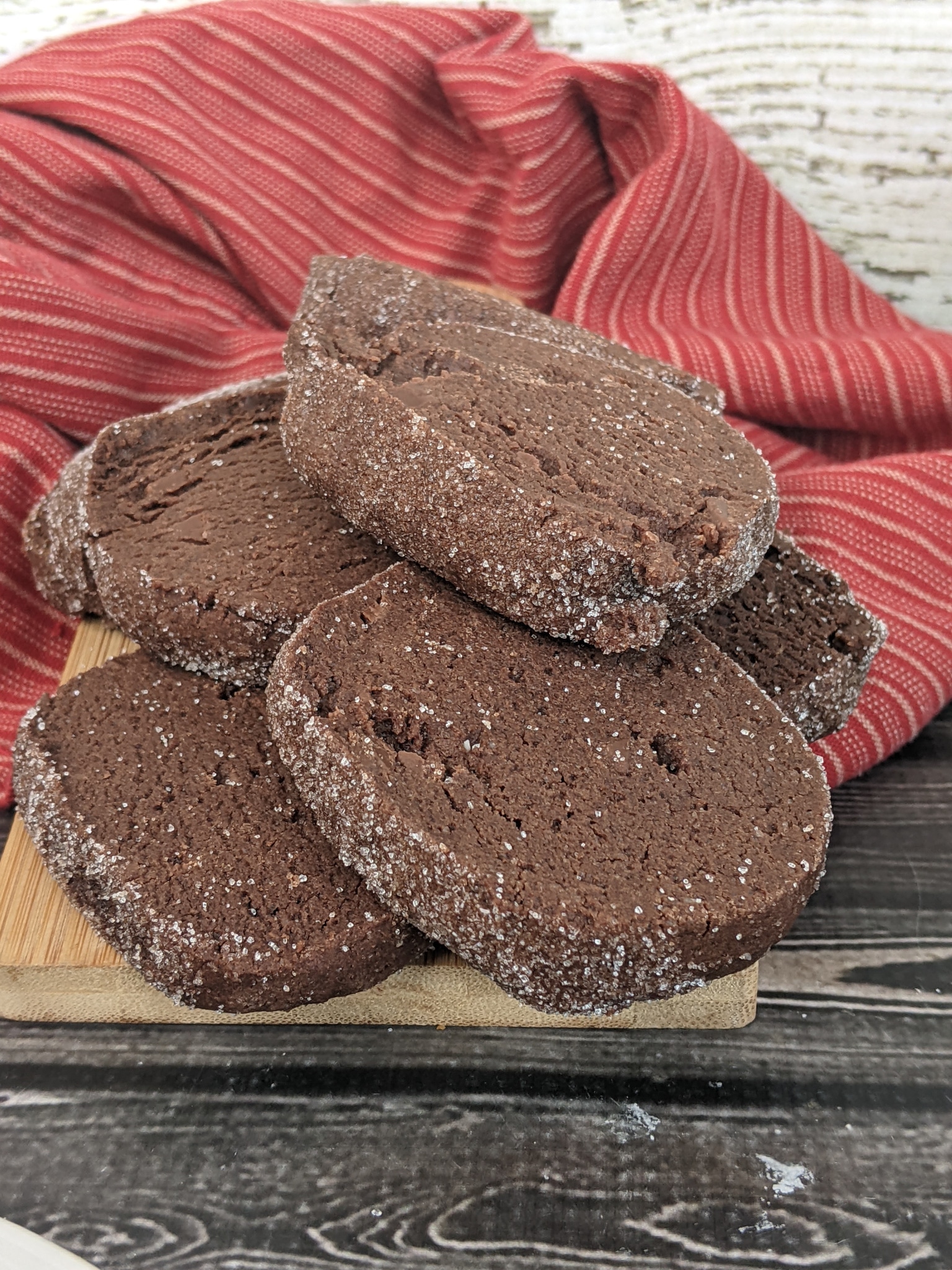 Do you love the taste of chocolate and sea salt together? If so, you're going to love these salted chocolate sable cookies! They are a delicious and easy recipe that is perfect for any occasion. Whether you're baking for a party or just want a sweet treat, these cookies will definitely satisfy your cravings.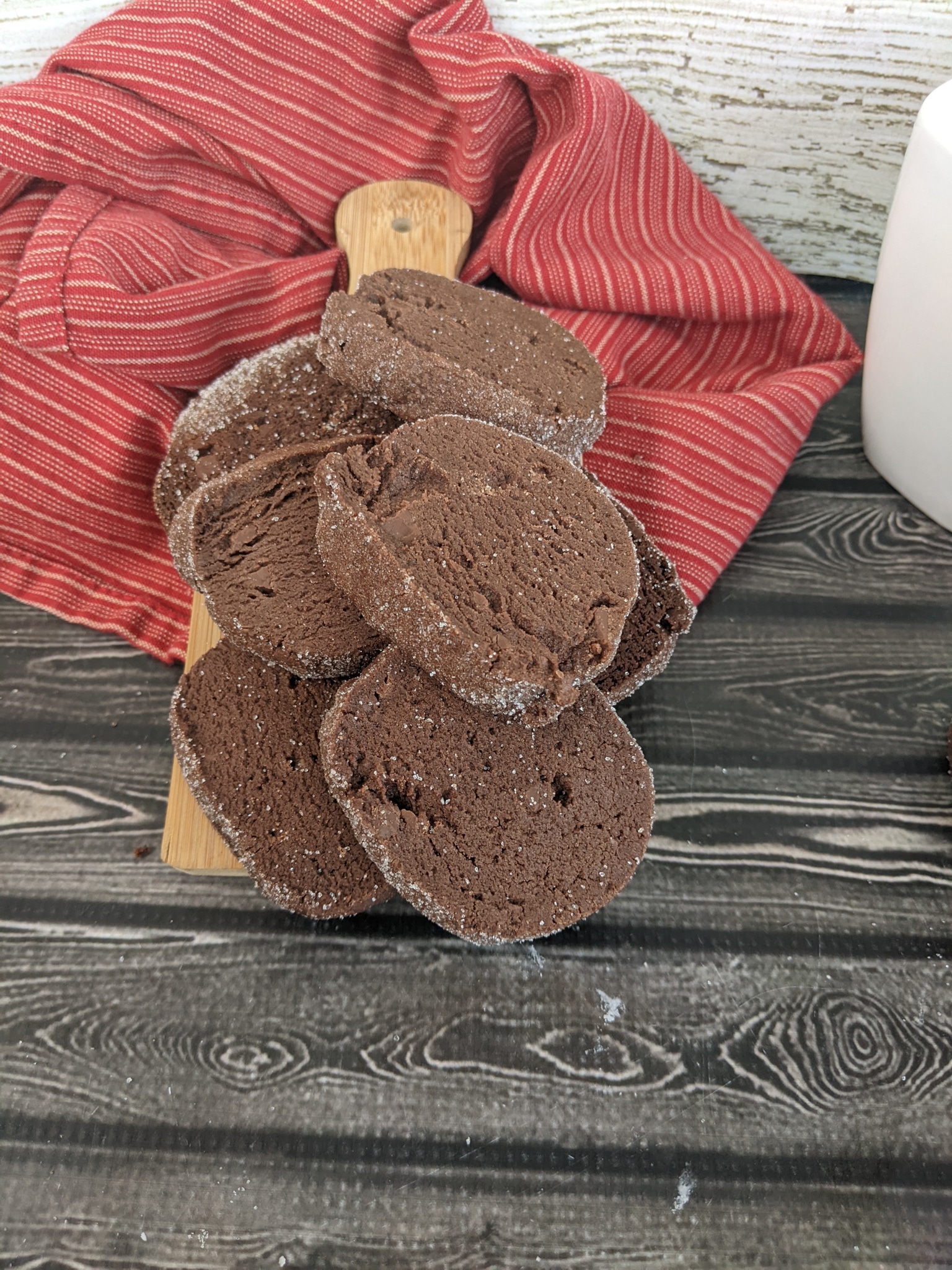 The original recipe is from the Williams-Sonoma book: A Passion for Baking: Recipes and Techniques for Mastering World-Class Pies, Tarts, Pastries, and Cookies. I've modified the dough just a bit to make them a bit chocolatey and ohh so scrumptiously delicious.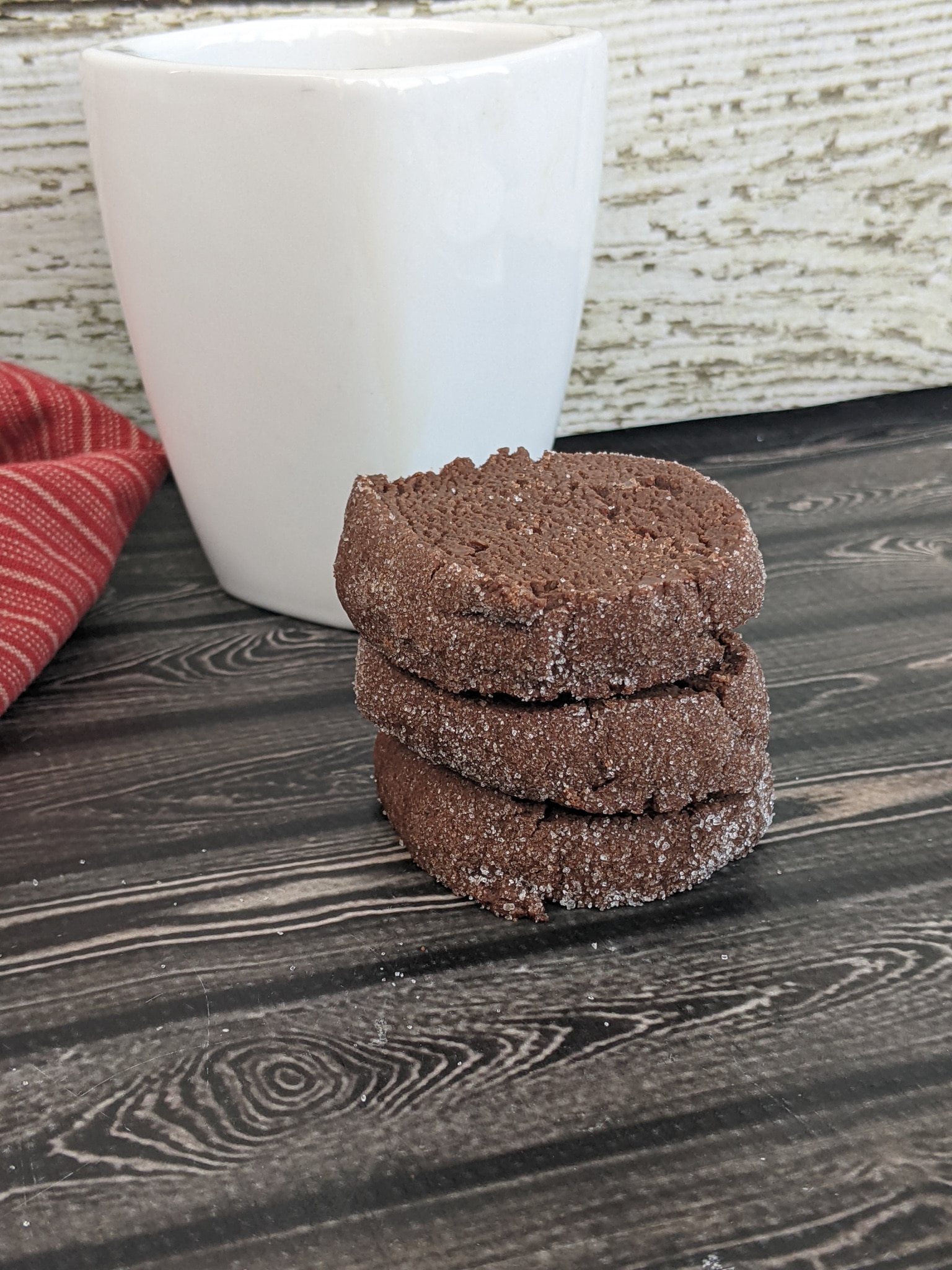 The chocolate you use to make these cookies will determine how sweet they are. The darker the chocolate the more bitter the cookies will be. My wife likes them a little on the sweeter side so I use 60% dark chocolate in my mix but choose the chocolate that best suits your personal tastes.
The darker bittersweet chocolates 70% or greater are healthier as they contain less sugar than their couterparts.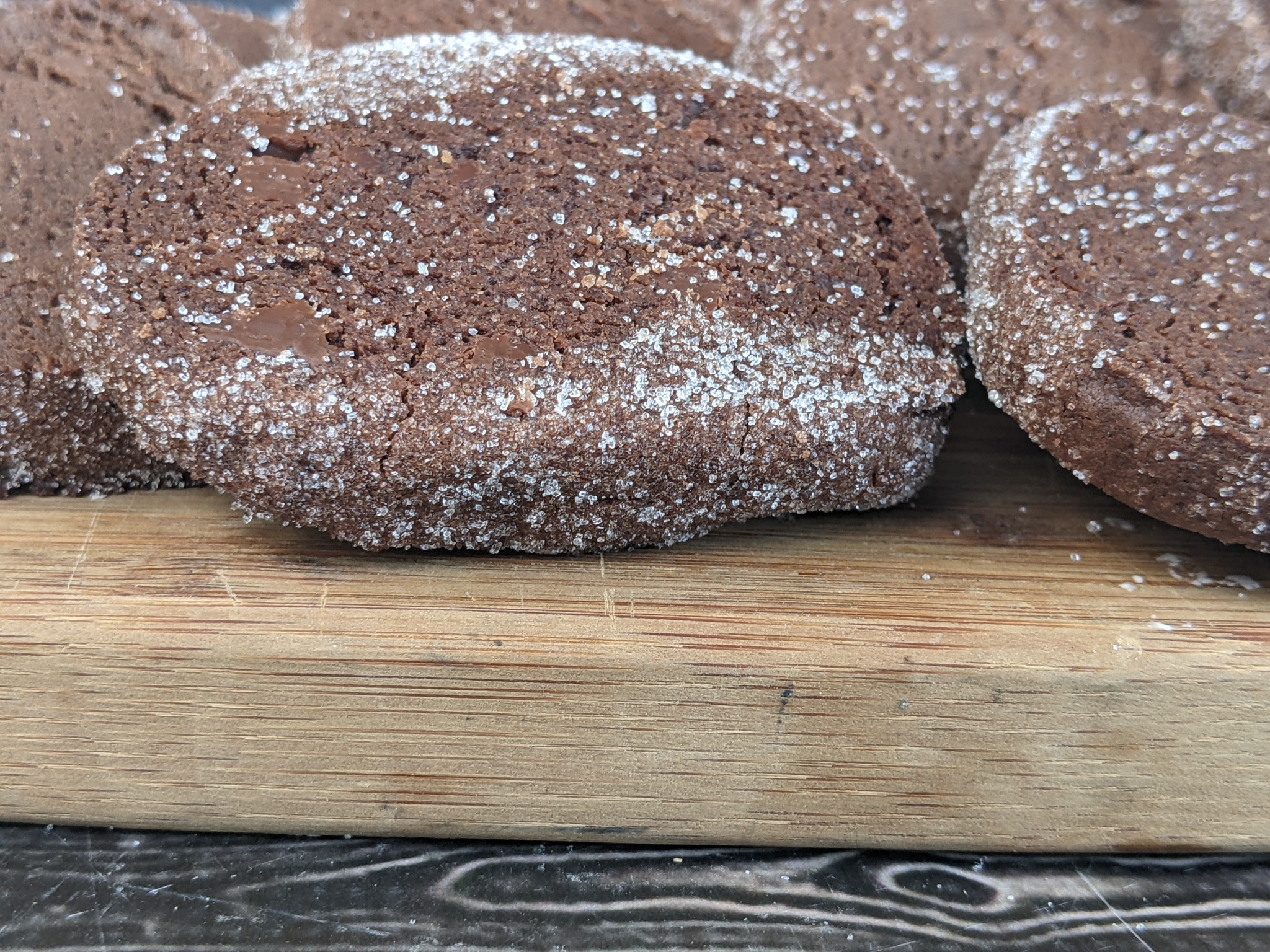 Making these cookies is easy and only requires a few ingredients that you probably already have in your pantry. The dough comes together quickly and can be made ahead of time so that all you have to do is bake them when you're ready. These cookies are perfect for sharing with friends or family, or keeping all to yourself!
The cookies are made with a combination of flour, cocoa powder, sugar, salt, and butter. The dough is chilled for a short time so that it's easy to handle and then rolled out into a thin layer. The cookies are cut into small rounds using a biscuit cutter and then baked until they're golden brown.
This dough is very crumbly but forgiving. That's what gives these sablés their signature sandy, crumbly texture. If your dough or cookies fall apart before baking, just press it back together.
The end result is a delicious, crisp cookie that has a deep chocolate flavor. The addition of salt brings out the sweetness of the chocolate and makes these cookies irresistible. Enjoy them with a cup of coffee or milk, or on their own as a tasty treat!
I hope you enjoy this recipe for salted chocolate sable cookies! Let me know how they turn out for you in the comments below.
Print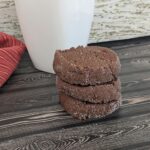 Salted Chocolate Sables
---
Description
Salted Chocolate Sables are like Pecan Sandies add chocolate subtract pecans. Yummy.
---
1 ¼ c all-purpose flour
½ c cocoa powder
1/2 tsp baking soda
1 tsp coarse sea salt
4 oz chopped milk chocolate
½ c softened salted butter
¾ c granulated sugar
1 egg
1 tsp vanilla extract
¼ c granulated sugar for rolling.
---
Instructions
Beat butter and sugar until it looks fluffy, about 2 minutes.
Add vanilla and egg and beat until it is creamy in appearance, about 90 seconds.
Add salt and baking soda, cocoa powder. Mix until well blended.
Blend in flour until the dough has a nice, uniform brown color.
Add the chopped chocolate to the dough and mix for 30 seconds.
Divide the dough in half.
Place the dough into a large food storage bag or use plastic wrap to form a log of dough. Seal and repeat with the other half.
Place the dough in the freezer for 25 minutes.
Preheat the oven to 325 degrees.
Line cookie sheets with parchment paper or use baking mats.
Roll the logs of dough in the granulated sugar you sat aside.
Slice the logs of cookie dough about a ½" thick.
Place the slices about 2" apart on the cookie sheets and bake for 10-12 minutes.
Allow to cool on the cookie sheets for 5 minutes before removing.
Store leftovers in an airtight container.