I've searched high and low for the best Weight Watchers blogs to get recipes from. I have found SO many! If you are looking for new recipes or even just some tips (like how to do a zero point day), these are the blogs to follow.
Best Weight Watchers Blogs
These are the top Weight Watchers blogs to follow! They always have fresh, low point recipes that will keep your whole family begging for more. The points here are all Freestyle SmartPoints.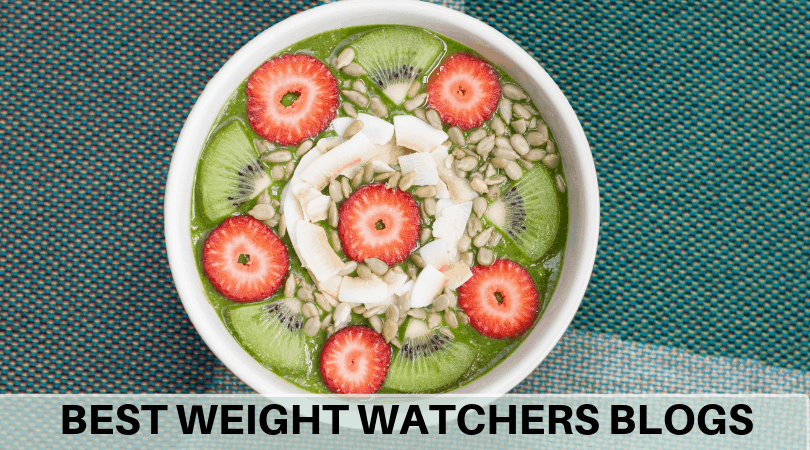 Here are some of my favorite Weight Watchers blogs to follow, plus a few of their top low point recipes. Looking for more? Join these free WW groups on Facebook!
Smileys Points
Low Point Drinks – 2-5 Points
Jalapeno Poppers – 1 Points
Chili – 0 Points
You Brew My Tea
Instant Pot Al Pastor – 0 Points
BBQ Chicken English Muffuns – 4 Points
Salisbury Steak – 0 Points
The Holy Mess
Jerk Chicken – 0 Points
Vegetable Soup – 0 Points
Bean Soup – 0 Points
Midlife Healthy Living
Turkey Minestrone – 1 Points
Peppermint Treats – 2 Points
Chocolate Chip Cannolis – 4 Points
Midget Momma
Veggie Beef Soup – 5 Points
Chicken Noodle Soup – Points
Butternut Squash – 3 Points
Wonder Mom Wannabe
Omlette Caserole – 1 Points
Honey Dijon Chicken – 3 Points
Honey Garlic Chicken – 6 Points
Hungry Girl
Zucchini Marinara – 3 Points
Taco Stuffed Chicken – 5 Points
Cheeseburger Mini Meatloaf – 4 Points
Skinny Taste
Instant Pot Refried Beans – 0 Points
Instant Pot Apple Sauce – 0 Points
Roasted Asparagus – 0 Points
Life is Sweeter by Design
Chicken Bowl – Points
Spicy Tomato Sauce – Points
Black Bean Dip – Points
Cook Eat Go
Pumpkin Spice Muffins – 2 Points
Lemon Muffins – 2 Points
Instant Pot Egg Bites – 1 Points
Dash of Herbs
Chicken Salad Sandwiches – 3 Points
Salmon Salad – 8 Points
Instant Pot Salsa Chicken – 3 Points
My Crazy Good Life
Beef Stroganoff – 10 Points
Orange Chicken – 10 Points
Starbucks Egg Bites – 4 Points
Slimming Eats
Tuscan Chicken and White Beans – 0 Points
South Western Turkey Meatballs – 0 Points
Curried Chicken and Butternut Squash Soup – 0 Points
What are your favorite recipe blogs? I'm always looking for new ones to follow! Leave me a comment to let me know.