Rice and beans delight will delight your family at dinner time! There are many different ways to make this recipe, even your pickiest eaters will be happy.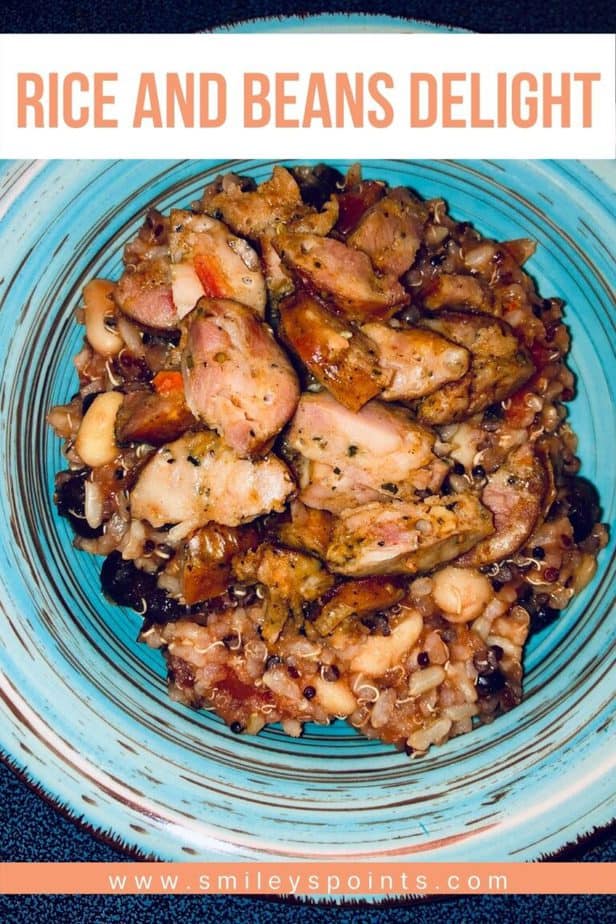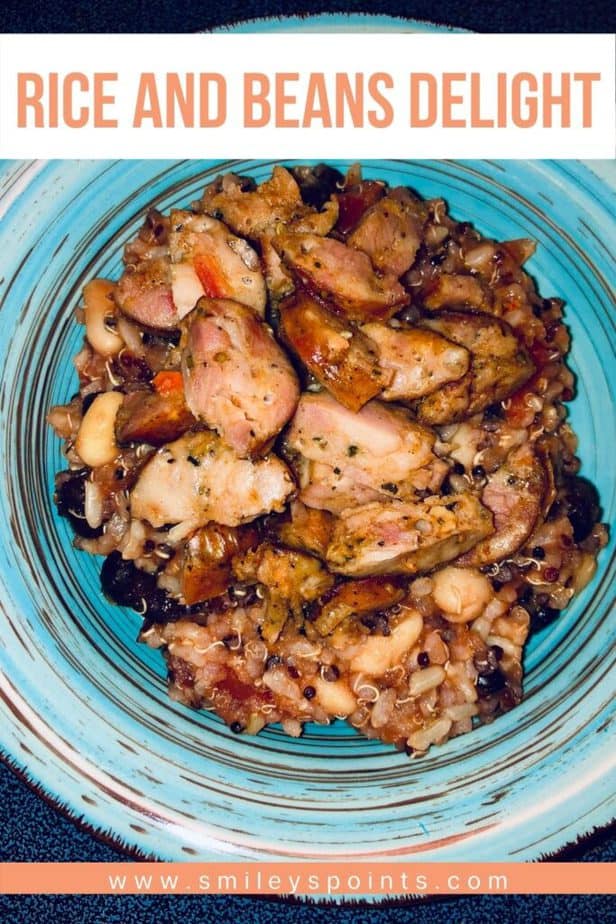 Rice and beans are delicious and nutricious
I love to figure out meals that are easy, delicious, and easily adaptable to all kinds of pallets. This recipe checks all those boxes. You can modify this recipe in a hundred different ways. You can make a different version every time or stick with one that's tried and true. The sky is truly the limit on this one!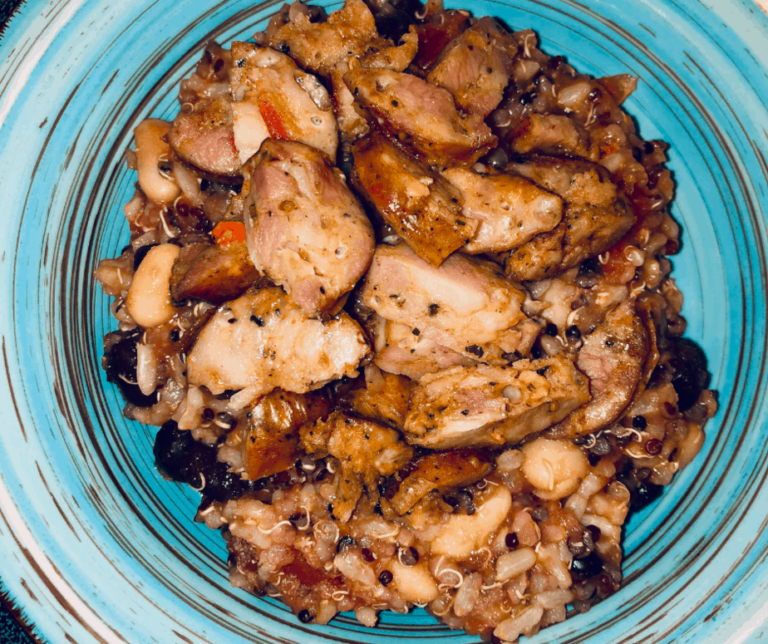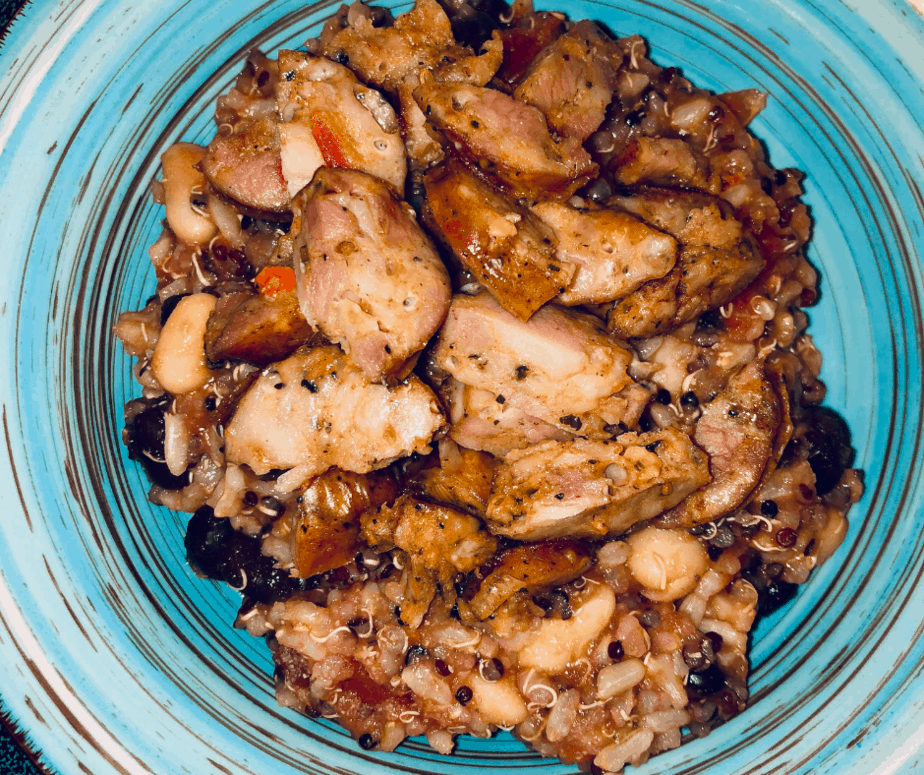 Are rice and beans healthy?
Rice and beans are rich in plant protein, with 12 grams per cup and full of fiber. If you are trying to manage your weight, fiber is key! It helps to fill you up and keeps things moving. A cup of rice and beans has 10 grams of fiber. High fiber diets also help to regulate your blood sugar and have been shown to prevent certain types of cancer.
If you are using colorful beans, such as black, red kidney, pinto or black-eyed peas, you're also getting a healthy dose of antioxidants. And, beans count as a vegetable and a fiber.
Rice is a bit trickier. White rice often has some B vitamins, some iron and a bit of protein. However, white rice is also made up of fast digesting carbohydrates, which can spike blood sugar levels. Paired with beans, it will metabolize better. A better choice is to use brown rice. Whole grains take longer to digest and are less likely to spike blood sugar.
You can check out this article for more information on the health benefits of rice and beans.
Beef up your rice and beans delight with protein
If you are vegan or vegetarian, prepare this recipe as directed and simply omit the protein. However, if you want more protein, there are so many delicious options! For us, we use this sausage.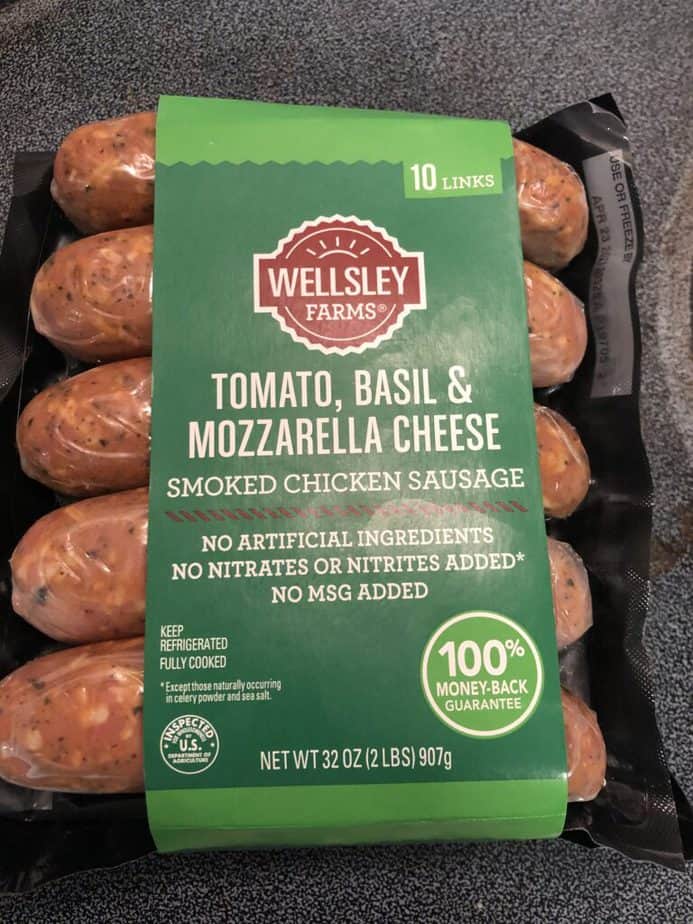 This chicken sausage is one of our favorites! It's super flavorful without being spicy. And the mozzarella gives it a creaminess that is simply delish! For us, we make the rice and beans, cut up and heat a sausage and that's a meal. The sausage tend to last forever in the fridge and are inexpensive. They usually run $9.99 at BJ's Warehouse for 10 of them. The rice and beans will give you 8 servings, so you get a lot of bang for your buck with this recipe.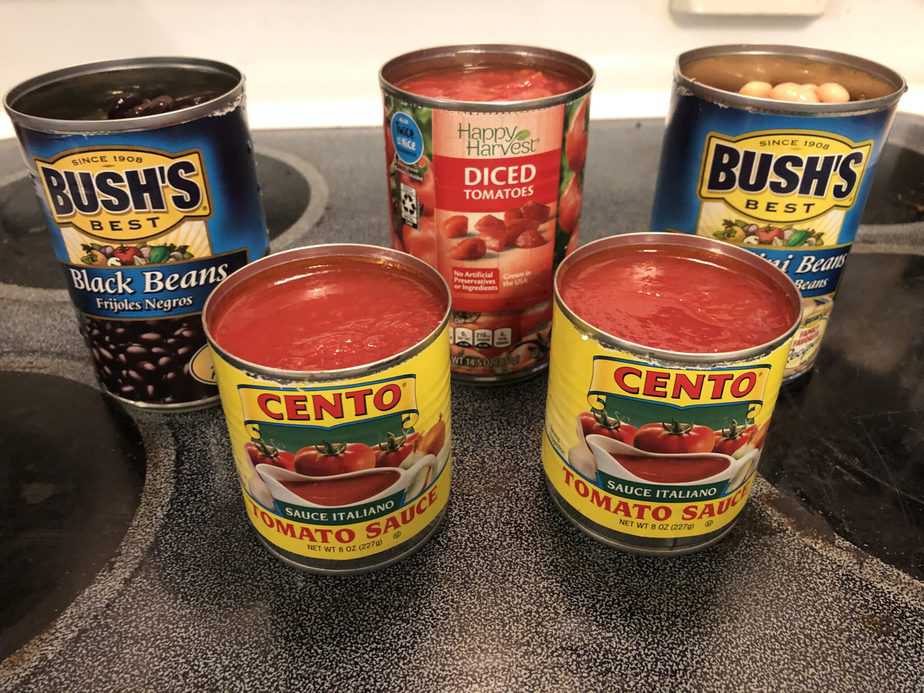 1 can black beans
1 can cannellini beans
1 can diced tomatoes
16 oz tomato sauce
1 cup brown rice
1 cup quinoa
3 cups water
Beans, beans, are good for your heart…
I chose to use black and cannellini beans for this recipe. Black beans are just delicious and full of fiber. Cannellini beans have a texture that I enjoy. But you can use any kinds of beans that strike your fancy.
For the rice, I use equal parts brown rice and quinoa. This makes an amino acid, is full of fiber and low on carbs. And it's absolutely delectable! We make it as a side on a regular basis.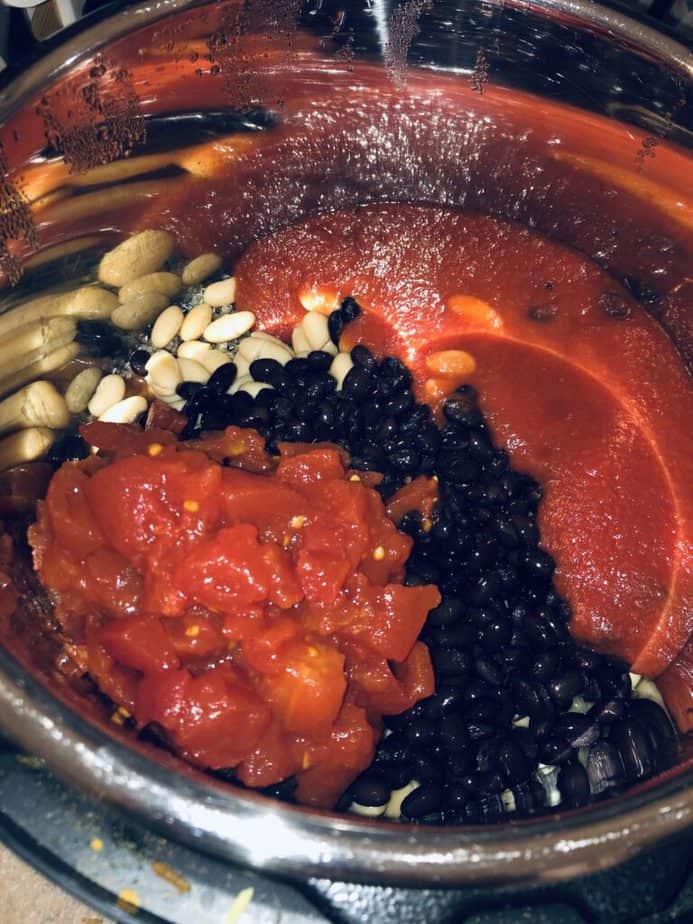 The points and bites are calculated with the recipe and ingredients below. But feel free to change this up to meet your tastes. I was out of tomato sauce and used canned, but if you have the time, try this homemade marinara sauce. It's zero points and delicious!
Rice and beans delight is the perfect make-ahead meal
One thing I love about this meal is I can make it on Monday and have it for lunches all week long. The proteins can be mixed up for variety or you can stick with one tried and true. This will last at least a week in the fridge.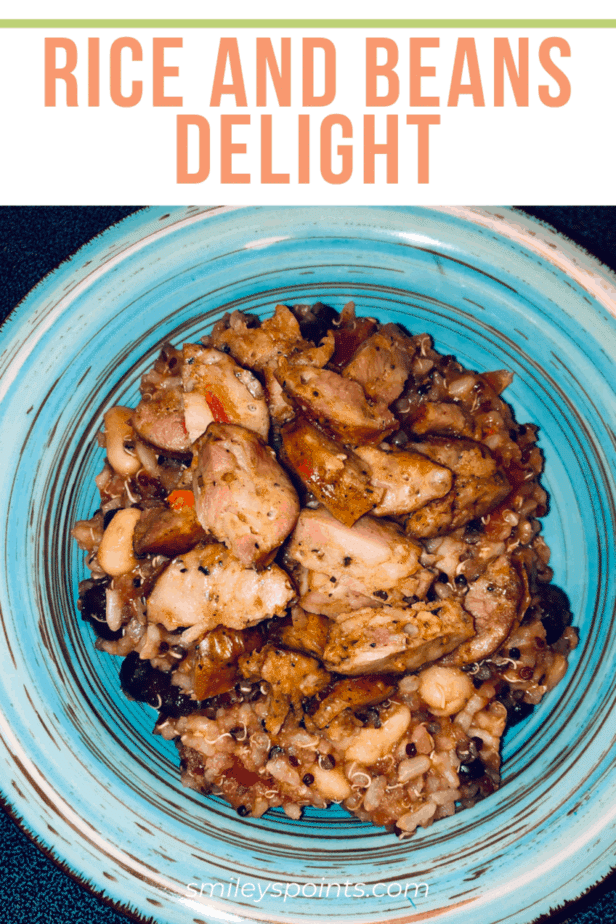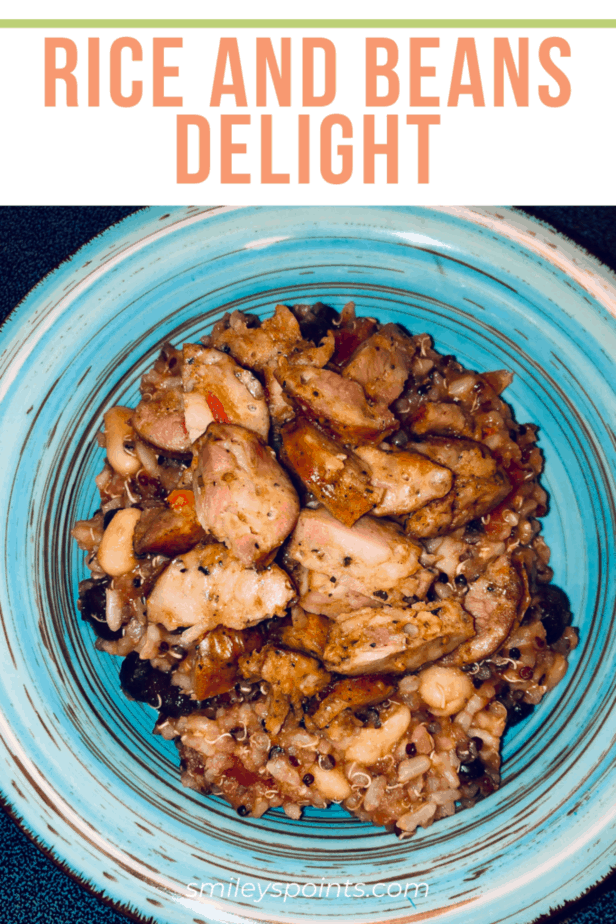 Print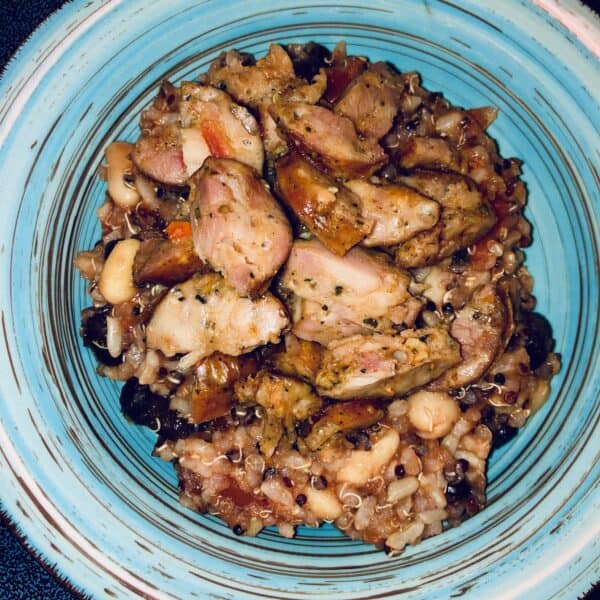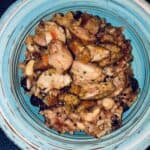 Rice and Beans Delight
---
1 can black beans
1 can cannellini beans
1 can diced tomatoes
16 oz tomato sauce
1 cup brown rice
1 cup quinoa
3 cups water
---
Instructions
Pour the rice, beans, and quinoa in your instant pot with 3 cups of water. Set at high pressure for 22 minutes. Let it naturally release for 20 minutes or so.
Take the top off and pour in the tomatoes, and tomato sauce.
I seasoned it with a few shakes of garlic and onion powder, but it's really up to you.
Serve with your favorite protein or on its own.
BLUE PLAN: 5 points

GREEN PLAN: 7 points

PURPLE PLAN: 0 points