Mini Pumpkin Waffles With Caramelized Bananas (WW Friendly)
These mini pumpkin waffles are perfect for breakfast, brunch, or dessert. This is a treat for all year long, not just pumpkin season.
---
"Healthi formerly iTrackbites is an alternative to Weight Watchers. "

---
Mini pumpkin waffles are a treat that's delicious for all seasons
It's pumpkin season! Well, in my house, pumpkin season is pretty much year-round, but this time of year it's a bit more official. Here is a delicious, low-point, carb-conscious breakfast you will be sure to enjoy, even if you aren't as much of a pumpkin lover as I am.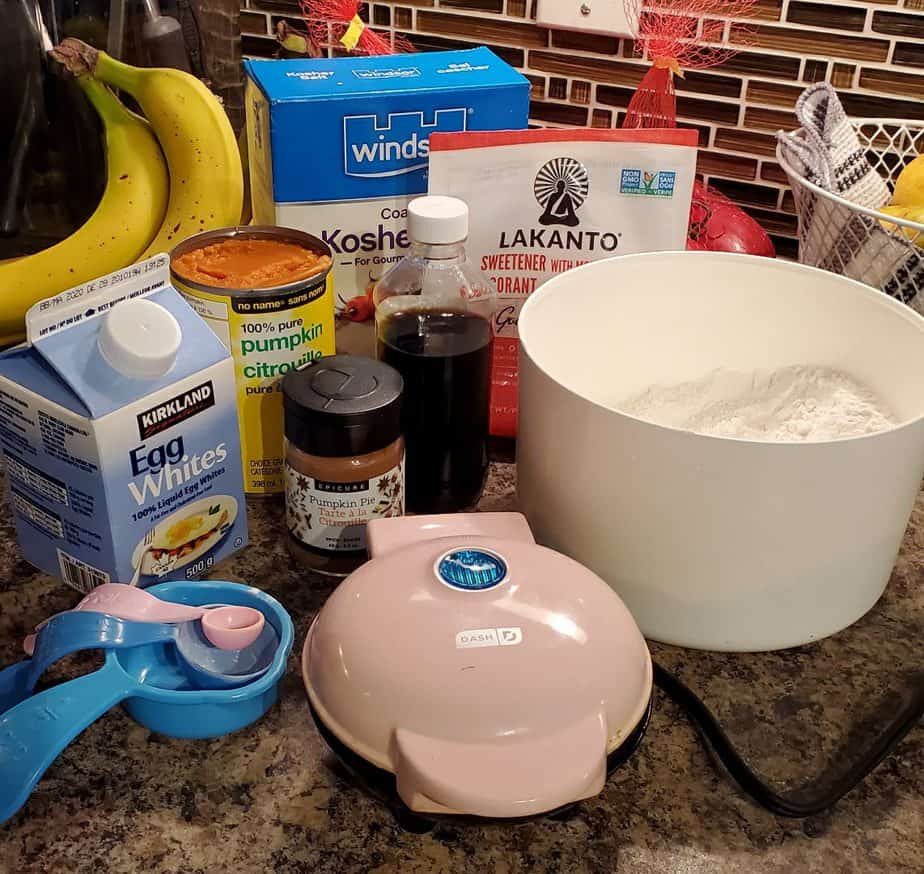 Waffles are better than pancakes
While you could make these pumpkin waffles as a small pancake, I personally prefer waffles. When you are making waffles, you simply put it in the waffle maker, close it up and wait for the beep. The work is done for you. When you are making pancakes, you need to keep a close eye on them for the tell-tale bubbles telling you to flip them. Then you have to hope you have greased the pan enough that it won't stick. Now more watching it, hoping that you catch it when it's done just right, not too over or undercooked. Waffles are much easier and have that slight crunch to them that I simply love.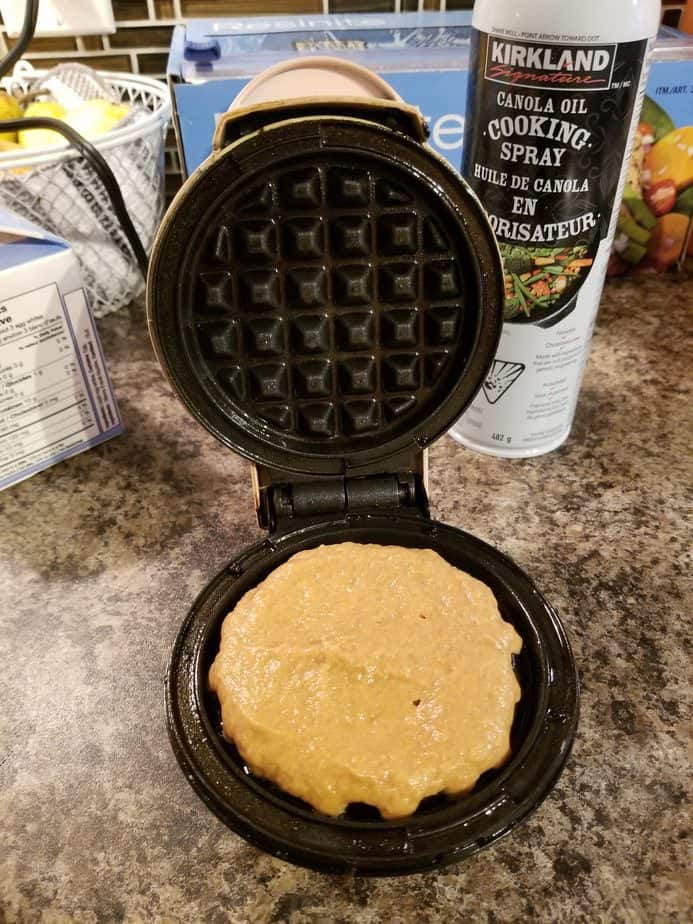 Caramelized bananas are an amazing sweet treat
The banana topping is what makes this recipe. Caramelized bananas are one of those treats that taste super high in points, but are zero points. You can eat them all day long for free on Weight Watchers!
To make this tasty treat, spray some butter-flavored cooking spray in your pan. Put your sliced bananas into the pan and lightly spray them with the butter-flavored cooking spray. Lightly sprinkle the banana slices with cinnamon and monk fruit. Immediately flip them so the cinnamon-sugar side is down. Cook for a few minutes, until the bottoms start to brown. Lightly sprinkle the banana slices with cinnamon and monk fruit. Flip them and cook for a few more minutes until the bottoms are brown.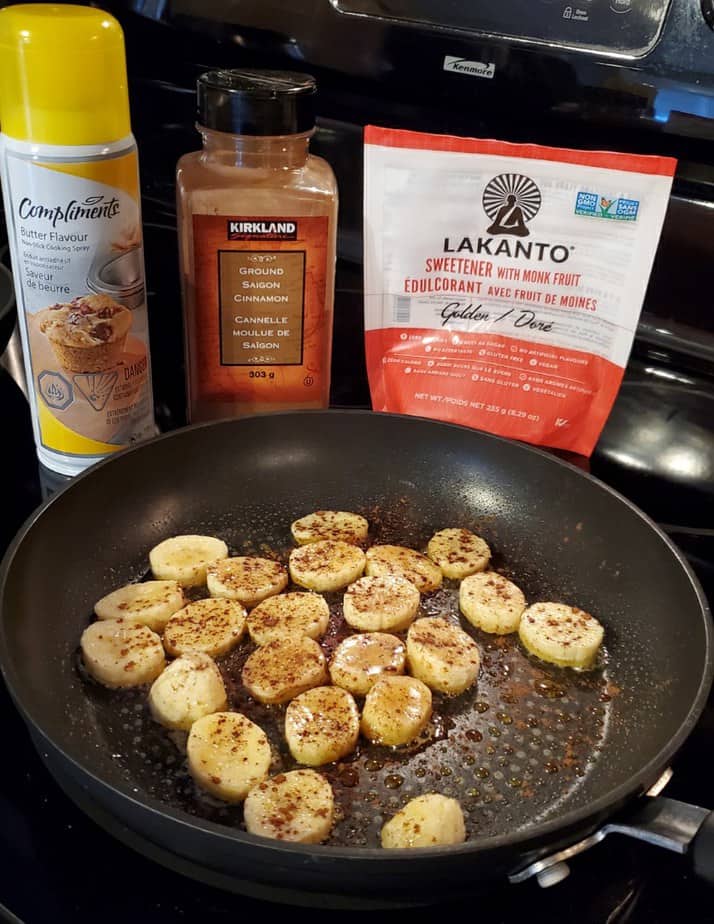 A delicious and nutritious breakfast
These pumpkin waffles are the perfect breakfast for a lazy weekend morning. Nothing will bring the family to the kitchen faster than delicious smells wafting through the house. The one thing this recipe doesn't have is a huge amount of protein. That's easily fixed by cooking up some crispy bacon or you can check out this delicious egg bake. The egg bake makes 8 large squares, so you easily freeze the leftovers for a quick weekday meal.
You can make this meal extra special and delicious with some fat-free or sugar-free hot chocolate. Another great low-point option to satisfy your sweet tooth.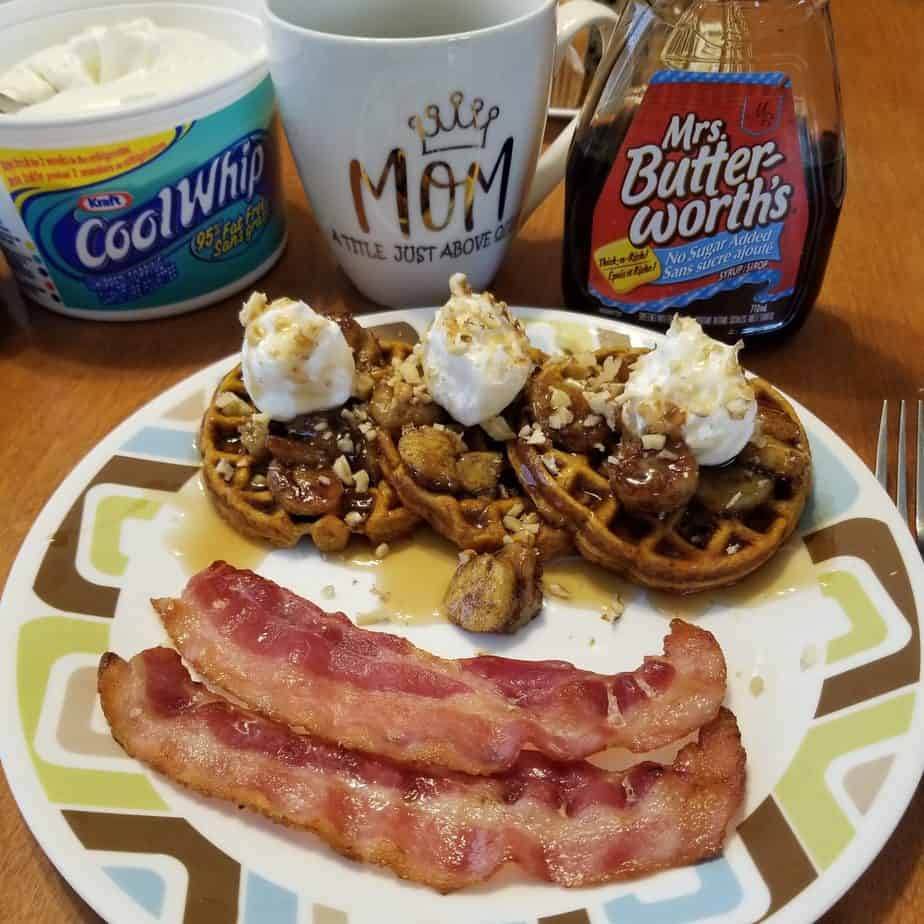 Pumpkin waffles are a carb conscious meal
If you are watching your carbs, this is the perfect recipe for you! If you are on Healthi formerly iTrackBites, each recipe makes 3 mini waffles for 1 Carb Conscious bite. The bananas are O Carb Conscious bites. So this recipe will easily fit into any weight management program you are doing. If you aren't familiar with Healthi formerly iTrackBites, it's an amazing program!
cost: Healthi formerly iTrackBites costs $36 for the year (using this link for 40% off makes it $36 – use COACH_SMILEY to save!!), WW is $20+ for the month, and it's the same formula and less options
choices: I can choose PointsPlus, Freestyle, or any other plan I want with Healthi formerly iTrackBites. Even with the new WW changes, they only offer 3 plan options (not PointsPlus).
logs: You can export your tracker data by the week, month, or quarter with Healthi formerly iTrackBites. WW does not give you access to quarterly data.
accuracy: I've found inaccurate info in the WW app due to members submitting and not paying attention to the right numbers. With Healthi formerly iTrackBites, I know if I see the green check, it's been verified as accurate. This puts my mind at ease!
A quick recipe tip
Be sure that you pick up canned pumpkin puree, NOT pumpkin pie filling. You might want a few extra cans for pumpkin, as it's a great for baking. You can replace some of the oil or butter in recipes for pumpkin puree.
BLUE PLAN: 1 Points
GREEN PLAN: 1 Points
PURPLE PLAN: 1 Points
Print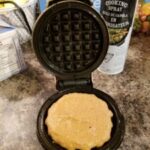 Pumpkin Mini Waffles
---
2 Tbsp flour
1/2 tsp Baking Powder
1/4 tsp Pumpkin Spice
1/4c pumpkin (not pumpkin filling)
3 Tbsp egg whites
1/2 Tbsp monkfruit sweetner
1/4 tsp vanilla
---
Instructions
Hear mini waffle maker. Mix together all ingredients. Add 1/3 of the batter to the waffles maker.  Cook until golden brown.
Makes 3 mini waffles!